Posted by Gavin Quinney on 30th Nov 2020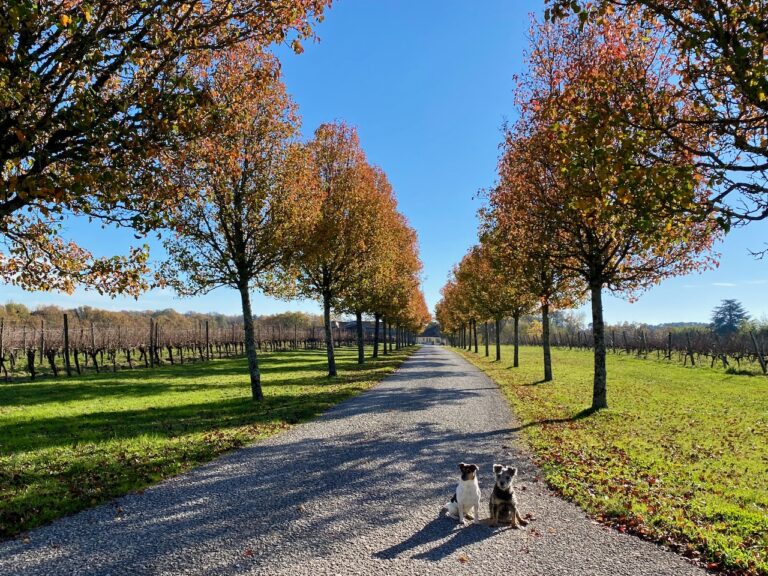 What a year it's been, and we're not finished yet.
Here at Chateau Fawlty we've had a busy month in the vineyard and on the winemaking side, and our ever faithful customers have kept us on our toes.
December will be even busier, for all sorts of reasons, of which more anon. There is every chance of us signing ourselves off as Basil and Sybil in the coming weeks.
In the meantime, here's a recap of our weekly photo journals in November.
All the best
Gavin & Angela Quinney
A vintage revisited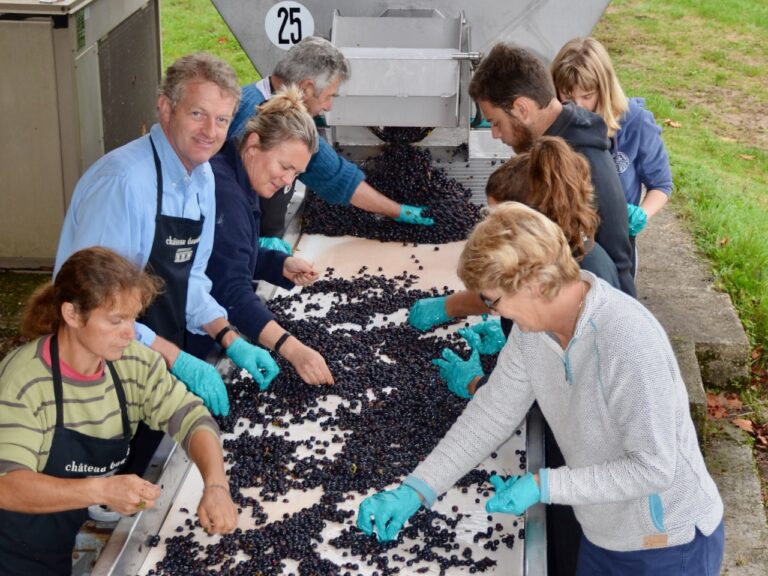 Last week's photo journal was part Throwback Thursday, part Black Friday offer.
We sold out of our popular 2014 red in the UK over a year ago, though we still had some stock in our Calais depot. It may not surprise you that collections from there have been a little slow in 2020.
So we shipped the last of the 2014 Merlot Cabernet over to London City Bond, paying UK duty in the process, and kept it to the same price as its launch price of £9.95 in early 2016, 'while stocks last'.
(As it turned out, the stocks didn't last long and the whole lot sold on our website within 24 hours. Don't worry, there'll be another 'vintage revisited' offer shortly.)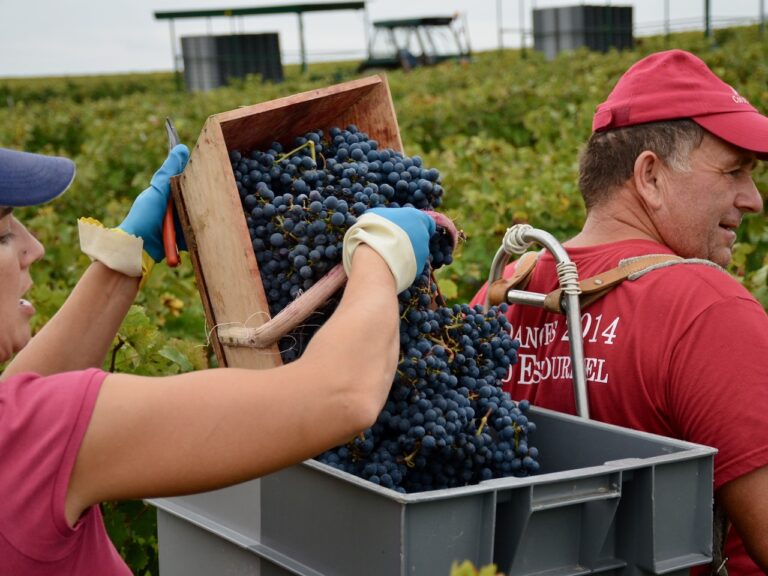 Every year is different and for each vintage we have some fond memories. Here are just a few from the 2014 red harvest at Bauduc, and around Bordeaux.
A rare line-up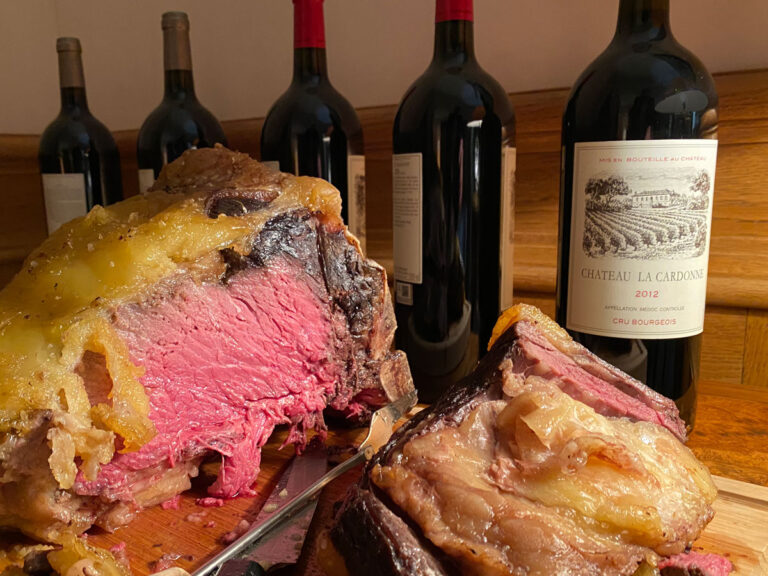 We've sent out a weekly photo journal since the start of our harvest in late August, with almost all of them having the same caveat: 'sorry, we don't sell these wines, or not today.'
So here is something rather original – a story with some pictures of another vineyard, the (mature) produce of which we can deliver in the UK now.
You'll find the wines with the special offer in 'Specials' on our website, and in 'Other châteaux'. The special deal is that if you order any four cases combined (a case being 6 bottles or 12 half bottles) you get an extra 5% discount. The offer ends 4 December.
Saint-Émilion vineyards in autumn – in pictures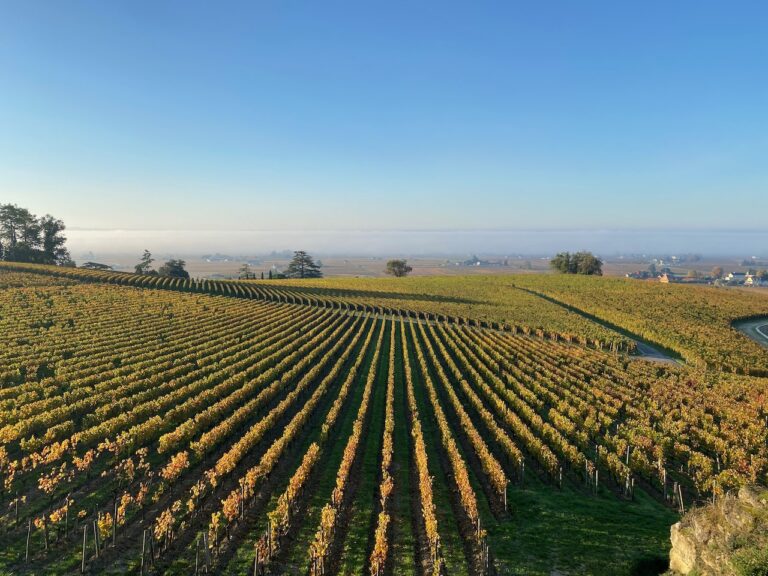 We had so many kind comments about our photo journal of the famous châteaux of the Médoc last month, we thought it only fair to continue the story closer to home, in Saint-Émilion.
You may recall that a good friend in London is writing a book on Bordeaux and had despatched his photographer colleague Joakim to take some pictures of the vineyards.
Pomerol vineyards in autumn – in pictures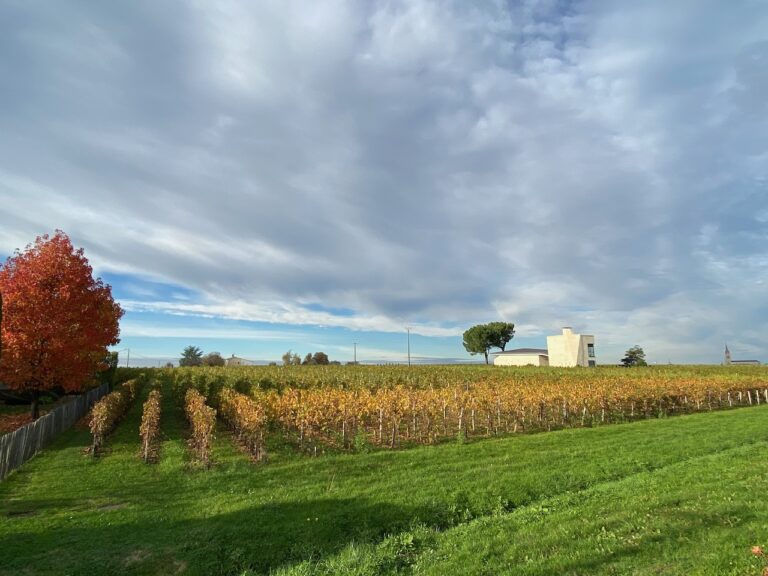 In the photo journal above, there were so many images of the châteaux and landscapes of Saint-Émilion there was no room for the neighbouring vineyards of Pomerol.
Pomerol is a fascinating appellation in so many ways, if only because – as far as the average wine drinker might be concerned – the price of the wines from the vineyards below varies between £30 and £3,000 ex-tax a bottle for the same vintage.
Where to find our photo journals and albums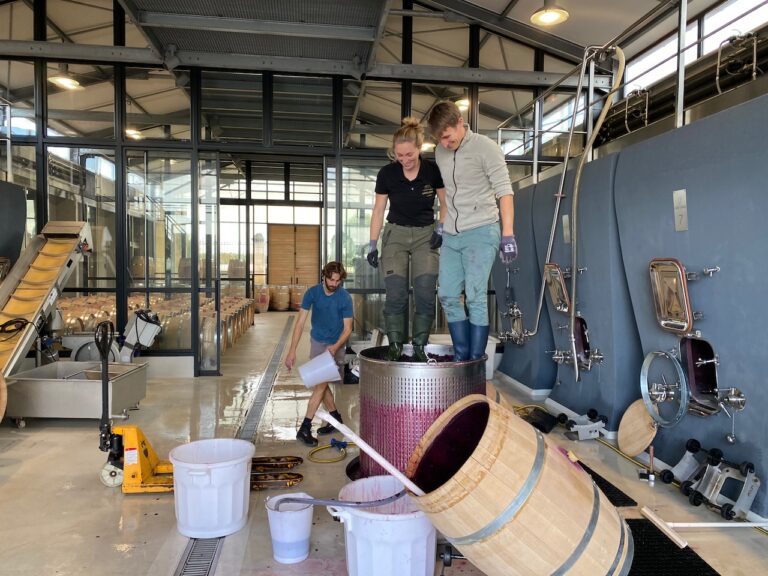 All our harvest updates, photos, Bordeaux reports and newsletters can be found on Gavin's site.
All the images from our photo journals are also saved in our super-quick Photo albums on the Bauduc website in 'About us':
All our 2020 photo albums on the Bauduc website are linked to the relevant story in Newsletters at the foot of the site, and vice versa.
Stocking up with Bauduc Credits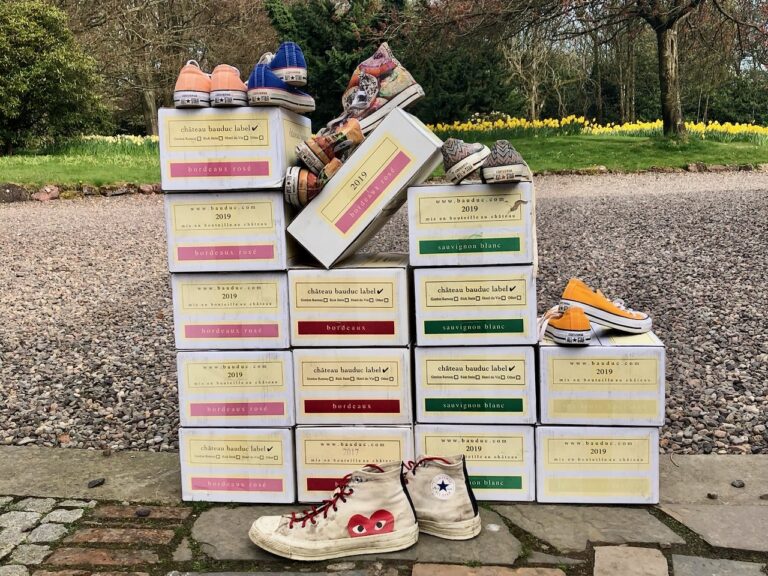 We emailed our UK customers ten days ago with our latest cunning (crackpot?) scheme called Credits, which we are running up until Christmas.
There's still free delivery on 12 or 24+ bottles in England and Wales and we have no plans to change that, given the lockdown and other restrictions. (The charge for a 6-bottle case is £10, and for 18 bottles it's £8, though free in Greater London.)
However, we've such a lovely range of wines to choose from, it makes sense to pass on the savings we make on a 'bulk' delivery if you order a job lot, or club together with friends.
The background is this. Once we've shipped the wine to London City Bond, they charge us £15 inc VAT to deliver 12 bottles (which we pass on for free) and up to £30 to deliver 18 or 24, depending on the area. But it doesn't cost us a great deal more to deliver 72 bottles, subject to the destination.
That's why we're giving back a £60 credit for a 6-dozen delivery, with variable amounts below that depending on the destination. We've put well over 100 Credits on our website since the launch.
How it works
Order a few dozen cases, which can be mixed, and we'll put a credit in your Bauduc account for use against a future order. The amount depends on the delivery address: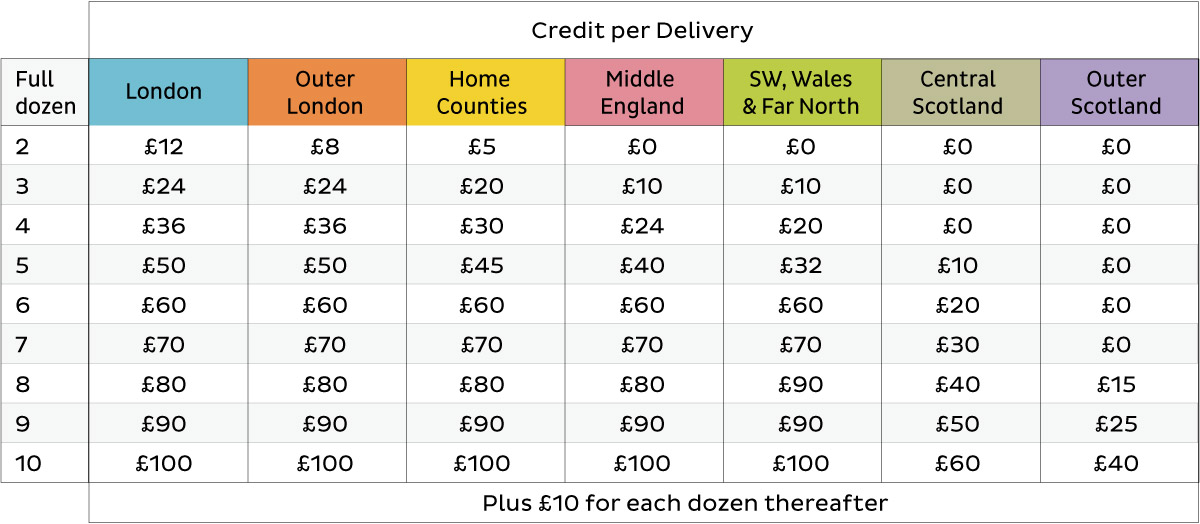 Here is a map showing these areas, the titles of which we've completely made up.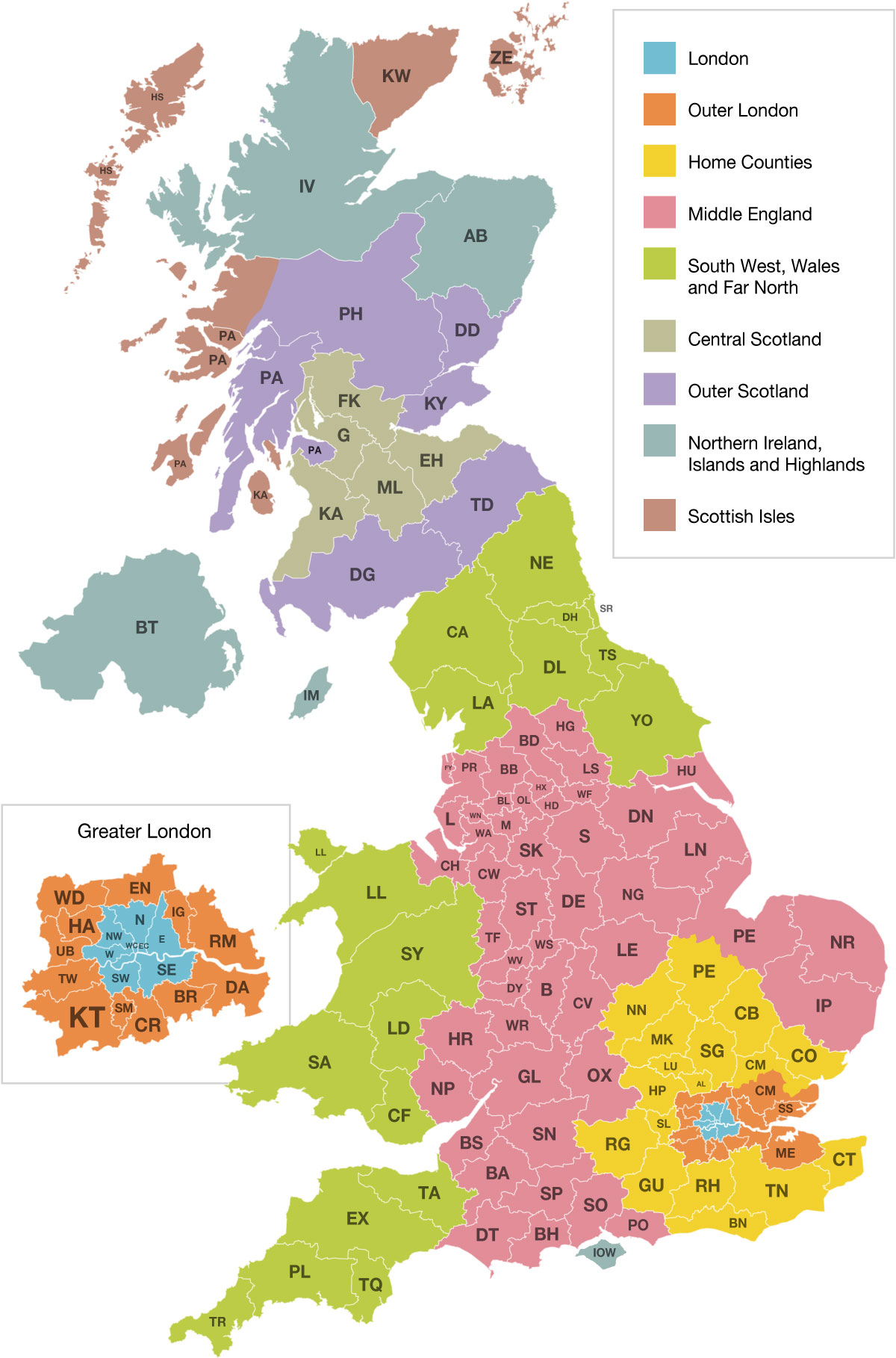 Some finer points
A 'full dozen' refers to a full dozen for Credit purposes (eg an order for 30 bottles counts as 2 dozen, not 3).
We'll put a credit on your account within 7 days of your order being placed. You'll be able to see it in 'my account', top right of the website.
If you don't have an account, such as if you order using a guest account or over the phone, you'll need to open one – it's dead easy (top right of the website).
Credits must be used by 30 June 2021. You're given the option to use any credit at the end of the checkout on the website.
The idea is that you can use the credit you earn now against a purchase of our offer next year of our 2020 whites, rosés and new season wines, post the Brexit 'transition'. (Or sooner if preferred.)
Private customers in the UK who buy from us in 2020 will be given priority with the release of our new season wines in 2021.
We'll email you once every two months with a reminder of any credit that's waiting for you to use.
If an offer excludes the Credit bonus we will make it clear.
These details are also on our website, for reference: