Posted by Gavin Quinney on 21st Nov 2020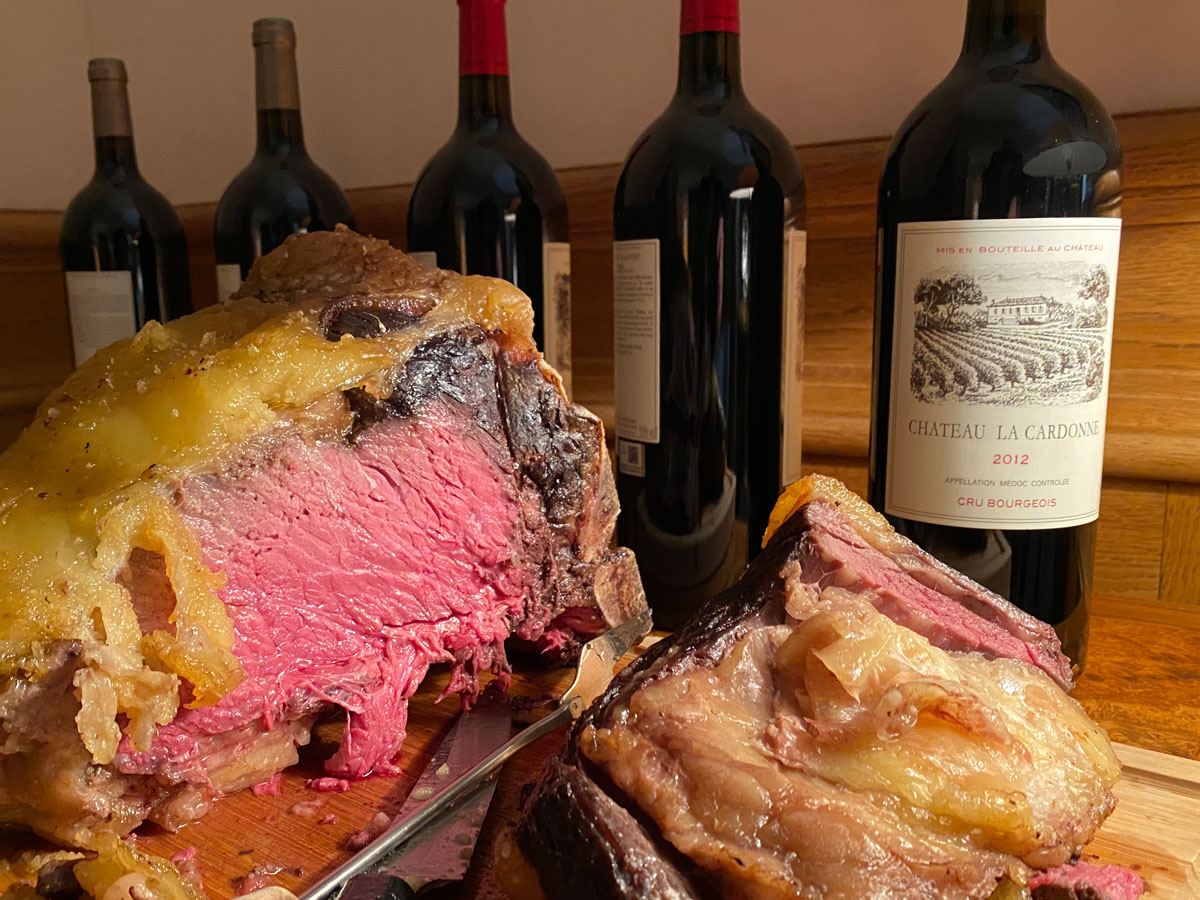 Something to glance over this weekend and order, perhaps, in time for the next one? Oh, and a nice little claret… literally.
We've sent out a weekly photo journal since the start of our harvest in late August, with almost all of them having the same caveat: 'sorry, we don't sell these wines, or not today.'
So here is something rather original - a story with some pictures of another vineyard, the (mature) produce of which we can deliver in the UK next week.
Before we bore you with our photos, here are the 5 different wines for sale on our website, and the price per bottle, including a decent offer if you order 4 cases of 6 (or 12 halves).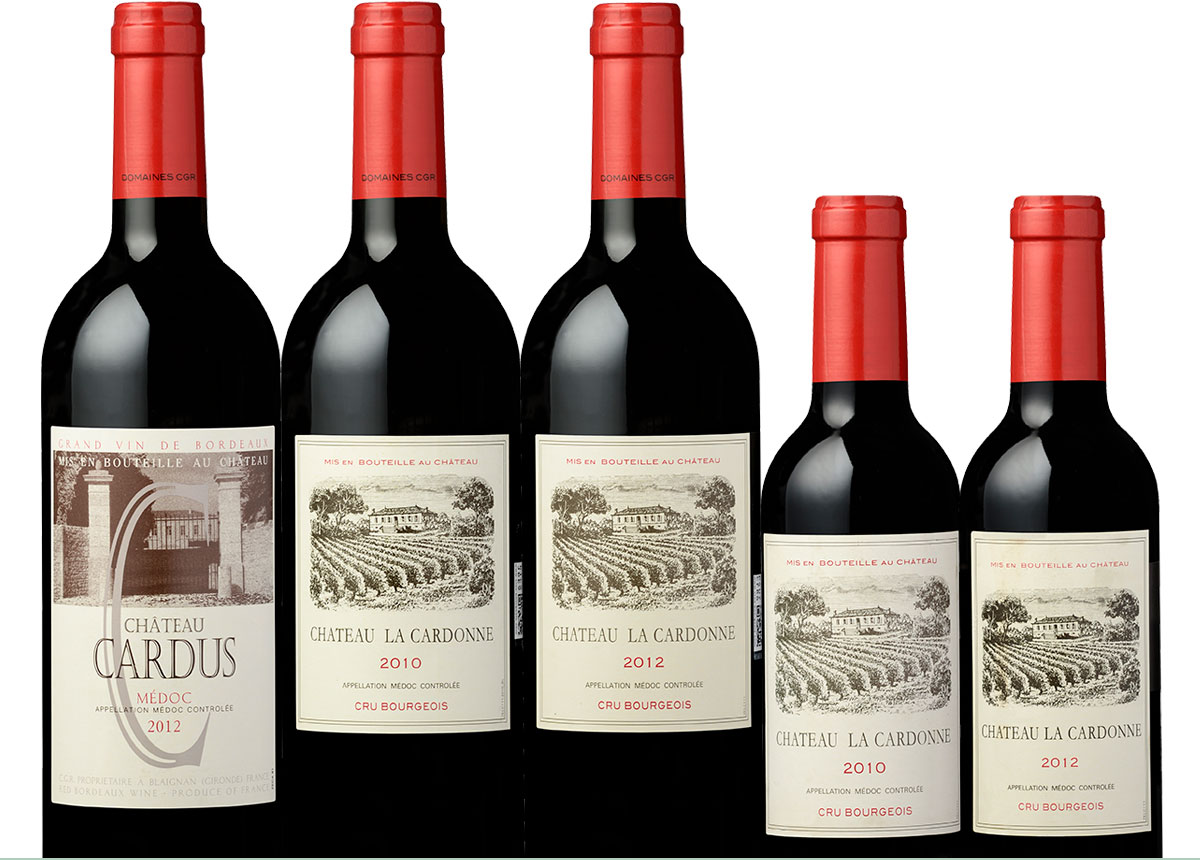 Château La Cardonne
Médoc Cru Bourgeois Supérieur
2010
It's rare to find a quality 2010 claret at this price - including VAT, UK duty and delivery for a dozen - and from a Cru Bourgeois Supérieur to boot. Andrew McInnes's strategy is a most unusual one for Bordeaux - to cellar his wines until they're ready (Château Latour now do the same). Bottles best decanted to let the wine open up, halves more mature. 13.5% vol.
Cases of 6
Per bottle - £16.95
Half bottles, Cases of 12
Per bottle - £9
---
2012
This is a lovely, medium-bodied claret that's just hitting its peak, and 2012 has always been a softer, balanced vintage with just enough ripeness, smooth tannins and a round texture. 46% Cabernet Sauvignon, 49% Merlot and 5% Cabernet Franc and aged for 14 months in French oak. Decant for best results and keep plenty of halves to hand. 13% vol.
Cases of 6
Per bottle - £16.50
Half bottles, Cases of 12
Per bottle - £8.50
---
Château Cardus 2012
Médoc
This is the second wine of Château La Cardonne. A really attractive, easy drinking Bordeaux that's fully mature and delicious now. We've drunk our case too quickly so we do need to make another trip to the Médoc for more 'samples'. 52% Cabernet Sauvignon and 48% Merlot blend, aged in stainless steel. Fine value for a wine of this age and quality. 13% vol.
Cases of 6
Per bottle - £13.50
The Special deal is that if you order any four cases combined (a case being 6 bottles or 12 half bottles) you get an extra 5% discount. The offer ends 4 December, and the wines are in stock now.
Quite simply, these are lovely mature clarets from a Médoc Cru Bourgeois Supérieur at a seriously decent price, from a vineyard run by an extremely amiable Scotsman. All these reds are Cabernet Sauvignon and Merlot blends in a roughly equal split, with a smidge of Cabernet Franc. The half bottles are a real find and brilliant for the circumstances we find ourselves in.
You'll find these wines with the special offer in 'Specials' on our website, and in 'Other châteaux'.
The quickest way to get your wine is to order online, but let us know if you need any help.
All the best
Gavin & Angela Quinney
PS Delivery is free for 12 or 24+ bottles in England and Wales, or £10 for 6 bottles. The delivery charge for 18 bottles is £8 in England and Wales (free in Greater London).
PPS There's a photo album of just the pics Here
---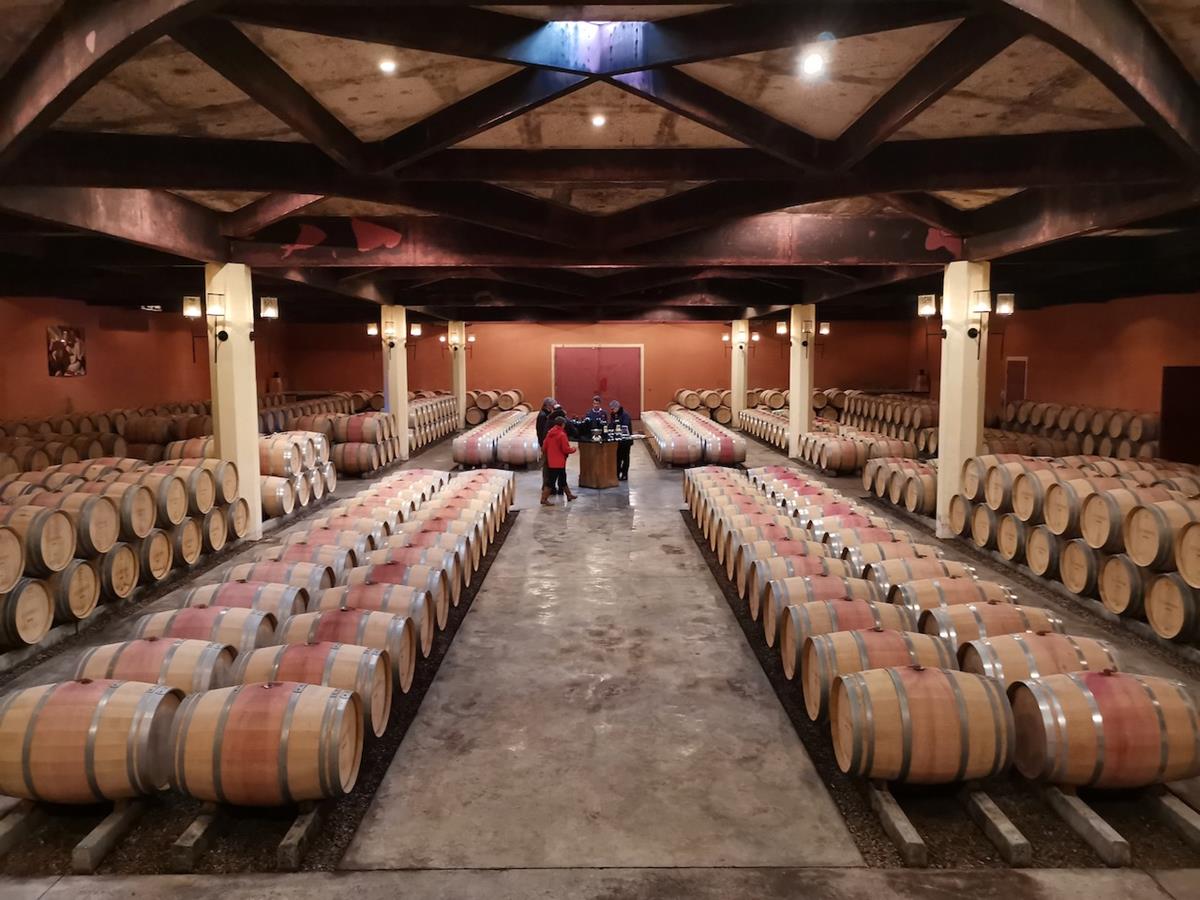 The barrel cellar at Château La Cardonne. I've been a couple of times this year with our friend Philipp Schwander MW from Switzerland. We advise Philipp on his Bordeaux selections.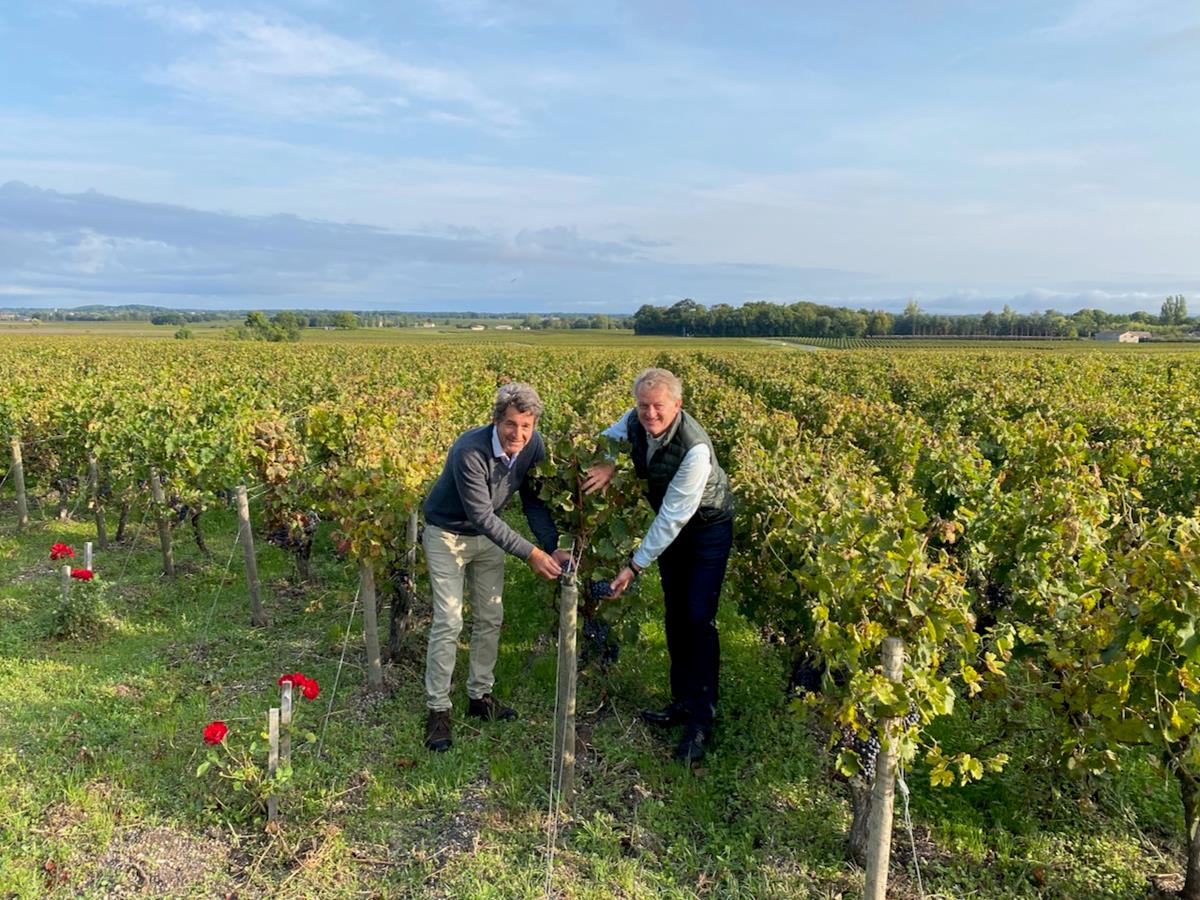 La Cardonne is run by Andrew McInnes, a Scotsman with a terrific sense of humour that seems slightly out of kilter with the often sombre image of the Médoc. For evidence of this, see Andrew's videos on Twitter @acmcinnes. (Twitter bio: 'I run the family vineyard. Well sort of.. '.)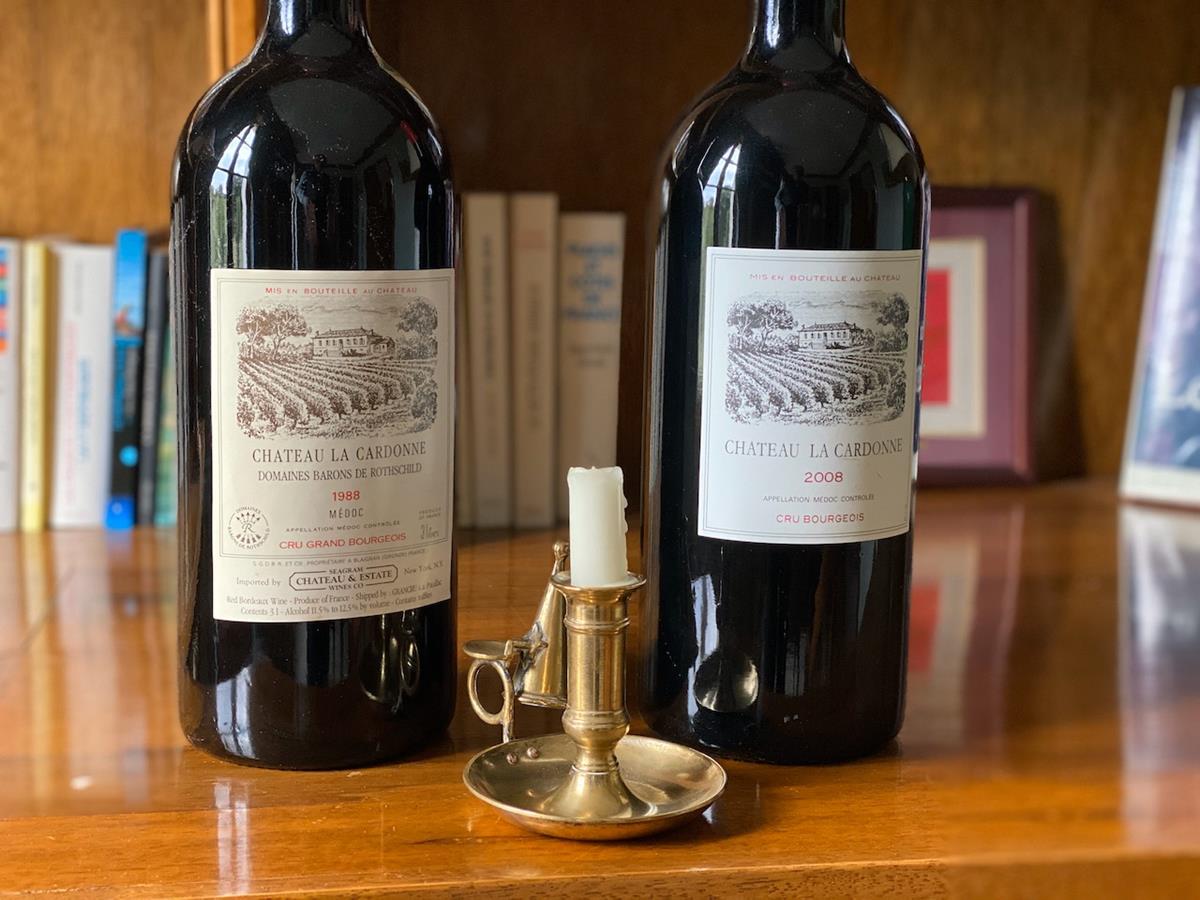 A claim to fame of Château La Cardonne is that it was owned for many years by the Rothschilds of Château Lafite, until 1990.
Domaines CGR have three Cru Bourgeois châteaux – the others being Château Ramafort and Grivière. The winery has been completely updated in the last decade or so.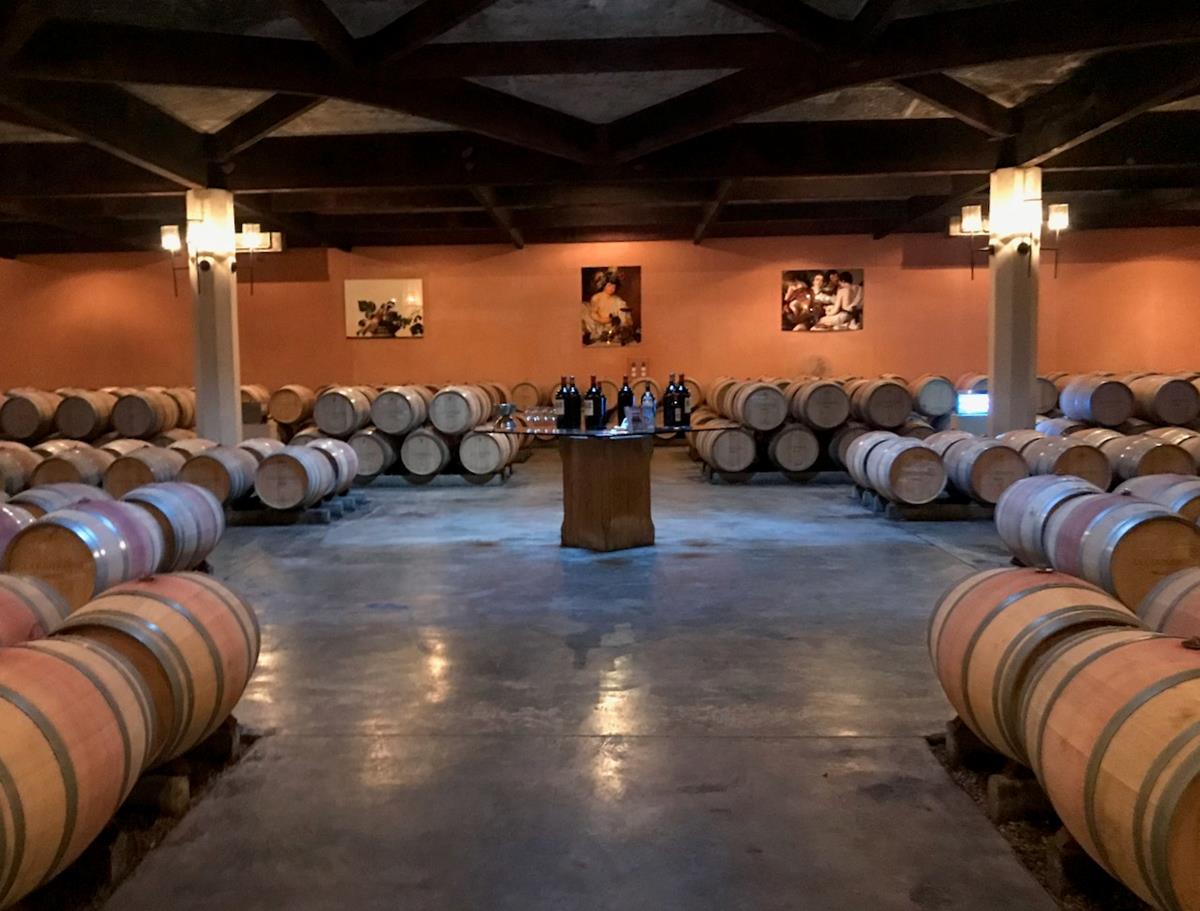 La Cardonne is aged in French oak barrels.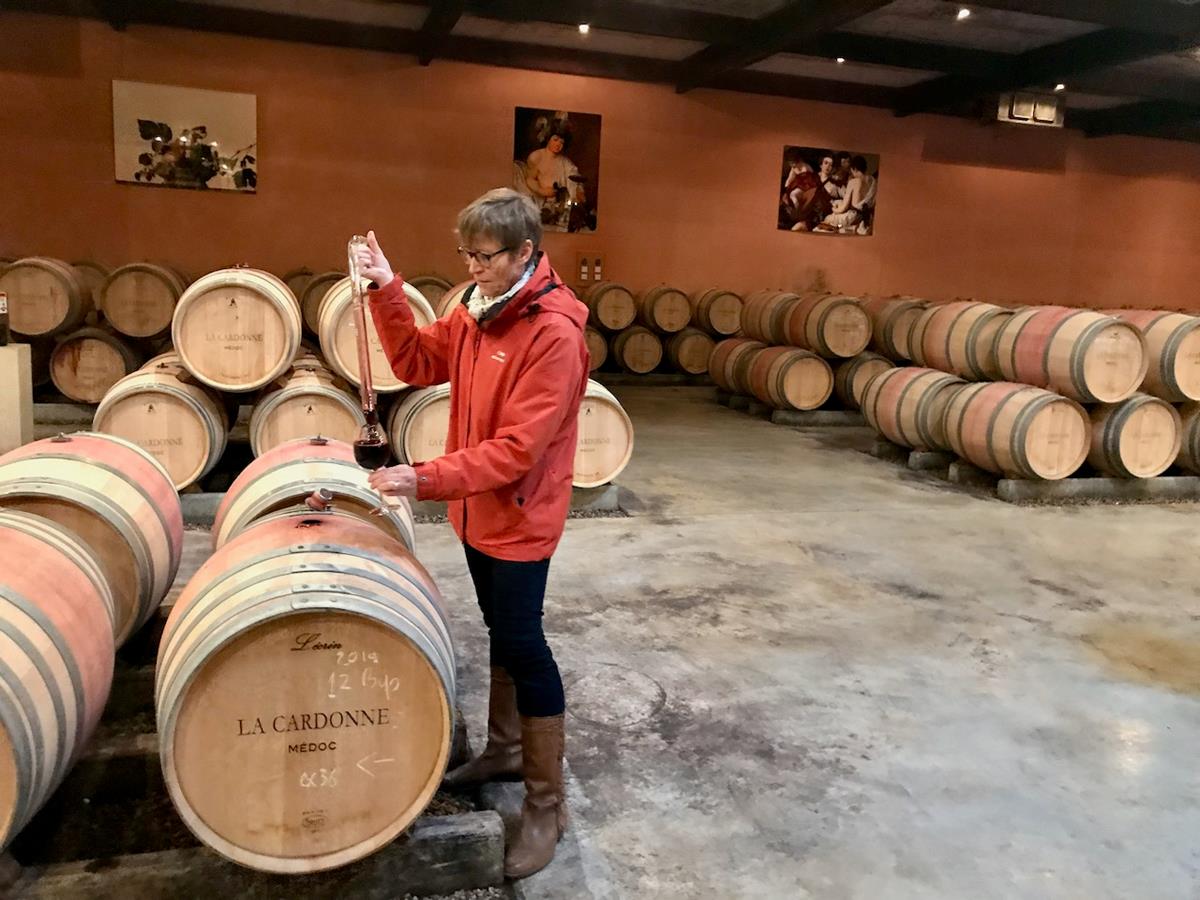 The winemaker – usually referred to as 'technical director' in estates like this – is Magali Guyon, who used to be at Château Lynch Bages. She's been at La Cardonne for 20 years.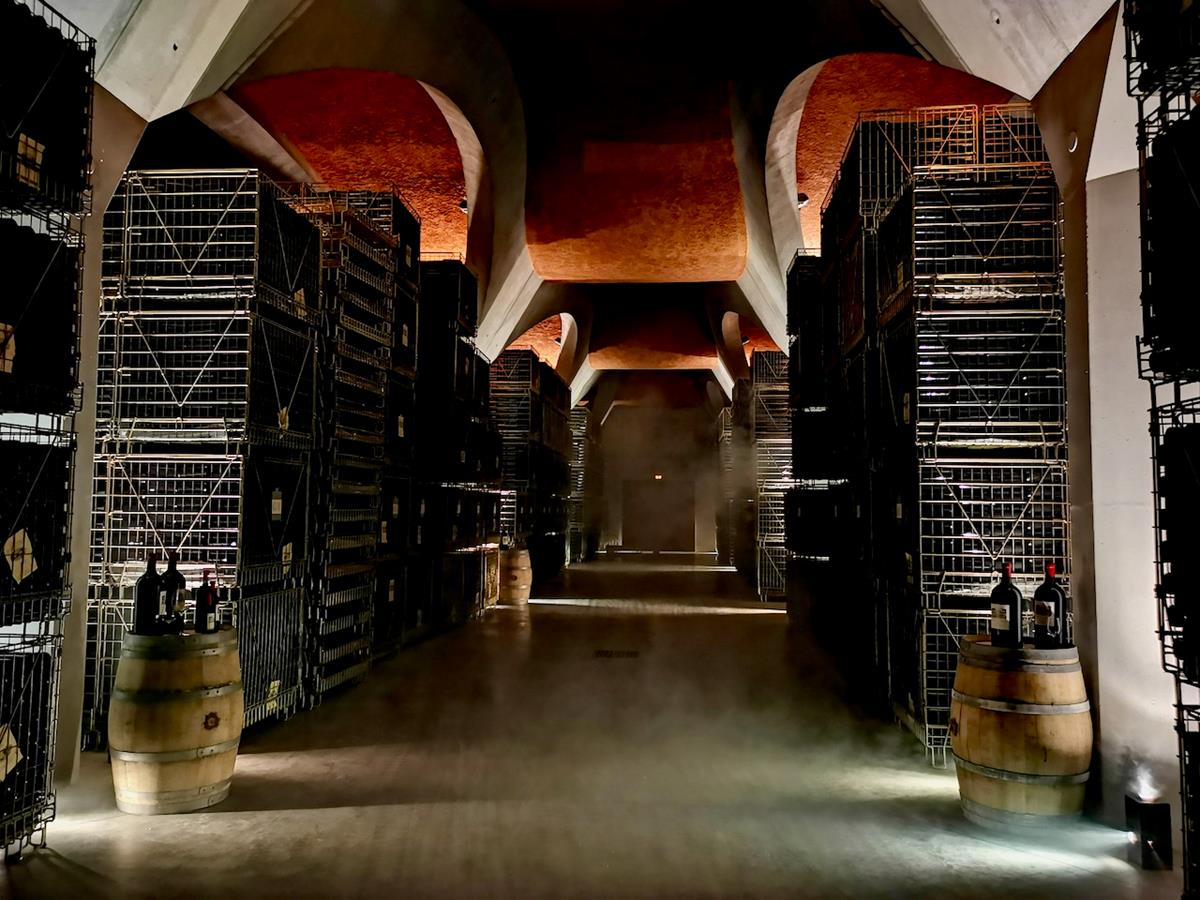 One of the seriously impressive aspects of the operation is the commitment to age the wine in their cathedral-like underground cellars. The temperature is controlled and constant (if I recall correctly, at around 12ºC).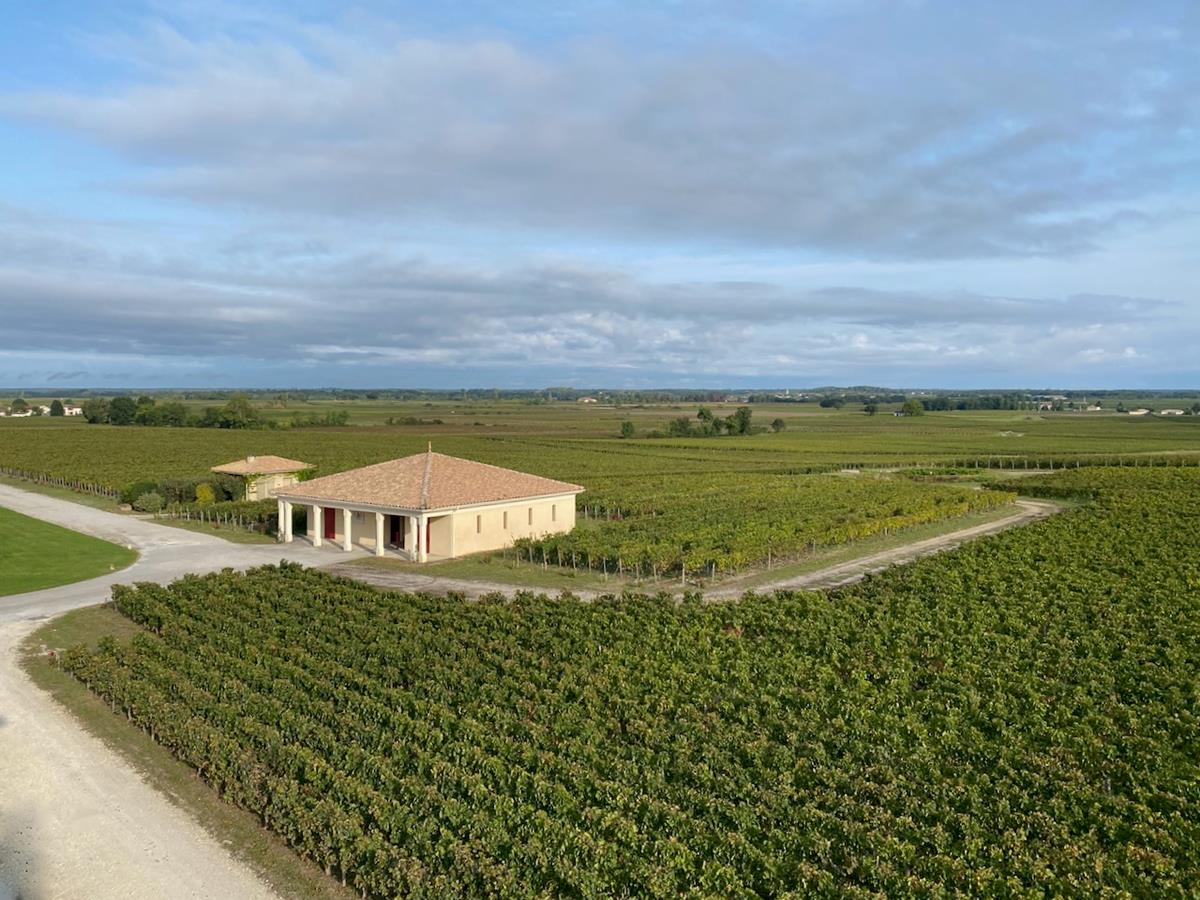 All that you see above ground of the vast cellars is this entrance. There's a lift.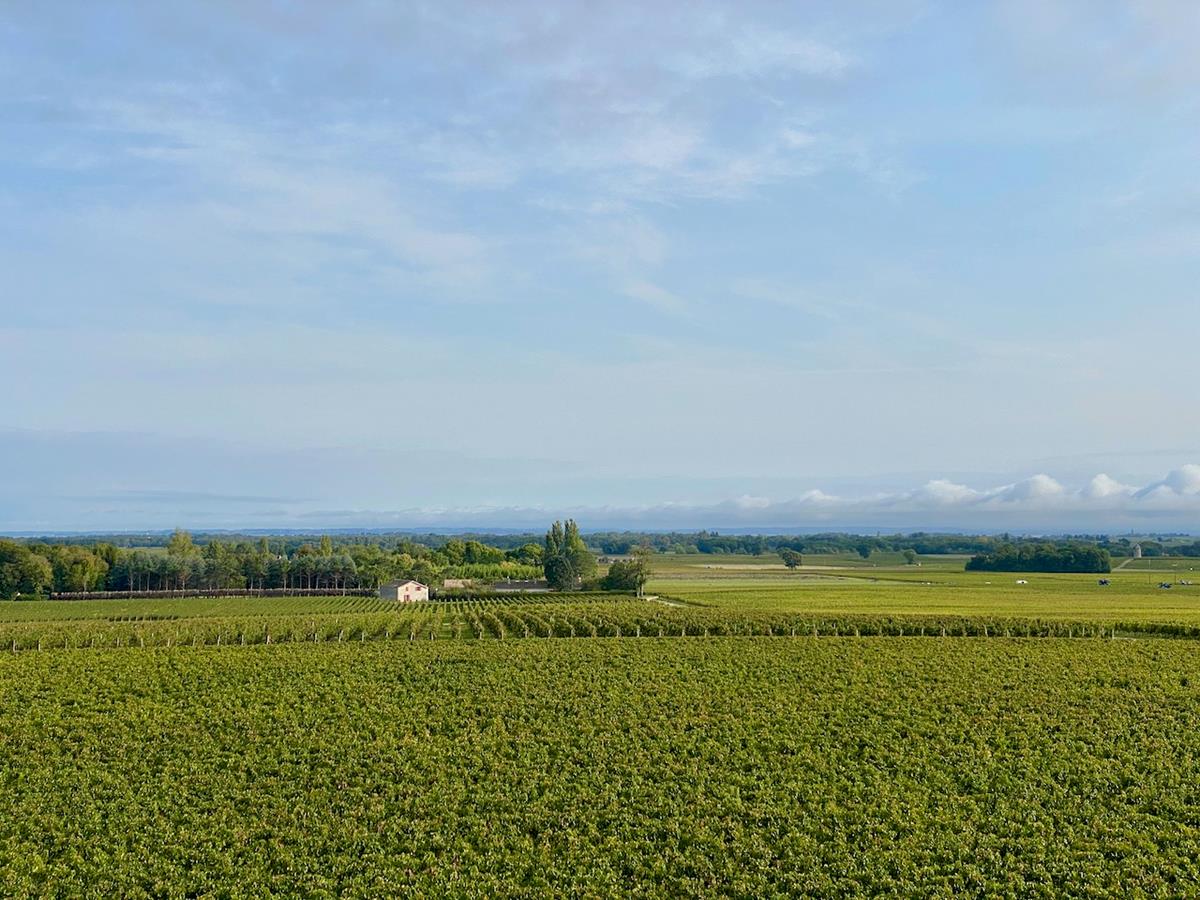 Andrew delights in explaining that La Cardonne is on the highest plateau of the Médoc. Which isn't that high up, in truth, but the views across the vineyards are terrific, as seen from the new tasting room, towards the Gironde estuary.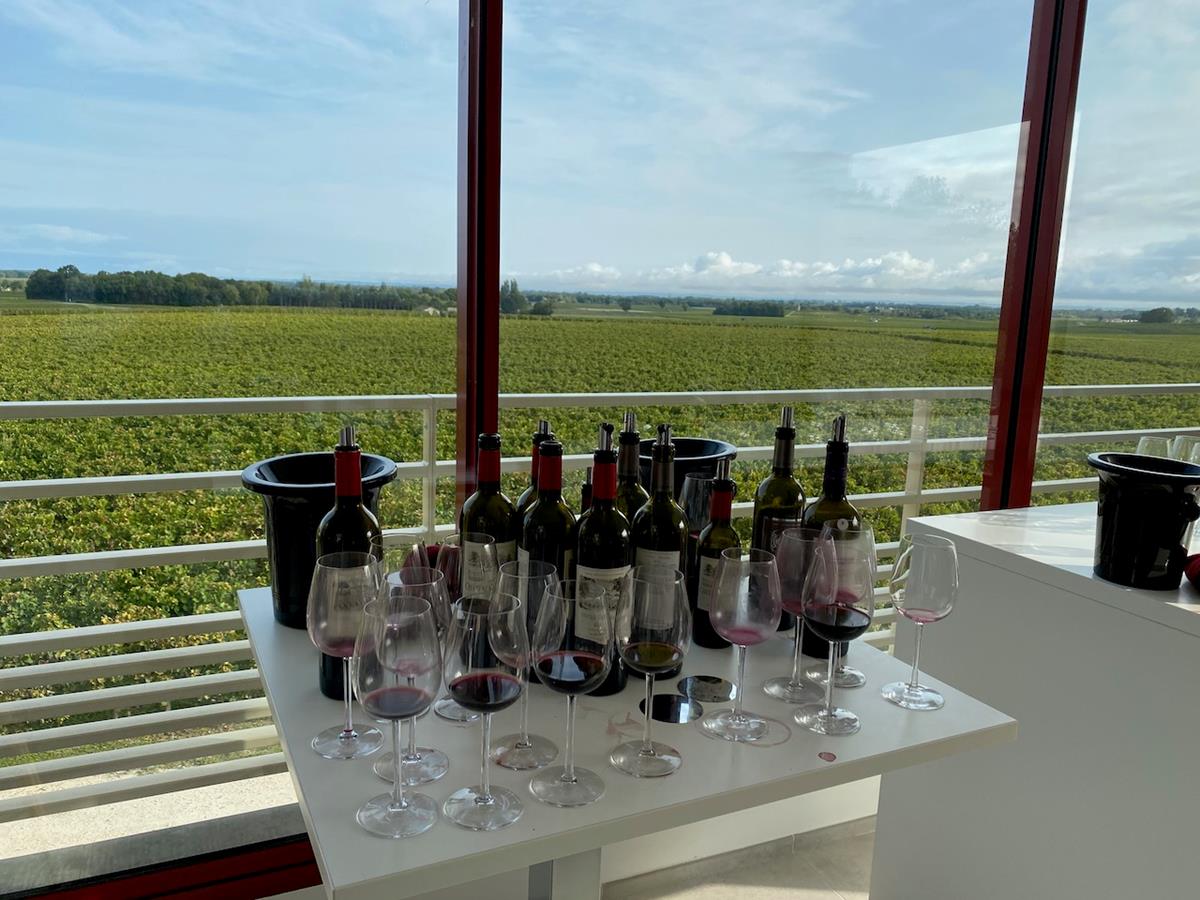 We put the tasting room through its paces. This was a blind tasting in which his 2012s showed well, as we say in the wine game. So too did some subsequent vintages (happily) for release later on.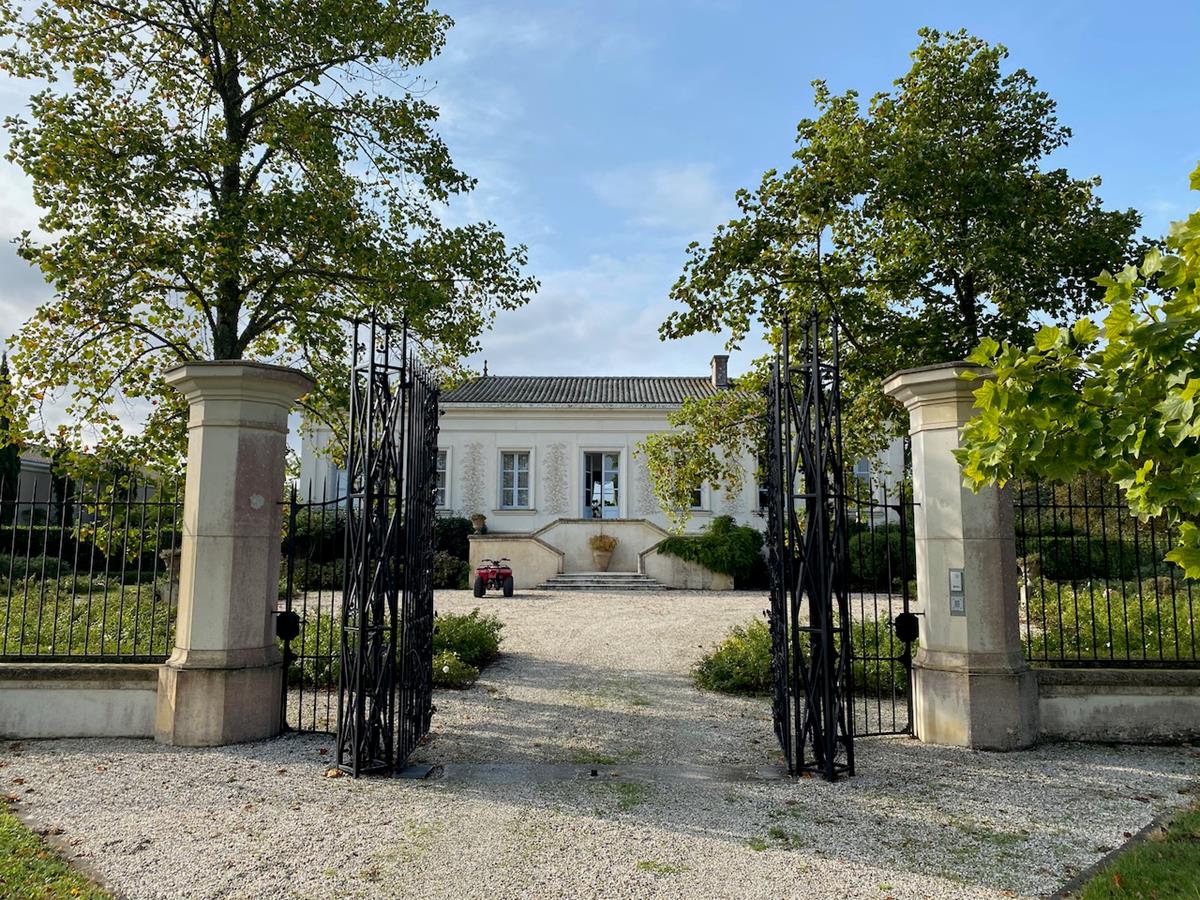 I visited Andrew during the harvest. That's how you can tell he's in his office.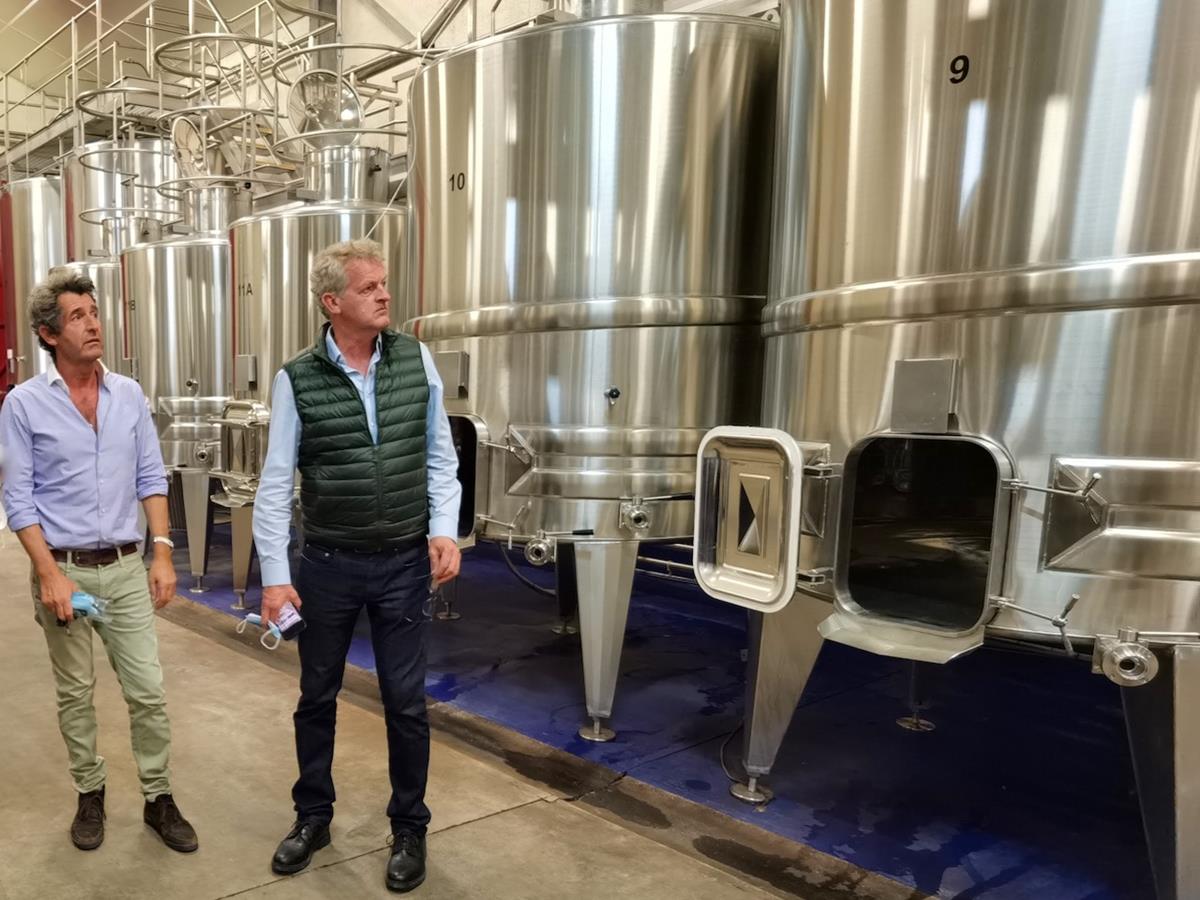 Masks off as Andrew and I admire his new stainless steel tanks. Picture by Felix, a wine merchant friend from Zûrich.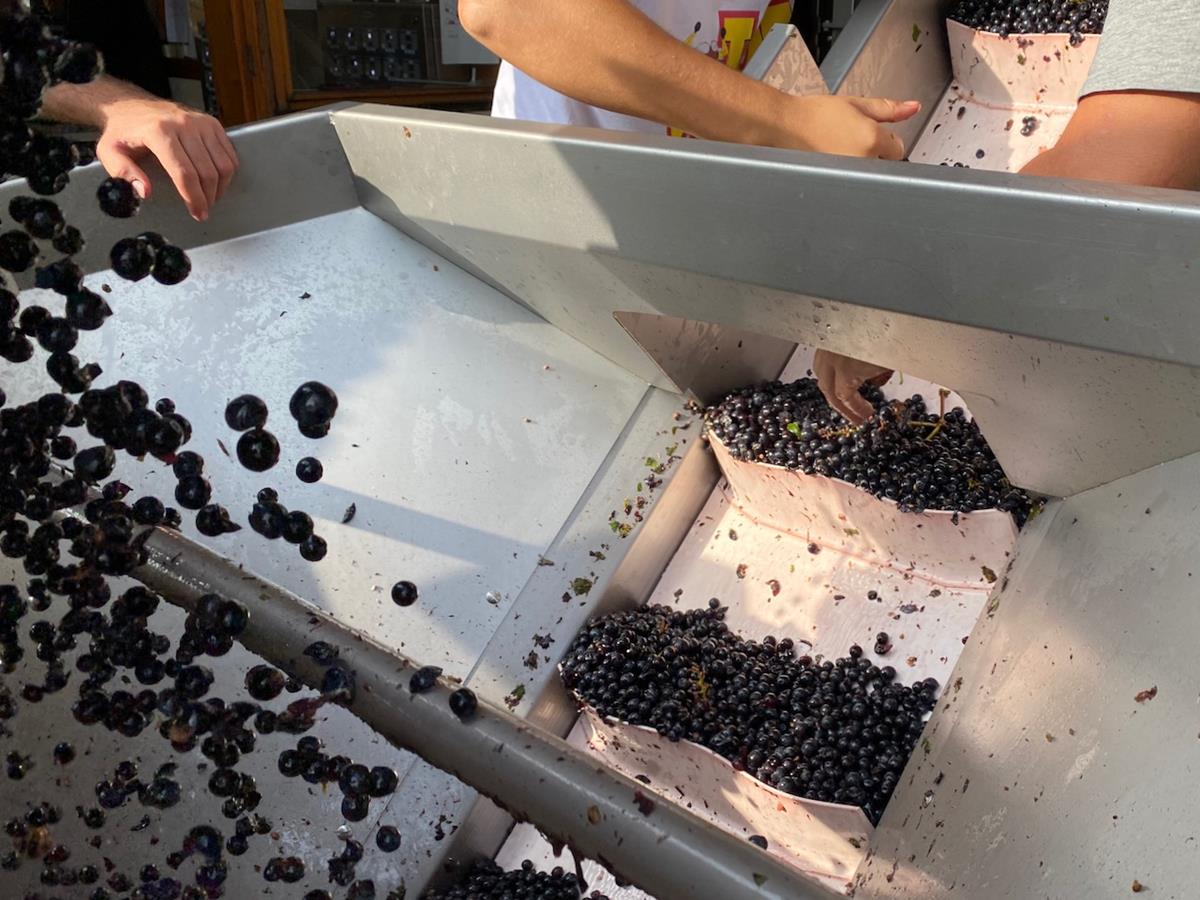 Merlot coming in.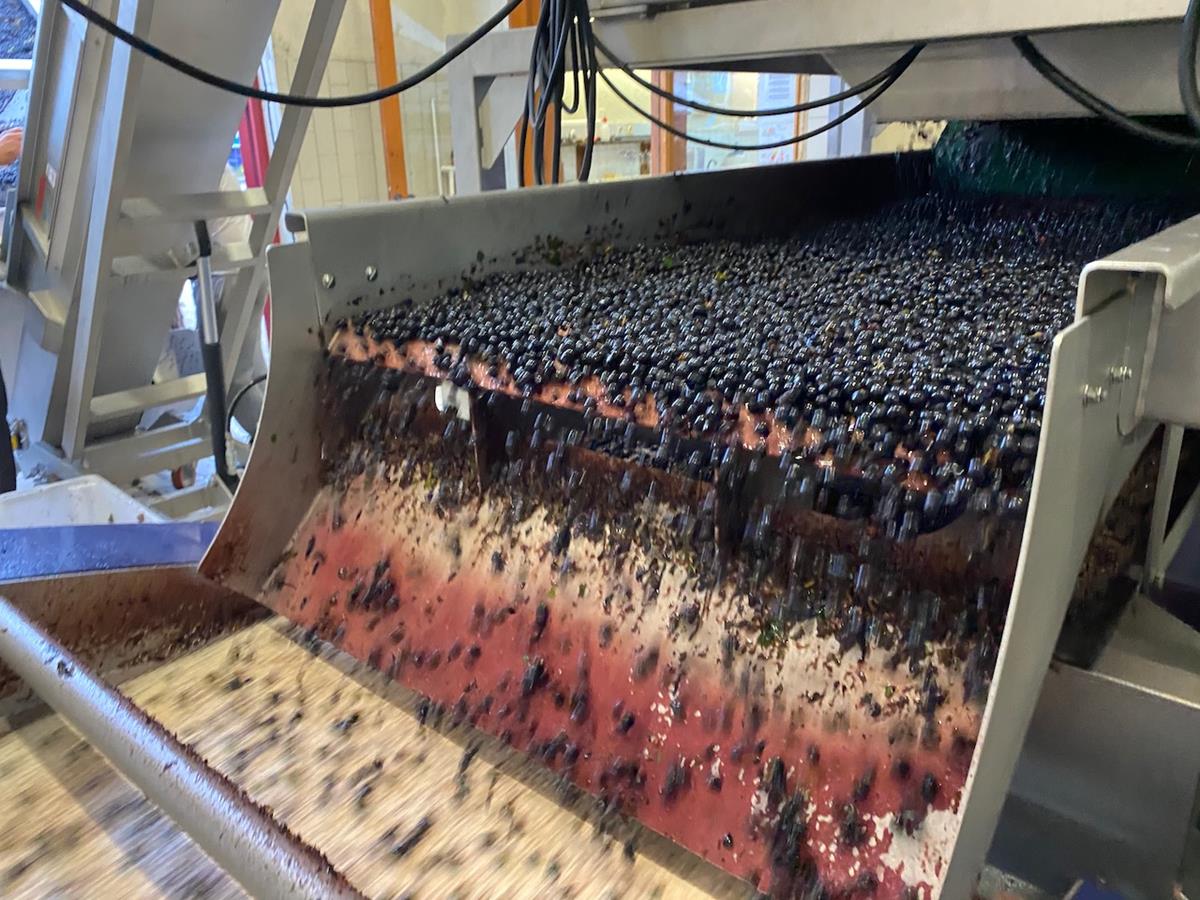 The grapes going through the new optical sorter.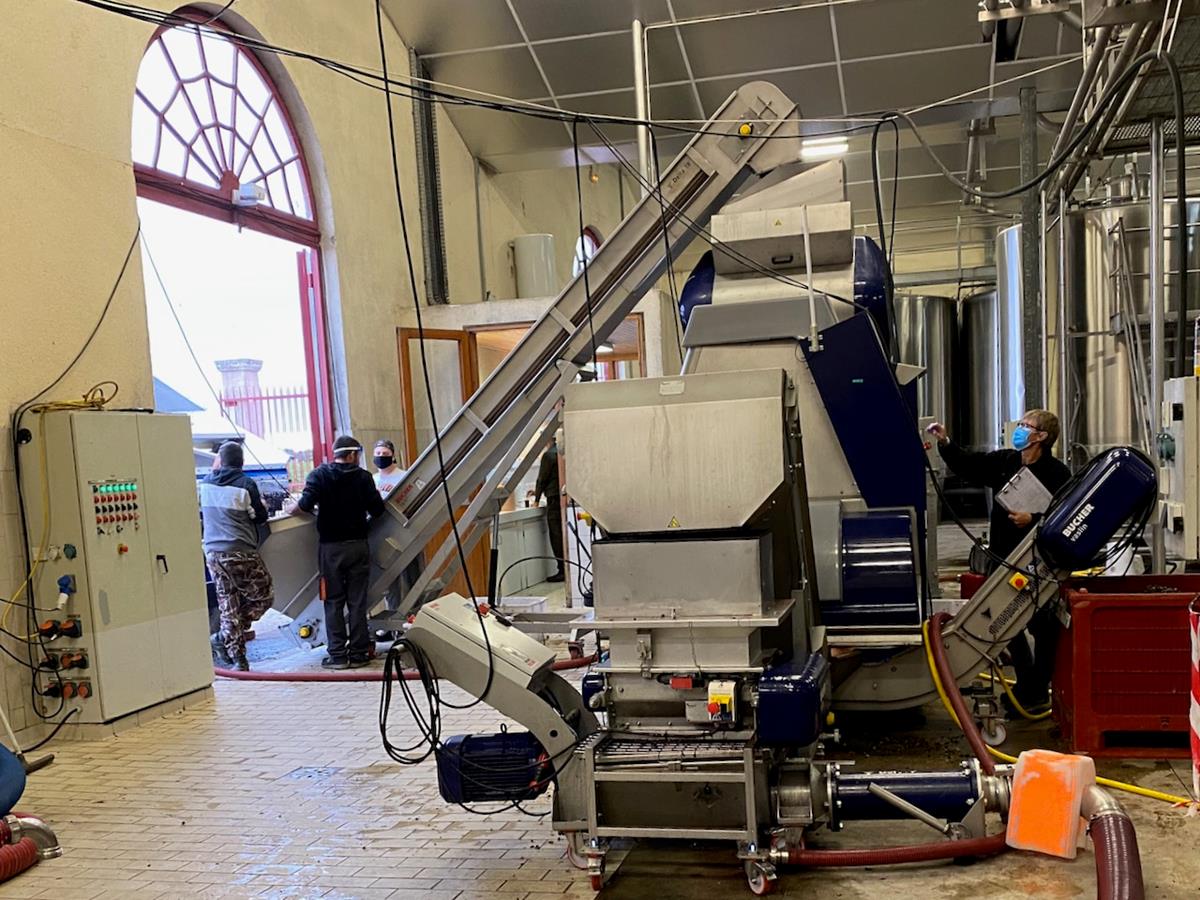 Magali the technical director checking on the technical stuff.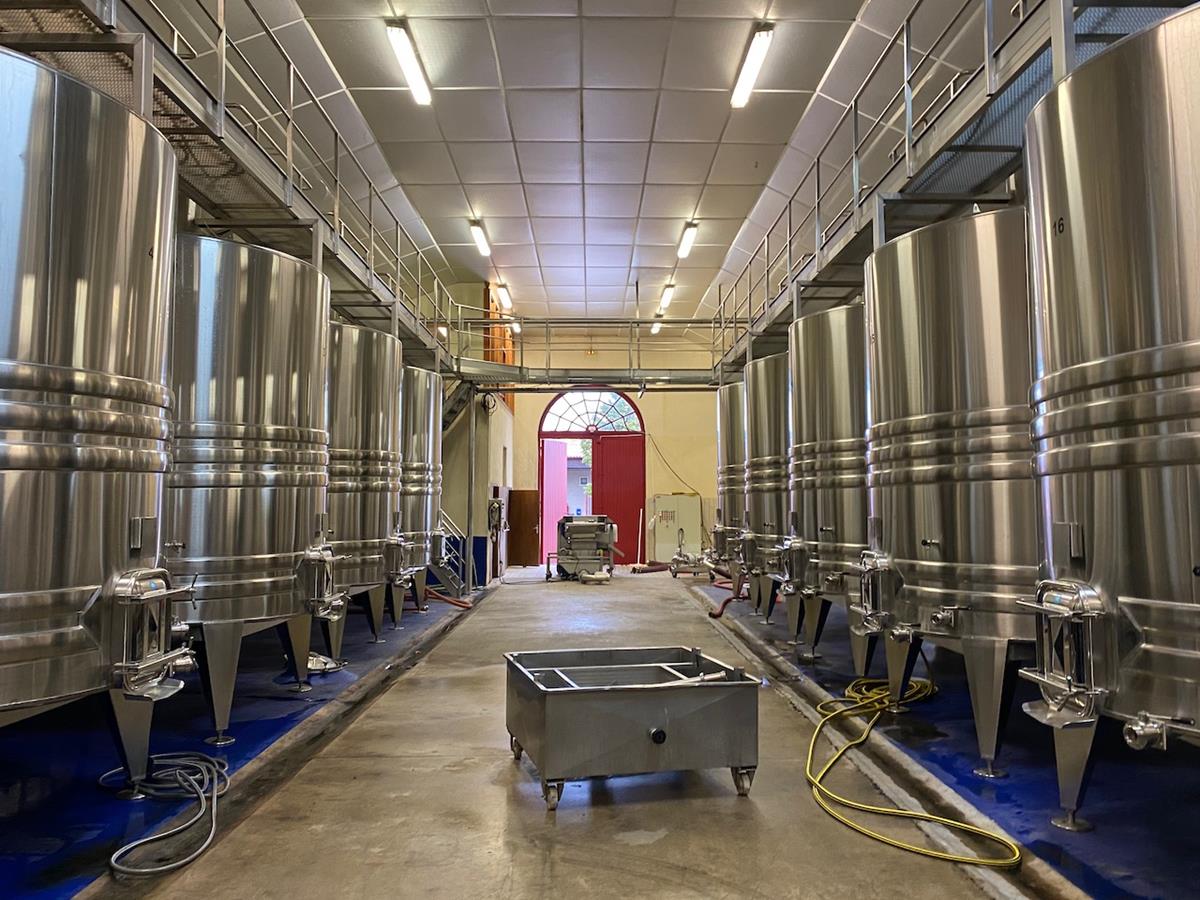 The future's bright here, with consistent quality.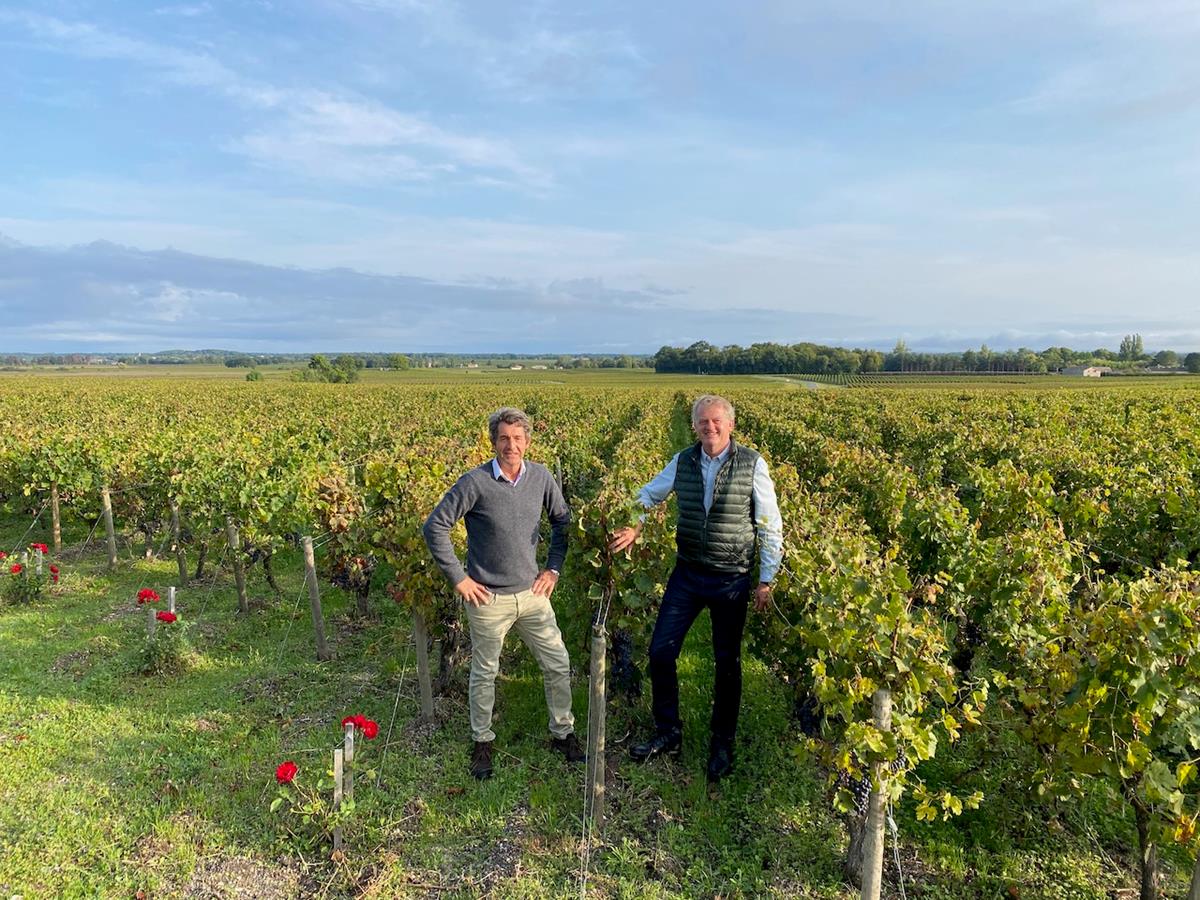 Andrew and I in a manly, vineyard pose.
Andrew is a fine cook, with all the proper gear at his disposal to entertain. We must get some of these.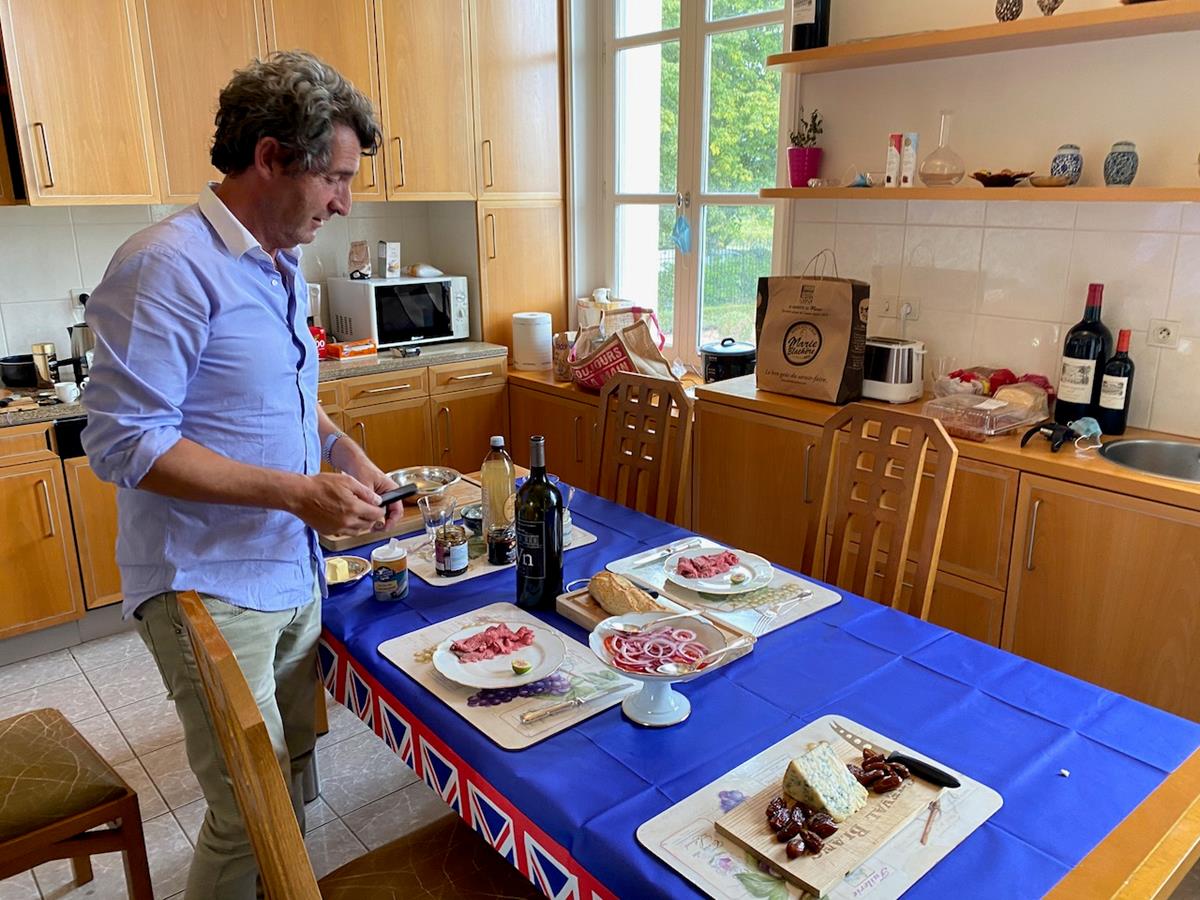 A working lunch for the two of us. Meat, cheese and red wine.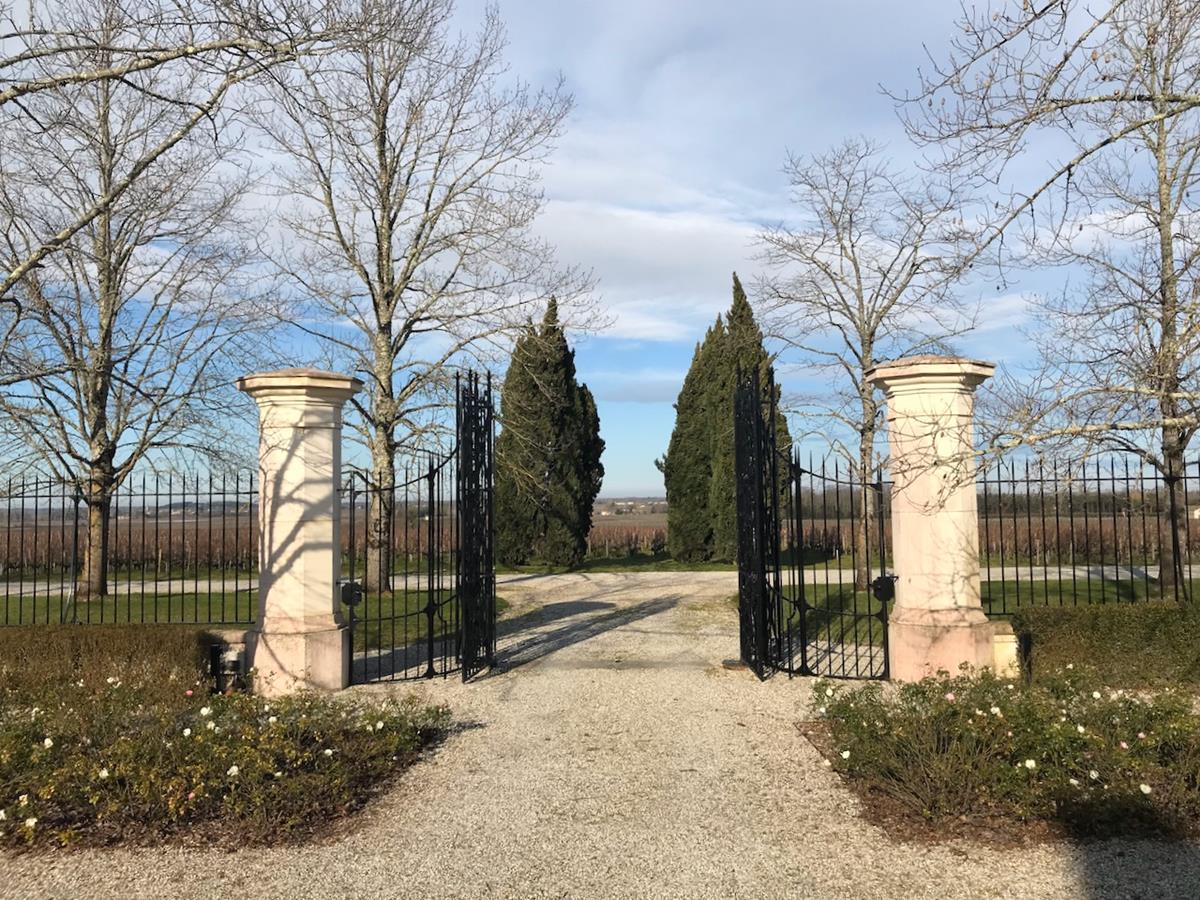 ---
All our harvest updates and newsletters are on Gavin's blog.
You can see pics of this harvest and more in our Bauduc photo albums.