Posted by Gavin Quinney on 30th Sep 2020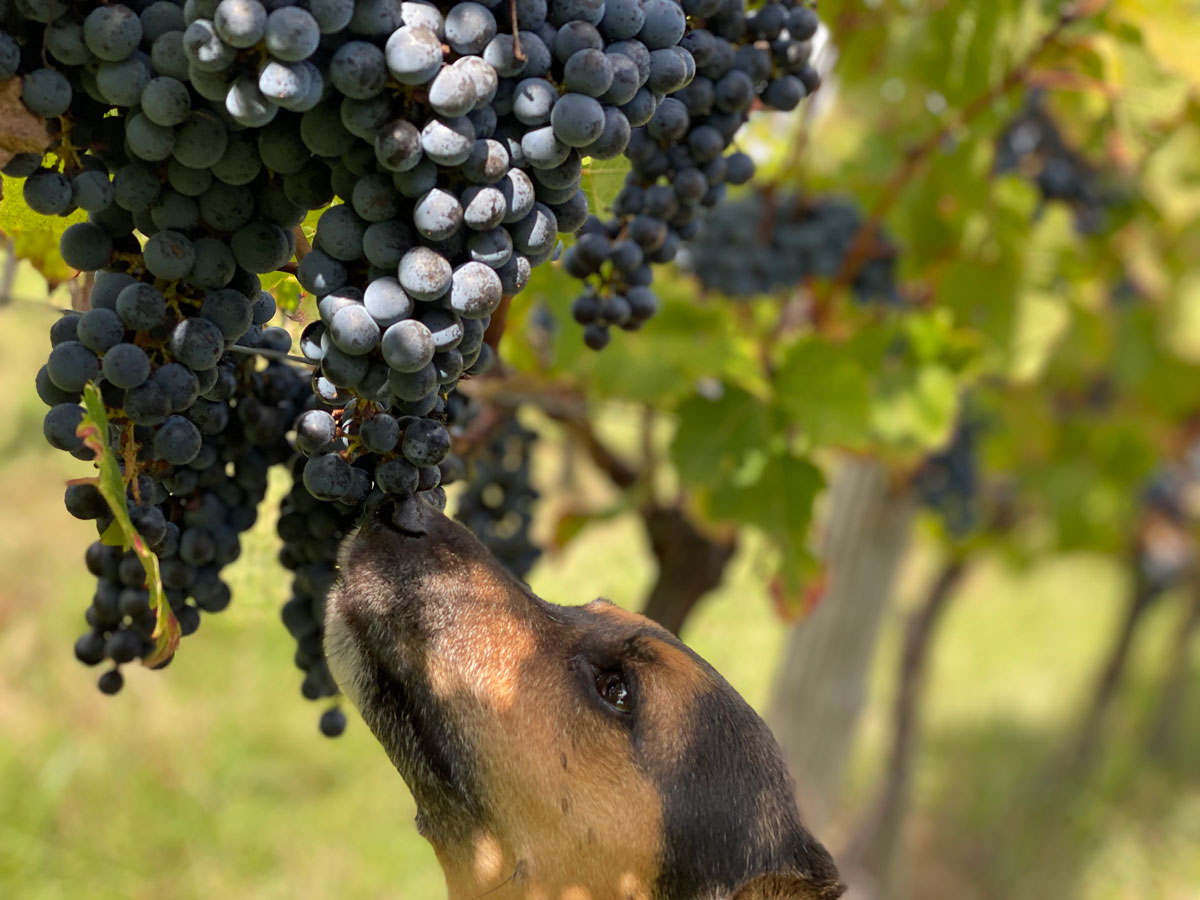 This afternoon we brought in the last of the Cabernet Sauvignon (with Pavie above, just now) under a clear autumn sky. The same is true for many across Bordeaux as pickers and harvest machines were still out there, mostly bringing in the later ripening Cabernets too. Rain is forecast from tomorrow, giving us all a gentle nudge.
So that's the harvest in. The work though is far from done, and we need to make sure that in the winery we're not at home to Master Cockup.
We'll cover what's been happening in more detail in the Médoc, Saint-Emilion and beyond in future missives - worth tuning in for, if only for the photos - but here's a recap of our September harvest here at Bauduc, with the new, latest images of our red harvest.
If you'd like to order any wine on bauduc.com, don't forget to use your loyalty code SharmanP for 10% off.
All the best
Gavin & Angela Quinney
---
Photo albums and news archives
Our weekly updates each Wednesday will continue so, without wanting to miss a regular monthly review either, this is a mishmash of both.
You may not have time or the inclination on a Wednesday to run through our photo journal of the week, so we've kept them all online.
You can find our super-quick photo albums under 'About us' at the foot of Bauduc.com and if you want to know more, all the recent albums link through to the relevant newsletter in the News section, and vice versa.
Equally, you can find the newsletters and blog posts on gavinquinney.com, which is a rather nerdier, independent site for wine enthusiasts and the trade.
All our online stuff works on phones, tablets and Mac/PCs.
Photo albums on Bauduc
GavinQuinney.com
Chateau Bauduc Fantasy Premier League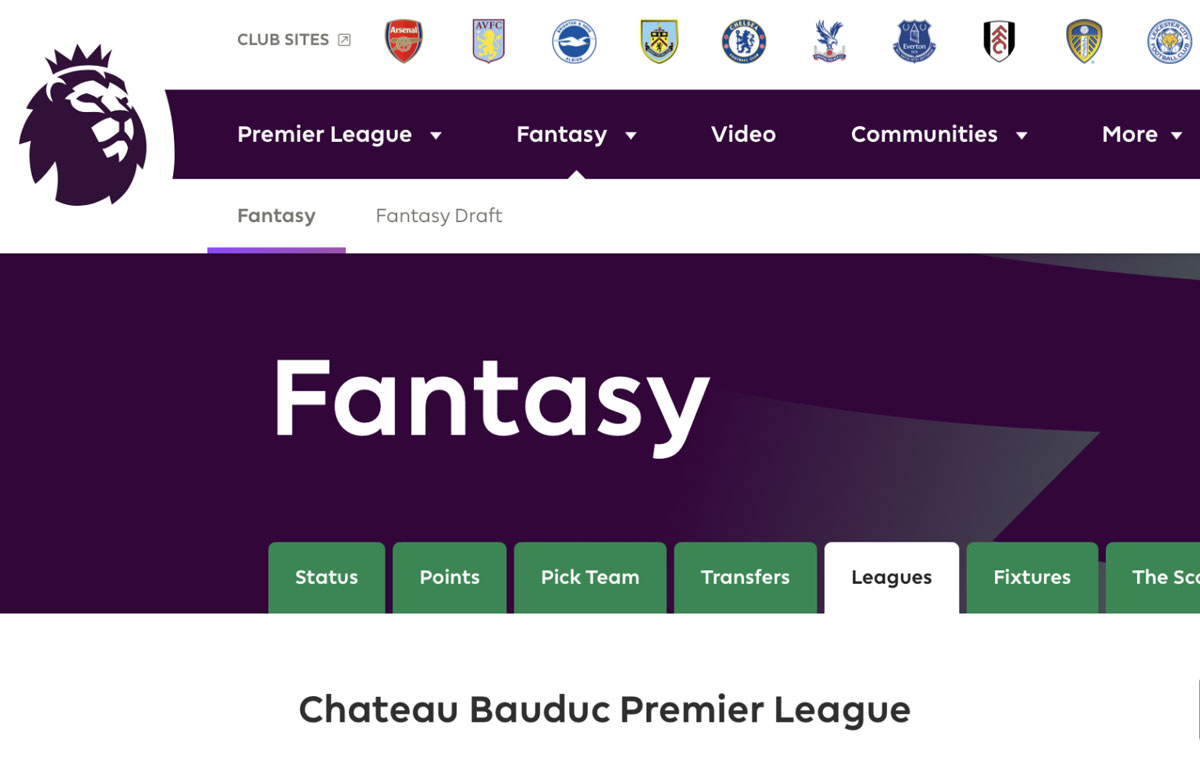 The Fantasy Premier League kicked off this month and if you're one of 7 million Fantasy Premier League players, you may like to join our mini-league "Chateau Bauduc Premier League" for a chance to win some free wine. It's open to members of Bauduc customer households, and to our friends in the trade.
Here's a tempting offer. Whoever wins at the end of the season gets a 12 bottle case of Bauduc wines, free (UK and EU countries only). BUT you have to finish higher than Gavin's team, the Bauduc Blues. Second place wins a 6-pack and everyone in our mini-league who beats Gavin's Bauduc Blues wins a free bottle, in the post (UK and France only).
Joining our league is easy. Simply use the link below and you'll be added automatically after you've entered.
https://fantasy.premierleague.com/leagues/auto-join/l3ncox
League Code: l3ncox
Our white harvest by hand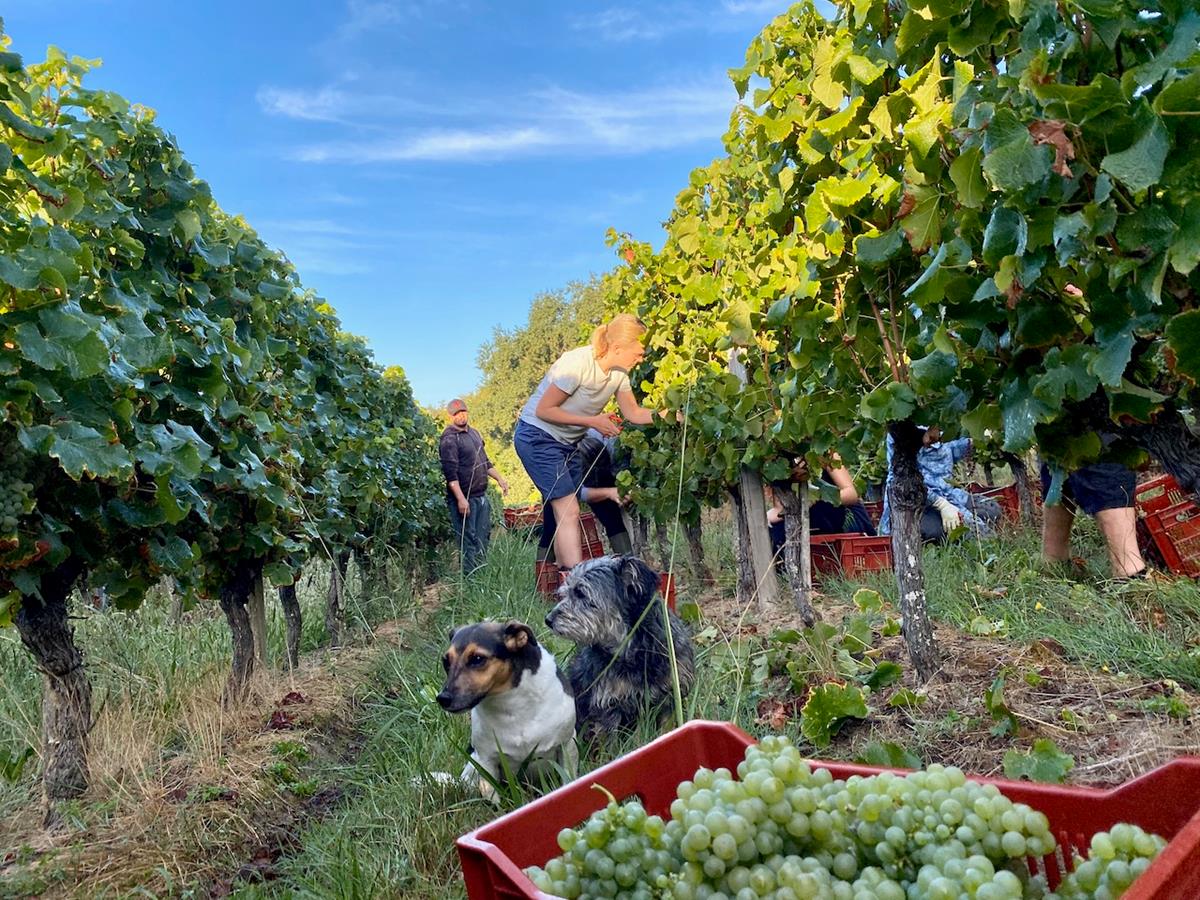 We picked our Sémillon and a little Sauvignon for making our Crémant by hand and we put together an album and newsletter earlier this month. Daughter no 2, Sophie, featured quite heavily, while big sister Georgie, a state school teacher in North London, places all Bauduc.com orders with our London warehouse each evening, and Amelia, daughter no 3, is back at McGill University in Montreal, Canada. Tom is at his Lycée in Bordeaux.
Photo album
Photo journal in News
Our 2020 Sauvignon Blanc harvest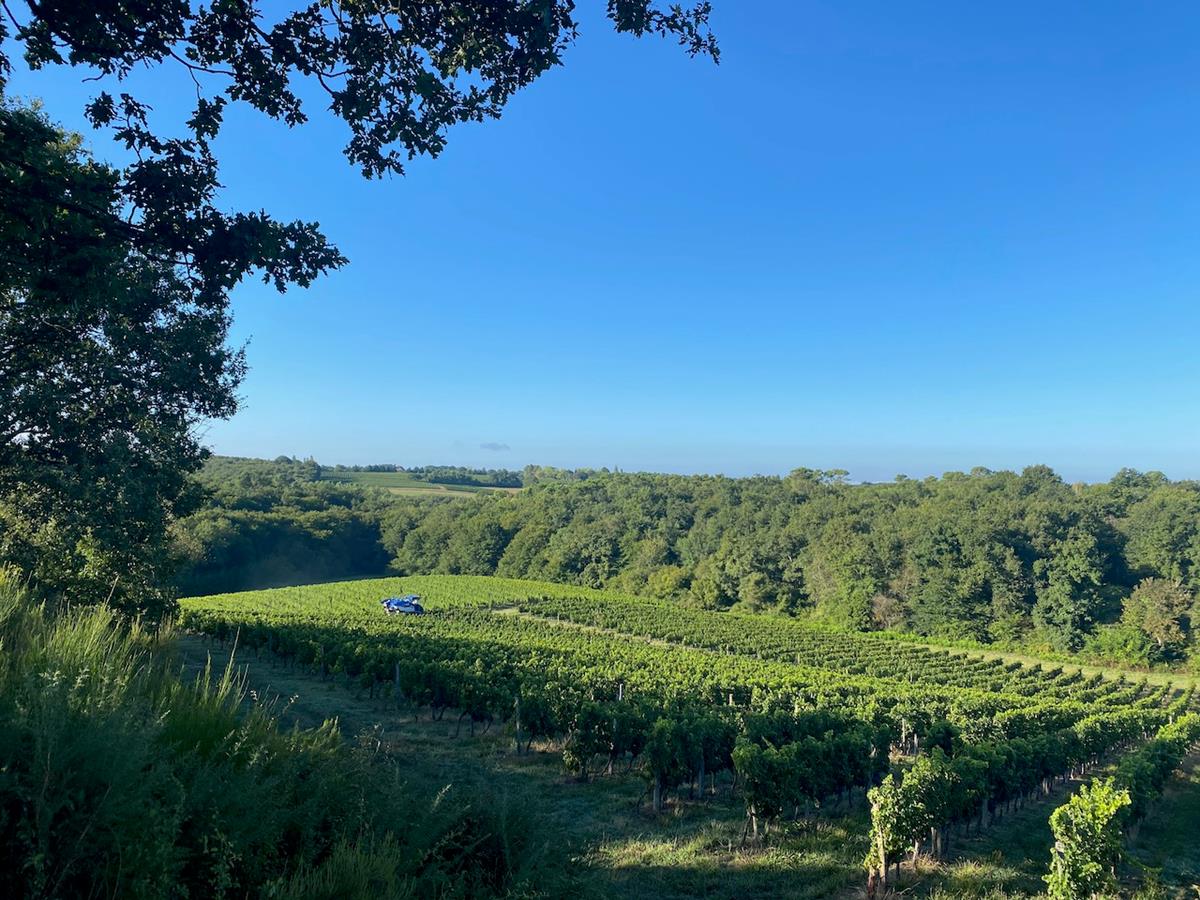 We finished our white harvest on Monday, 7 September, having kicked off on 25 August. Sauvignon Blanc is our most widely planted grape, which is handy because we sell more of this wine than any other. As mentioned above, you can follow the link from the quick-look photo album through to the photo journal which explains a little more.
Photo album
Photo journal in News
Rosé at dawn - harvest with pics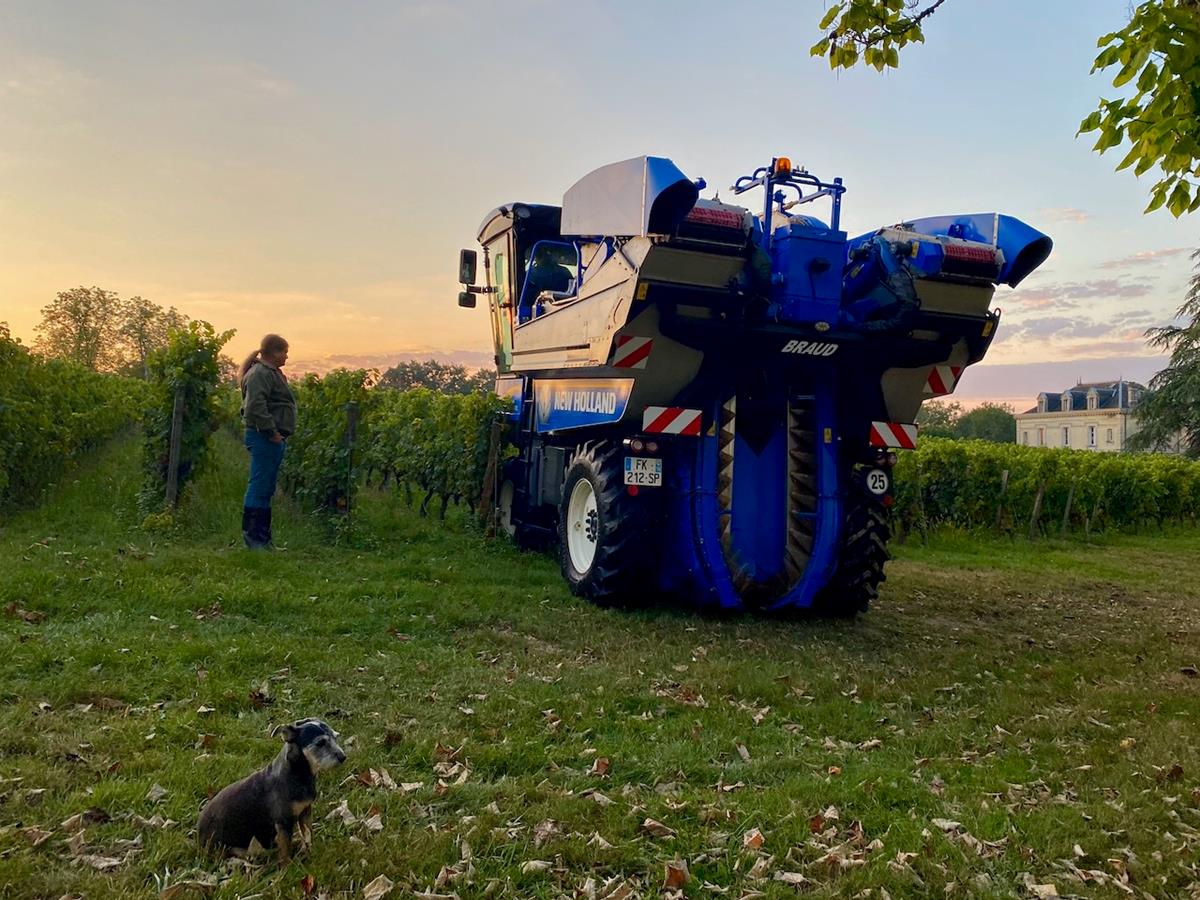 This was another midweek harvest update, and this time on our rosé. To avoid any confusion, the title refers to the timing of the harvest and is not meant as a drinking suggestion.
On 16 September we completed the harvest of our red grapes for making rosé by bringing in some Cabernet Sauvignon. It's the last of our holy trinity for making the pink stuff - the first two being Merlot and Cabernet Franc - and below is a photo album and diary.
Photo album
Photo journal in News
Old vines and Les Trois Hectares harvest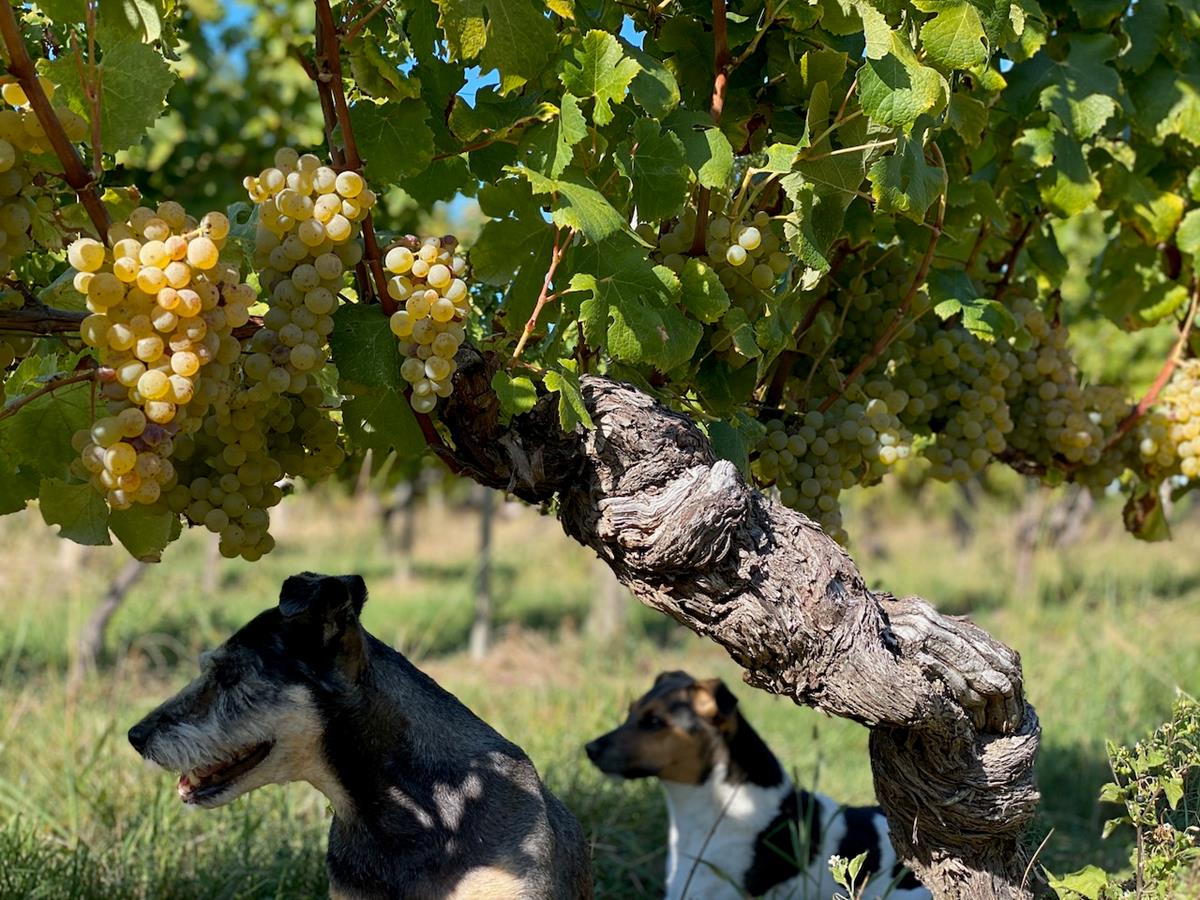 Here's the photo diary, and album, of our harvest of the old Sémillon vines in Les Trois Hectares, accompanied by the usual smattering of domestic animals and the occasional family member. They really are things of beauty. (The old vines, that is.) We've added the link to the blog post on GavinQuinney.com, just to mix it up a bit.
Photo album
Photo journal in News
The 2020 red harvest at Bauduc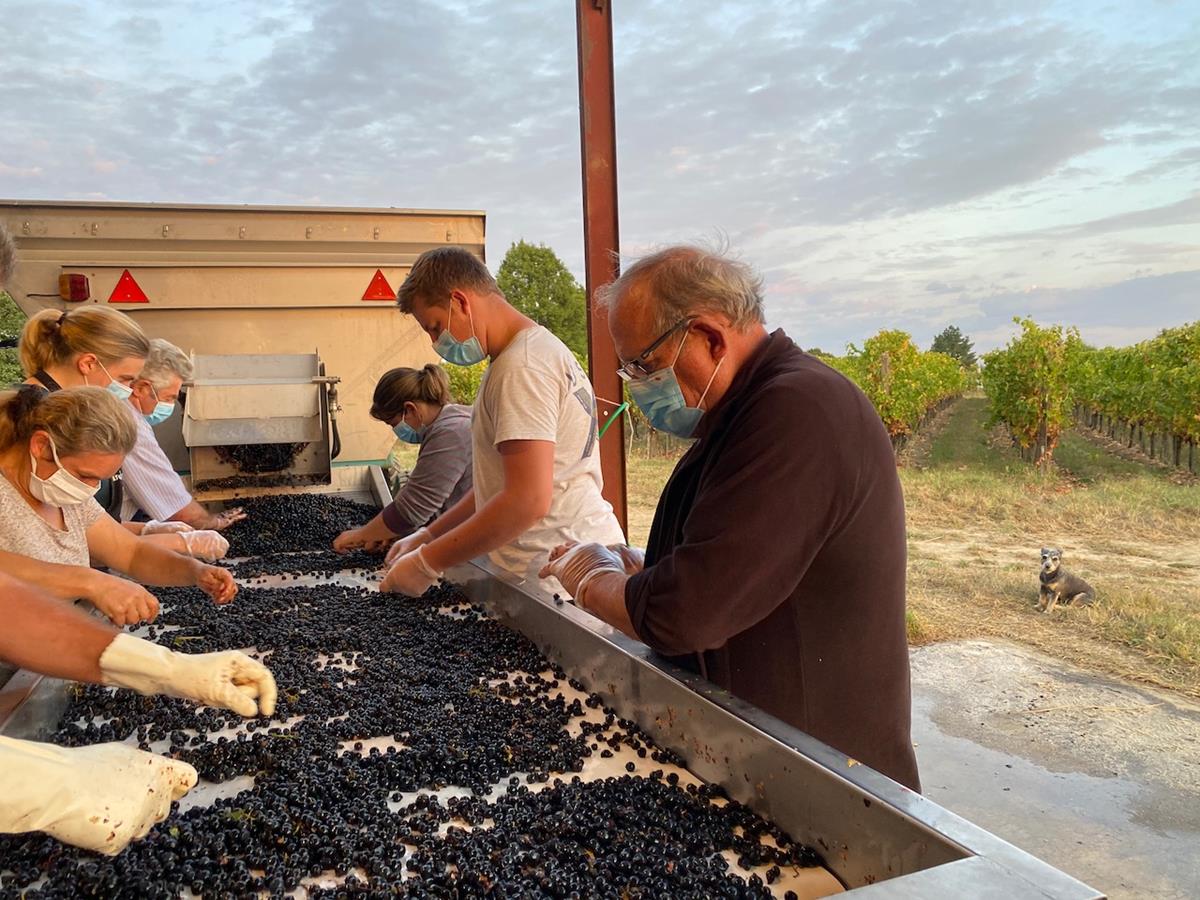 Here's this week's unmissable photo journal of what's been happening here. Having finished the reds for making rosé a couple of days before, the first parcel of Merlot destined for our red wine came in on Friday 18 September. The last block of Cabernet Sauvignon is being brought in today, thanks in no small part to the grim weather forecast for tomorrow, 1 October, and the next few days.