Posted by Gavin Quinney on 31st Mar 2022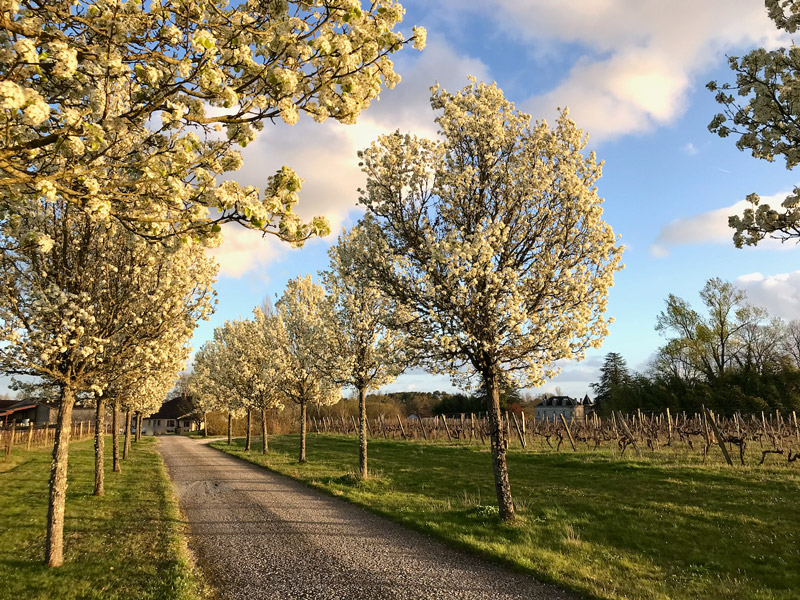 There are far more important things happening in the world, of course, but what a mad month it has been at Château Fawlty.
Our opening offer for our new vintages should have been sent out earlier this month, before we hit a major stumbling block. Not Brexit, not Covid… but IT. More on that below but suffice to say that the email offer is finally on its way this evening. The website is in full working order with a foxy new checkout process.
At the same time, we've been coordinating the bookings for our much-loved but under-used farmhouse this summer. We haven't let it out since mid-August 2020 and now we're putting in a new swimming pool with a new paved area around it. There are a couple of summer holiday weeks available and, later, some slots during the harvest (to help pay for it all). Links below.
With the winter pruning finished and the start of the growing season all but upon us, we can happily get back to worrying about the weather very soon. Oh, is that a spring frost coming this Sunday at the beginning of bud-break?
Onwards and upwards.
All the best,
Gavin & Angela Quinney
---
Opening offers in Q1 – just about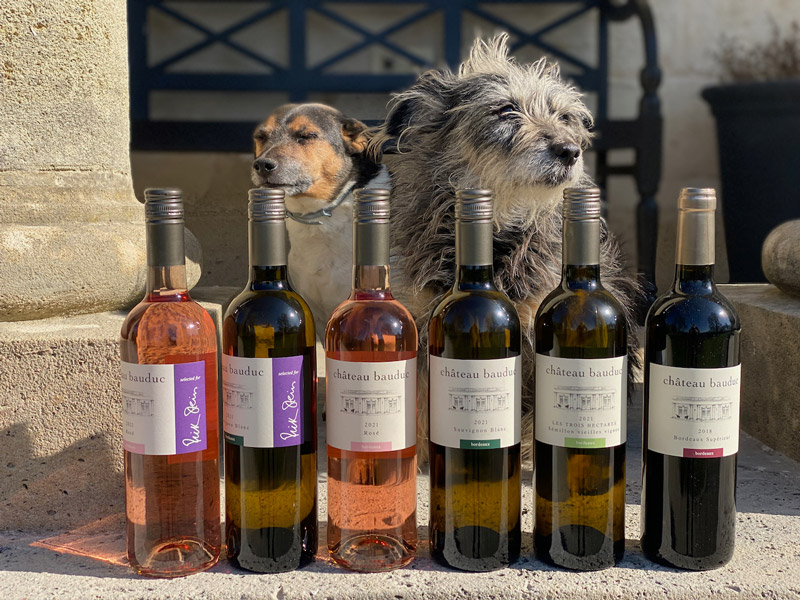 The opening offer for our new vintages will be sent out this evening – honest. We send out the annual offer in the first quarter of every year, soon after bottling, and on this occasion we thought it would be relatively hassle free. Two years ago there was the start of lockdown, when we thought we might have to follow The Wine Society and be forced to stop deliveries. Back then we imagined we might not even have the team to help us tend the vines.
Last year saw the beginning of Brexit proper in January. We actually managed an earlier bottling of whites and rosé before Christmas – 2020 was an early harvest, which allowed us to do that – and then one of our lorries was the last to get across the Channel from England before freight traffic was stopped due to Covid restrictions in France. That seems ages ago now. The offer went out last February as a result, so not surprisingly customers have adjusted their clocks to an earlier schedule for ordering.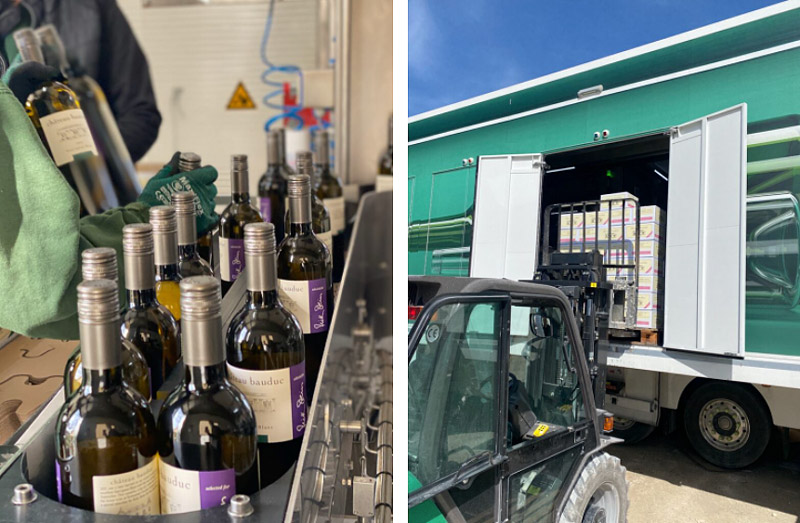 As for Q1 2022 and the bottling of the 2021s, the logistics have been harder – dry goods are in short supply with longer lead times, and prices are rocketing – but we made it through for not one but three bottlings in January, February and March. One and a half lorry loads of wine made it over to London, so we said a month ago that our Mad March offer would soon be out.
We then realised we had a little issue over our website. Our fully e-commerced site has stood us in pretty good stead over recent years, including a timely upgrade in 2019 before Covid struck and online sales went a little bonkers.
On this occasion, it is simply that we've had to upgrade the checkout process on our website to incorporate strong customer authentication (SCA) as required by law. (We've never ever had any fraud issues with payments on bauduc.com, fortunately, but rules are rules.)
We, and our website people, thought this would be a straightforward adjustment but it has taken weeks to update our bespoke programming for everything to work correctly (Bauduc loyalty codes, delivery instructions and all that). We've finally got there. However, although the site works fine now there's no doubt that some customers have had trouble with the checkout in the last couple of weeks, so huge apologies for that, and thanks to everyone who let us know that they were having problems ordering.
At least the wines for the UK market have now had a little rest at London City Bond. And we've just about made it by the end of Q1.
The Bauduc Farmhouse availability
More from the 'we'll keep you posted' department. With travel, test and tracking restrictions finally removed on all sides, touch wood, we've opened up our lovely Farmhouse for letting by the week from June to October inclusive. For any enquiries, it's best not to reply to this email but to email us at team@bauduc.com with the word 'farmhouse' included in the subject line.
As well as showing prices and availability, there are our new terms regarding cancellations and refunds, just in case. Our firm intention is to keep renting out the Farmhouse privately. We have no plans to use Airbnb or booking dot com, or to put the house on with a rental agency, so we can't be too lax with our cancellation/refund policy.
The farmhouse is in the heart of the vineyard at Château Bauduc. Superbly situated for touring the Bordeaux region, and just 40 minutes from the airport, Saint-Emilion and the fabulous city of Bordeaux, this 18th century stone house sleeps eight people comfortably. It's also great for doing very little.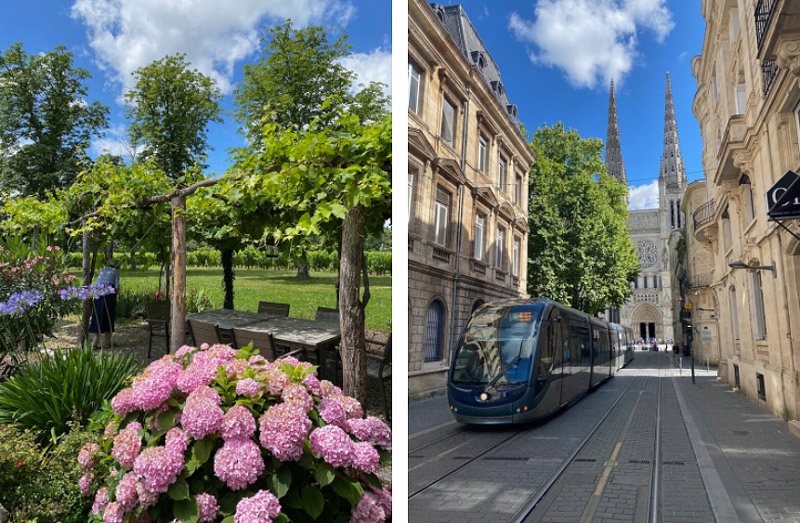 There is a lovely south facing garden, a delightful outdoor eating area under a vine-covered trellis, and guests have the exclusive use of their own heated swimming pool. We've decorated and fully equipped the house to make this a really comfortable base for a family holiday or for small groups who wish to relax and enjoy life, and the local food shops are second to none. Créon is now a mecca of excellent food stores and obviously we'll point you in the right direction.
The house, which can be rented by the week from April (normally) to October, overlooks the vineyards and backs onto the farm buildings and cellars where the wine is made and aged.
Please note that during September we start the harvest for the white grapes early in the morning, which may be exciting for some of us but the sound of tractors ferrying grapes about at sparrow's fart is not for everyone.
Photo albums
At the foot of each wine's page on the website you can see a photo album 'Pics at the Chateau', to give you a flavour of the process.
You can see all our photos in one place here:
To see how the 2021 vintage went, view our riveting photo journals here:
2021 white harvest at Bauduc – September review