Posted by Gavin Quinney on 29th Oct 2021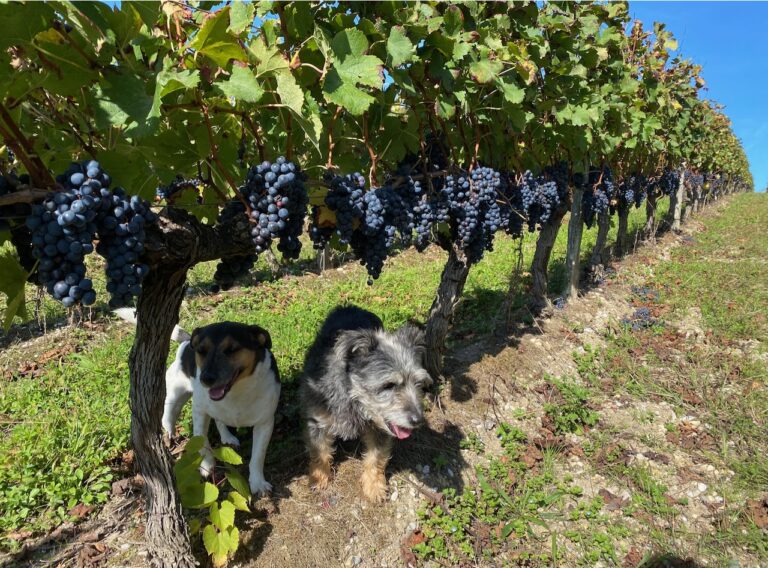 Our photo journal this month covers our 2021 red and rosé harvest. Click here if you missed the exciting white version.
First is a quick reaction to the Budget in the UK, delivered on Wednesday by the Chancellor. It's one with far reaching consequences and much higher prices for many still wines from February 2023, if the Treasury's new tax plans go ahead. Good news though for UK drinkers of sparkling wines, especially lower alcohol ones.
If you're looking for wine supplies including the current rate of duty, look no further than bauduc.com – use the temporary loyalty code Harvest21in for 10% off until 15 November.
Do leave a comment
Feel free to comment or leave a question on the harvest post here. Or there's a separate link for comments on the Budget article at the foot of the piece below.
We turned comments back on after ditching them years ago due to spam overload and we seem to have now fixed that. There's a nifty 'comment' icon to the side of the post, making it easy to do so.
All the best
Gavin & Angela Quinney
PS To view just the images in 'photo albums', click here.'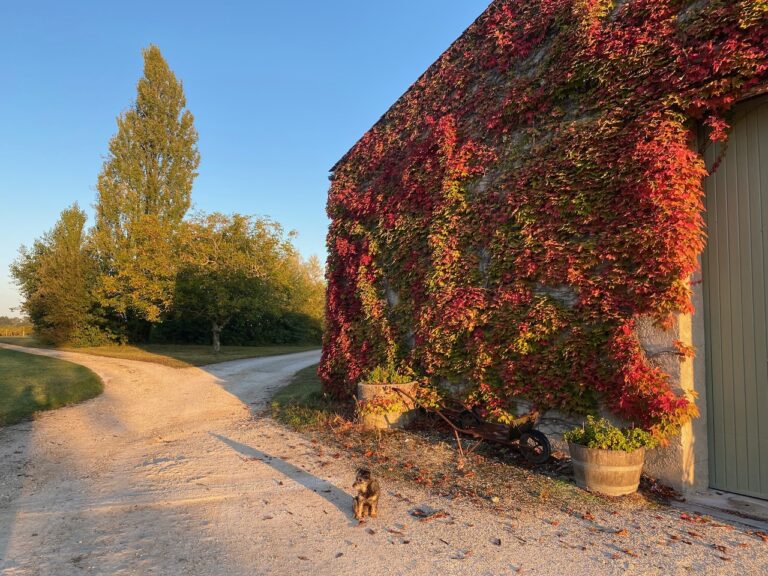 PPS We are currently in England seeing family and friends, and back on Sunday night.
---
The Budget: prices for most still wines to rise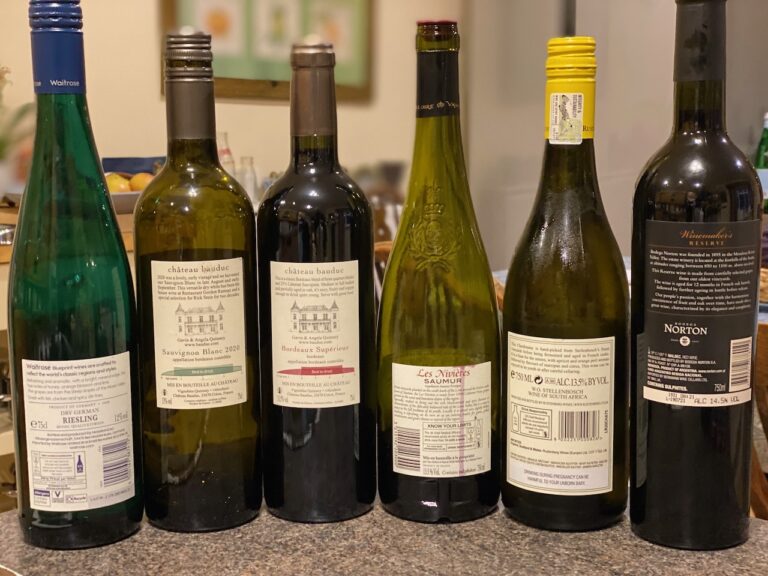 First the good news from Rishi Sunak's 'new age of optimism' Budget. The higher UK duty rate on sparkling wine will be removed and the tax rate will be the same for sparkling and still wines from February 2023. Instead, it will be based on the level of alcohol, with the current duty rate of £2.23 plus VAT applying for wines of 11.5% vol. Duty is frozen for the moment but don't be fooled by this.
While staying with family in Worcestershire, here's a snapshot (above) of what the new duty rates will look like for still wines from Feb '23 if the proposals go ahead. There are two bottles of Bauduc and four others I bought from Waitrose – in all, three whites and three reds.
The German Riesling at 12% alc/vol will cost 12p more in tax, the 13% Bauduc Sauvignon 35p more, while our Bordeaux red, the French Cabernet Franc red from Saumur, and the South African Chardonnay, a whopping 47p a bottle more (13.5%). The Argentinian Malbec at 14.5% will cost an extra 70p in duty.
Here's the list of winners and losers, speedily compiled by my friend and wine industry expert, Robert Joseph. (@RobertJoseph on Twitter.) Note that there is VAT on duty as well as the wine itself. While we are happy to see the duty rate on our Crémant go down, is saving 64p on a bottle of £25-£35 Champagne or English Sparkling wine (at 12%) going to compensate you for the cost of drinking still wines, far more regularly, at an increase of 24p to 58p a bottle (12% to 14%)?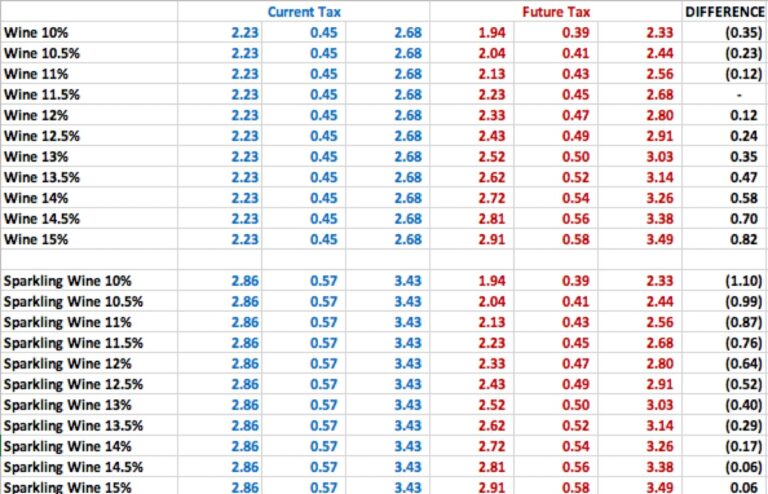 It is, though, good news for drinkers of inexpensive Prosecco, with 87p saving on a £7 wine at 11% vol. (There's still £2.56 UK duty on it, about £2.50 more than you'd pay in duty in France for Prosecco, Crémant, Cava… .)
The 'consultation' document from the Treasury can be downloaded here.
The last consultation document I saw from the Treasury on alcohol was on the amount of still wine you could bring back from the EU after Brexit, for private use. They reduced it from *unlimited* to 24 bottles. So I fear the worst, tax-wise, for the still wines people want to drink.
It'll be interesting to see the reaction of the Australians and Kiwis, after so much twaddle by the UK Government of removing EU tariffs of 6p-11p a bottle in a Free Trade Agreement. 87% of Australian wine sold to the UK in the 12 months to the end of June – a mere 360 million bottles' worth – was shipped in bulk (unpackaged), with bottling in the UK. The average export value 'Free on Board' for all their bulk wine shipped globally was the equivalent of around 54p a bottle. The last figure I've seen for the UK export value was 44p a bottle, for 2018. (Source: Wine Australia.) An Aussie red at 13.5% will see close to 47p more in UK duty if these proposals go ahead – around the same value as the wine itself, and that's just the increase. (The duty will be £3.14 inc VAT on the duty for a 13.5% wine, or £3.03 for 13%.)
And who's going to police all this? The grand total of six wine inspectors in the UK, according to one leading wine merchant. At 1,750 million bottles a year in UK consumption, that's around 300 million bottles each to monitor. They're going to be busy.
The Bauduc red and rosé harvest 2021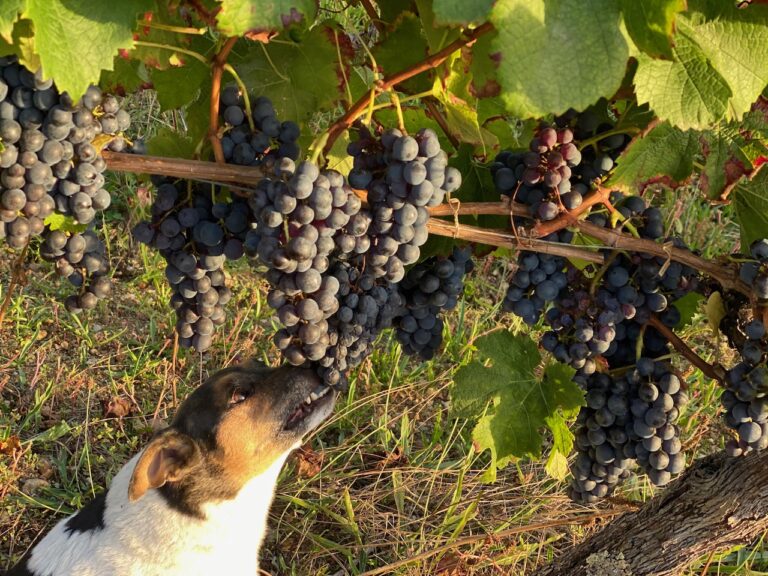 Time to sniff out what happened with our red harvest.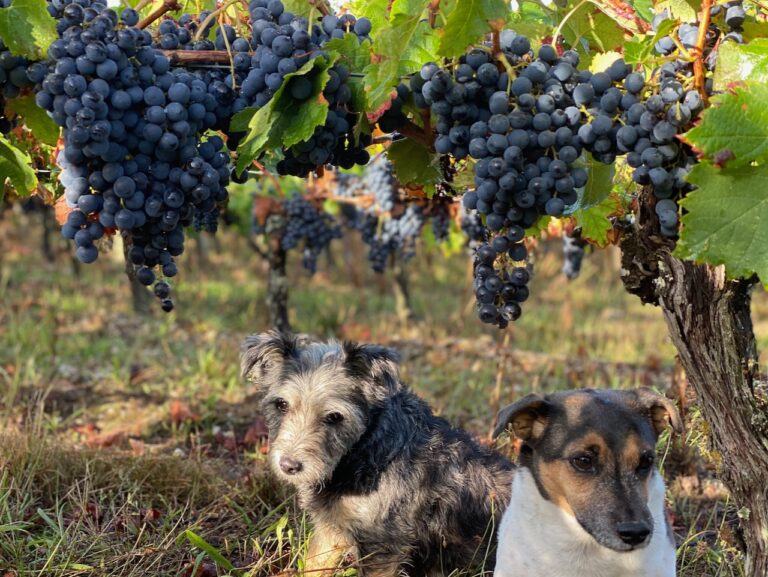 We had to be patient this year, and it was a late harvest.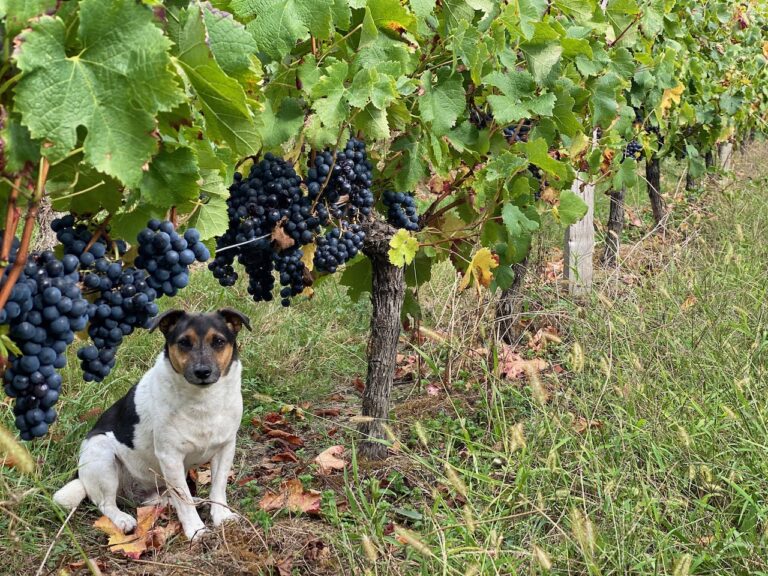 This was the Merlot just in front of the Château, the day before the start of the rosé harvest.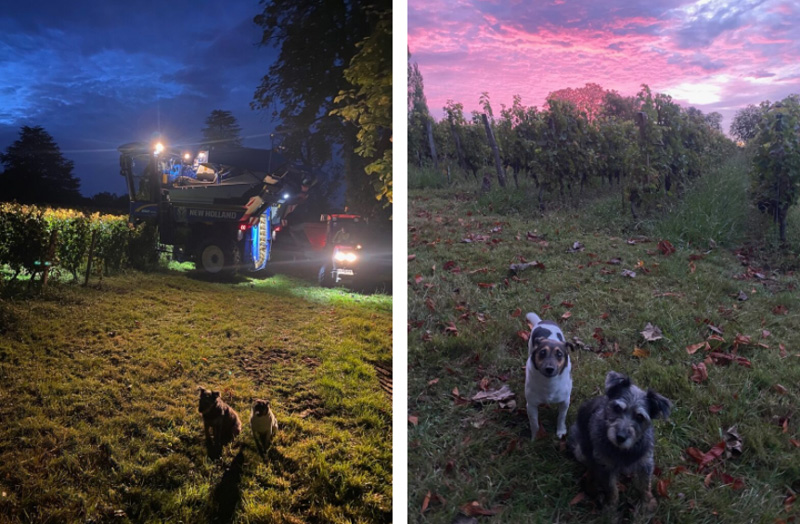 For a few years now, we've put this Merlot into our Rosé, rather than the red, and the start of our Rosé harvest is often kicked off with a rosé dawn.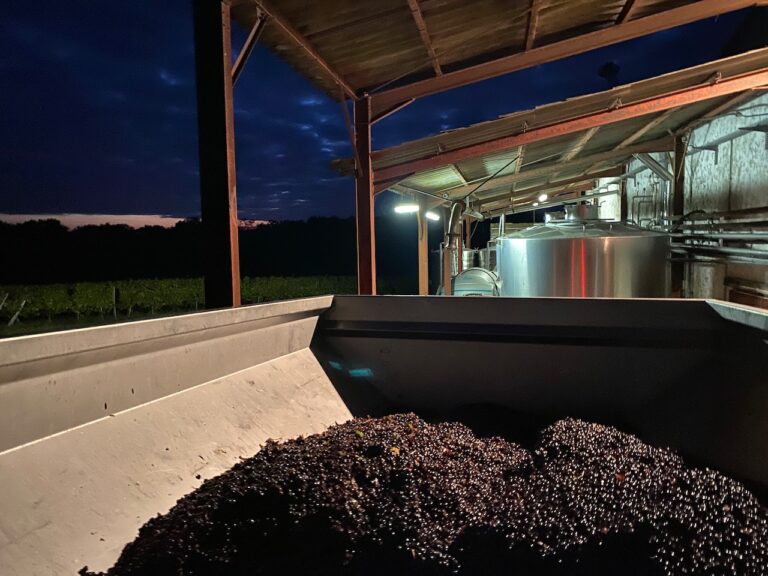 We ferry the grapes to the winery swiftly.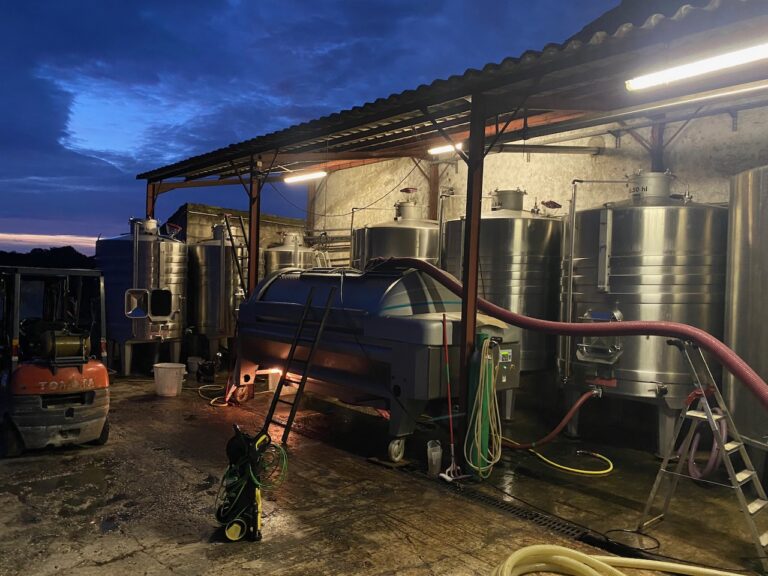 And they go straight into the press.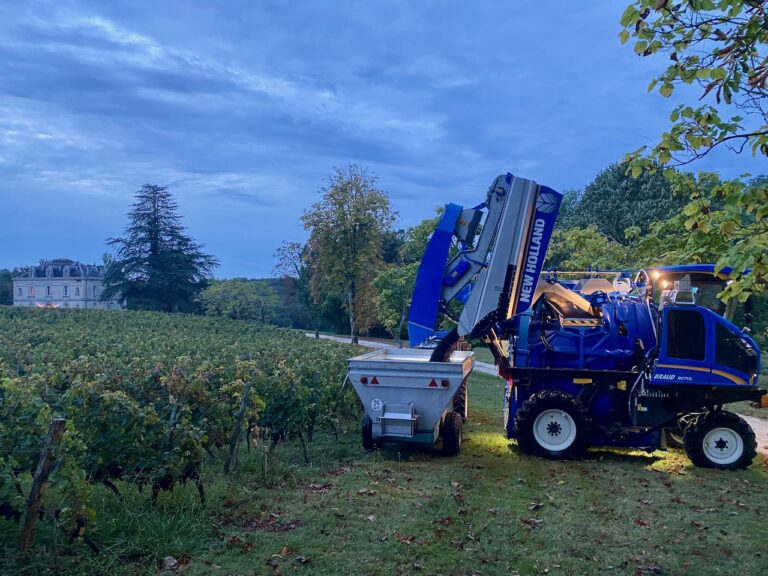 Most of this block is harvested before dawn, and the grapes are nice and cold.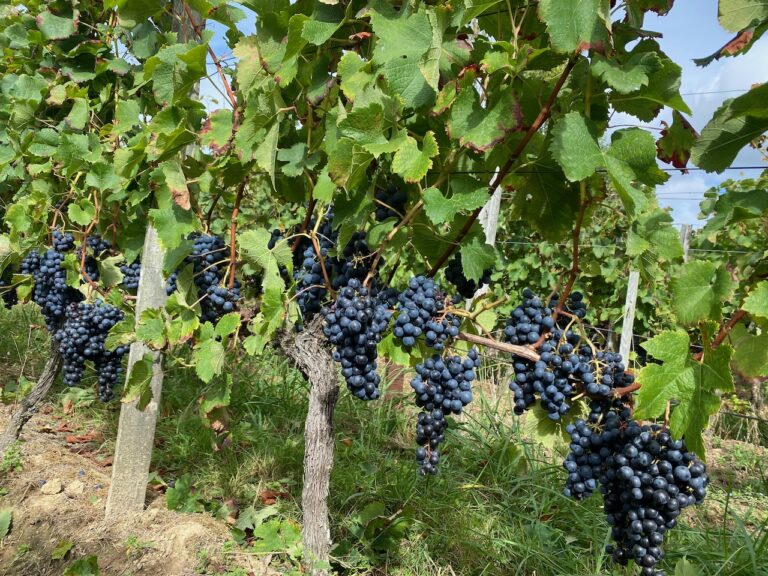 We've shown before that the machine is pretty efficient. Here's the before pic in this block of Merlot.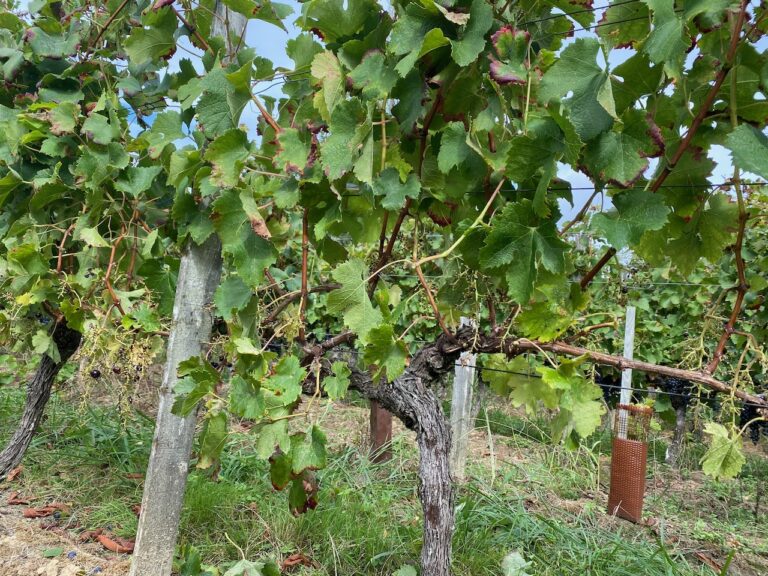 And here's the after one.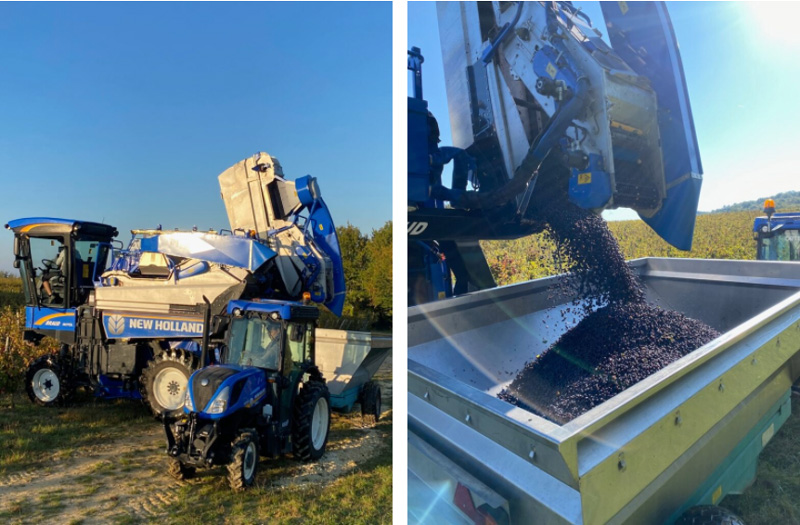 Once the Rosé harvest begins – sandwiched between the whites and the reds for reds – there's a lot to bring in.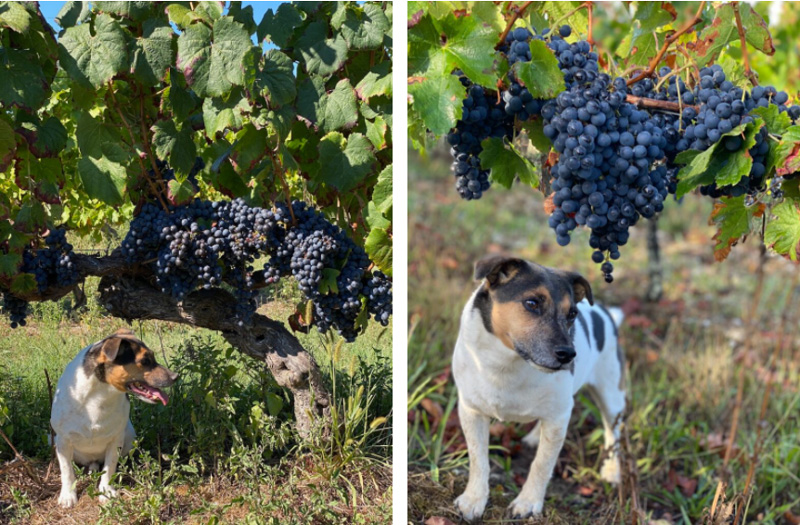 We only have a few old Malbec vines, left. Merlot on the right, and that's the first constituent of our Rosé.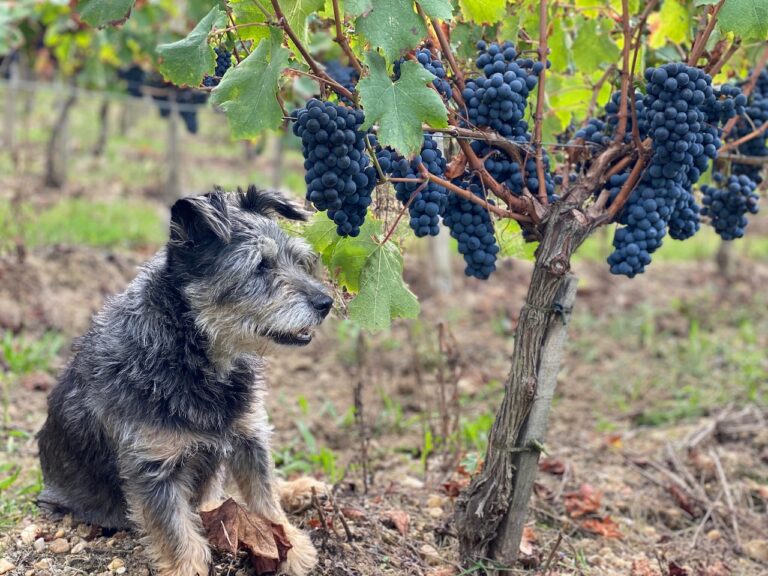 After the Merlot comes the Cabernet Franc, above. This adds vigour, crunch and acidity.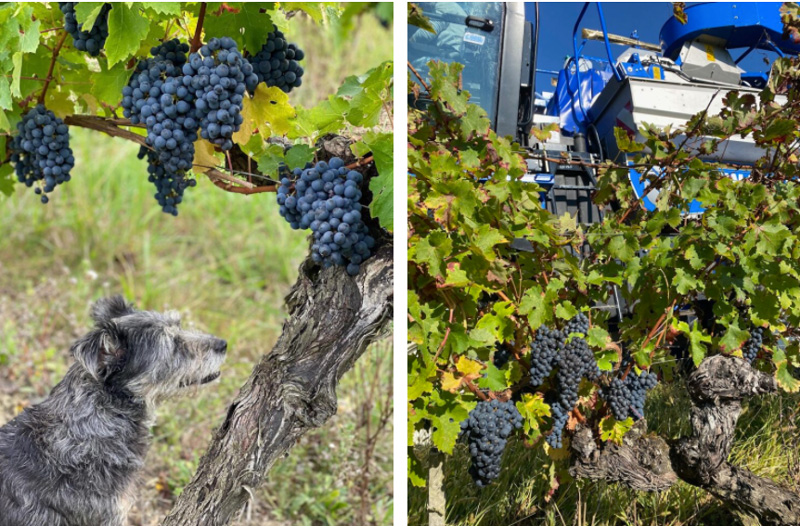 The third part is Cabernet Sauvignon. Again, acidity, flavour and a certain steeliness. Or something.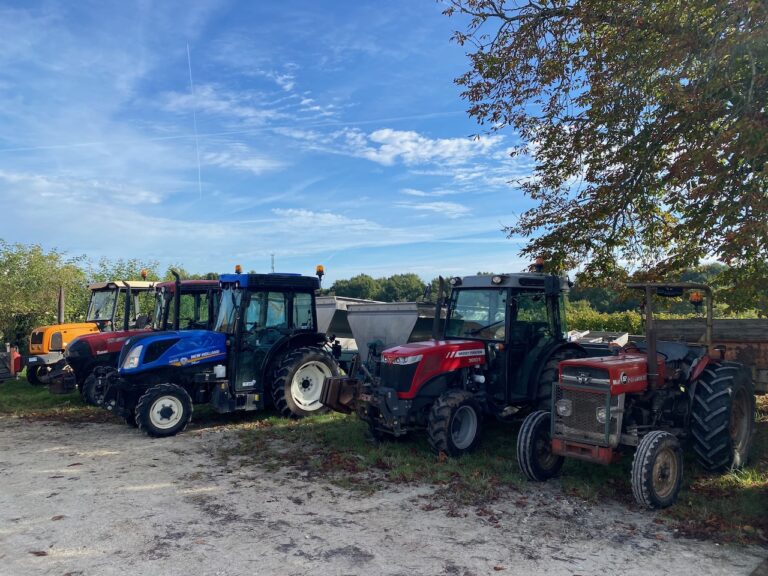 With Rosé, we're working quickly to bring in and press the different varieties - Merlot, Cabernet Franc and Cabernet Sauvignon.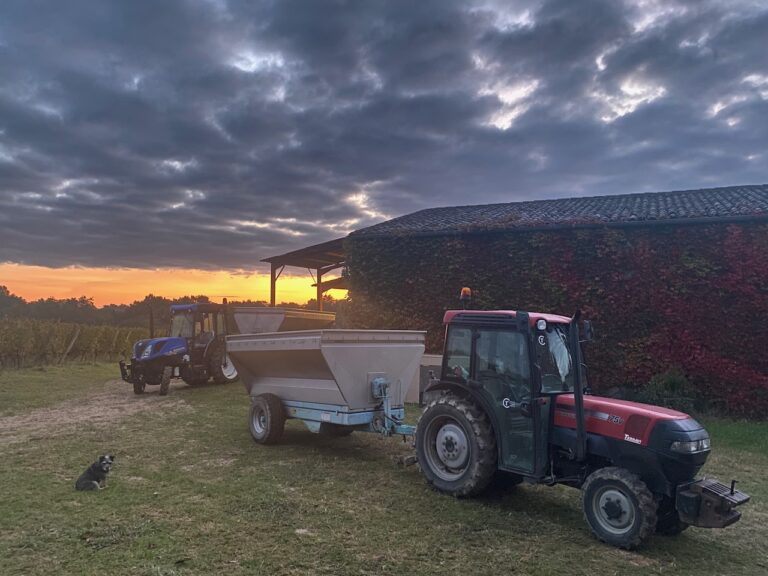 A fairly consistent stream of tractors and trailers.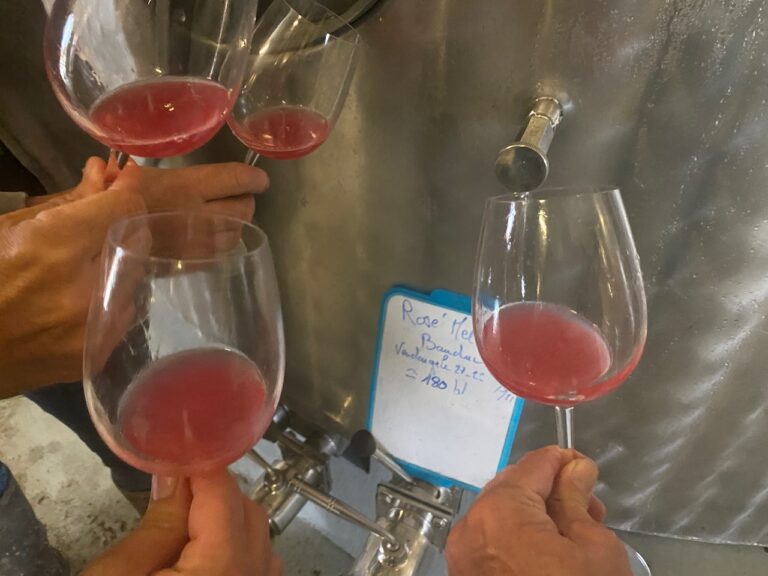 For a fairly pale rosé from such dark grapes, we have to get the juice off quickly.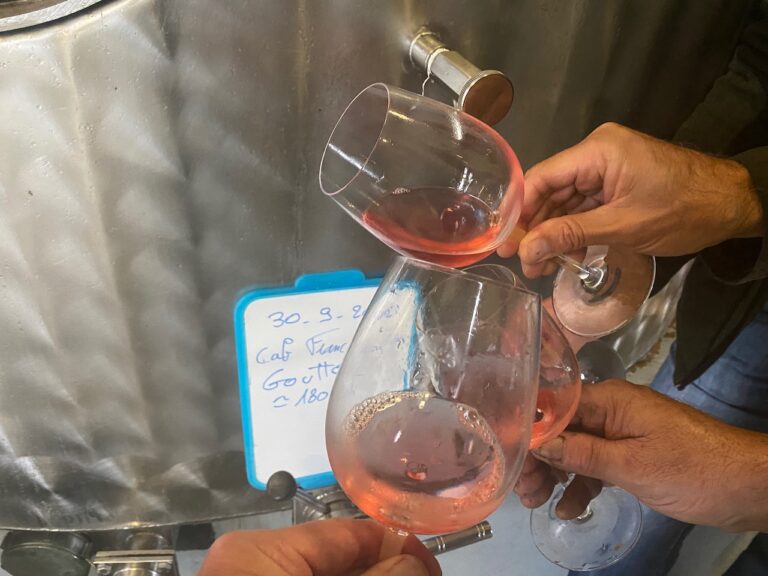 Rosé juice from Cabernet Franc.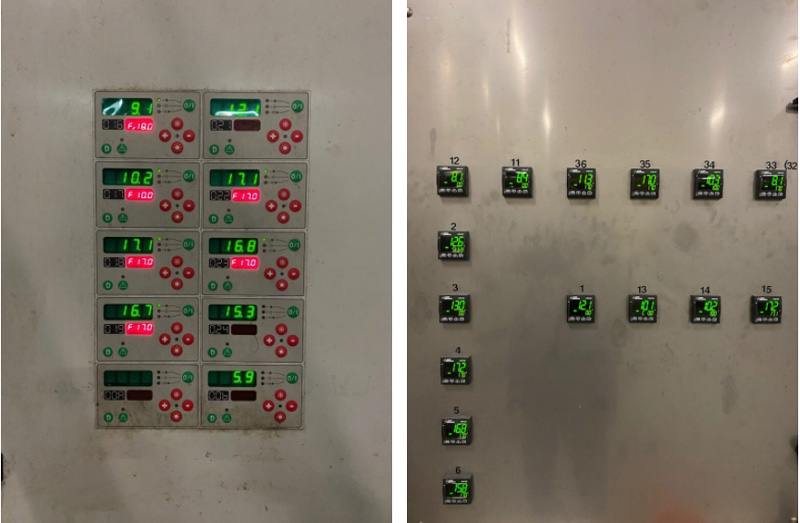 Temperature controlled fermentation is key. Rosé juice, like white, is cool fermented.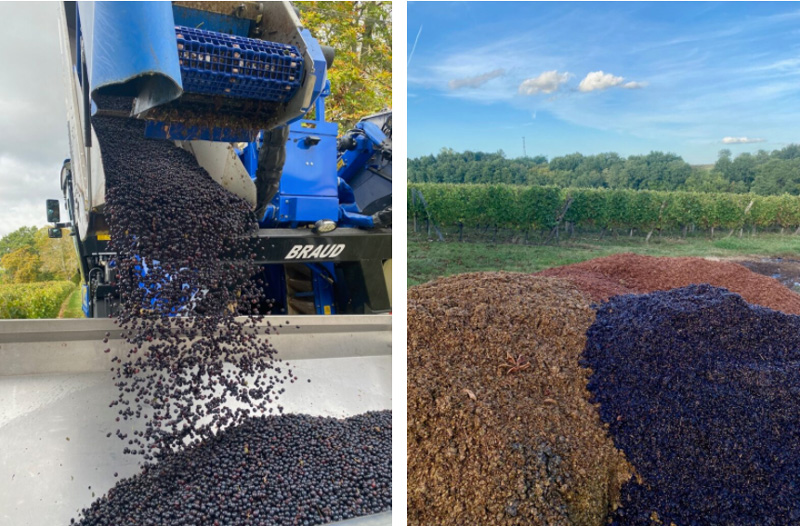 And we end up with a lot of pressed skins.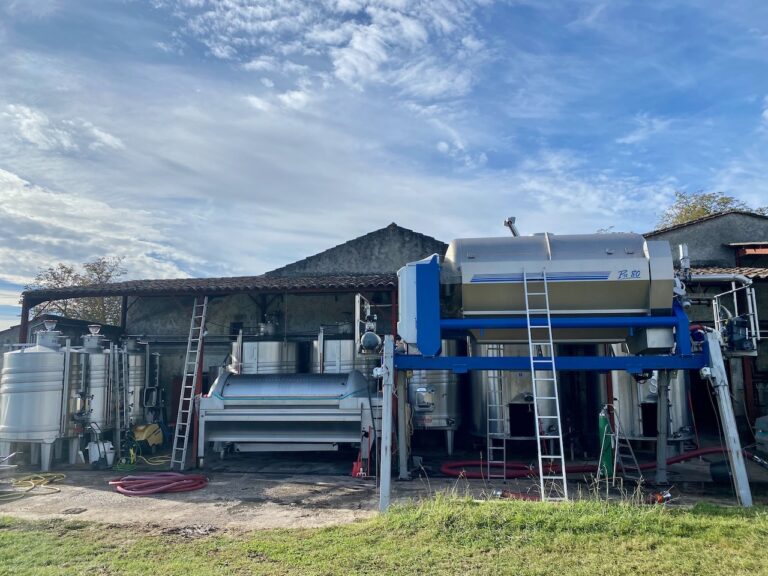 We made so much rosé this year we had to hire another press.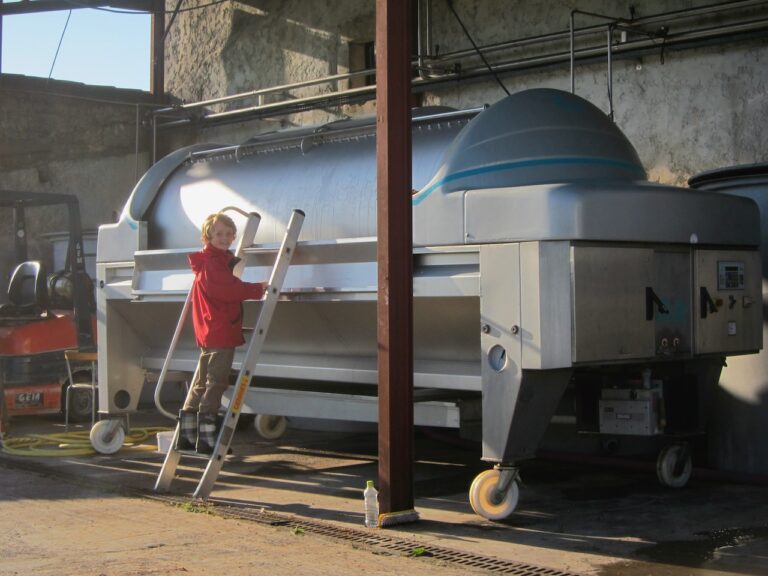 In our September missive, we looked back at the harvest 10 years ago. Here was Tom in 2011. The press hasn't changed.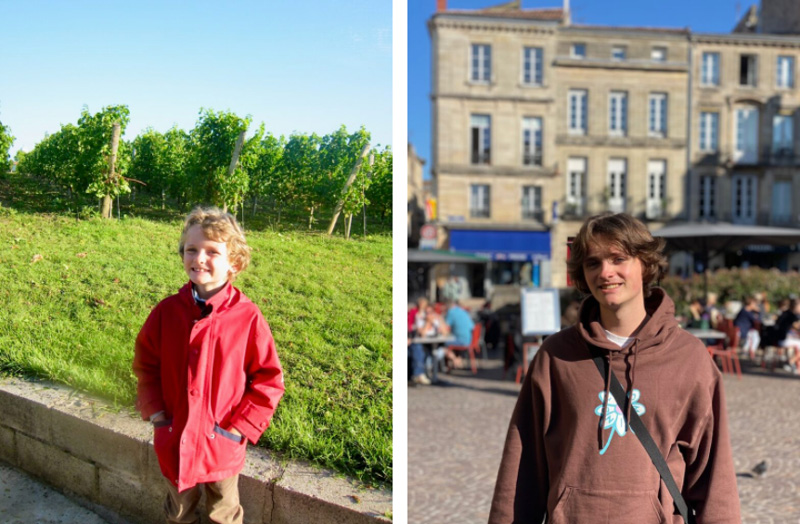 But Tom has. 11th October 2021 was his 18th birthday.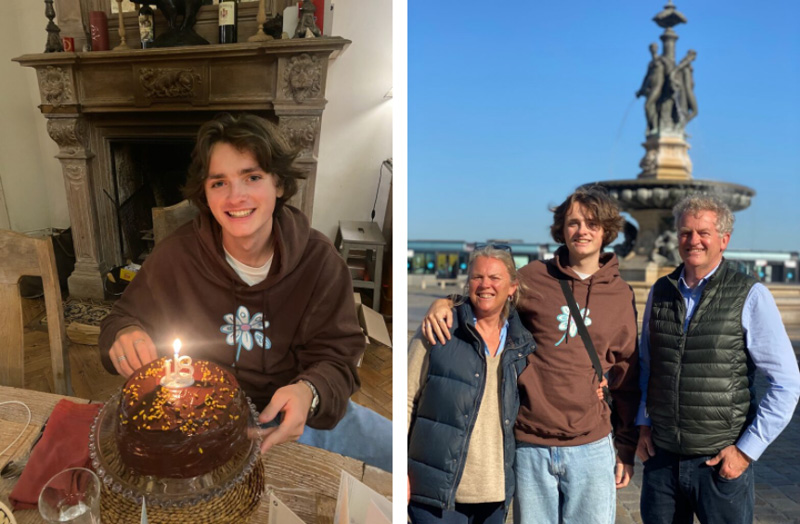 We took him into Bordeaux for an al fresco lunch and to buy his birthday present. (Well, to check he liked one of the watches we'd pre-selected at the shop. Thankfully, he did.)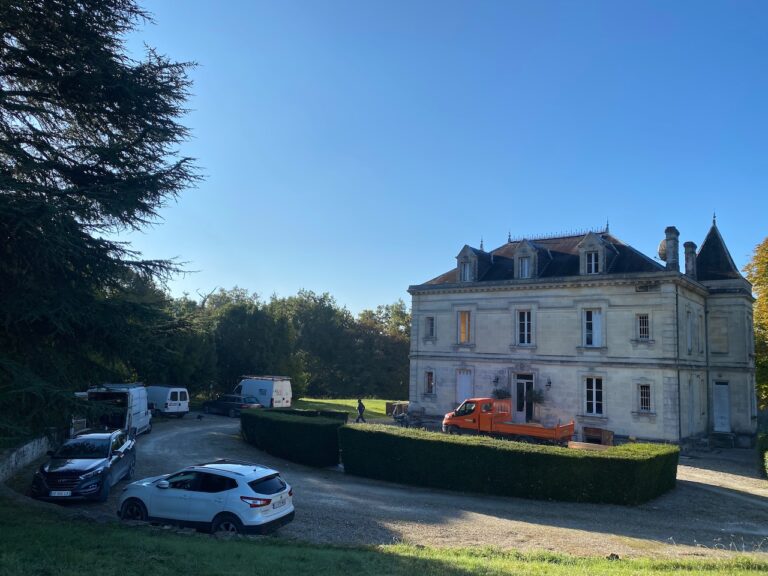 The first few weeks of October saw some lovely weather, though we were a little tied up. At the château, the builders and plumbers were ever present, and did a terrific job. The bathrooms now all work, nearly, and the wine cellar ceiling under the kitchen and dining room is no longer at risk of caving in.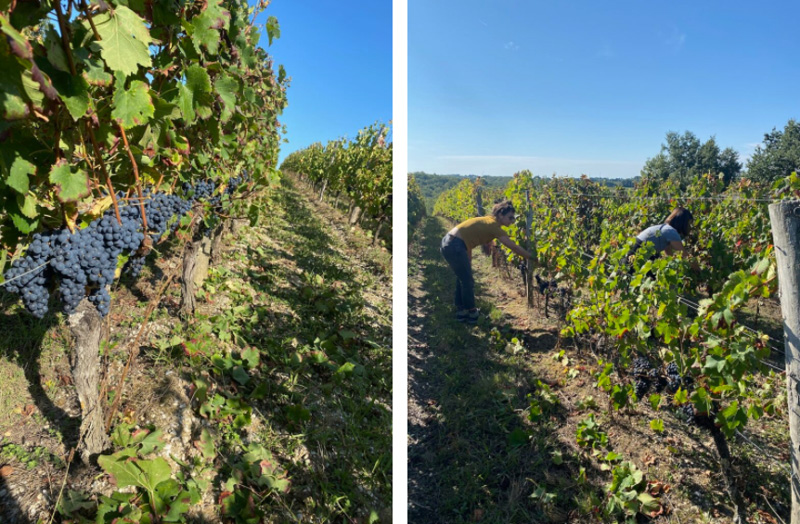 Back to the reds and the late sunshine was most welcome. Here we pulled the leaves away from around the fruit zone to reduce any risk of rot.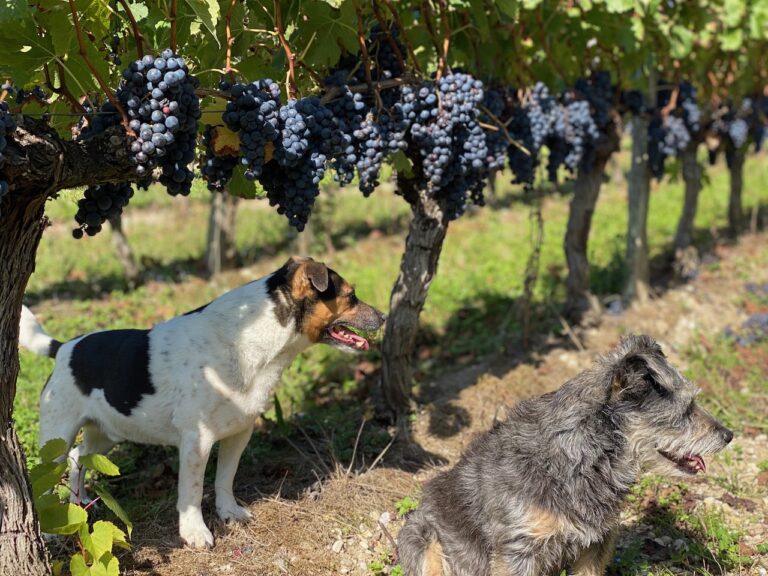 We harvested our reds in mid-October. That's quite late for Merlot.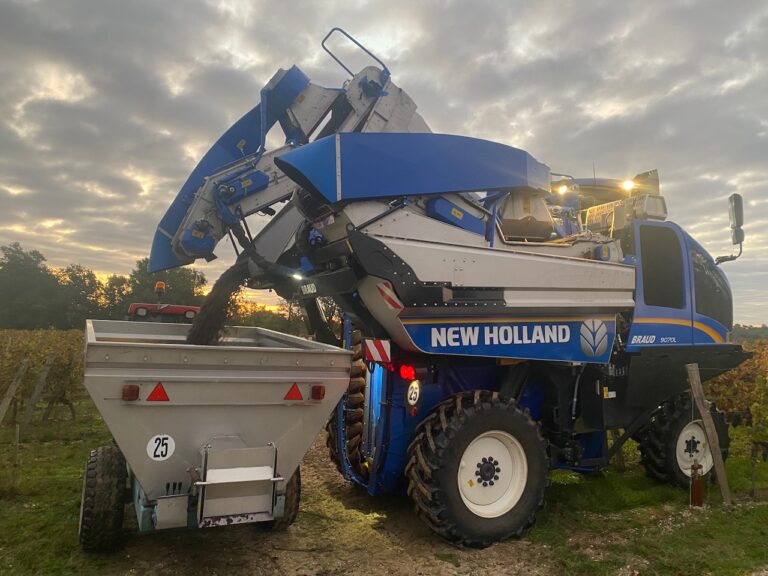 We have though made much less red than rosé in 2021.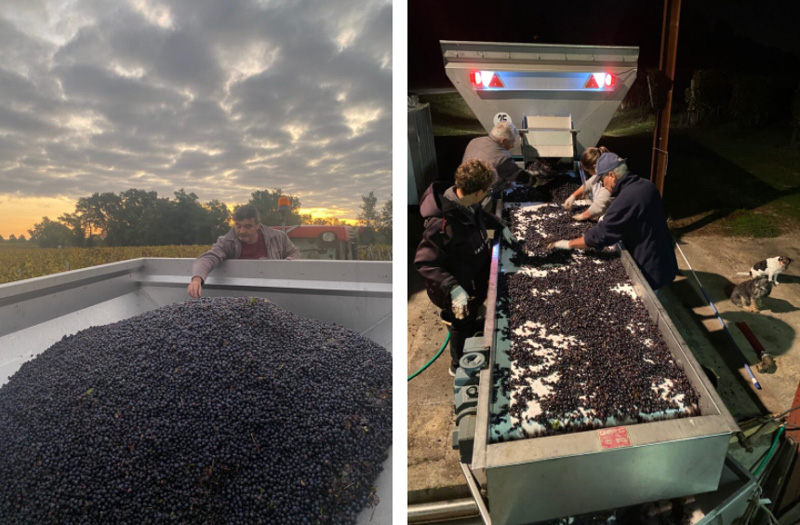 We're pleased with the quality, especially after a growing season that one could describe as 'challenging'. We will report back as the wines take shape.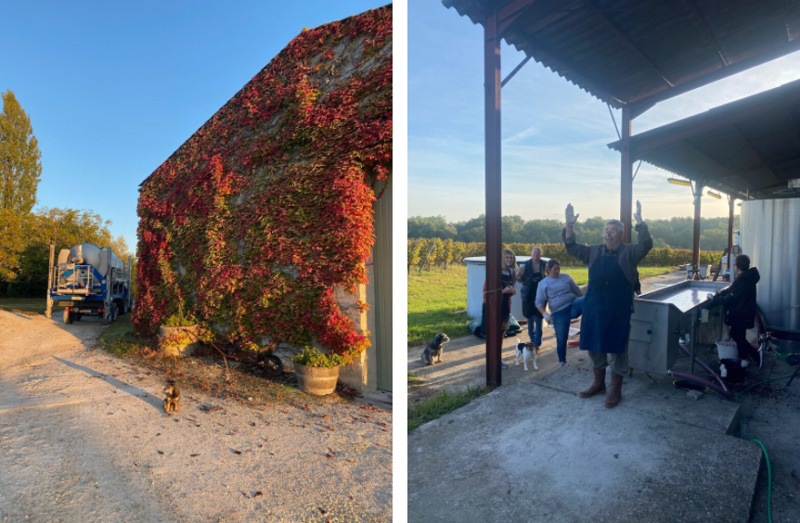 For the reds, we no longer needed the extra press. On the right is Michel demonstrating the sophisticated communication system for directing the tractor driver when backing up the trailer of grapes to the sorting table.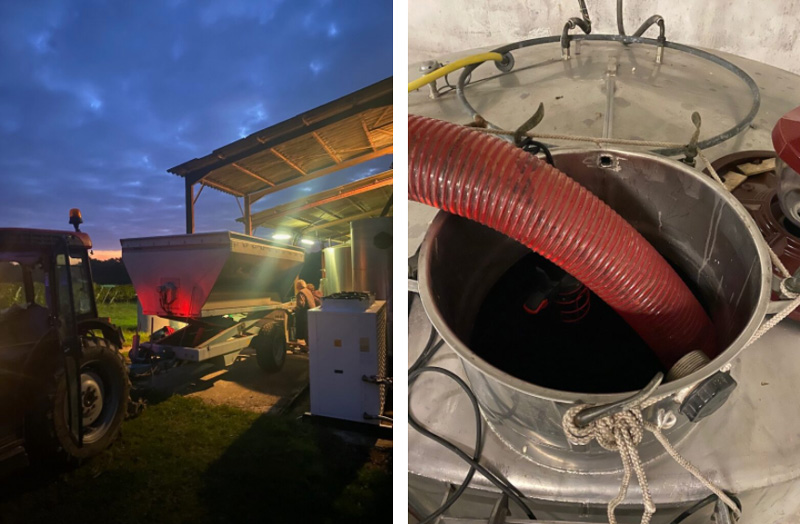 The press is used upfront for the whites and rosé, but for reds the whole lot - skins, pips and all - go straight into the fermentation tanks.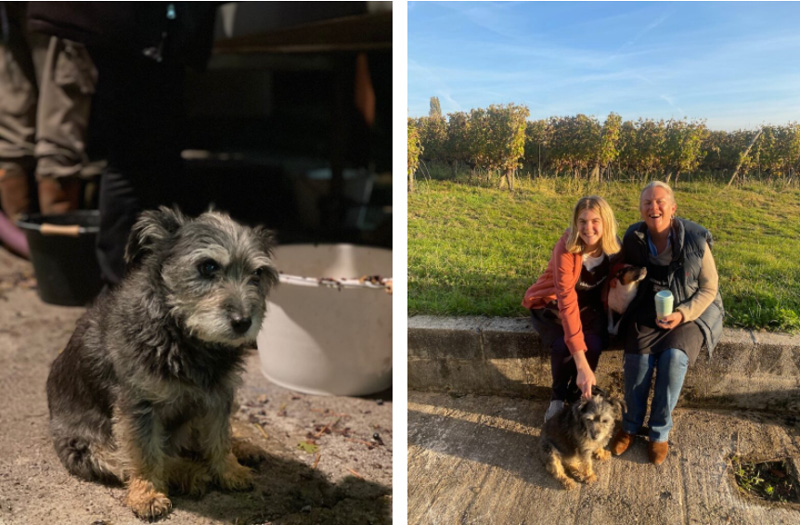 Margaux is always an early riser. Probably more so than some others.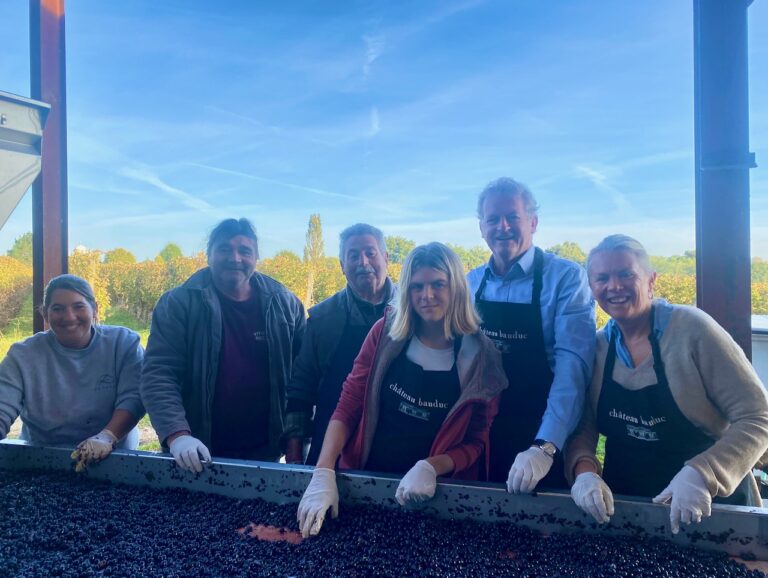 On the sorting table. Sandra, Daniel, Michel, Sophie, GQ and Angela.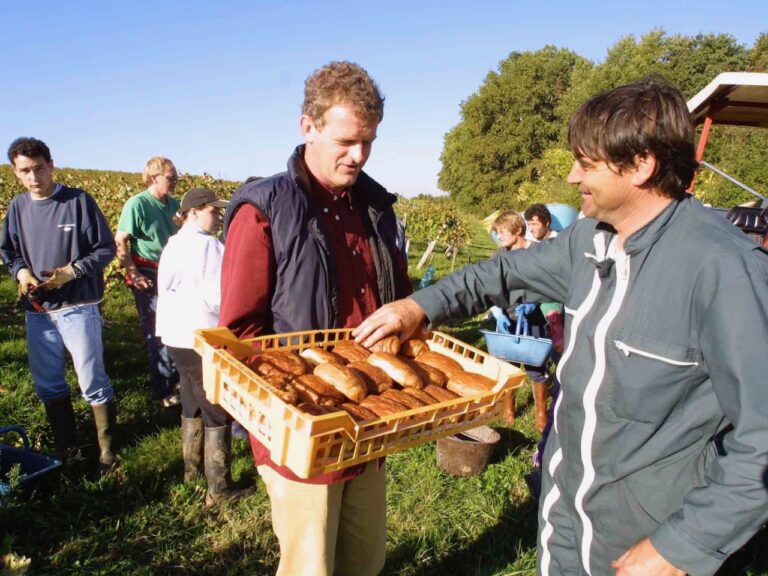 Last month we showed a flashback to the 2001 harvest.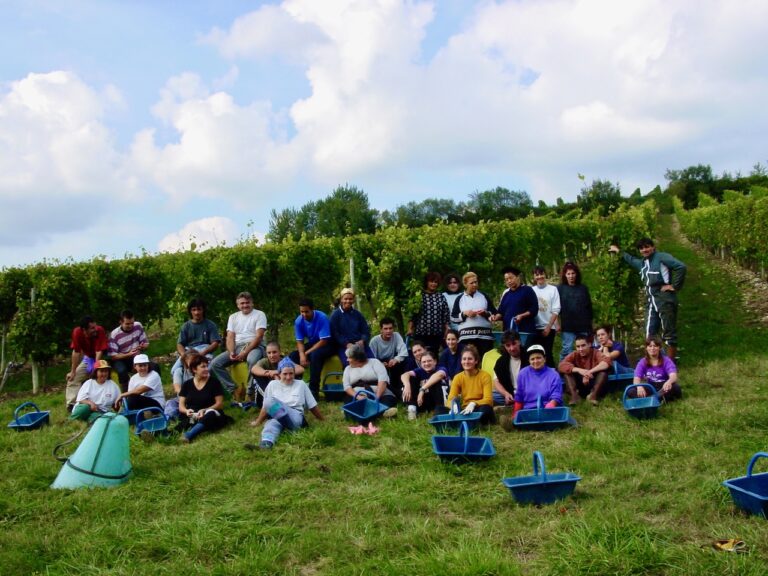 The 2001 harvest team.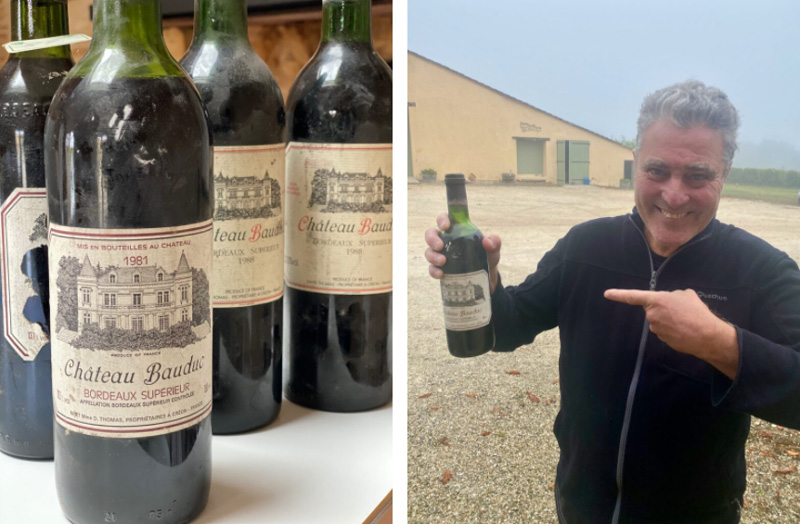 Our neighbour Stéphane went one better. Stéphane Defraine owns and runs Château de Fontenile nearby but in the eighties and nineties he was the resident manager and winemaker at Bauduc, just before our time. His first vintage was 1981, and he was kind enough to bring round a bottle that his father had found in his cellar. We've not opened it, as it's pretty unique.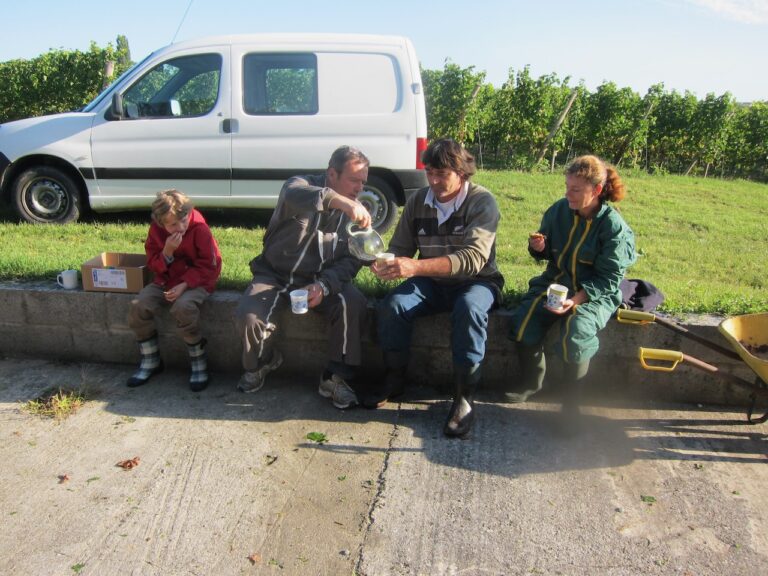 Fast forward 30 years to 2011 and here's Guy our harvest machine man with Daniel, Nelly and Tom.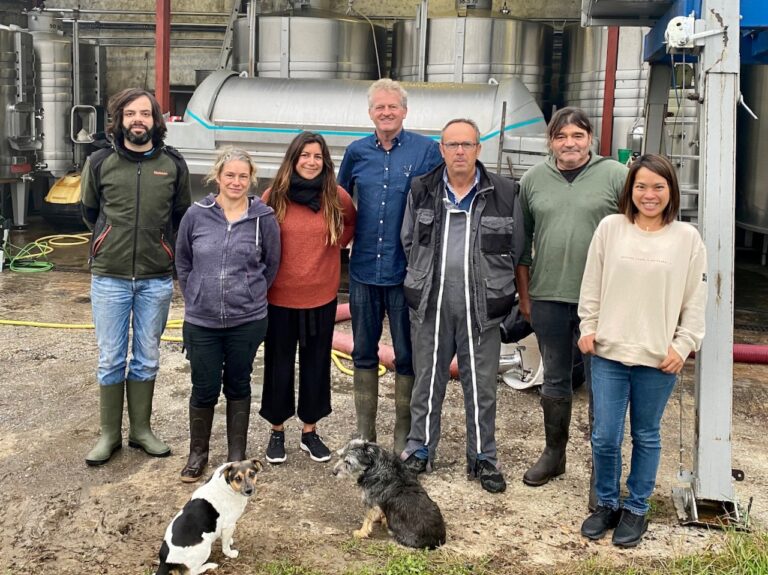 Here's Guy once more, in 2021, with Daniel and Nelly, plus our harvest helpers Bruno, left, Sophie, between the dogs, and Winnie, right.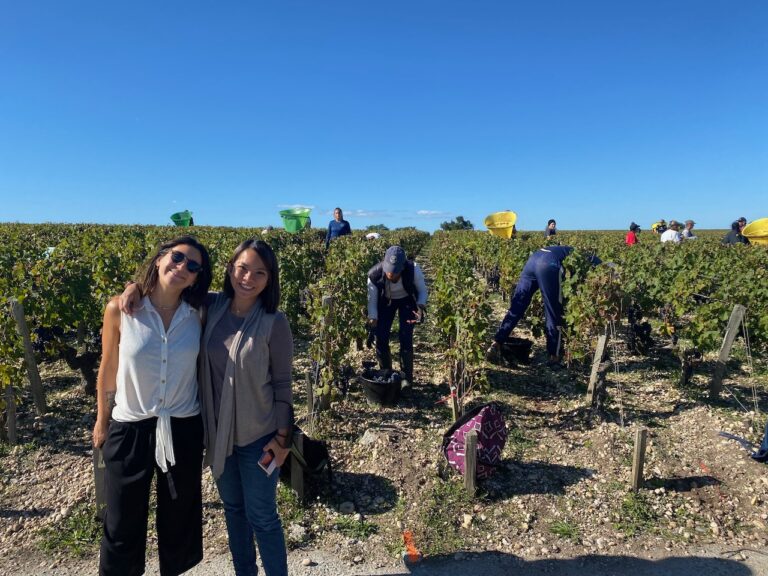 We had a few gaps where we could drive off and see the Bordeaux harvest in action. Here, for example, at Château Lafite in Pauillac.
Sophie checking up on the Cabernet Sauvignon.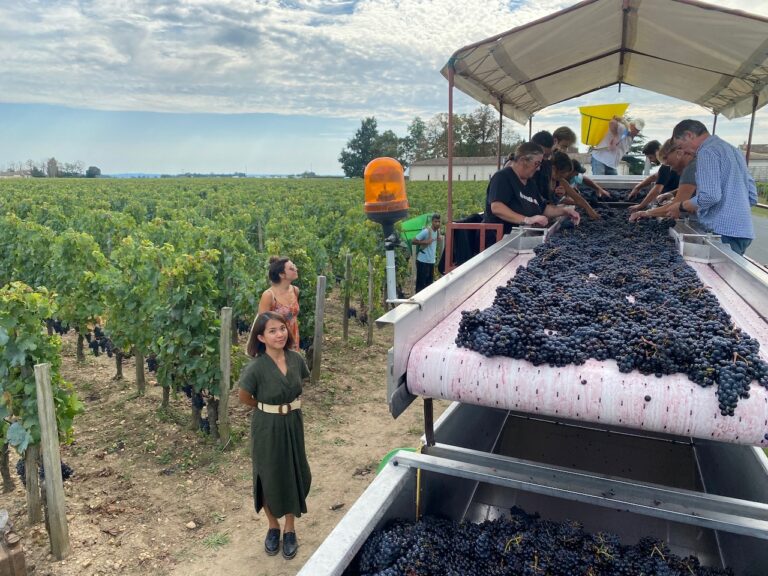 Closer to home for us, watching the Merlot come in at Vieux Château Certan in Pomerol. More of the harvest elsewhere in Bordeaux anon.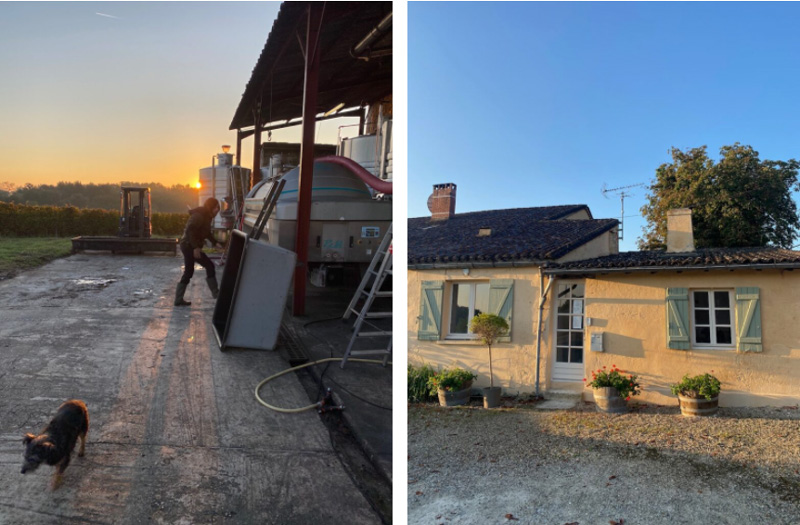 Poor Bruno was left to work all hours. On the right, the tasting room where we play around with the blends of the different tanks.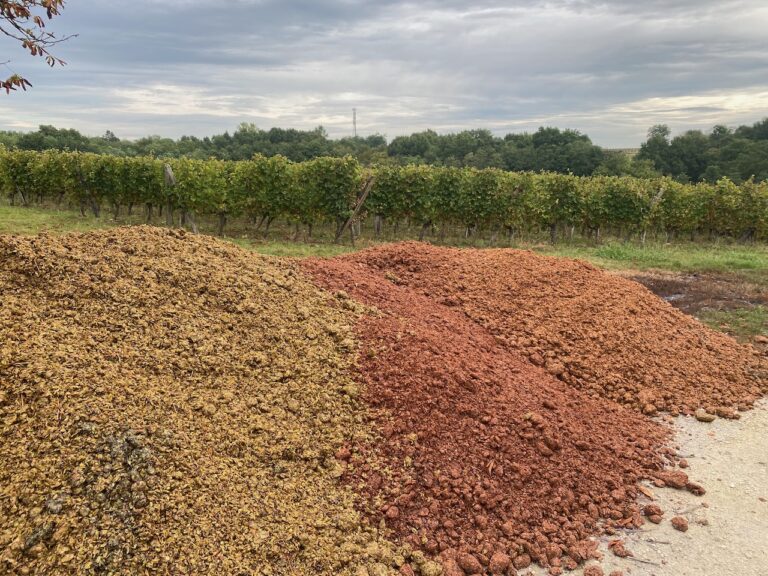 I almost forgot. We had a few questions last month about what happens to the grape-skins.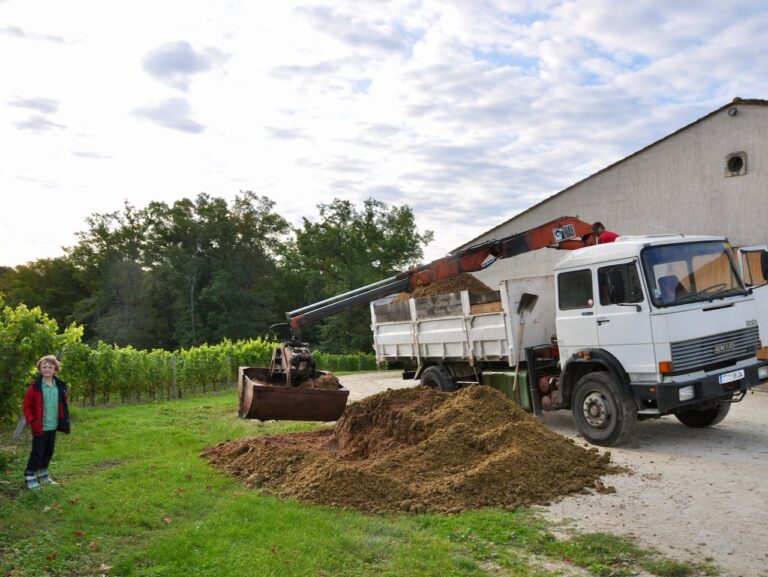 Just like here in 2011 with Tom, a lorry comes and takes them all away to a local distillery. A big distillery at that but nothing grand, I'm afraid: industrial alcohol, like cleaning fluid.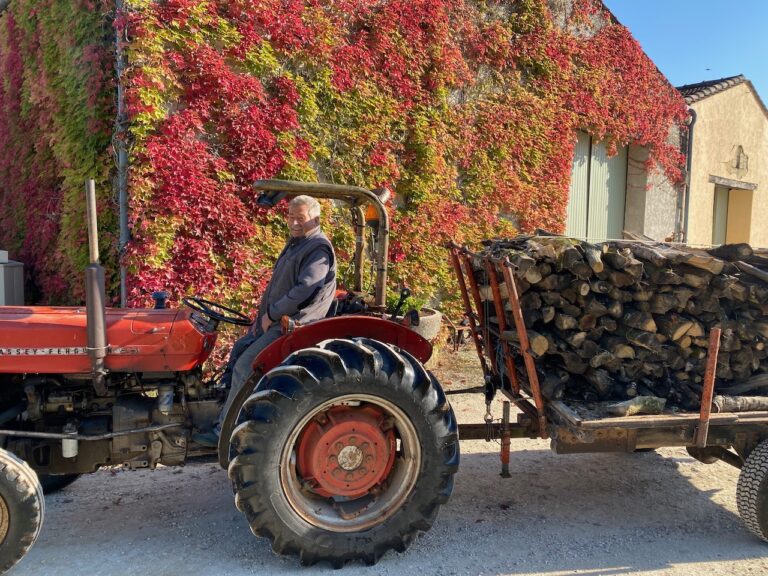 An autumnal scene to end with: Michel, who has helped us with every vintage despite now being in his late 80s, fetching the logs for winter.