Posted by Gavin Quinney on 28th Feb 2017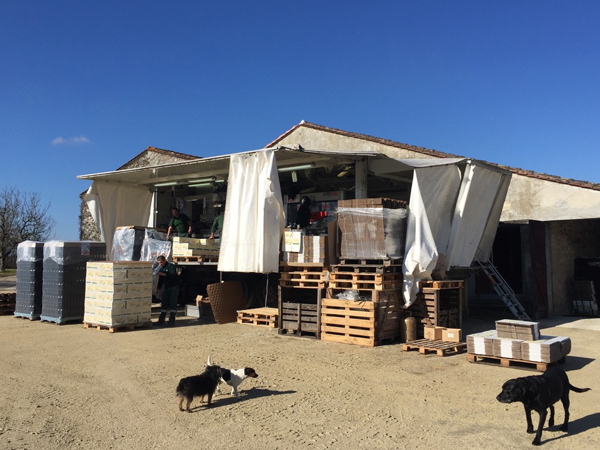 We're delighted and a little relieved that the bottling of our 2016 whites and rosé seemed to pass by without a hitch and that the wines are now live on our website for UK delivery at an introductory price.
All the best
Gavin & Angela
Budget for our 2016 wines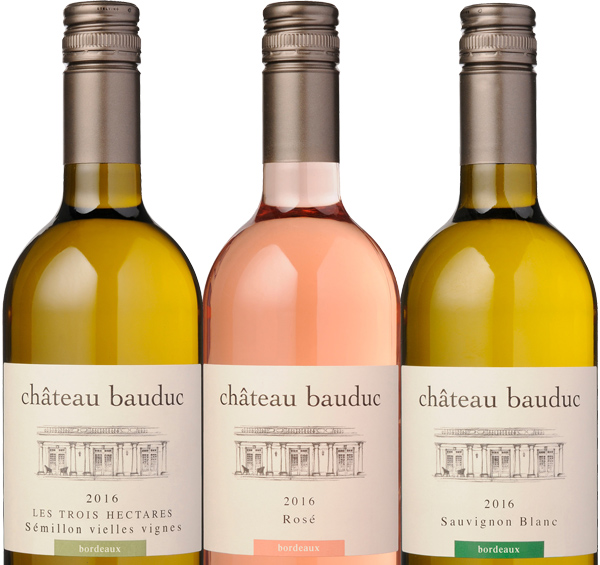 This week we're launching our UK opening offer of our Sauvignon Blanc, Les Trois Hectares Blanc and our delicious Rosé. Supplies are now being booked into our London bonded warehouse and the cellars of such esteemed establishments as Rick Stein's, and elsewhere in Europe. We're under pressure to beat the UK Budget being earlier held than usual on 8 March. The opening offer will be sent out on Thursday and UK prices will be held until the morning of the Budget.
Bottling our Whites and Pink - in pictures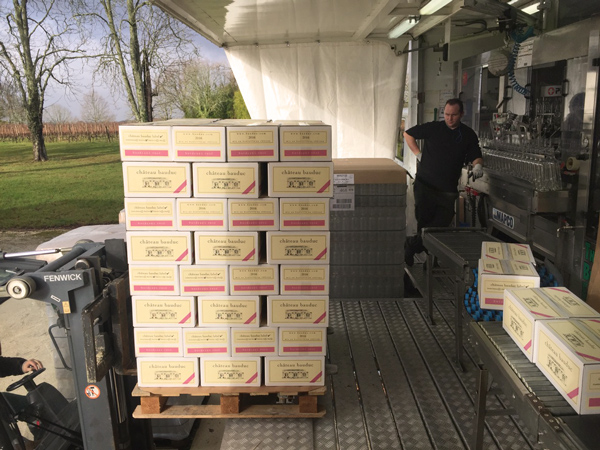 February is bottling month at Bauduc for the previous vintage's whites and rosé. It's the culmination of a season's work over 16 months, when you take into account the pruning of the vines the winter before. It's also another time when we're nervous about the weather - in previous years the machine has frozen up - but we were lucky this month. We bottled over 100,000 bottles of our 2016 Sauvignon Blanc, Les Trois Hectares Blanc and our Rosé in all. With sales, deliveries and serving up to go, it's really just the start of another phase.
Bordeaux 2016 – the largest harvest since 2006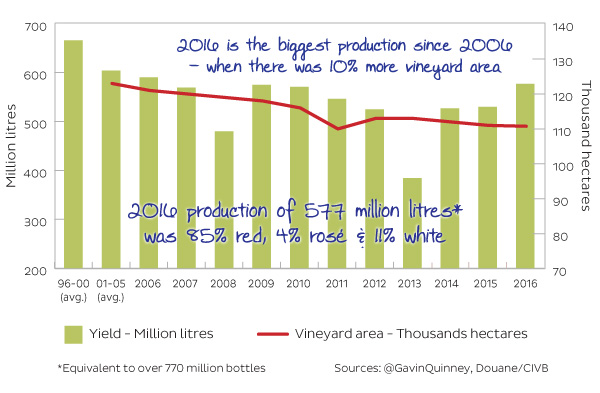 2016 was the biggest Bordeaux harvest in over a decade, according to official figures. The production of 577.2 million litres – the equivalent of a staggering 770 million bottles – was the largest since 2006, when there was 10% more vineyard area. Strong harvest figures for Bordeaux are, of course, in stark contrast to many less fortunate regions across France in 2016. Red wine accounted for 85% of Bordeaux wine in 2016, plus 4% rosé, 10% dry white and 1% sweet white.
Bordeaux 2016 production by Appellation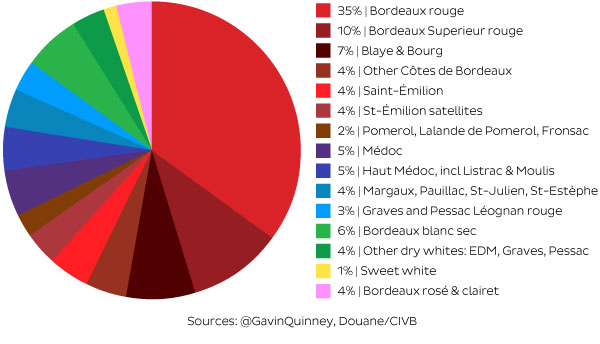 I put together some *cough fascinating graphs for the article above, which was also published on JancisRobinson.com and Liv-ex, the fine wine site. People often talk of the Left Bank and the Right Bank, a bit like they do with Paris. What's not so well known is that (the blue sections of) the Bordeaux Left Bank - including the entire Appellations of the Médoc and Haut-Médoc, notably Margaux, St-Julien, Pauillac and St-Estèphe, and the Graves and Pessac Léognan combined - makes just a fifth of Bordeaux red (100ml/500 ml).
Winter pruning, slowly but surely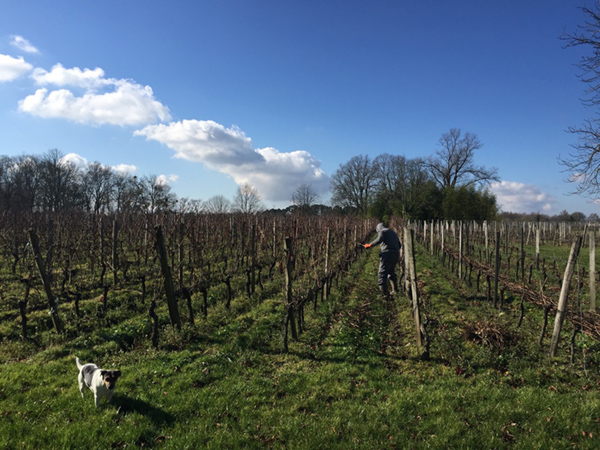 It's been a busy month in the vineyard with the painstaking business of pruning and pulling away last season's branches, a process that started in early December. There's a French proverb which roughly translates as 'prune in February and the harvest basket will be full'. We have yet to be able to prove this either way but if we waited until February to start, we'd be up shit creek by May. Some of the discarded wood will be used for cooking on later.
Young vines and their first year bearing fruit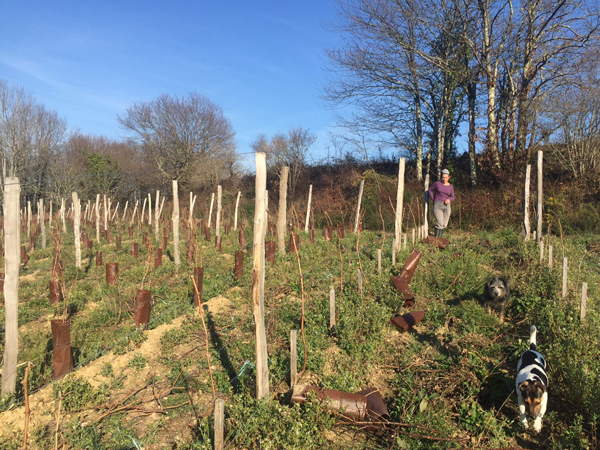 There are just the young plantations to prune now, which is no small task with 16,500 backbreakingly low vines across 3 hectares (7.5 acres). We prune the young vines relatively late - lifting the protective pouches as we go - because they can bud early, and we don't want them rushing out of the blocks when there's a risk of frost. These Cabernet Franc vines, along with a hectare each of Cabernet Sauvignon and Merlot, all planted in 2015, will produce their first small crop this year.
| | |
| --- | --- |
| This was sent to friends on our mailing list | |