Posted by Gavin Quinney on 7th May 2020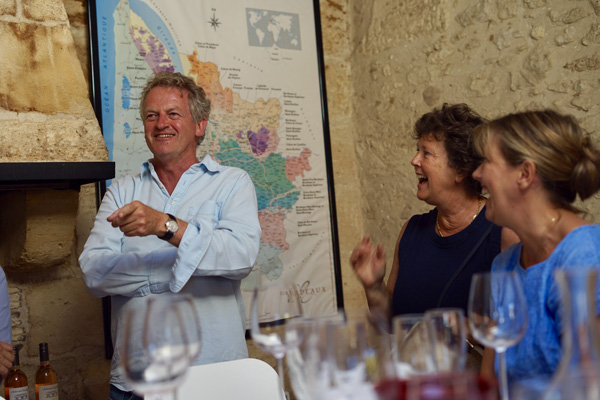 We are delighted to invite you to an online wine tasting next Friday 15th May at 12pm. It will be hosted by our old friend Ronan Sayburn and it's absolutely free to view. You can also join in the fun by ordering one of our tasting packs.
Gavin, Ronan and Angela's Virtual Event, or GRAVE as we call it, is one in a series of online masterclasses by 67 Pall Mall, London's premier establishment for fine wine.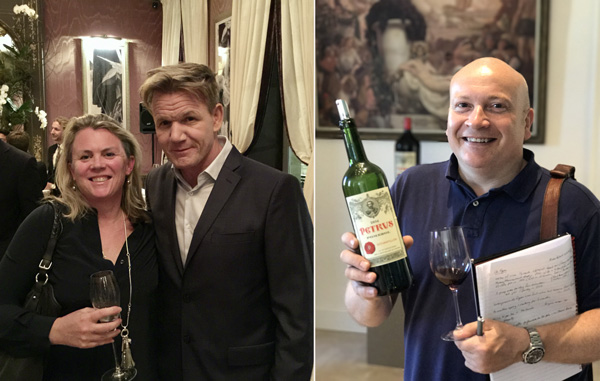 Ronan, one of the best known figures in the wine trade, is 67 Pall Mall's Director of Wine and the CEO of the Court of Master Sommeliers. 20 years ago we helped to launch his career when, as the head sommelier for Gordon Ramsay, he chose Château Bauduc - with Gordon's help - as the house white at Ramsay's eponymous three Michelin star restaurant In Chelsea.
You can hear all about that and other tales from the three of us while sampling three wines from our 20th vintage, 2019, and three other bottles.
Where
The tasting at 12 noon, UK time, will be held using Zoom and you do not need to pre-register. Here is the page on 67 Pall Mall's website. (Try logging onto an earlier 67 PM event to check it works for you.)
Wines and order deadline
There are three whites, two reds and a rosé - and two quite different packs of the same wines.
1: Collection Case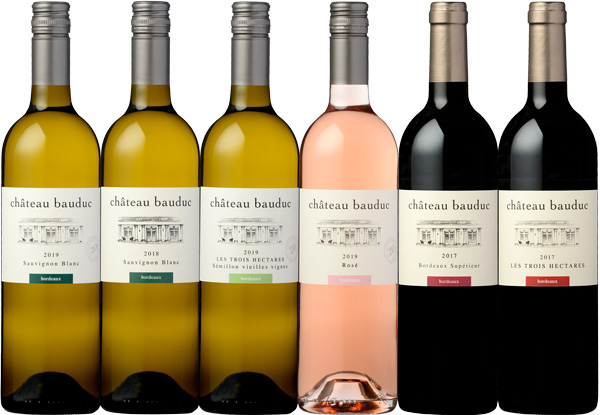 One 75cl bottle of each wine in the tasting. The price is £78, plus £9.50 delivery all in for England and Wales. (£12.50 delivery to EH/G in Scotland.)
110 cases are now available for despatch from London City Bond with a max of one Collection case per order. Please order by 12pm on Tuesday 12th May, or while stocks last.
You can avoid the delivery charge by adding a different six-pack, as delivery to England and Wales is free for 12 or 24+ bottles.
Once opened, enjoy what's left in the bottles - four of which have screwcaps - over the weekend.
2. 67 Pall Mall taster pack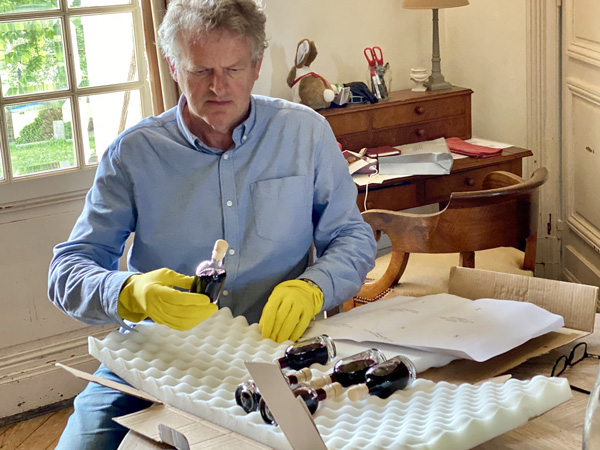 This clever taster pack comprises 6 neat mini bottles, each with a small glassful of wine. These are sealed with argon for freshness and sent out by the sommeliers at 67 PM using Fedex.
It costs £55 plus £9.50 UK-wide delivery.
When ordering on our site via the link below, please order these taster packs on their own - ie not with other Bauduc wines - as they are despatched by 67 Pall Mall. These packs are usually only available as part of a series for 'virtual members' of 67 Pall Mall - virtual membership for all online events is available for £10 per month. For more details, email stephanie@67pallmall.com.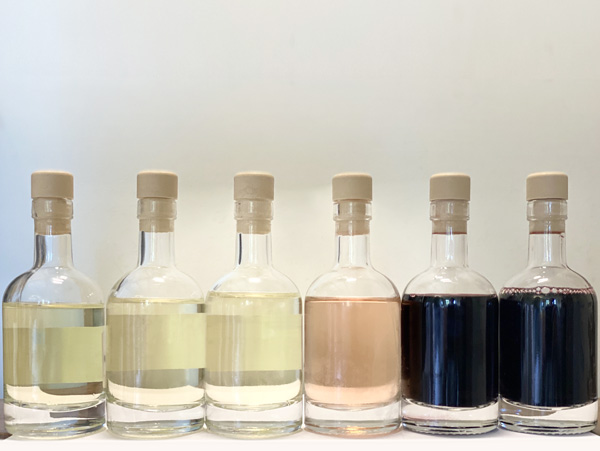 Please order no later than 12pm Tuesday 12th May.
Delivery of the 67 PM taster pack to the rest of Europe costs £69 all in but must be ordered direct with 67 Pall Mall.
Stay safe and well.
All the best,
Gavin & Angela Quinney