Posted by Gavin Quinney on 5th Nov 2019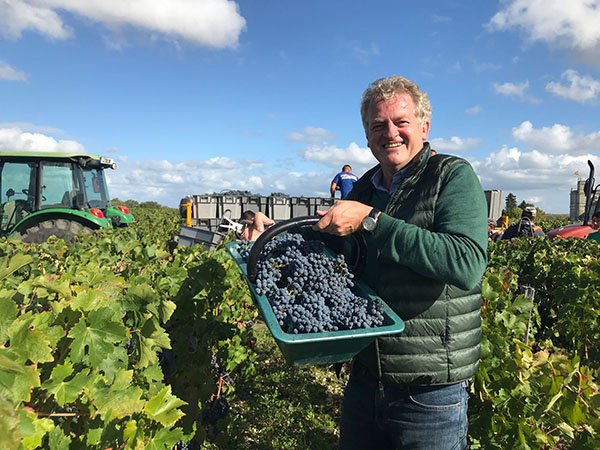 Here, as promised, is the second part of our monthly newsletter, with the link to Gavin's thrilling 'Bordeaux 2019 weather and harvest report'. As well the link to Gavin's site below, it is published today on Jancis Robinson's website and on Liv-ex, the fine wine exchange.
If you missed part one of the Bauduc newsletter at the end of last week, covering our red harvest at Bauduc, it's here.
Also, in passing, don't miss Rick Stein's Secret France that kicks off on BBC2 tonight at 9pm. We're not involved this time - unlike with our harvest and our famous overcooked lamb in his Long Weekend in Bordeaux - but it's bound to make excellent viewing.
All the best
Gavin & Angela
GQ's Bordeaux 2019 weather and harvest report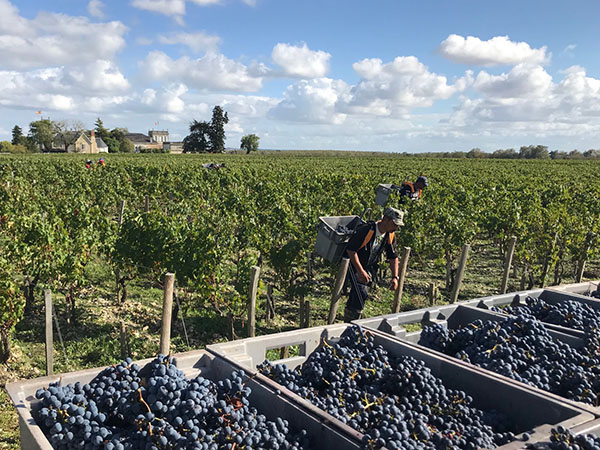 Now that the grapes are all in, and the wine safely in the tanks and barrels, there's a chance to reflect on the year in the vineyard and how the new Bordeaux vintage has shaped up. So here is my Bordeaux 2019 update: it's been my thing for a few years now to put some of the weather statistics into some context by drumming up a few graphs and charts, alongside some photos and explanatory blurb.
This was my twentieth full season in Bordeaux, having arrived just before the harvest in 1999, with 2000 being my first full vintage viewed at close hand. My experience is that no two vintages have been the same and, despite the considerable changes across two decades and the enormous investments in new wineries, equipment, viticulture, people and so on, it is still the weather - and how we and the vines respond to it - that determines the quality and quantity.
Bordeaux 2019 - a very good year
'You're joking - not another one?' No really, Bordeaux 2019 is a very good to excellent vintage. It wasn't straightforward, with heatwaves, drought and a rainy finish along the way, but Bordeaux enjoyed a long, dry summer and harvest with just enough rain, and no disasters like the late spring frost of 2017 or the significant losses to mildew that some growers experienced in 2018.
At the top end, it's becoming an embarrassment of riches. 2019 makes it six very good years in a row for the northern Haut-Médoc appellations of St-Julien (pictured above), Pauillac and St-Estèphe, which were largely untouched by the 2017 frost and produced many fine 2014s, and likewise for the top estates on the plateau of Pomerol.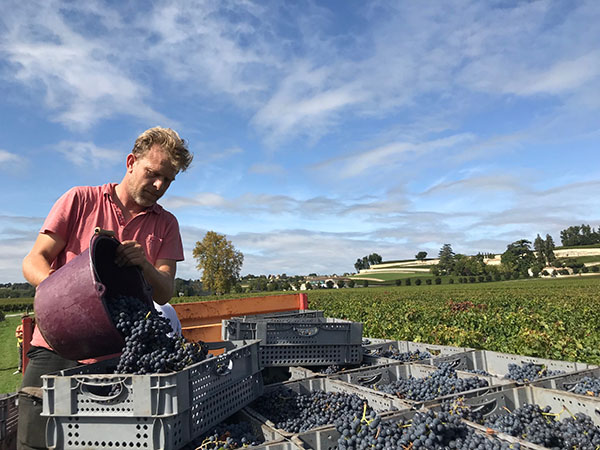 The much larger right bank appellation of St-Émilion (above), which saw considerable frost damage in 2017, has seen four winners out of the last five with 2015, 2016, 2018 and 2019, and you can include Margaux and Pessac-Léognan from the left bank in the same context. (Many estates did well in 2017 but it was inconsistent.)
Hundreds of petits châteaux across the region, from the Graves to the Médoc, from Fronsac to the Côtes and generic Bordeaux Supérieurs, should also be able to line up impressive verticals of those same four vintages (plus 2017 too in many cases) at considerably lower price points. For trade purchasers of bulk wine, it's a buyers' market.
The dry whites show great promise in 2019 and, although I haven't been down to Sauternes since the first week of October, the noble rot should have taken hold mid-month. There's a strong chance that the unbroken run of successful sweet white vintages in all the 'odd' years this century is set to continue.
Bordeaux 2019 - 10 observations about the growing season
A dry year with 25% less rain overall than the average to the end of the harvest
A mild winter saw average rainfall in November, December and January, then a dry February and March
Spring rainfall (Q2) was close to the norm from April budbreak through to June flowering
Some localised Spring frosts and limited hail damage later on, though relatively small losses
Flowering in early June began well but a rainy, chilly spell led to uneven fruitset in many vineyards
No major disasters like the frost of April 2017 or the mildew that impacted multiple growers in 2018
A long, hot summer saw over three months of mostly fine weather from mid June to the fourth Sunday of September
Heatwaves in late June and 40˚C in late July put some vines under pressure - though this was pre-ripening
Heavy rain on the last Friday in July, just after a heatwave, refreshed many vineyards just in time
Light rain in amongst the hot weather in August and mid-September helped the vines
Bordeaux 2019 - 10 observations about the harvest...
PS Don't miss these exciting charts and a galaxy of photos