Posted by Gavin Quinney on 28th Aug 2020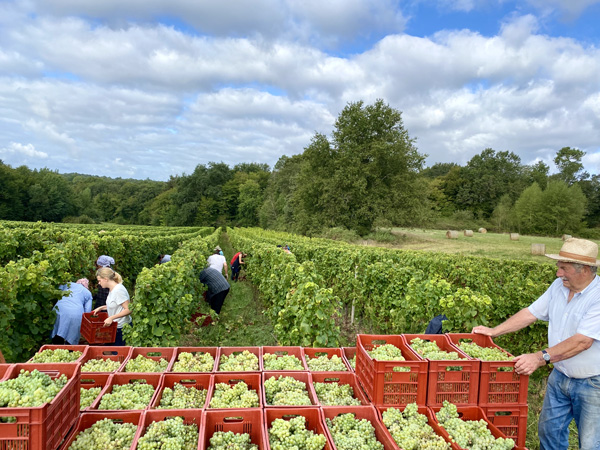 We kicked off the harvest for our whites this week. An early crop has been on the cards right from the off, though it's always going to throw us a bit to fill the baskets and the press in August. After all, we'd been led to believe that the French, or the Bordelais at least, like to take the month off.
Next week is going to be even busier as we bring in the Sauvignon Blanc, so we'll keep you posted with the thrilling developments. We will also bring you up to speed on wines that you can get your hands on with more immediate effect.
All the best
Gavin & Angela Quinney
How our 2020 harvest is looking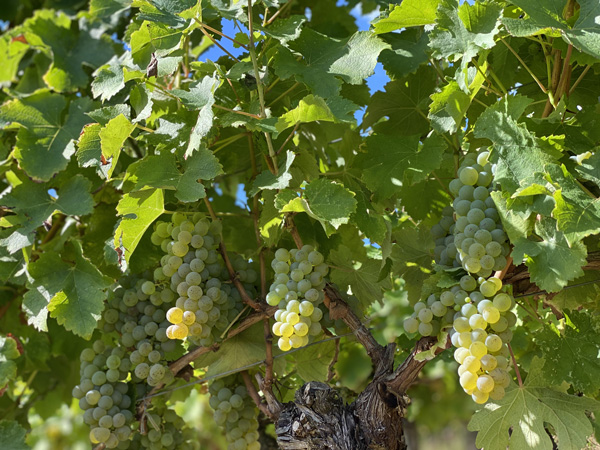 After the threat of early season frost, significant spring rain, the risk of mildew, heatwaves, prolonged water stress, hail alerts and summer storms, it's looking really good. No, really - at least, for the dry whites and rosé. A tad early to predict for our red perhaps, and we don't want to tempt fate, though it's all looking fine for the moment.
2020 was always likely to be an early harvest, because once the cycle gets underway it tends to just crack on with it. Otherwise, we see a familiar pattern in Bordeaux: significant rain in the spring months, followed by drought and heat in late June, July and August - with just enough rain at critical moments. It was a similar story in 2016, 2018 and 2019, and 2020 is closer to 2018 given the timing of each stage, and the mildew threat.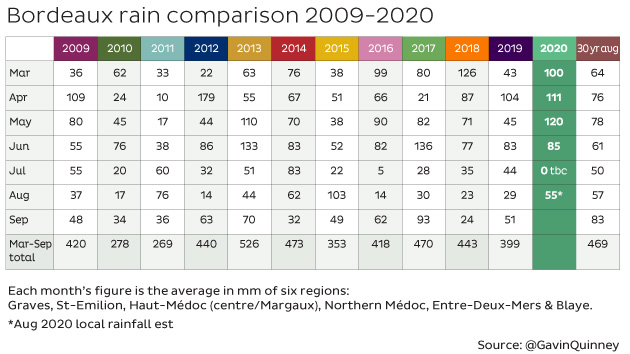 Importantly, we had a really good, precocious flowering here during a perfectly-timed sunny spell in May and the fair amount of seasonal rain continued up until 20 June. Then we had absolutely no rain for 53 days. The vines respond well to water stress in summer but the prolonged drought wasn't ideal, and when the temperature dial hit 40ºC at the end of the first week of August, we were somewhat concerned, to put it mildly. Some of our young vines were dropping like flies, while others decided to, well, lock down.
Mercifully we had three significant downpours at Bauduc in mid-August, and mostly at night. This rain was a godsend - perhaps we've mentioned we're not allowed to irrigate the vines - especially as it was followed up with sunny days and cool nights. The bunches, with the vines refreshed, have been ripening beautifully as a result.
Compare these two photos of Sauvignon Blanc with Margaux taken on 14 August and 25 August (the first day of our harvest).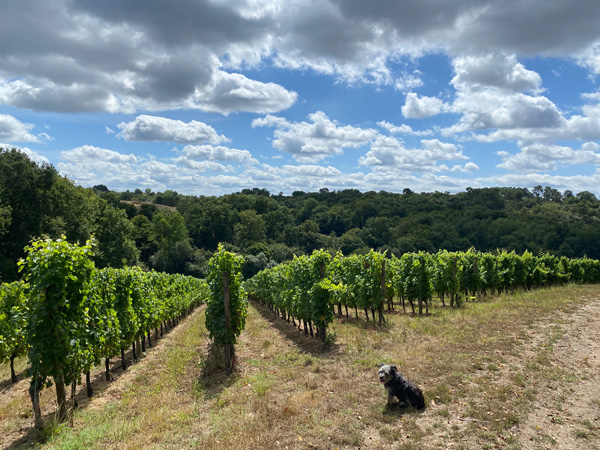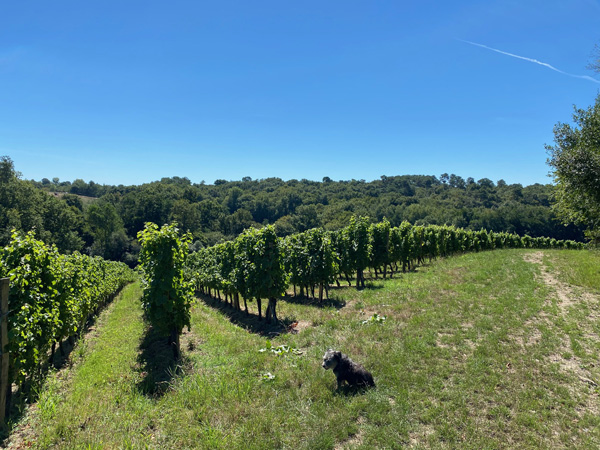 Meanwhile, the powers that be have reduced the maximum yield we can produce by almost 10% - which at this late stage has zero impact on quality as the fruit is hanging on the vine - because there's too much wine sitting around unsold elsewhere. Ho-hum.
Stay in a vineyard: 25 top places - The Times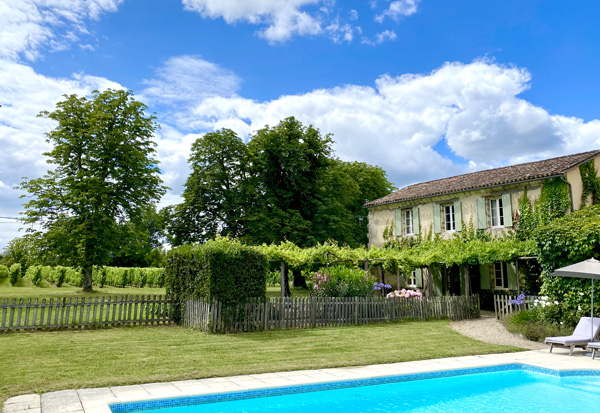 We were thrilled to see our Farmhouse chosen as one of the top 25 spots to stay on a vineyard in The Times travel section on 22 August.
"Gavin and Angela Quinney moved to Bordeaux from Britain 20 years ago to live the winemaking dream and sell their excellent, good value wines to restaurants owned by Gordon Ramsay and Rick Stein" wrote Nina Caplan. "Amid their vineyards stands an 18th-century farmhouse that they let out from April to October. The Quinneys understand British holidaymakers: the furniture is comfortable, the kitchen well equipped and there's a heated outdoor pool with a vine-covered eating area and barbecue. Bordeaux is 30 minutes away, as is pretty Saint-Émilion, and the Atlantic beaches of Arcachon are only 90 minutes' drive — but a tour of the Quinneys' winery or a jaunt to the Sunday oyster stalls is much closer.
Details Seven nights' self-catering for eight from £1,400 (bauduc.com/farmhouse-introduction). Fly to Bordeaux."
A PDF of the full article can be viewed here.
There is, ahem, good availability for September due to cancellations, and it's an ideal base from which to see the Bordeaux harvest in action. Most of the reds will be picked then.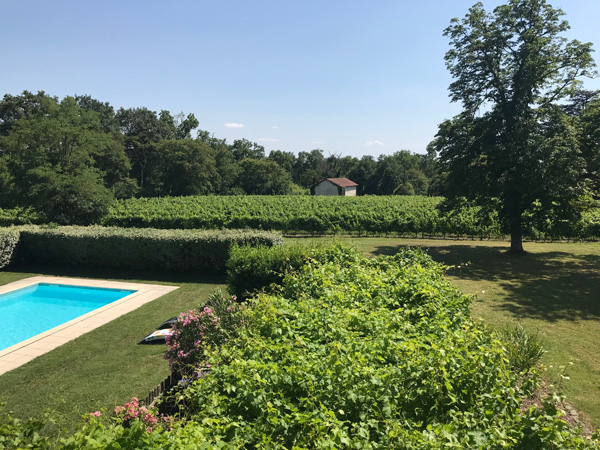 If the prospect of the 14-day UK quarantine doesn't present an insurmountable problem, travel insurance is available. "Even though the FCO have advised against all but essential travel to France, if you feel it's safe for you to go, our European FCO Travel Advice Extension can offer you a level of cover while you're away." - Staysure cover
British holiday home owners in France tell of quarantine worries - The Guardian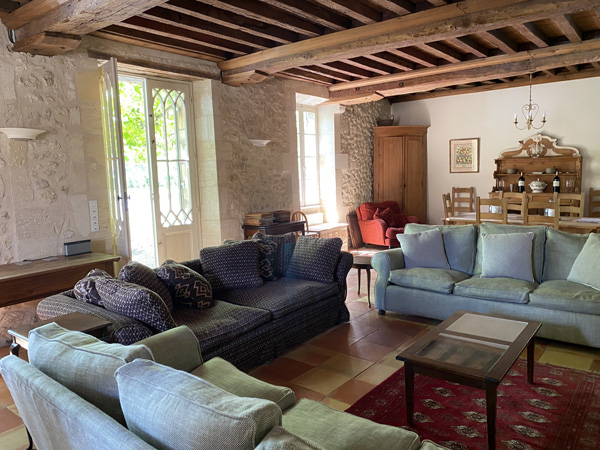 It has certainly been a down-up-down year for the Bauduc Farmhouse. Closed for Covid until the beginning of July, then full for seven, fine weeks solid (some guests who unfortunately couldn't make it had their places taken by others who could) and then the next six weeks, from 21st August, were cancelled - ping-ping-ping - due to UK quarantine issues, as things stand.
Indeed, we featured quite prominently in a piece by The Guardian's Europe correspondent, Jon Henley.
"For every potential visitor, there's an owner who depends on that rental for their livelihood," said Gavin Quinney, who runs a large farmhouse gîte in Créon near Bordeaux and is now staring at a blank late August and a very shaky September.
"You can understand people hesitating, for all sorts of reasons. But we're going to have to work out what the rules are."
Such a shame to see it empty now as everyone had such a good time this summer. But overall it's been a glass half full, with the most being made of the house during those prime July and August weeks.
If you're interested in booking for this Autumn, or to give us a heads up for 2021, email us team@bauduc.com. More details on rates below.
Donate to a worthy cause this weekend for wine
#1 Bid for Beirut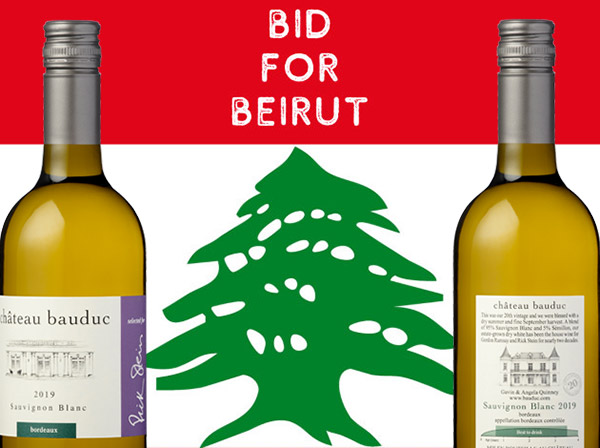 We've donated 12 bottles of our wine to the Bid for Beirut online auction which takes place throughout this weekend, 28th - 31st August. Our friend Madeleine Waters used to run the PR for the wines of Lebanon and she wrote to say that she had been "profoundly moved by the catastrophic explosion in Beirut, and the dire situation in which the people of Lebanon find themselves, that I can't sit here helplessly and do nothing."
The prize we donated is for 12 bottles - a case of Rick Stein Sauvignon Blanc 2019 and a mixed case of 6 on top (a Collection case but you can choose an alternative, as long as it's Bauduc).
Here's a bonus. If any of our customers bids over £250 and wins, we will up the prize to 24 Bauduc bottles - do let us know at team@bauduc.com if you're successful! Delivery in the UK is included.
Donate to a worthy cause this weekend for wine
#2 The Gilbeys' charity cycle ride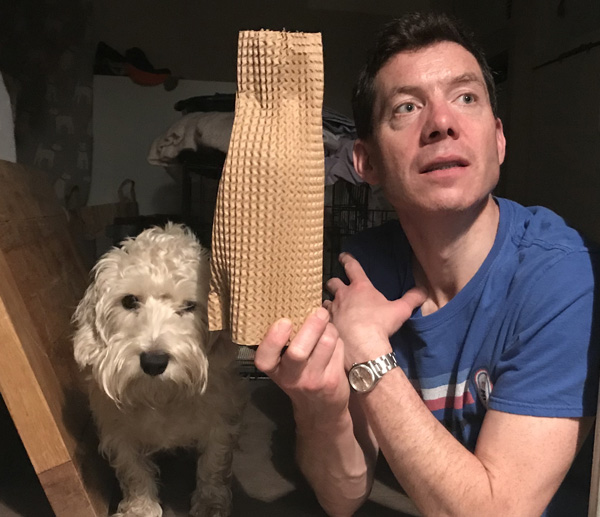 Our great mate Tom Gilbey, a wine merchant for his sins, sadly lost his mum Caroline to cancer a few weeks ago and this weekend he and his family are raising money for the charity she worked so hard for. The Charlie Waller Memorial Trust combats depression in young people throughout the UK.
The Gilbeys are cycling from Anglesey to her home in Oxfordshire. "3 generations, 3 days, 3000 metres climbing up hill and 250 miles", Tom says.
To support Tom and this brave effort, if you pledge £75 to Tom's JustGiving page below we will send you a 6-pack of Château Bauduc of classic £11.95 or £10.95 wines of your choice as per our website, and pledges of £150 or more will earn 12 bottles. Please mention Bauduc in the comments on the JustGiving page so we know who you are, and email us team@bauduc.com. UK residents of course generate 25% extra income for the Charity in Gift Aid. Pledges by next Tuesday night please. Delivery in the UK is included.
Wines that travel well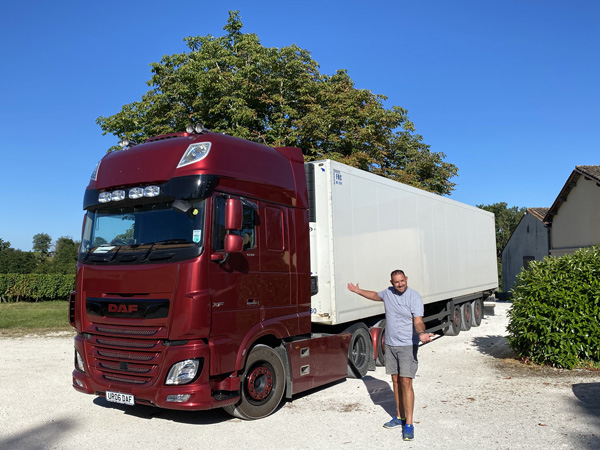 This is Dom and his magic chiller lorry. Dom has been driving a lorry load of Bauduc back to London City Bond at Tilbury every month since lockdown, and more often than that in March, April and May. From there, our UK orders are delivered by LCB.
With the heat we've been having for months now, the chilled trailer is an essential travel item, and we wouldn't want our wine to leave home without it. The trailer on its own looks like this, with the cooler system attached.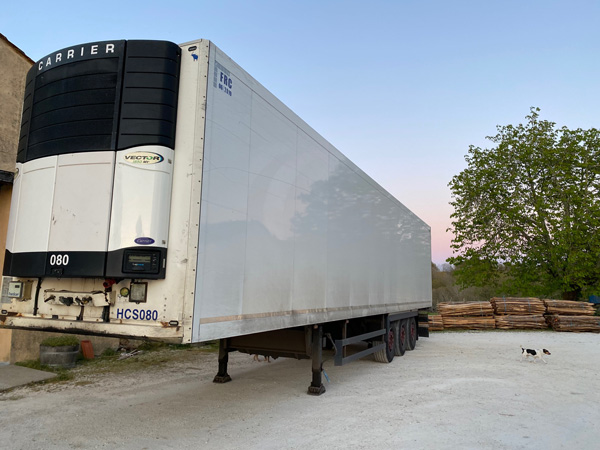 By contrast, many lorries are not well protected during the summer. This was in March so the basic cover on this lorry didn't matter then, but way too much wine is shipped like this when it's hot. We've refused to load wine onto such lorries, with the intended recipient's knowledge and support. 'Sorry guv, we're not putting our wine into that mobile oven." All bodes well for those lorry parks in Kent…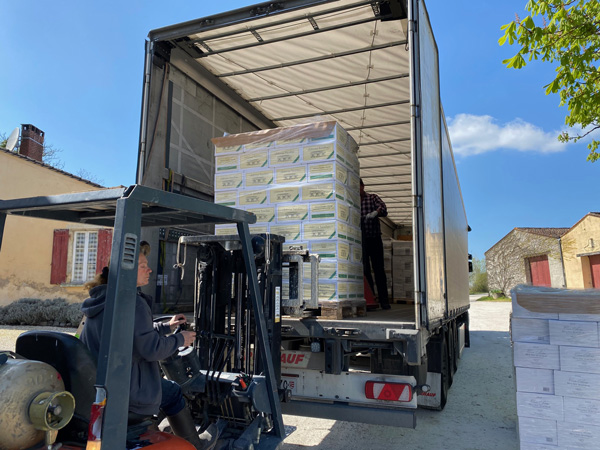 Dom's latest delivery into London City Bond takes place today, bringing in much needed stock. We've been cleaned out of Sauvignon Blanc 2019, Bordeaux Supérieur 2016, and others. Phew.
Sophie picking Sémillon and Sauvignon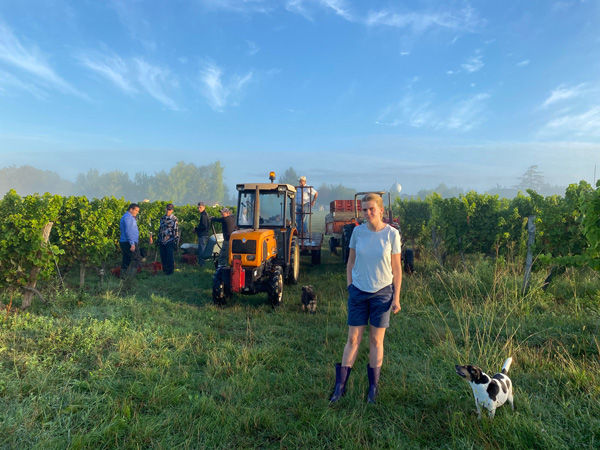 Our daughter Sophie was on harvest duty this week. Her big sister Georgie handles our online orders in London, as well as being a school teacher, younger sister Amelia is back now in Montreal at McGill University and Tom is out on the coast before going back soon to his Lycée in Bordeaux.
Here she is picking Sémillon and Sauvignon Blanc, ably assisted by Sandra, one of our seasonal workers, and Margaux and Pavie the dogs.
More harvest pics follow next week, or catch up with some on Instagram, Twitter and Facebook on the links below.