Posted by Gavin Quinney on 31st Jul 2019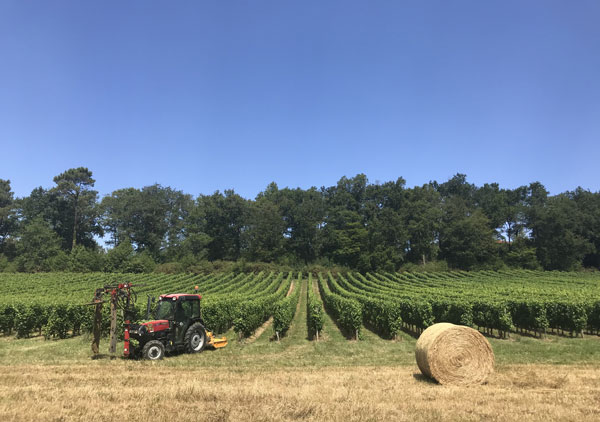 "Phew - it's a scorcher" we wrote at the end of June. And so it continued, right up until last Friday when, mercifully, the thirsty vines received some refreshing rain.
We've seen 40 degrees centigrade from time to time across a number of summers, yet it's rare to hit such sweltering heights in consecutive months - and that's before we've even made it to August.
More on all this in our thrilling half term report on the Bordeaux growing season to date.
Have a great August. Sunny would be nice, just no more 40°C plus please.
All the best
Gavin & Angela
Stock up en route near Calais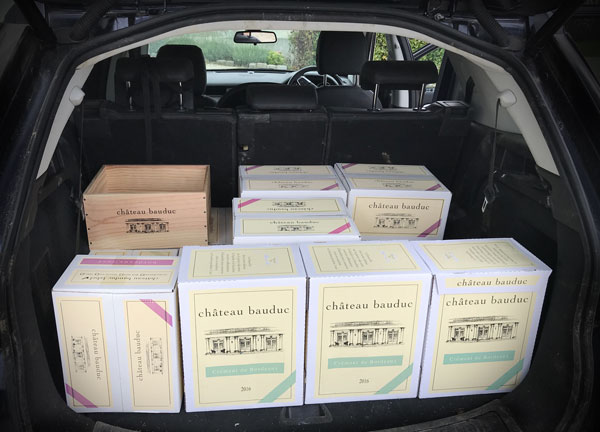 Don't forget to fill any spare space in the car with Bauduc's finest if you're driving near Calais anytime from Tuesday to Saturday, 9.30am to 7pm - whether setting off on holiday or on a return leg. You can order online - it's a mobile friendly site - although this isn't recommended if you're in the driving seat. The collection point is a storage outlet rather than a shop, so you must order with us first before dropping in. Call, text or WhatsApp on 0033642329853 or email us as above, even at short notice.
A case for all seasons
Bordeaux 2019 half term report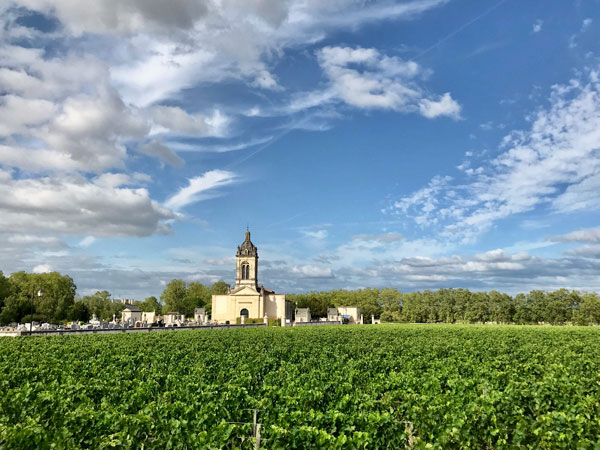 There's a long way to go before the autumn harvest and the grapes have yet to change colour, let alone ripen, but the end of July often seems a reasonable moment to take stock of how the growing season is progressing. Most of the hands-on chores in the vines have been done, and vineyard managers can take their annual August holiday before the harvest preparations begin in earnest.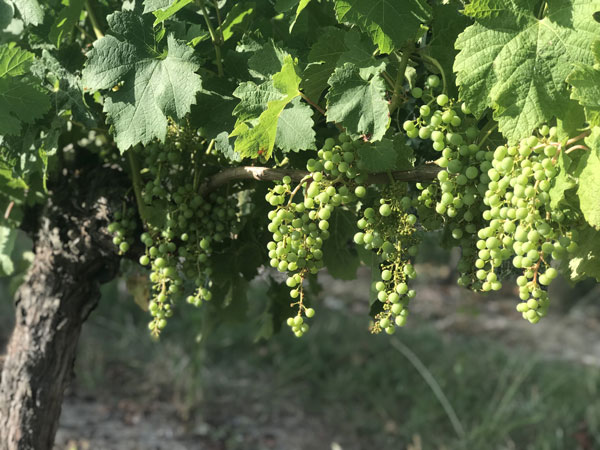 Speaking of stock, the flowering took place in June and the grapes and bunches evolved in the ensuing weeks, so we have a clue as to how the volumes might look, all being well.