Posted by Gavin Quinney on 30th Aug 2019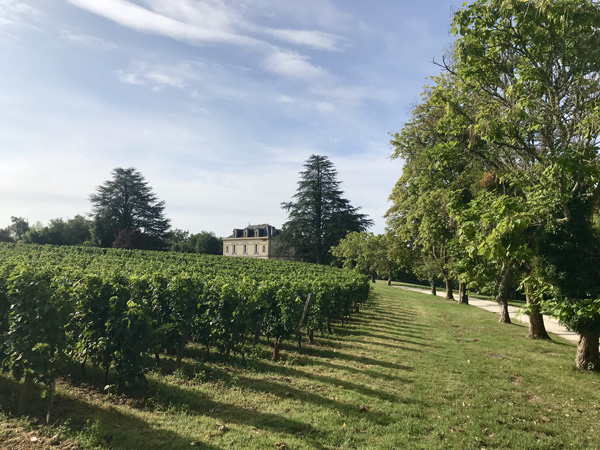 So, the end is nigh.
The end of the summer holidays that is, at least in France. We've had a fabulous July and August, surrounded by family and friends and a host of visitors. And this week we celebrate twenty years at Bauduc, having moved here from London, lock, stock and two small children at the end of August 1999. A glass or two of our new Crémant should do the trick.
Like then, it's the start of the new school year, with a harvest to bring in quite soon. For our eldest, Georgie, who was four back in 1999 and was thrown into a classroom full of small French people, it literally is a new school. After her lycée in Bordeaux and a law degree at Bristol Uni, then two years working in the city of London and a season in the Alps, Georgie starts teaching at a state school in north London next week. Sophie, now 22, continues at her special needs day centre not far from us, while Amelia, 18, who was born here and enjoyed the same state-run lycée in Bordeaux as Georgie, flies to Montreal tomorrow to begin a three year stint reading History and Economics at McGill University. Tom, 15 and now taller than Dad, will be back to weekly boarding at his lycée in Bordeaux. Onwards and upwards.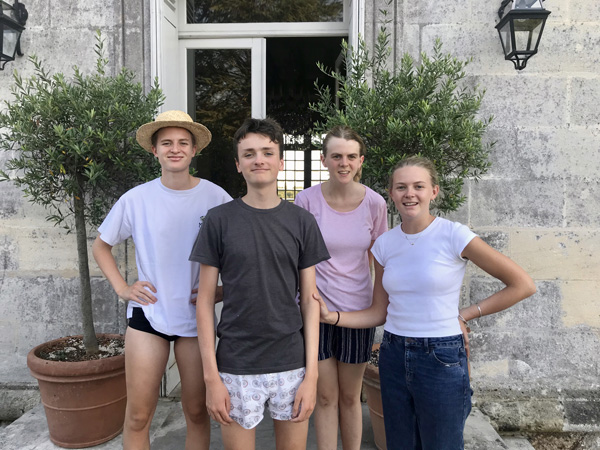 Anyway, enough of the Christmassy-round-robin-family-update (but do send us your news, anytime). There's work to be done and Daniel and Nelly, who have worked with us in the vines and winery at Bauduc for all those twenty years, won't be standing on ceremony.
All the best
Gavin & Angela
The new Bordeaux to Bauduc express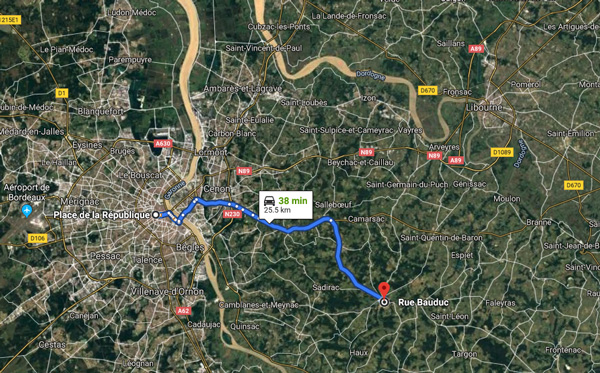 Bordeaux is a great city and a really popular destination for a short break, whether you're living it up in a swanky hotel or staying for a few days in an Airbnb. Until now it's been difficult to get out to us for a tour and tasting without a car, so we are pretty excited about the new express coach service from the city centre to Créon, with the bus stop neatly located at the end of Rue Bauduc.
The new 407 Bordeaux-Créon Express runs every hour on the hour during the day, Monday to Friday, and more frequently during the morning and afternoon rush hour. There are three stops in the centre of Bordeaux: Place de la République near the main cathedral, Musée d'Aquitaine on Rue Victor Hugo, and on the quais at the Porte de Bourgogne by the famous Pont de Pierre. It takes 35-40 minutes to Créon, allegedly, and a return trip costs just €4. WiFi and USB points aboard too.
It's a 10 minute walk to the Château from the bus stop (Créon Gendarmerie) along Rue Bauduc, a safe suburban road. Nelly is helpfully preparing her minibus for those visitors who pre-arrange a pickup.
Tours, tastings, cellar door sales - and picnics on trial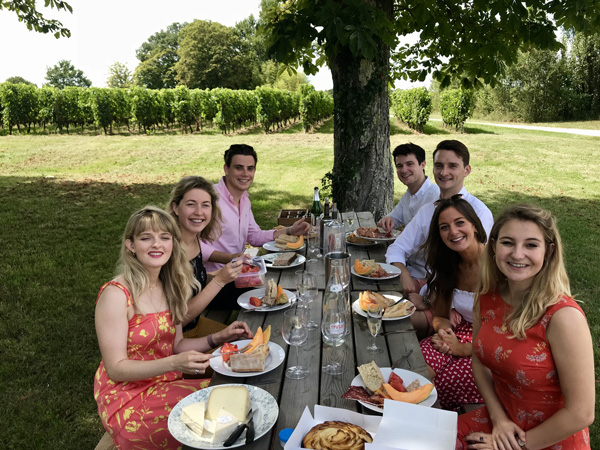 We have had lots of visitors during the summer and although it's quite full on, everyone we meet has been charming, good natured and out to enjoy the experience, regardless of their knowledge of wine.
Please let us know if you'd like to come to the Château. We are open for cellar door sales from 10am to 5pm, Monday to Friday, provisionally until the end of October.
On weekdays, from Monday to Friday, we host a tour and tasting in English, strictly by reservation as places are limited, which begins at 11am with the tasting around 12pm. It's €15 for the tour and tasting - of 6 wines - or €10 for the tasting only.
We can often accommodate groups of four or more at another time during the day - again, Monday to Friday, by appointment.
We have also been trialing picnics on shaded tables next to the vines, in partnership with some excellent local butchers-deli-fruitnveg-bakeries. We have found that while some people are keen to go to a local restaurant - and there's a good one in Créon - many others are happy to have something sur place in the vineyard. Given the new express coach from Bordeaux, it seems to be a no-brainer to make the most of our splendid asset, and to give visitors even more reason to make the trip. You can't say much fairer than a tour, tasting and picnic for under forty euros per person, including the return coach journey.
The trial picnics will be available by prior arrangement while the weather holds.
Looking ahead to 31 October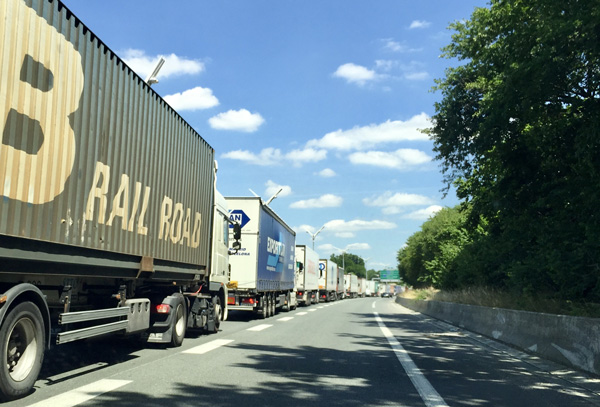 As well as preparing for the harvest, we will be stepping up our plans for no deal, having had a soft dress rehearsal in March. In truth, our plan isn't that subtle and will, more than likely, be replicated by almost every wine merchant and retailer that sells wine from Europe in Britain: ship a load of stock before 31 October - though don't overdo it in case it doesn't happen - with enough to cover the busy Christmas period. Then watch what happens with any potential delays with the Calais-Dover route, and the dreaded return to old paperwork and customs procedures. You don't need 20/20 vision to see that 2020 will be the challenge.
The main difference with our offer to UK-only deals is that our private customers, as well as being able to take delivery at home, will also have the option of collecting in Calais to avoid paying UK duty. We will send out a missive shortly.
'We are right to whine about the price of wine in Britain'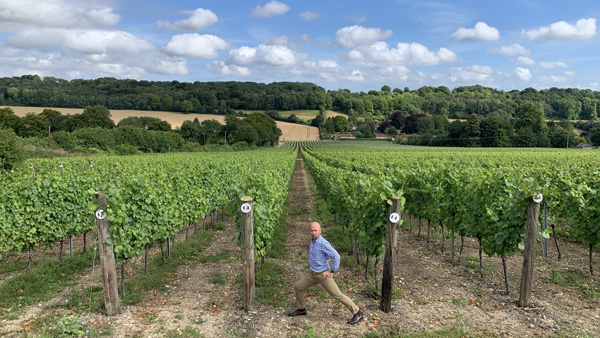 Well done Joe Fattorini, TV presenter on The Wine Show, wine writer and one of the leading wine Twitterati, for having an opinion piece published in The Times this month (19 August). Anyone who has seen our rants will know we take a similar view - for more and a stack of graphics and tables, see '19 unpalatable truths about UK wine duty.'
Here's a chunky extract from his article.
"If you're a beer, spirits or cider drinker you've had it easy for the past few years. Duty on wine has risen by 39 per cent since 2010, while for spirits and cider the figure is 27 per cent, and for beer 16 per cent. The last chancellor to cut still wine duty was Nigel Lawson, 35 years ago, when we still had pound notes in circulation.
But why? Wine isn't the cause of some dark and growing social problem. Quite the opposite. It marks a civilised end to the day for millions of people across the country. Is wine perhaps the choice of a gilded class who can easily afford the tax burden? Hardly. It is the nation's favourite and most widely consumed alcoholic drink.
Wine's problem is that it's the choice of stereotypical "hard-working families" — Britain's polite, pragmatic middle. Unlike beer, wine doesn't have powerful corporate lobbyists behind it. And the British wine industry has nothing like the weight and influence of our whisky and spirits producers. So when the chancellor comes to balance the books, the polite, pragmatic, hard-working wine drinker has had nobody to fight their corner.
Until now. The time has come for wine lovers to let politicians know that they should not underestimate our determination not to be fleeced. It's ridiculous that British wine drinkers are paying 68 per cent of all the wine duty paid in Europe.
When we spend £5 on a bottle of wine in a supermarket, 61 per cent of that price is tax — 83p of it VAT and £2.23 duty. It's crazy too that just 30p of that £5 goes to the winemaker to tend vines, grow and harvest grapes, produce and bottle the wine we enjoy.
Wine Drinkers UK, supported by British wine writers and dealers, is fighting the wine drinker's corner, lobbying for taxes on wine to be cut and encouraging wine lovers to write to their MPs. It's time our most popular and civilised alcoholic drink was treated fairly…"