Posted by Gavin Quinney on 31st Aug 2017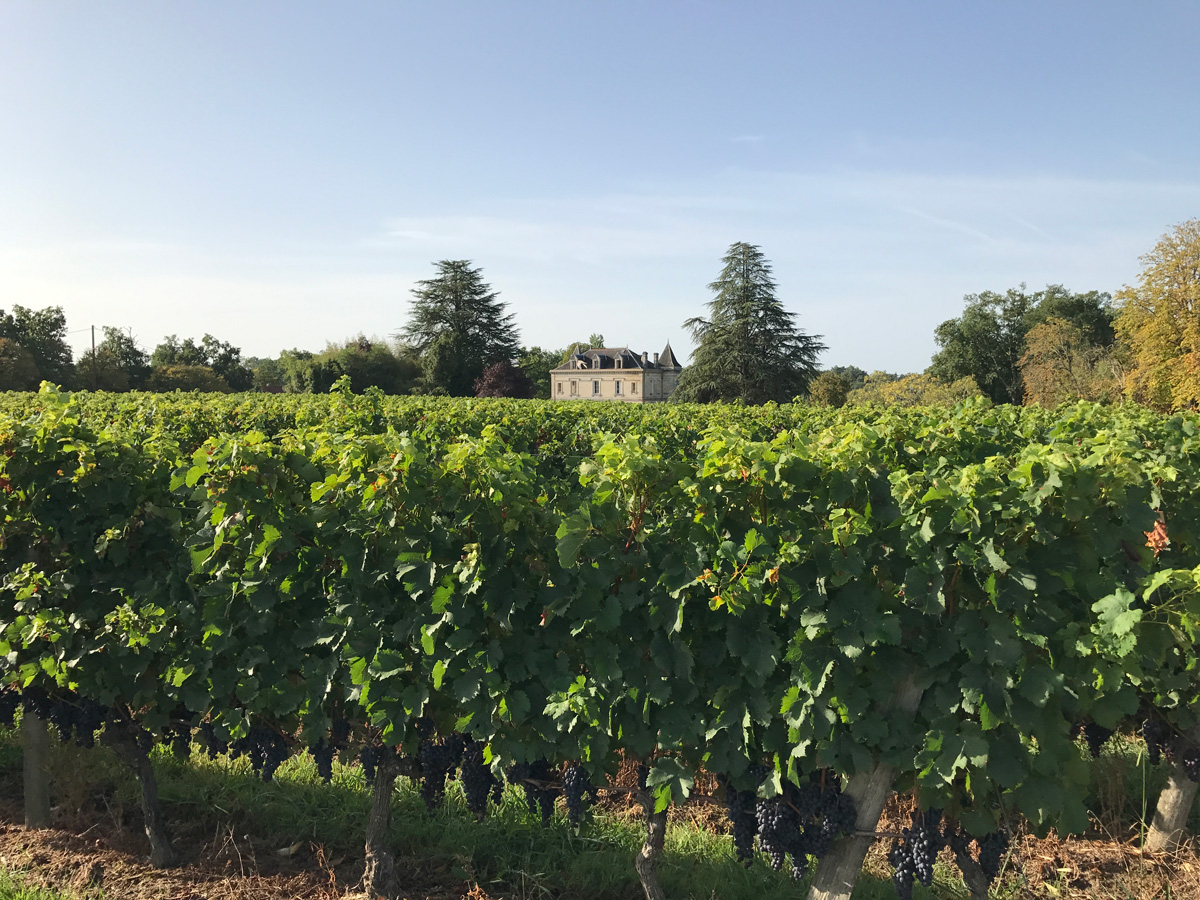 We hope you've had a good summer.
August has been busy and it's always more fun having family to stay when the weather's good. Just as importantly, it has been lovely and sunny for the vines, other than some rain yesterday and a storm last Sunday. (Some poor growers over the river Garonne at Podensac in the Graves were treated to a very localised, half-hour hailstorm.)
The whites are already being brought in this week by leading Bordeaux estates, like Château Haut Brion and Château Margaux, and by some 'petits châteaux' that are closer to home, like Château Reynon. It's an early vintage, as we've said before, and we'll be kicking off soon at Bauduc. We will keep you posted as you might imagine. It's all very exciting, what with three new parcels of red vines coming into production for the first time this year. Meanwhile we're still trying to work out the logistics of how to harvest the frost-damaged blocks which have so few bunches. Onwards and upwards.
All the best
Gavin & Angela
Smallest harvest in France since 1945 - 10 things to bear in mind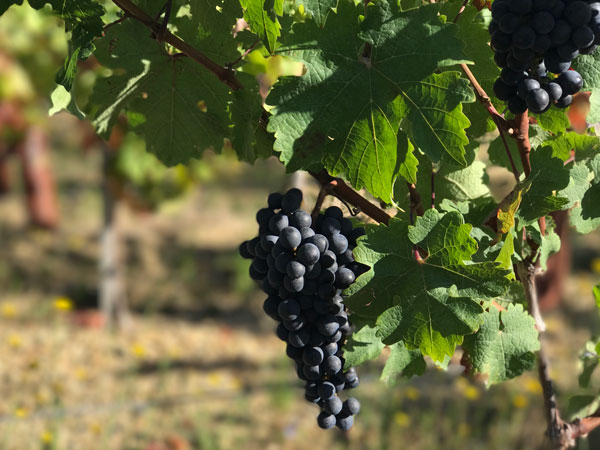 When Bordeaux sneezes, France catches a cold. As the white harvest begins at leading châteaux this week, and before a red grape has even been picked, here's an update to the one statistic that the 2017 vintage will be remembered for: it's a shockingly small crop, which in Bordeaux is down to that sharp frost in late April.
France saw a small harvest in 2016, in part down to frost and hail in other parts of the country, but the overall output was saved by Bordeaux having its biggest crop since 2006, with 577 million litres being produced. There was no frost or hail of any consequence here in 2016 and the all-important flowering was sensational. I've rarely seen so many healthy bunches and the 10% increase on the 10-year average of 529 million litres was no surprise. And the quality, thanks to a bone dry summer, was undoubtedly there too.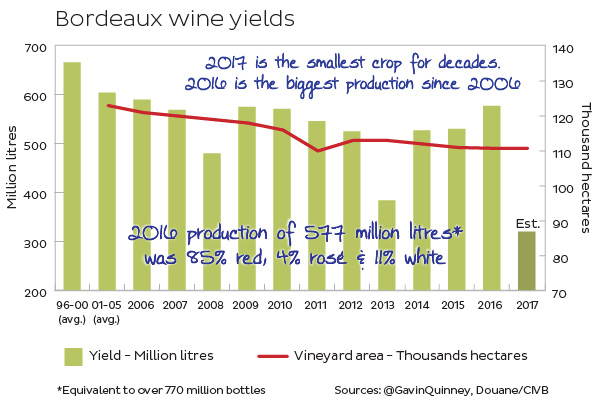 2017 is a different story though. It's another smallish vintage across France - and across Europe too, notably in Italy - but the likelihood of a much reduced crop in Bordeaux, which covers 25% of all Appellation Contrôlée vineyards in France, has a significant impact on the figures. It's early to say but if we guess at a Bordeaux yield of around 320 million litres, that's 40% down on the 10-year average and 45% down on last year. (It could, I think, be worse than that.)
Telegraph Wine of the Week - "Class act"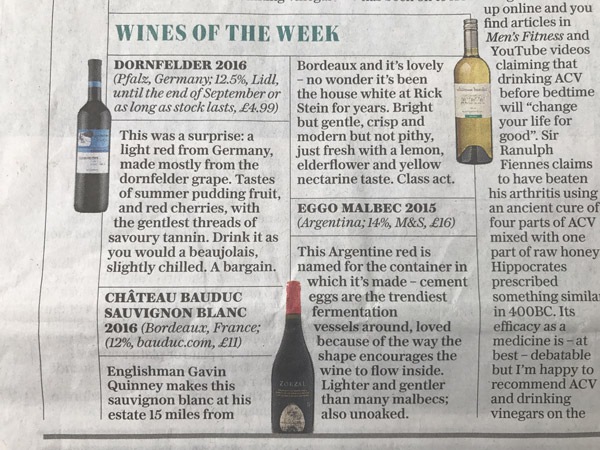 Chances are you might have seen this - we weren't shy about it, after all. But we were delighted that our Bauduc blanc was selected by Victoria Moore for her white Wine of the Week in her Saturday column for The Telegraph (12 August 2017).
"Chateau Bauduc Sauvignon Blanc 2016. 12%. www.bauduc.com. £11.


Englishman Gavin Quinney makes this sauvignon blanc at his estate 15 miles from Bordeaux and it's lovely – no wonder it's been the house white at Rick Stein's for years. Bright but gentle, crisp and modern but not pithy, just fresh with a lemon, elderflower and yellow nectarine taste. Class act."
Our trip to Ypres for the Centenary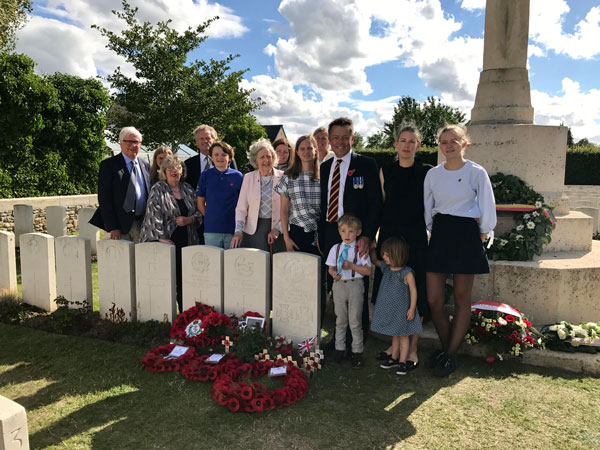 We made the trip to Ypres for the ceremony to commemorate the centenary of the death of Noel Chavasse, of the Royal Army Medical Corps and a double VC, on 4 August. I also wrote a number of fairly long posts about cousin Noel just before we made the journey, and on the way up (it's 1000kms from Bordeaux), and soon after we returned. Once again, many thanks to the scores of people who got in touch. Here is a list of the articles and links in one place, as much for my reference as anyone else's.
| | |
| --- | --- |
| This was sent to friends on our mailing list | |