Posted by Gavin Quinney on 27th Apr 2017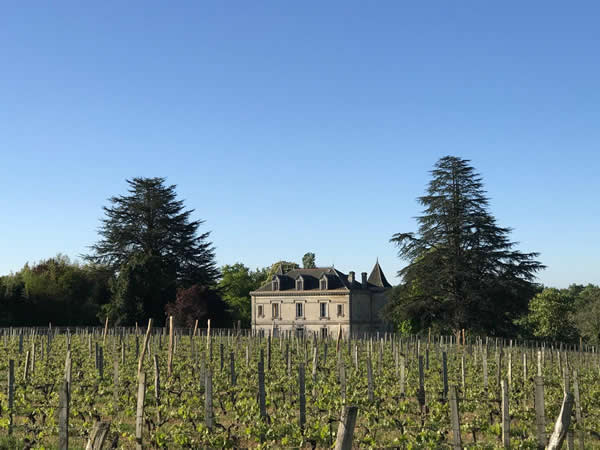 If you're not familiar with Sir Alex Ferguson's famous line, please forgive us, but this has been a fraught month on many fronts. A serious risk of frost damage in the vines, the possibility of a catastrophic pairing in the final run-off for the French Presidency, and football - bloody hell.
All the best
Gavin & Angela
Frost damage in the vines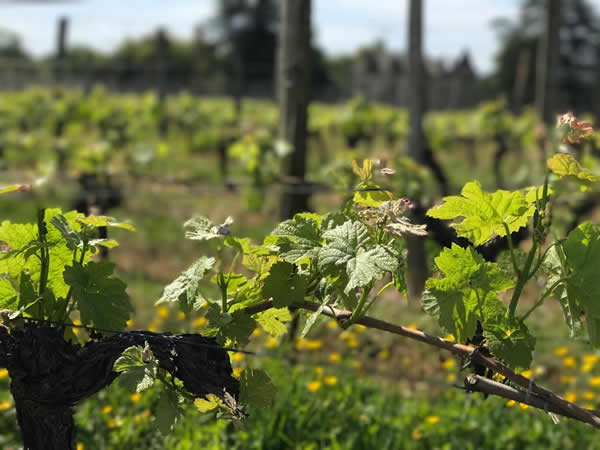 There was a heavy frost here early this morning, with temperatures plunging below -2°C. The sun is shining now and it's too early to assess the extent of the damage, but we wanted to send out this monthly review in good time before the Bank Holiday weekend.
The young shoots and buds are especially vulnerable to late Spring frost. The different varieties and plots are at various phases in their early growth and we have extensive slopes and macro-climates that have an impact on our 65 acres of vines. Fingers crossed.
We narrowly escaped the early morning freeze that took its toll at exactly the same time last year (and earlier this month to boot) in Champagne, the Loire and in parts of Burgundy. We shall report back.
The race to become President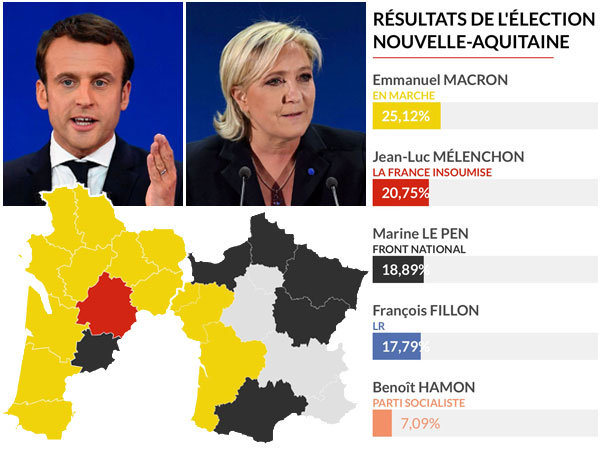 We're relieved that the independent centrist Emmanuel Macron has won through to face Marine Le Pen in the run off to become the next President of France. There was a chance that we'd be facing a showdown between Le Pen of the Far Right and Jean-Luc Mélenchon of the Far Left, both of whom are anti-EU. In the South West, Macron came first and Mélenchon second. Here's an online map showing how the voting is broken down for both the first round on 23 April, and for the second round that will take place on 7 May.
The business end of the football season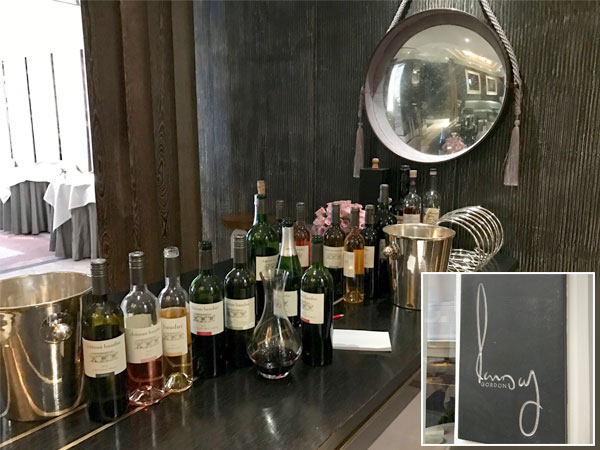 It's not always good to mix business with pleasure but we're always happy to justify a trip to watch Chelsea with a tasting of our new wines with the sommeliers at Gordon Ramsay's three-Michelin star restaurant in Royal Hospital Road. New to the list will be our Crémant, joining the Sauvignon Blanc, the Rosé, Les Trois Hectares red and Sauternes.
Bordeaux 2016: scores are in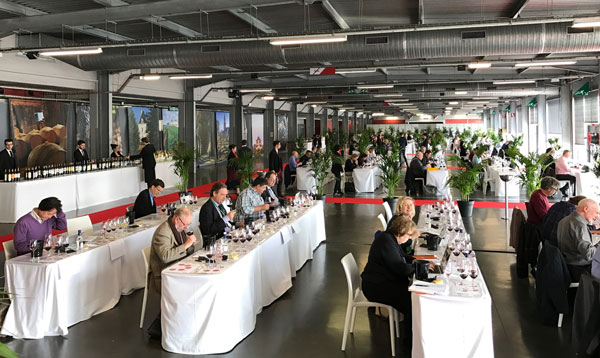 If you don't want to know the scores, look away now. After tasting over 500 barrel samples of the latest vintage in the fortnight before Easter, my report on Bordeaux 2016 will be published in the May issue of Harpers, the UK trade magazine. I'll be posting it on gavinquinney.com soon after publication. In the meantime, Liv-ex (the London International Vintners Exchange) has produced a handy table of a dozen critics' scores for the leading wines that will be offered 'en primeur' in May and June. Those critics whose scores are closest to mine are obviously the ones to follow ;)
| | |
| --- | --- |
| This was sent to friends on our mailing list | |