Posted by Gavin Quinney on 31st Jan 2017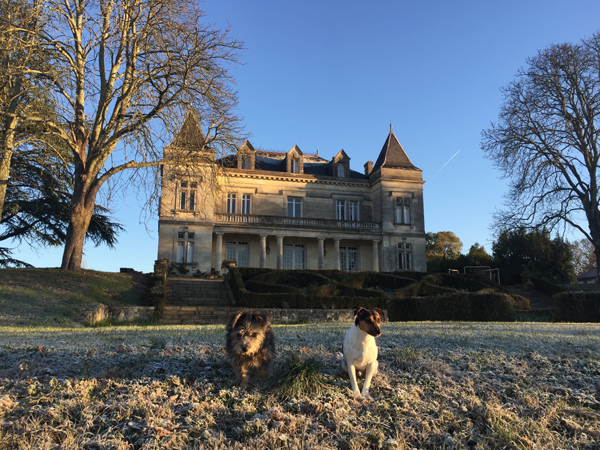 It's been a tough month to stay off the booze. Angela nearly made it all the way through Dry January but succumbed with just a few days to go. At least from now on it won't mean a whole bottle between one. (Thank heavens for screwcaps.)
All the best for the year ahead. Looks like it's going to be quite a ride.
Gavin & Angela
Preparing for 'Mis en Bouteille au Chateau'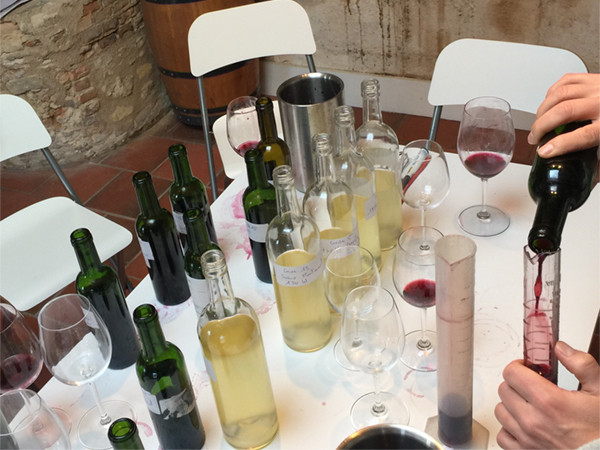 The bottling of our 2016 dry whites and rose will take place in the first half of February and there's always so much to prepare. While we're checking up on all the wines - the fun bit, above - there are all the bottles, labels, capsules, boxes, machinery and people to organise. As we use Stelvin screwcaps for the whites and rose (corks, later, for the red), we prefer to label and box everything up in one go, to reduce any risk of knocking and damaging the metal caps. The pallets are then ready to fly out the door, so expect an opening offer on these lovely wines quite soon. Assuming all goes to plan.
Winter pruning and seasonal workers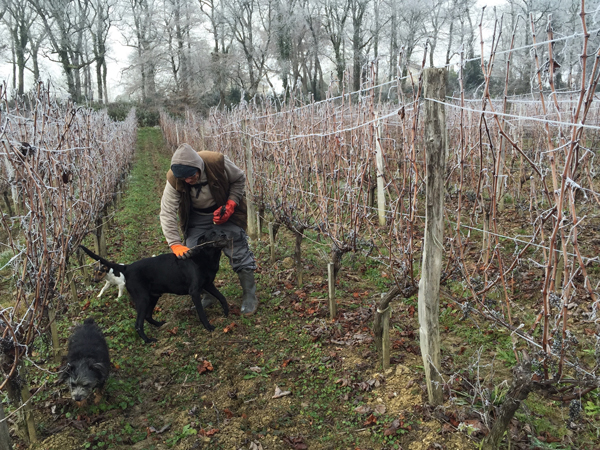 We've had a frosty and clear January, which has been good for the vines - they've had a nice winter rest and the sap has conveniently descended to the roots. With well over 100,000 vines, the pruning is too much for our full-timers Daniel and Nelly, so we bring in our usual seasonal workers. The pulling away of the old wood, which has the much prettier description here of 'tirage des bois', is also done by regulars. Sandra, Ali, Jhislaine and Najia all live up the road and we've relied on them for years. Three are from the local Muslim community - hard working and welcome characters in the vineyards around here.
MWs write to MPs over Article 50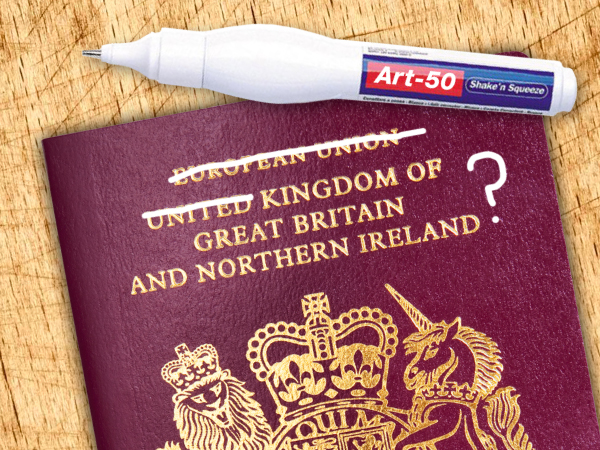 According to the Wine and Spirit Association in the UK, 90% of their members were in favour of remaining in the EU. We all know that it's pretty clear that Parliament will give the go ahead to Theresa May to trigger Article 50 but that hasn't stopped people in the trade writing to their MPs before the vote on Article 50 - notably in constituencies which voted Remain. Here are some of them, including a couple from Masters of Wine, and a reply from an MP.
Rick Stein's Long Weekend - Take 2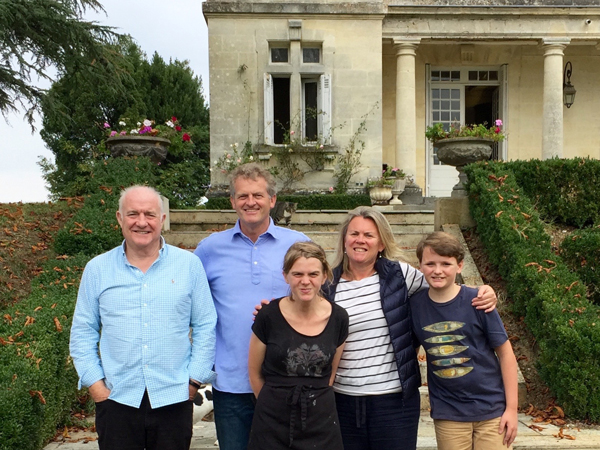 A second screening of Rick's Long Weekend series on BBC2 this month had better viewing figures than the first time around last year. Not in our household, mind. It was only when the final of the World Darts Championship came on that the whole family got together in front of the telly. Anyway, it was nice to get a mention in Rick's book that accompanied the series (below), although, for some reason, we couldn't find a recipe for Gavin's lamb.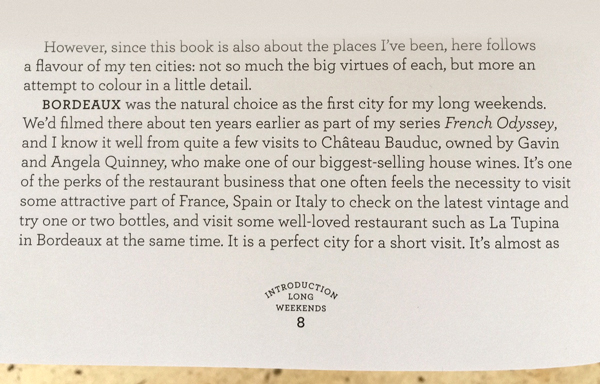 | | |
| --- | --- |
| This was sent to friends on our mailing list | |