Posted by Gavin Quinney on 30th Nov 2016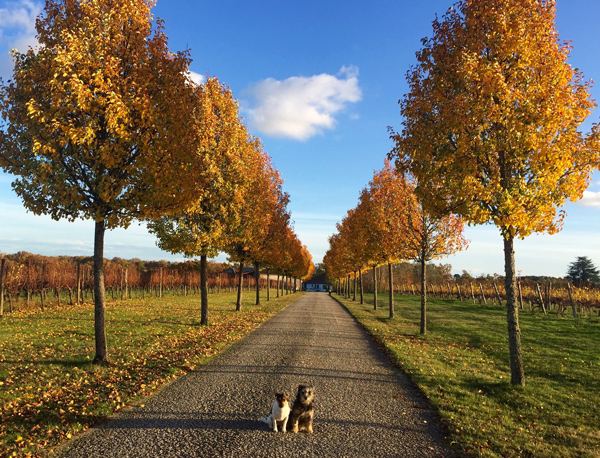 We hope you're well and looking forward to Christmas (already?!). We've held off putting up our UK prices until now, so do make the most of the current rates before 16 December.
There's a lot of noise about the price of food and drink being on the up in the UK, so we thought we'd look at the numbers for wine. Not that we're experts, but we do get to see both ends of the supply chain.
All the best
Gavin & Angela
Why UK wine prices are set to rise 5% to 10%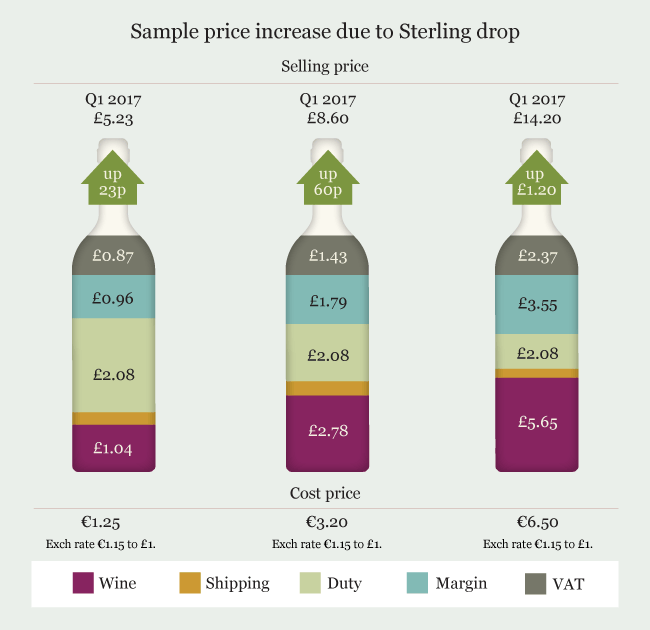 Here's a snapshot of how wine prices in general are likely to increase in the UK, given the fall in Sterling since June. As UK duty is a fixed £2.08 plus VAT per bottle, expect 5% on a £5 bottle - because the cost of the wine itself is relatively small - and up to 10% on bottles that sell for £10 or more. Beware the likely Toblerone effect in some cases (less spent on the wine inside, for the same consumer price) and note that these numbers don't include any increases from producers.
One stop shop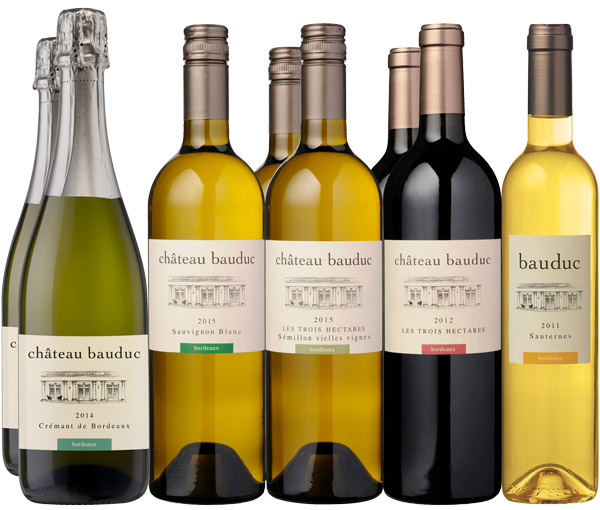 For the first time, our range this year includes every wine you might need for Christmas - not including fortified stuff like sherry and port. A delicious fizz, two dry whites, a full-on red and a sweetie that's brilliant with Stilton and Christmas pudding. All available in one package too, sold and delivered direct. Can't say fairer than that, guv.
Fancy that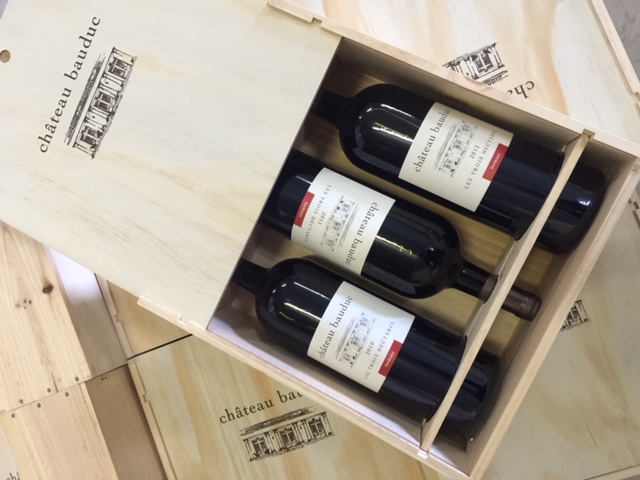 Our three vintage magnum cases are on the truck for London as we speak, along with a stack of two bottle wooden cases. Both gift boxes really look the part - the two bottle cases have a rope handle for easy lugging about, and the wooden magnum cases are a bit special, with each one containing a 150cl double-bottle of the 2010, 2011 and 2012 vintages.
Our Farmhouse in 2017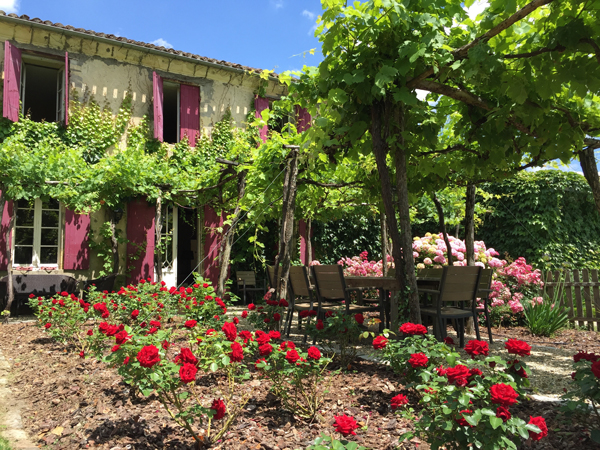 We had a terrific response to our email about the availability of our fabulous farmhouse in 2017. All the weeks in July and August are now fully booked, as are 4 out of '5' weeks in May. There are still plenty of options though for the glorious months of June and September. The vineyard really comes to life in June, while the harvest starts in September, and with a full Summer schedule of cheaper flights and no holiday traffic, it's a fine time to be here.
| | |
| --- | --- |
| This was sent to friends on our mailing list | |