Posted by Gavin Quinney on 26th Oct 2017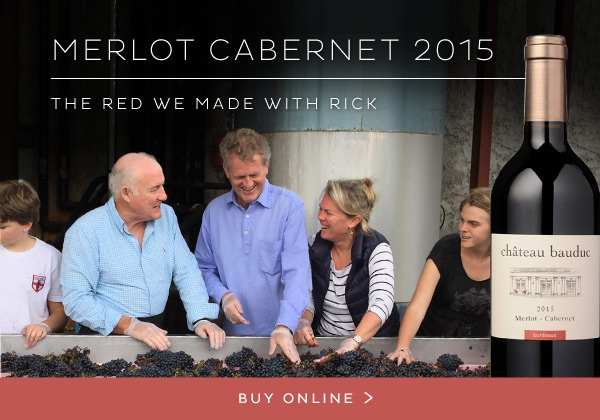 It seems hardly any time at all since Rick Stein was filming at Bauduc in 2015 for his 'Long Weekend' in Bordeaux. And here we are now, releasing the wine.
As with so many wines from that vintage, it is juicy and delicious and, quite surprisingly, already drinking well now.
This classic Bordeaux blend is 75% Merlot and 25% Cabernet Sauvignon (the grapes being sorted in the picture above) and is available now in 6 bottle or 6 magnum cases. Larger formats will be released later on.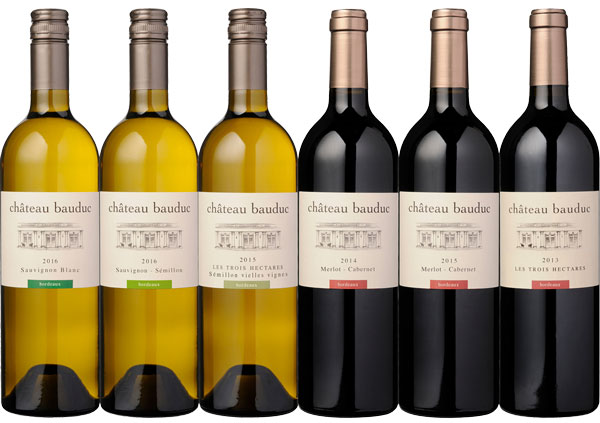 There's also a bottle of it in each of our new mixed 6 bottle cases - The Selection and The New Collection (one day we'll come up with more thrilling names). The former also comes to £9.90 a bottle with your 10% discount. With free delivery for 24 bottles or more in England and Wales, it's a good time to pick and mix some six packs.
As for what to drink it with, we recommend roast lamb. Preferably not too pink.
All the best
Gavin & Angela
PS if you'd rather not dive straight into the wine, here are the pics of the 2015 red harvest.