Posted by Gavin Quinney on 29th Nov 2019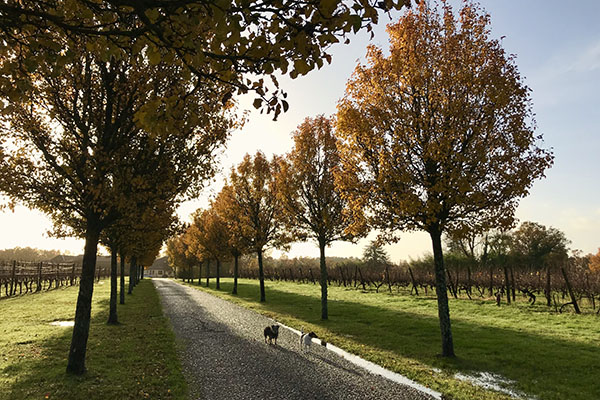 November might have been wet, but no less busy. We've been carrying on with the work in the cellar on the new wines and, in the vineyard, we've just started the winter pruning.
We have also just upgraded our website and it went live last night. It's an exercise that's always like the proverbial duck moving gracefully across the water while paddling frantically below the surface.
There isn't any Christmas bunting yet on the site but we'll get there.
All the best
Gavin & Angela
New look Bauduc website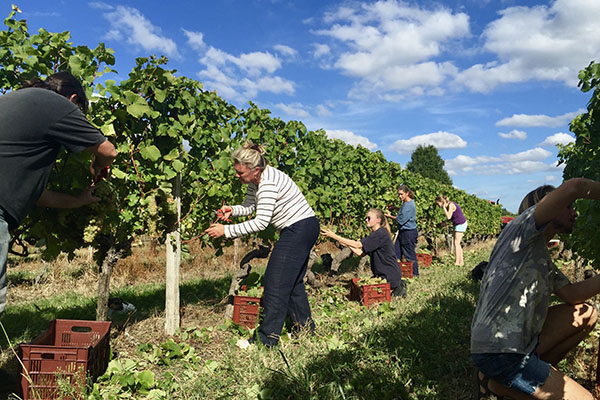 We hope you like the upgrade to our website. To give thanks (boom boom) that the thing is actually working, we've got a tasty 'specials' section where the wines attract an automatic extra discount when you add them to your basket for UK delivery.
Video of Bauduc from the air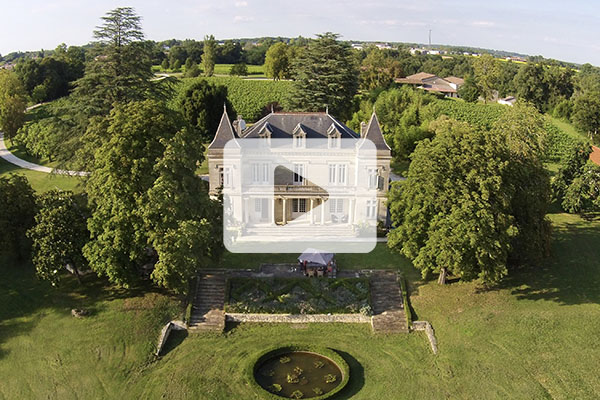 We've put a new, two minute film of the vineyard and the Château on the home page, and it goes some way to showing off what makes Bauduc a bit special. (Don't worry, we're not in it.) We moved to this beautiful estate near Bordeaux in 1999 and have notched up 20 vintages here. Much of the vineyard has been replanted over the years and, today, a thousand rows of vines surround the Château and winery in a single block.
Our thanks to Henry, our trainee. He had, after all, put 'drone pilot' on his CV.
New site, new ideas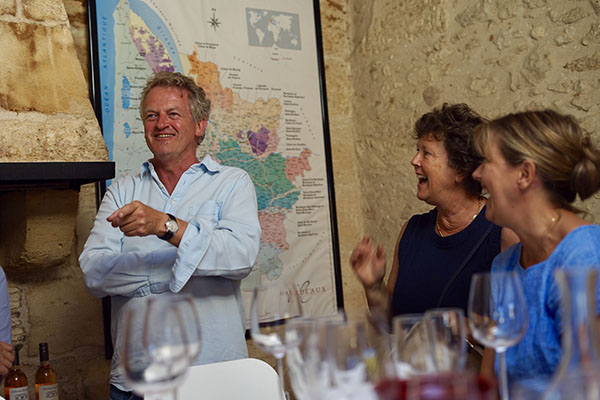 We have lots of ideas for the new website, including having customer reviews on our wines, improving delivery options, and a booking system for tours, tastings and picnics at the vineyard next year. These are all things for after Christmas but we wanted to make sure the site functions normally for orders, or at least as well as the last one.
If you have any thoughts on the new site, or any ideas or suggestions, please email Gavin as above (or Direct Message on Twitter or Instagram, Messenger, or WhatsApp, or text, or even call… Lordy). Our details are on the Contact page.
(Thanks to Paul and Sarah for sending the above photo after their tasting during the harvest.)
The French collection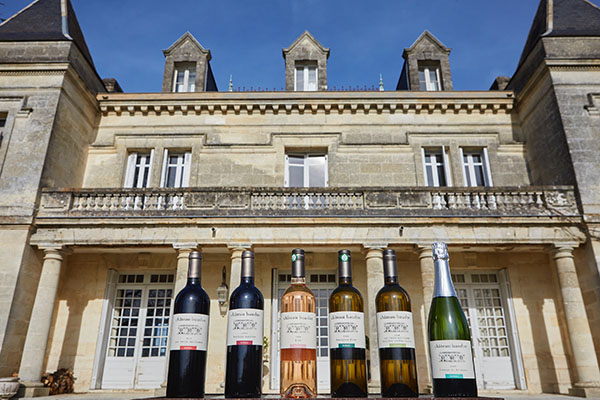 It would be remiss of us not to include our sister website, WineCollect.com, for those who want to swerve the UK duty of a few pounds a bottle by collecting from our Château near Bordeaux or from our Calais collection point. If you're planning a wedding or a big event, order from the Singles section on Bauduc.com to try individual wines at home first (or a selection from the Mixed case section) before ordering in bulk for collection from France. Assuming you need to try them first...
Farmhouse 2020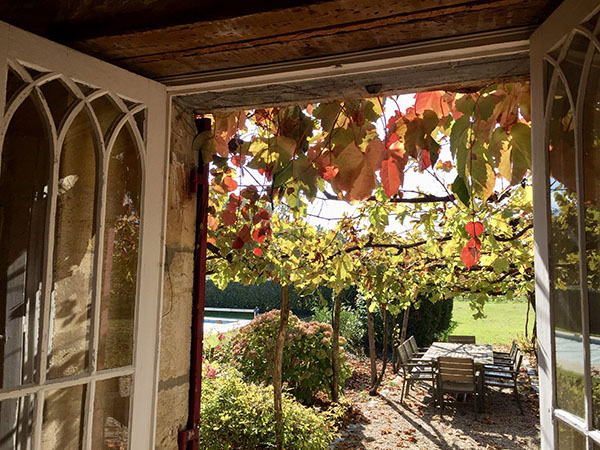 Don't forget our Farmhouse is available for weekly bookings next year, from April to October. From the start of May 2019 it was booked out by the week for the next six months, solidly. It's a great place to relax by the heated pool, eat and chat under the vine covered trellis, or even to be more active with walks around the vines or to hire bikes for the 50km cycle track nearby. And now you can take a trip into Bordeaux on our new express coach service into the city from the end of Rue Bauduc. Don't miss the last bus home at 10 o'clock.