Posted by Gavin Quinney on 30th Jun 2017
We hope you're well and that the summer ahead is a happy one. Here's our usual, somewhat patchy review of the month. It's been pretty hectic for us and we're hardly scratching at the surface of what we've been up to, with so much going on in the vineyard, so much happening around Bordeaux and no shortage of visitors, all of whom have been most welcome.
All the best
Gavin & Angela
Vinexpo's special dinners in June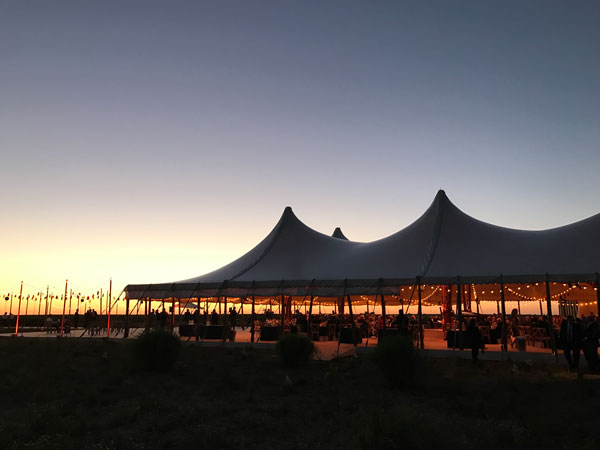 There are trade shows that rival Vinexpo, the massive event that takes place every two years in Bordeaux in June. Prowein in Düsseldorf, Germany, is hugely impressive and the London Wine Fair has a convivial and relaxed if much smaller feel to it. There are few places though that can compete with the dinners held at some of Bordeaux's leading chateaux during Vinexpo, which ran from 17 to 21 this month. To be fair, our house guests from 67 Pall Mall, London's smart new wine club, showed tremendous stamina in attending five such dinners on the trot on such swelteringly warm June evenings.
Big bottles of Bauduc 2015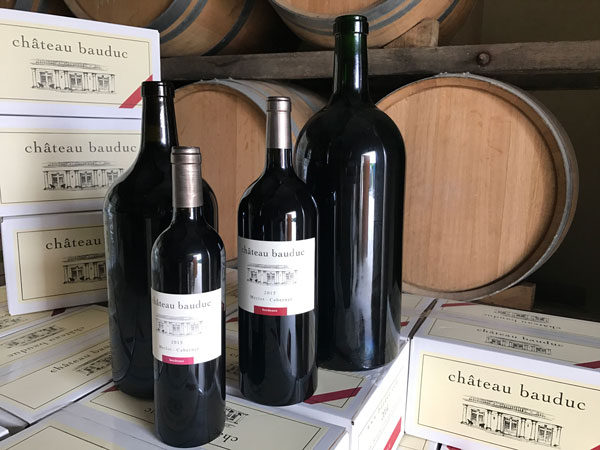 One of the things you learn from these impressive dinners is that large bottles of red wine are a lot of fun. And photogenic. So when we bottled our 2015 red at the end of Vinexpo, we made sure we put some in magnums (quite a lot), double magnums (quite a few) and 5 litre whoppers (a select few). Rather confusingly, 5 litre bottles are called Jéroboams in Bordeaux, while a Jéroboam of Champagne is the same size as a Double Magnum in Bordeaux (3 litres). 4.5 litre Bordeaux bottles are sometimes called Jéroboams as well, while a 5 litre bottle of Burgundy is known as a Rehoboam. (To be honest, I thought I'd ordered Impériales, which hold 6 litres.) It's all very straightforward, this wine thing.
Why pay nearly £100 for a magnum of claret?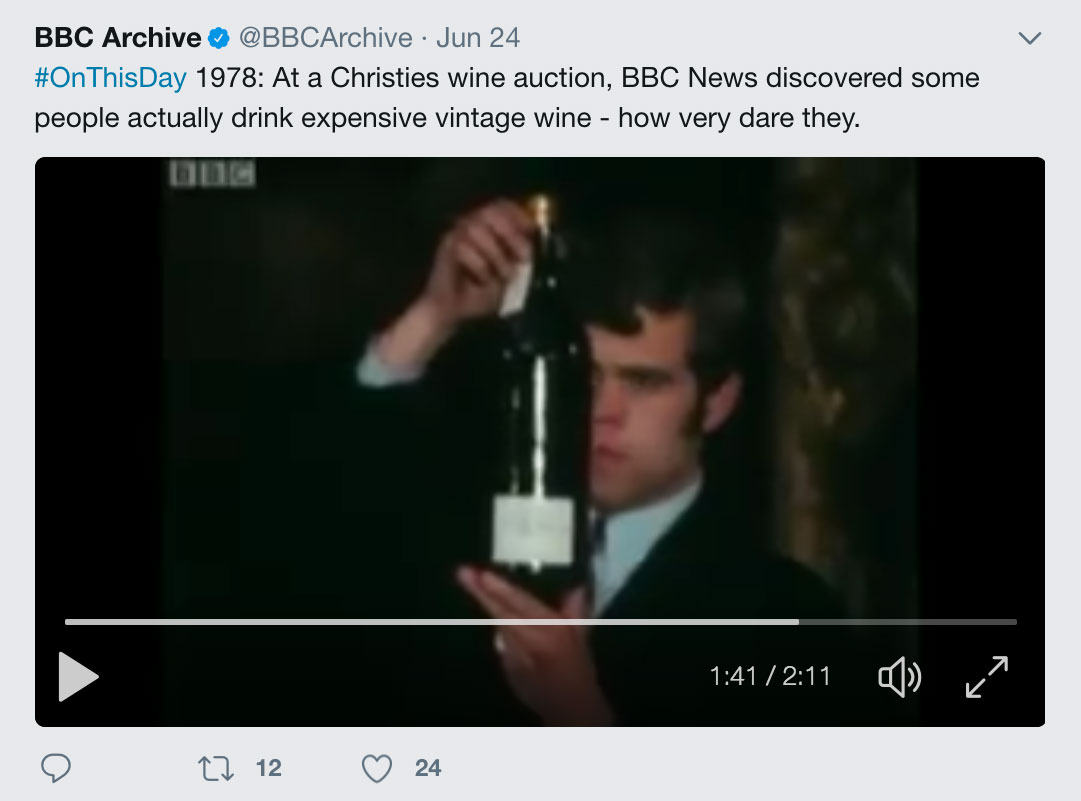 "What is it that makes a person pay nearly £100 for a magnum of claret?" Richard Whitmore of BBC news asked Michael Broadbent, referring to a sale of Lafite 1870 in this short clip. These magnums of Lafite 1870 sold for under £100 in 1978. With inflation, that's £550 in today's money. The same wine is on sale now for £21,000 and, by that same token, the 41 magnums of Lafite 1870 that sold in that auction for £3000 almost 30 years ago would be worth £940,000 today. However, caveat emptor, as Master of Wine Susie Barrie explained in this fascinating Radio 4 programme on counterfeit wine.
Bordeaux 2016 en primeur - for the few, not the many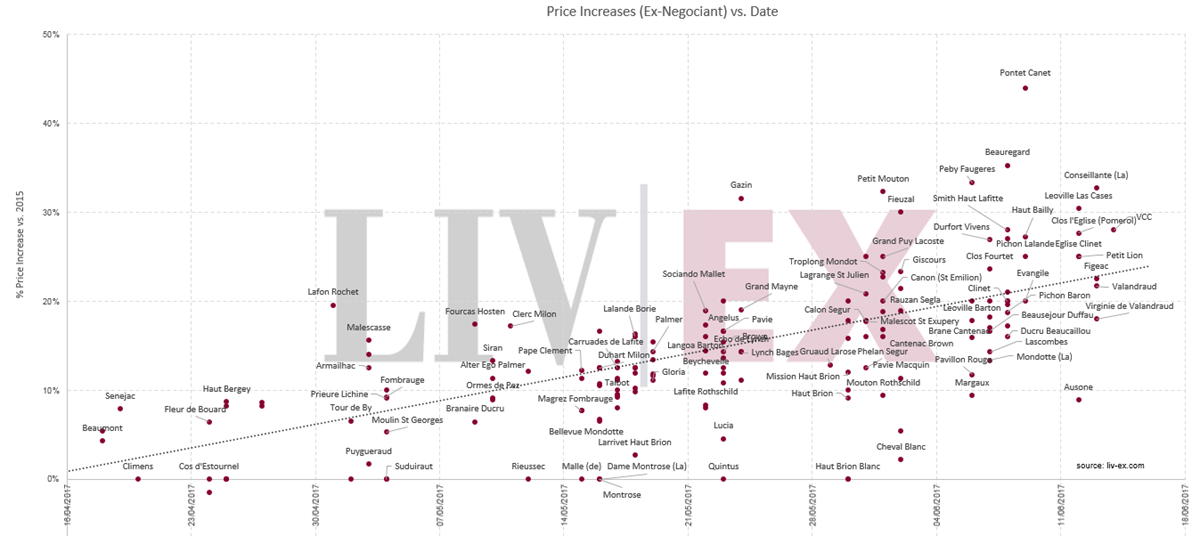 The Bordeaux en primeur campaign has come to a close. Farr Vintners, the UK's biggest importer of fine wines from Bordeaux, reported that this, unsurprisingly, was their best campaign since the 2010 vintage. But it could have gone better. "Although this has been a successful campaign (and clearly a great vintage), we have only really sold 30-40 châteaux in volume. It would have been more successful if prices had been more reasonable. Too many proprietors have increased their prices without justification and many wines that could have sold well have actually sold poorly as a result of this. On top of this, we were also hindered by an exchange rate that was 15% worse than last year."
Paris to Bordeaux in just two hours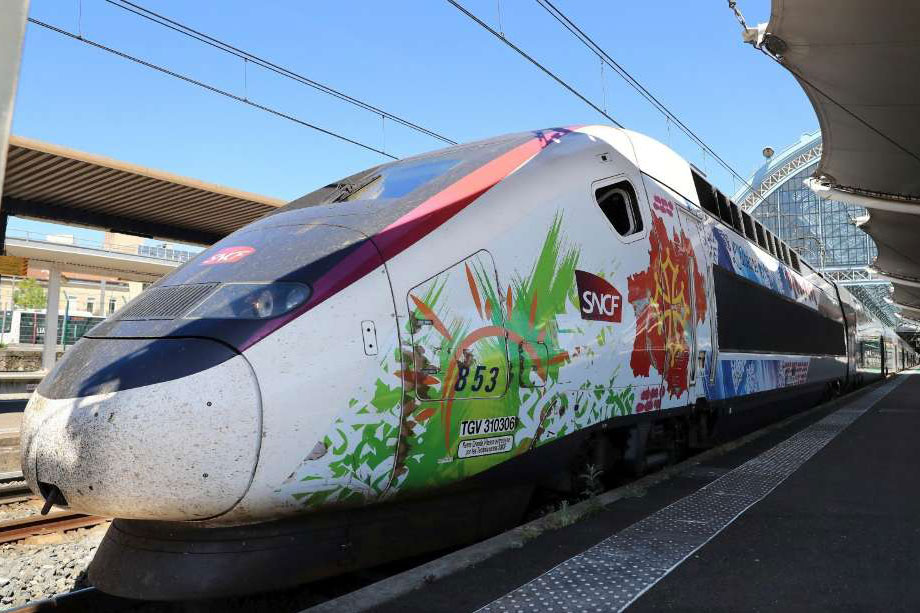 Well, we'd look at it the other way round of course, but either way we're excited to try out the new TGV service from 2 July, which takes just over 2 hours and knocks 75 minutes off the current journey time. Fares seem reasonable too - advance First Class return tickets are as low as 100 euros, let alone 2nd class. As a comparison, it's the same distance - 500 kms as the crow flies - as London Kings Cross to Berwick upon Tweed, which takes 3h 40 minutes, a bit more than the current Bordeaux-Paris TGV (but off peak First Class is a crippling £377 and standard off peak £220). Recommendations for places to go or see in Paris are welcome.
And we thought we were fans of the grape…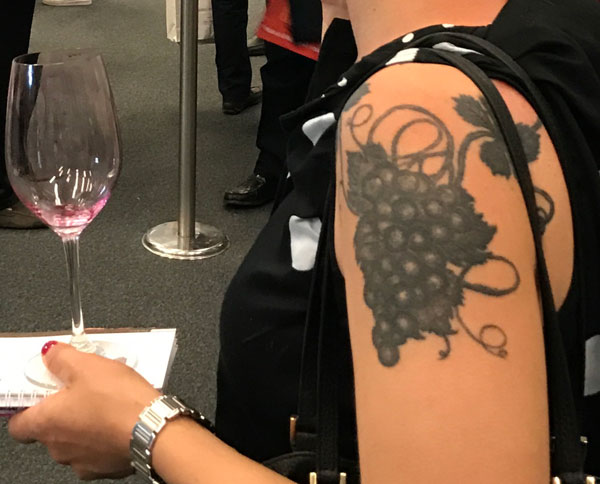 Vinexpo, June 2017
| | |
| --- | --- |
| This was sent to friends on our mailing list | |