Posted by Gavin Quinney on 31st Mar 2017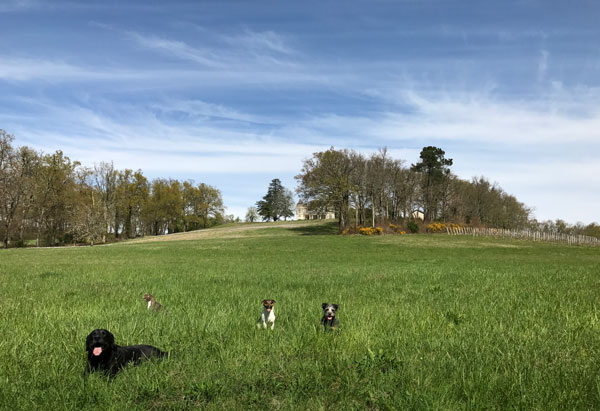 The B-word we're limiting ourselves to this month is B for Bordeaux 2016. It's a terrific vintage that the trade and press are about to taste in situ, and our fascinating analysis of how the weather made it is linked to below. What made 2016 particularly unusual was that many French regions were far less fortunate for both quantity and quality.
The other in-depth study below is one of UK duty. £3 of a £5 bottle is now tax and HM Government trousers a staggering 70% of all still wine duty paid that's levied in the EU. We just thought you ought to be kept up to date.
And do check out our farmhouse. We're solidly booked from mid-May to mid-October but we now have a fortnight free at the end of June.
All the best
Gavin & Angela
How the weather shaped Bordeaux 2016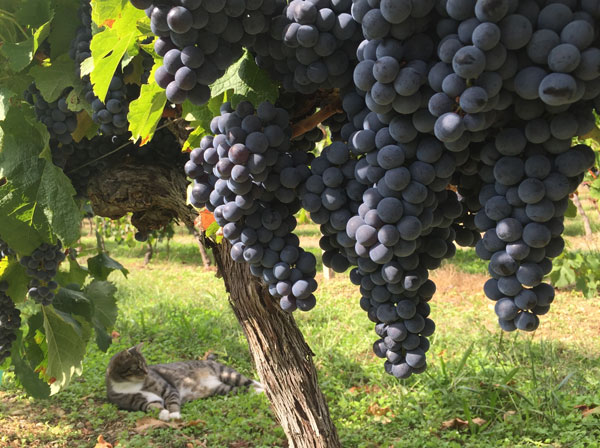 The wine trade and press descend on Bordeaux next week for the official En Primeur tastings of the latest vintage. There's little doubt, to my mind, that they'll find a great many exciting wines, both in the Royal Circle and in the more affordable stalls. At the top end, the wines will not be cheap when prices emerge later on (especially after the plaudits they'll receive) but there'll be scores of others that offer terrific bang for your buck - or even for your pound. As a precursor to these tastings of young wines from barrel, here is my annual overview of how the weather made the vintage.
17 unpalatable truths about UK wine duty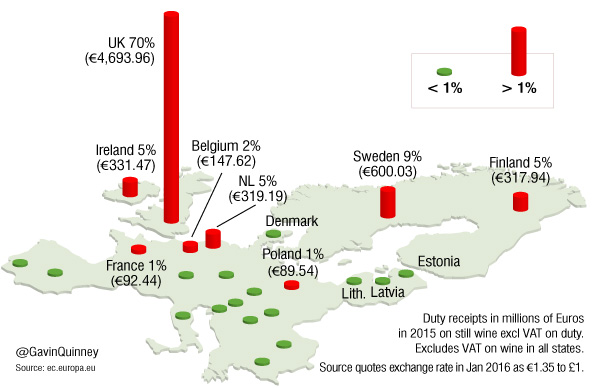 UK duty on wine went up by 10p a bottle to £2.60 (£2.16 plus Vat) in the Budget this month. You'd be forgiven for not picking up on that as it's customary for the Chancellor of the day to confuse the media with a short burst of twaddle. "I will make no changes to previously planned upratings of duties on alcohol" he said. What he meant was that all alcohol duties were to increase at the chunky rate of inflation (RPI) of 3.9%.
The rise of 8p plus VAT, which came into effect on 13 March, is actually a significant whack on the cost price of your average bottle in a supermarket or in a pub. And completely out of line with what you pay on the continent. Here are some facts.
Zesty yet mellow beauty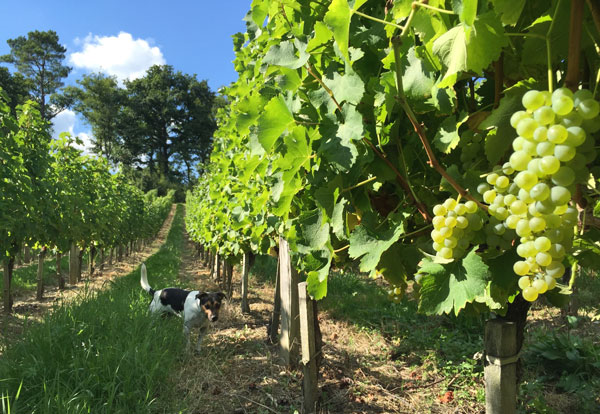 We had a terrific take-up on our new season wines and many thanks to everyone who chipped in. Nice write up too from Jonathan Ray for The Spectator Wine Club: "The 2016 Château Bauduc is the fourth vintage we've offered of this zesty yet mellow beauty and it's easily the best yet. Made from 100 per cent Sauvignon Blanc by Gavin and Angela Quinney at their 200-acre estate in the Entre Deux Mers, some 15 miles south east of Bordeaux, it has been the house wine for both Gordon Ramsay and Rick Stein for more than 15 years."
Farmhouse fortnight - end June, start July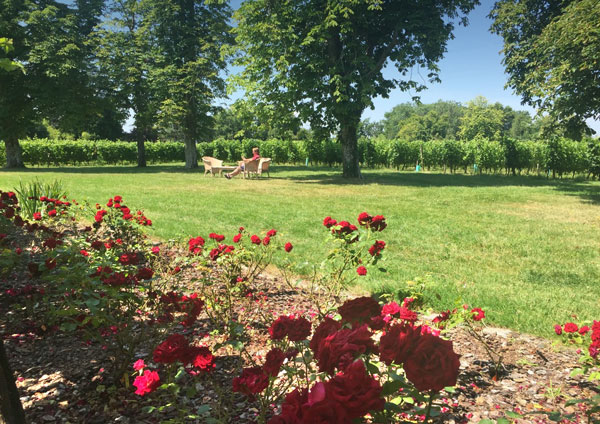 We've had a cancellation for our delightful farmhouse so the last week of June and the first week of July are both available. Not the school holidays perhaps but a prime time to visit Bordeaux, the region and the coastline. Or do nothing and relax by the pool, stoke up the barbecue and eat, drink and be merry. 'Absolutely perfect week. Cannot think of anything I would have changed' wrote the guest pictured above during the first week of July last year.
| | |
| --- | --- |
| This was sent to friends on our mailing list | |