Posted by Gavin Quinney on 30th Dec 2022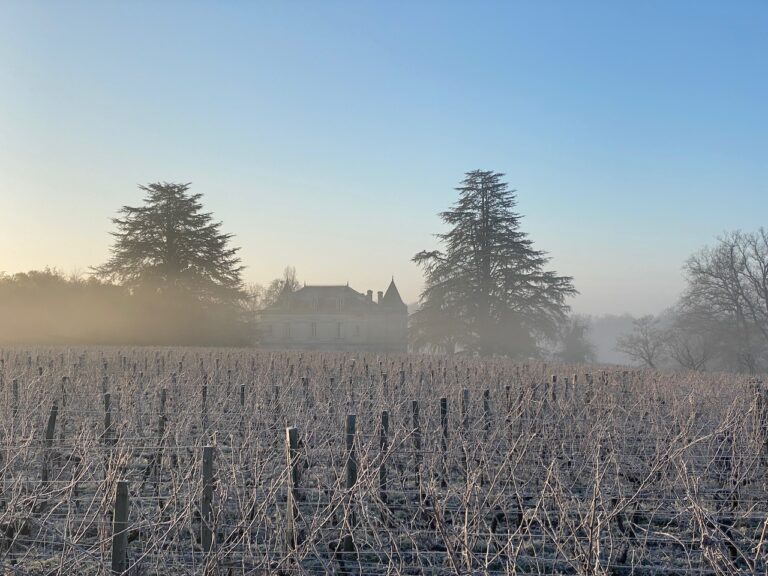 We hope you've had a lovely Christmas and, as we herald in 2023, we take a customary look back at the year in the vineyard. Putting this photo journal together in the last couple of days reminds us just how quickly the seasons merge and turn full circle. And that times with all the family together are moments to be cherished.
Oh, and that one of our new year's resolutions should be to post more #yearinthevineyard images on @chateaubauduc and @gavinquinney on Instagram, Twitter and Facebook.
All the best for the year ahead,
Gavin & Angela Quinney
---
2022 A year in the vineyard – a photo journal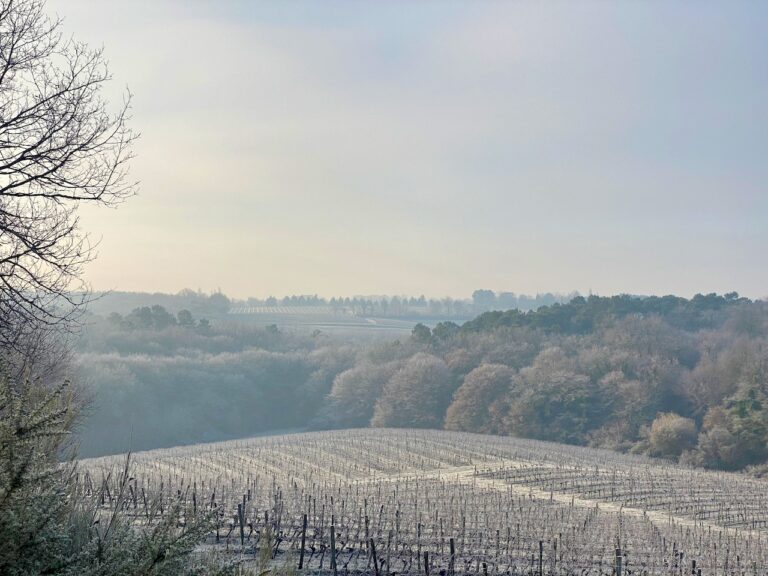 All the photos are from this past year. This was from January.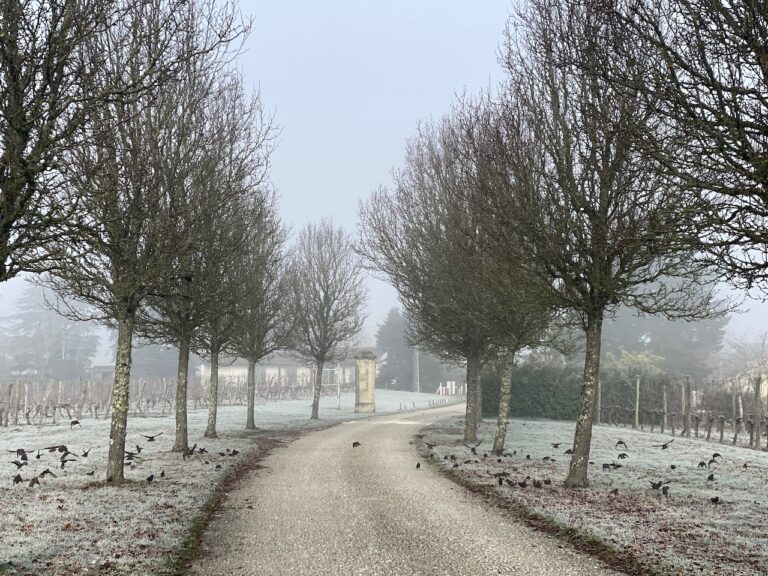 It's usually pretty quiet here in January, unsurprisingly.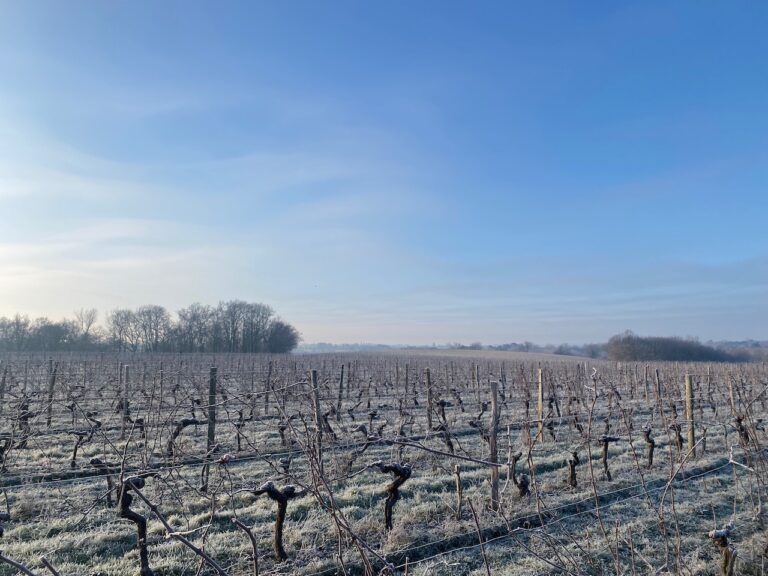 Older vines in the block we call Les Trois Hectares. Our old friend Ronan Sayburn, now CEO of the Court of Master Sommeliers, once brought his team from Gordon Ramsay to the vineyard and asked, 'so why's it called Les Trois Hectares?'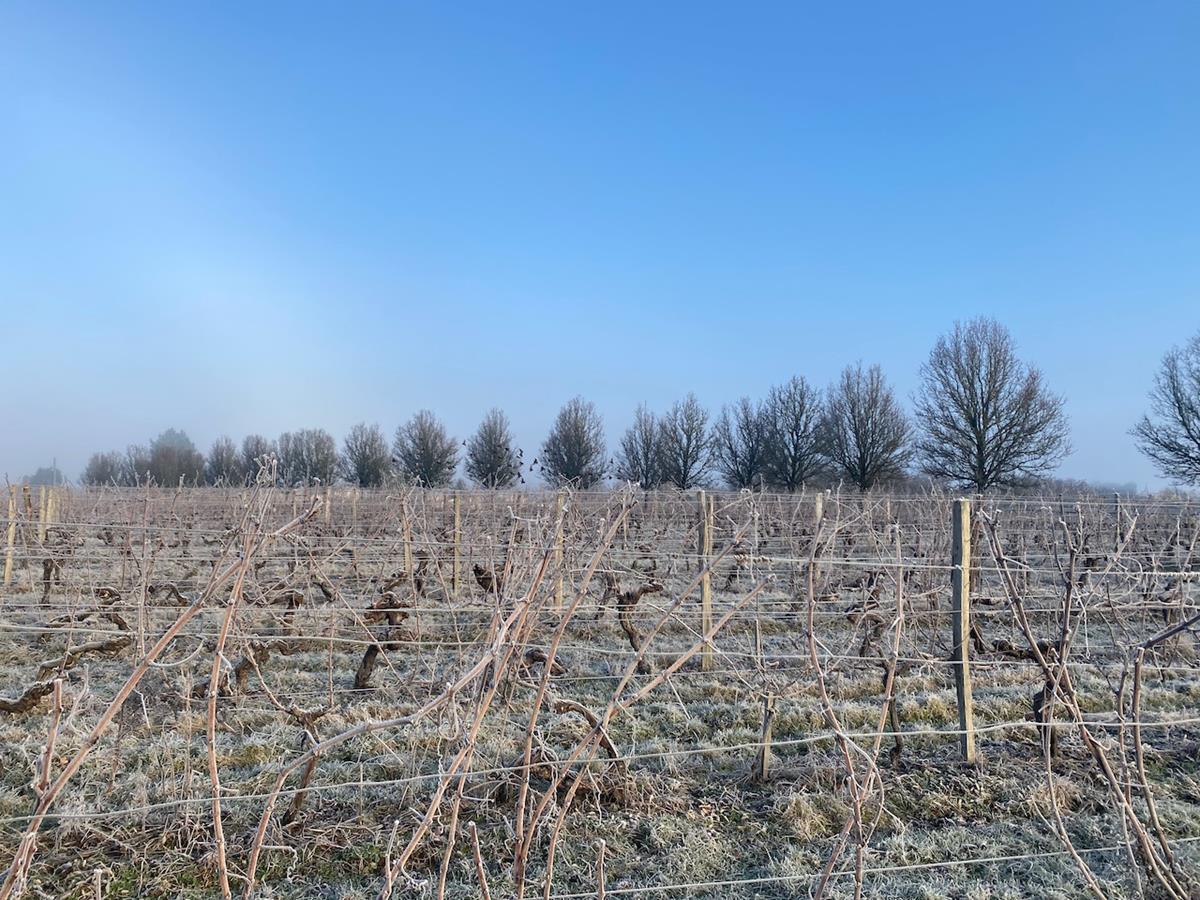 His French has improved since those early days.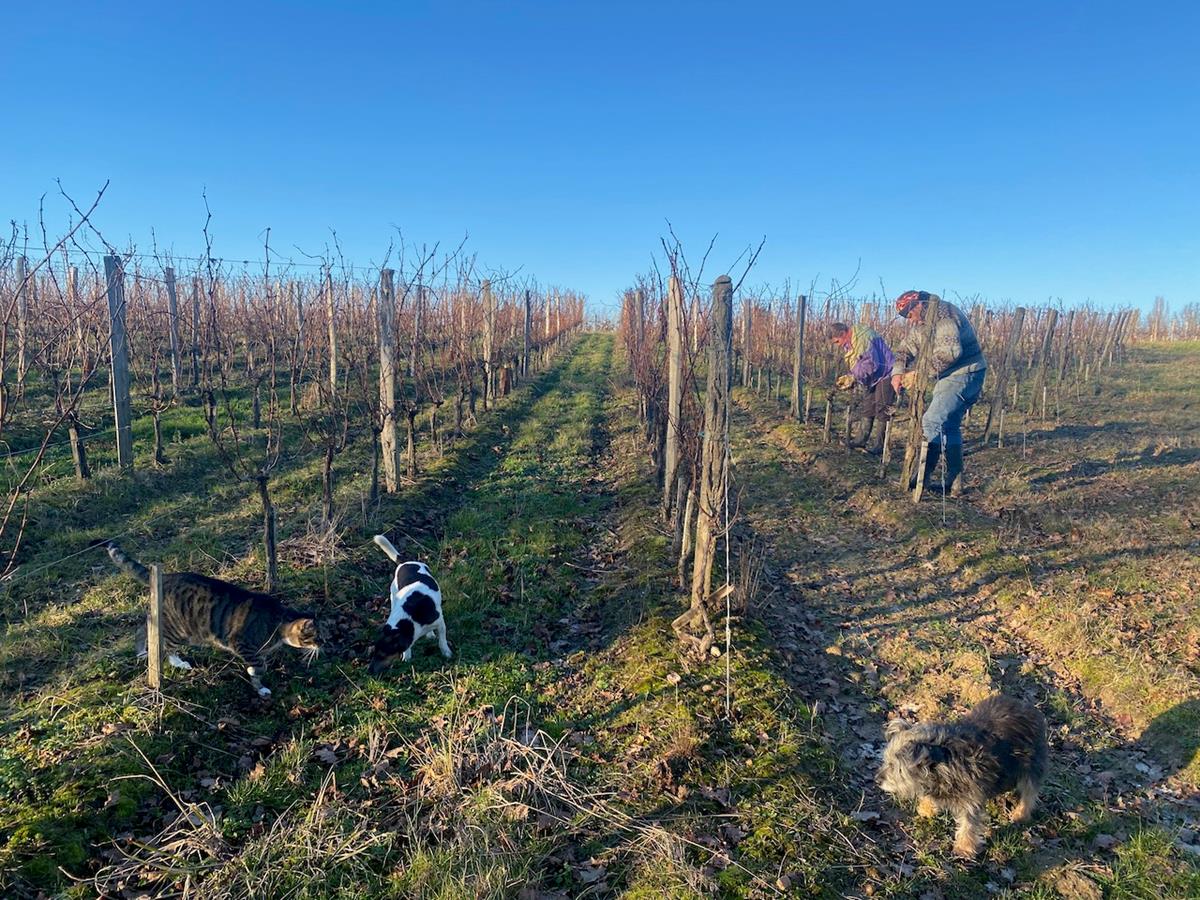 Daniel and Nelly pruning younger Merlot vines on a warmer January day, helped by #goosebauduc (the cat), #paviethedog and #margauxterrier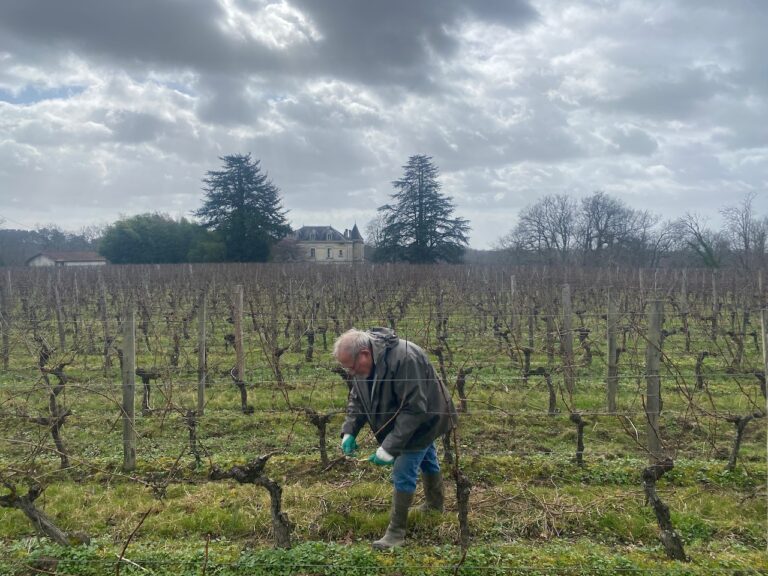 Patrick removing the old wood after the vines have been pruned. Not every day is sunny.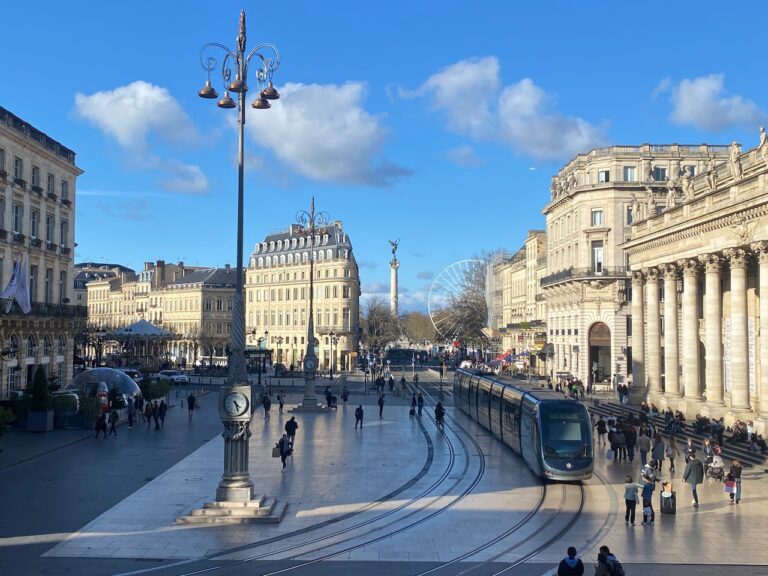 Even in winter, Bordeaux is a lovely city. (Though it poured with rain last night as we all queued for L'Entrecote, the famous steak-frites restaurant and an old family favourite.)
There's a fast bus every hour on weekdays (7am-10pm) to and from the end of Rue Bauduc right into the centre of the city. This was February.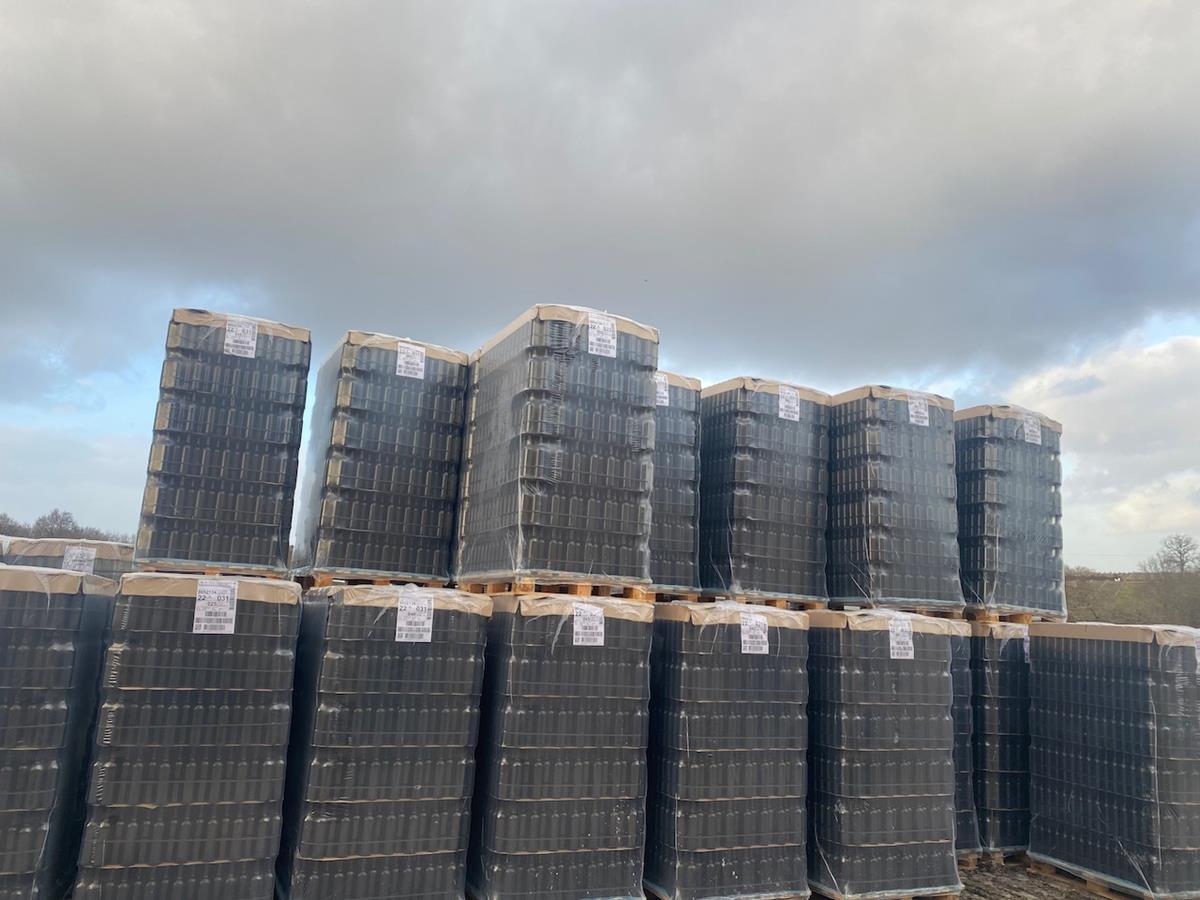 February and March are usually bottling time for our whites and rosé.
Mis en bouteille au Château. With a very large machine on the forecourt.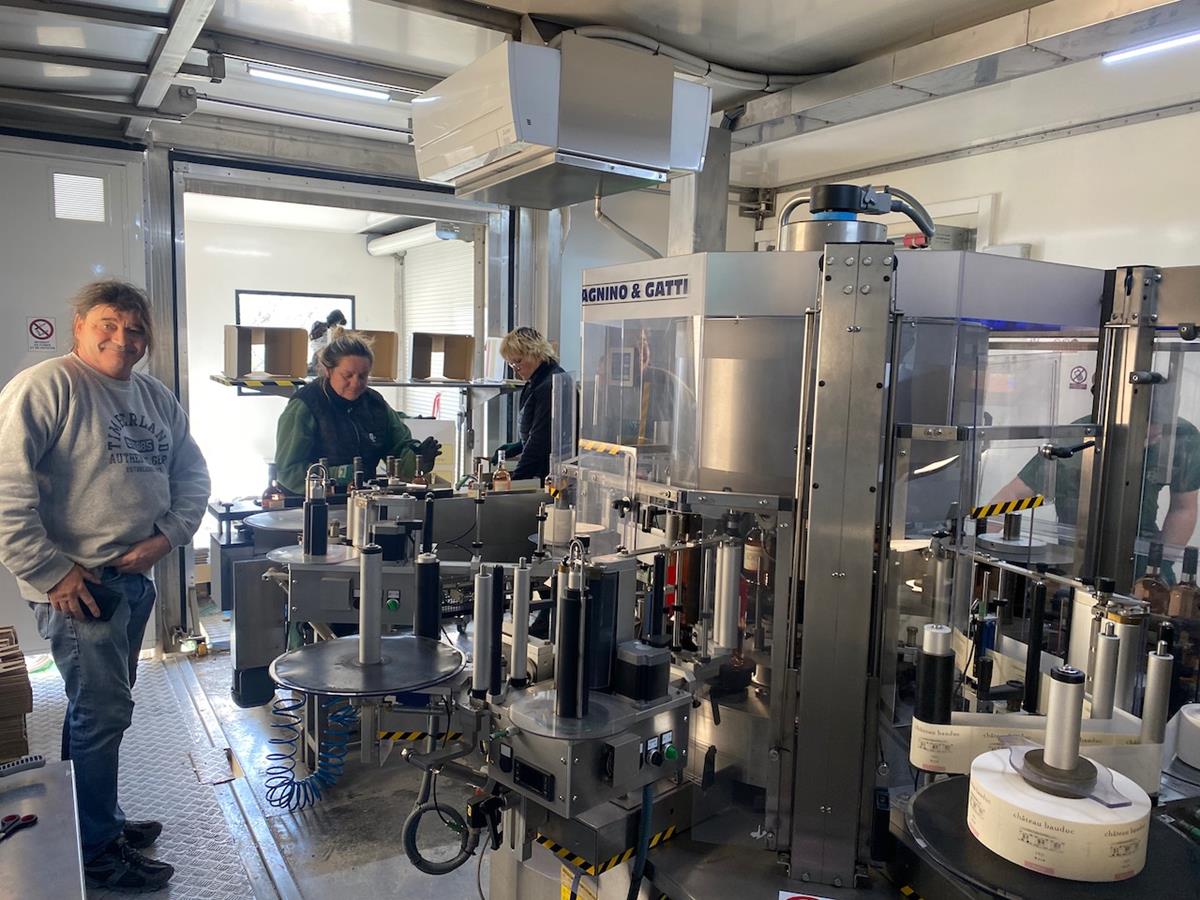 Daniel making sure everything goes to plan.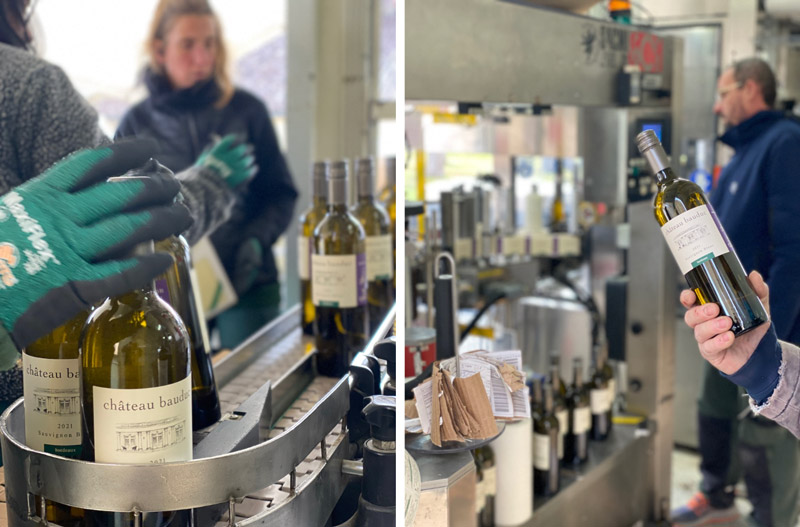 Sauvignon Blanc 2021.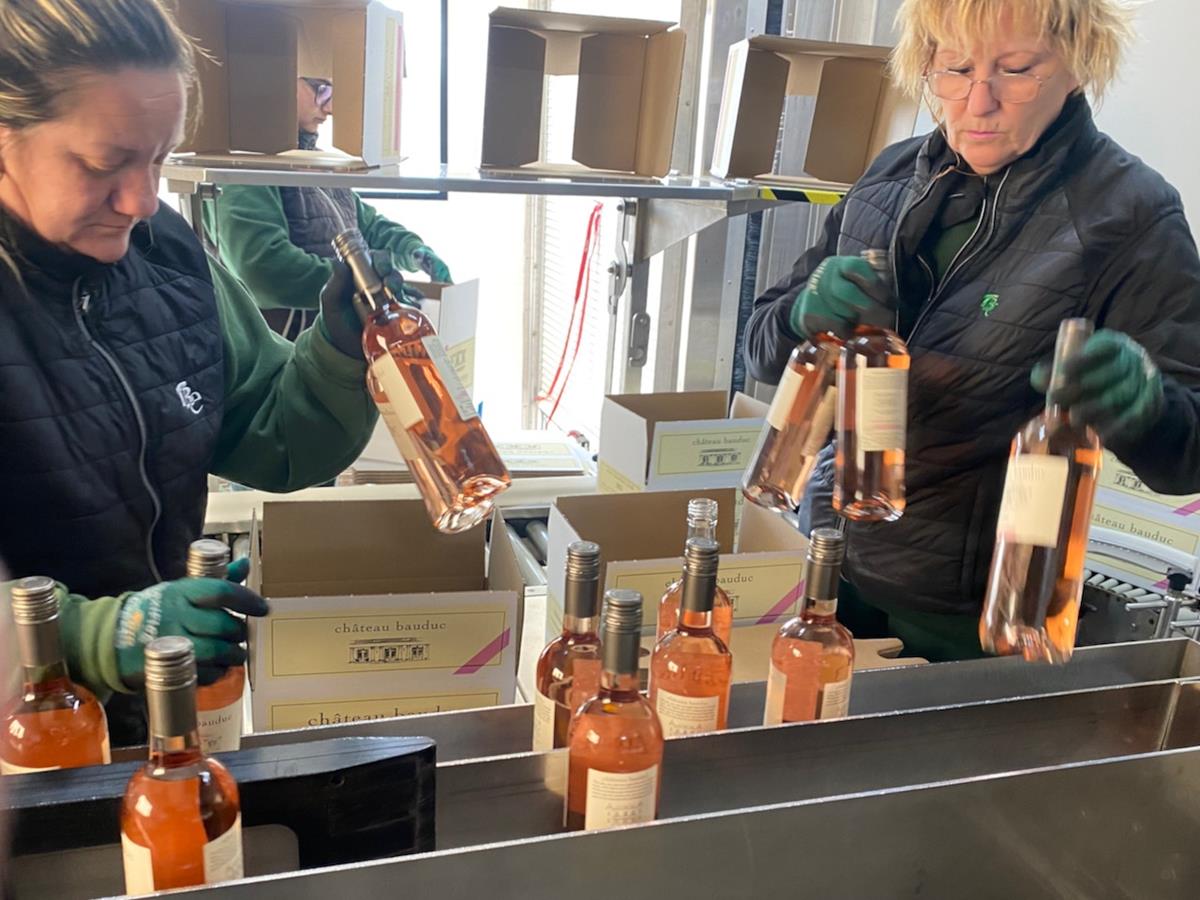 And Rosé 2021 of course. Handle with care – not least with screwcaps.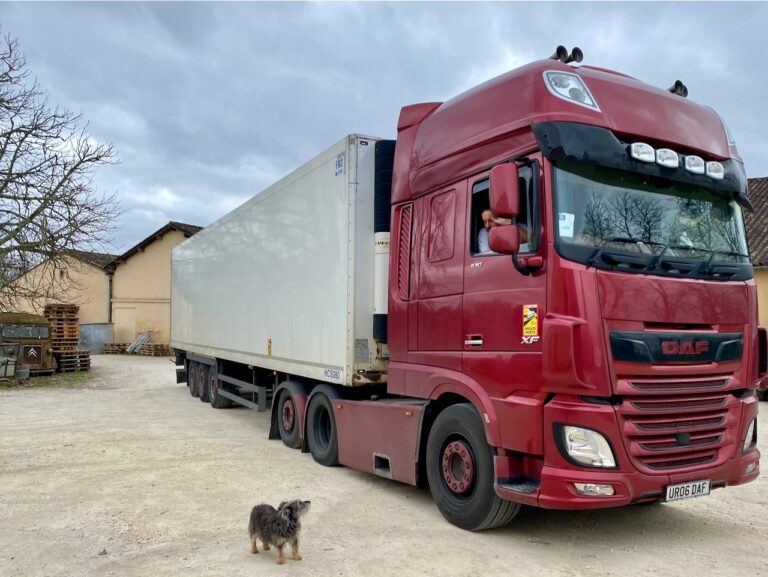 Margaux sending Dom on his way with a load back to England, March 2022.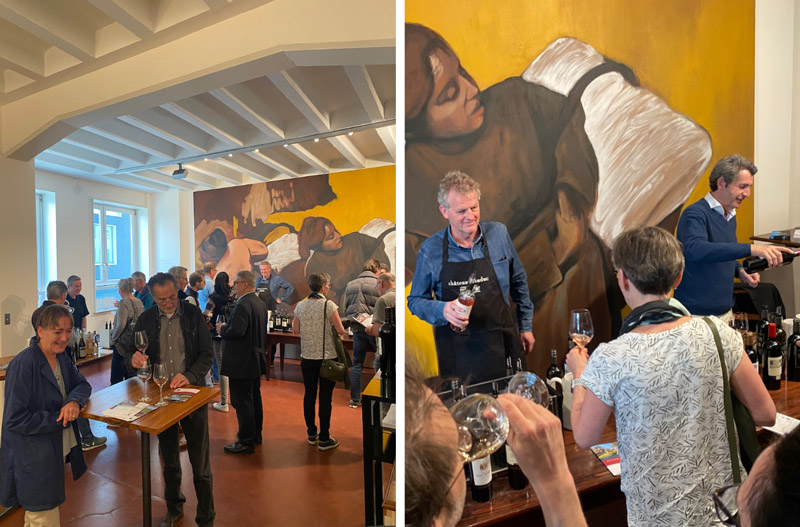 A March tasting in Zürich with our importer Philipp Schwander MW, along with our friend Andrew McInnes of Château Ramafort and La Cardonne.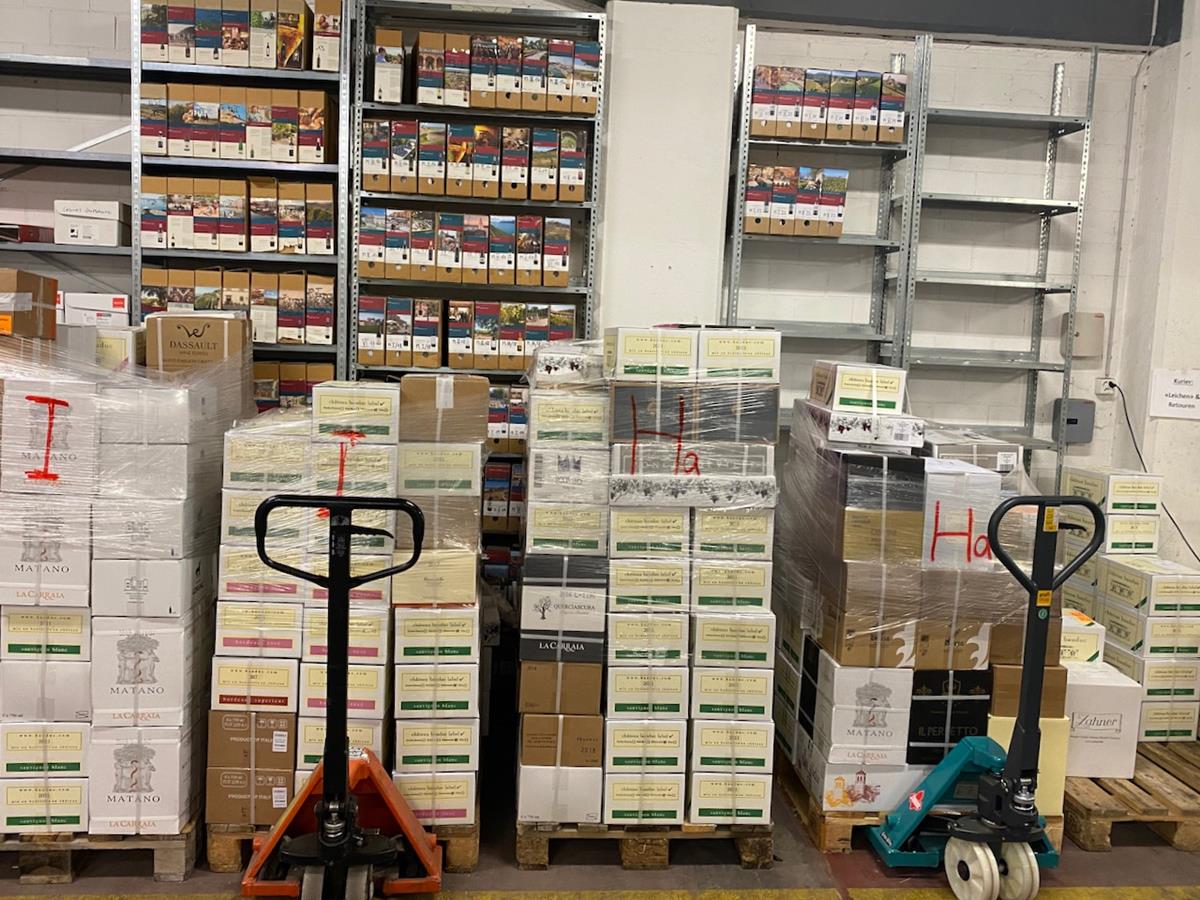 Philipp has helped to make Bauduc a popular brand in Switzerland. Customer orders about to be collected from their office by the delivery people.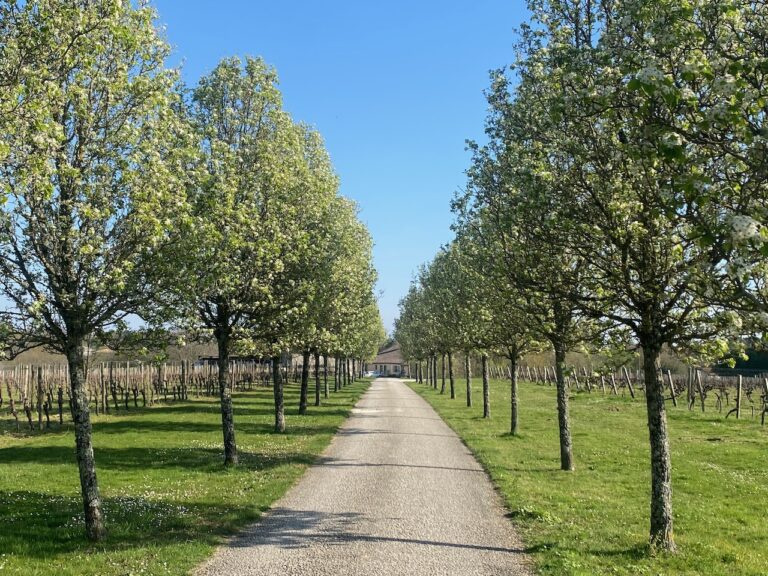 The drive in late March.
April tastings in London. Jean-Claude Breton had been the Maître d' at Restaurant Gordon Ramsay for 24 years and it was he that introduced me to the new sommelier, Ronan – mentioned above – over a lunch all those years ago in 2000. We'd been regulars at a restaurant called Aubergine where Gordon Ramsay was the chef, and JC his Maître d' back in the nineties. Jean-Claude retired at the end of April this year so it was great to see him before he left, and also present the new vintages to James Lloyd the head sommelier – whom we've also worked with for years.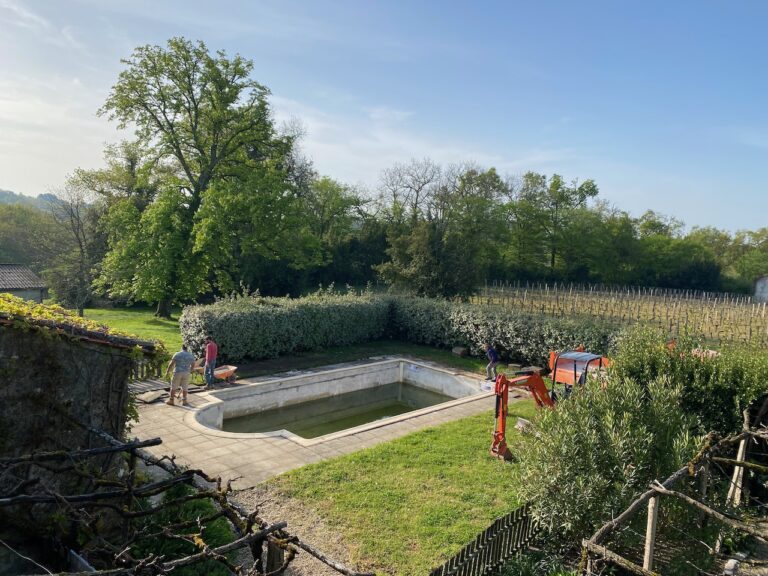 The spring joys of a new pool and paved terrace at the farmhouse.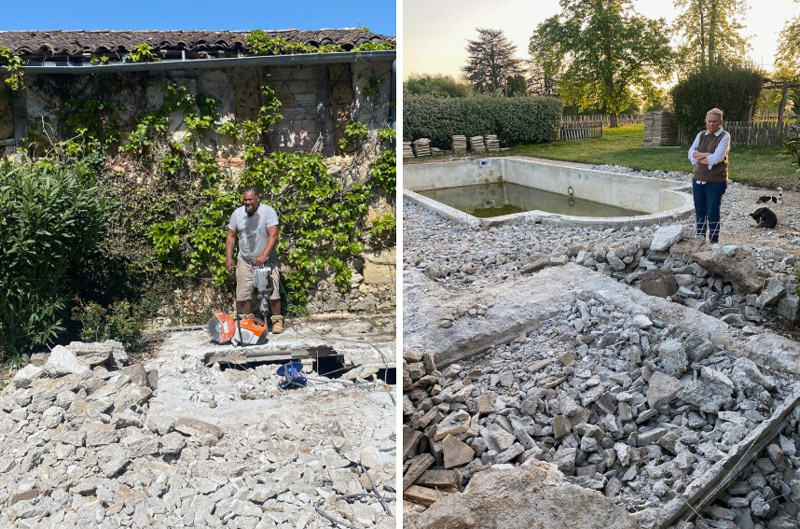 It seemed like a good idea at the time.
Late April ‪and visitors start to arrive from England for tastings. Not all on bikes and in uniform but all are welcome with a bit of notice. A handsome group order afterwards to someone's house on their return was just as welcome for all concerned.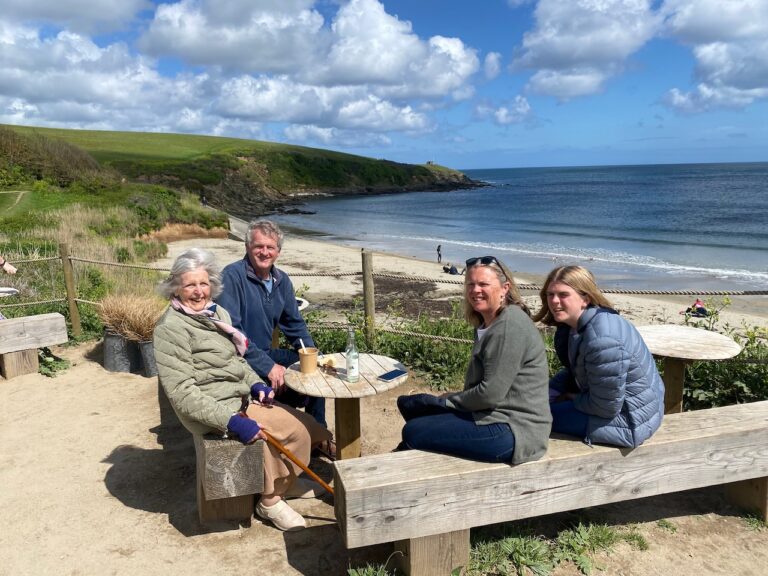 We took DQ to Cornwall in May and again in late October. Bracing weather during both trips and good for the soul.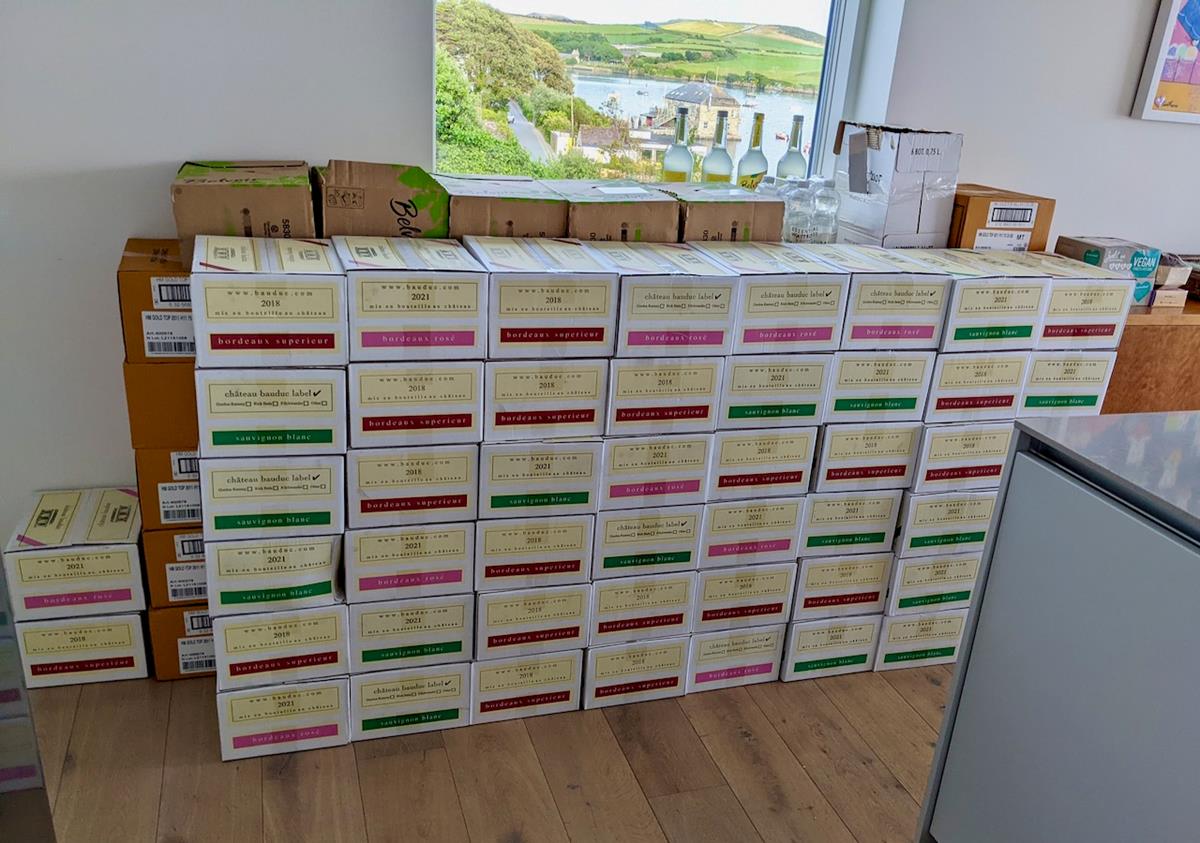 Speaking of large orders and Cornwall, we loved this photo sent by good friends who'd ordered a wall of wine for their daughter's wedding reception near Rock.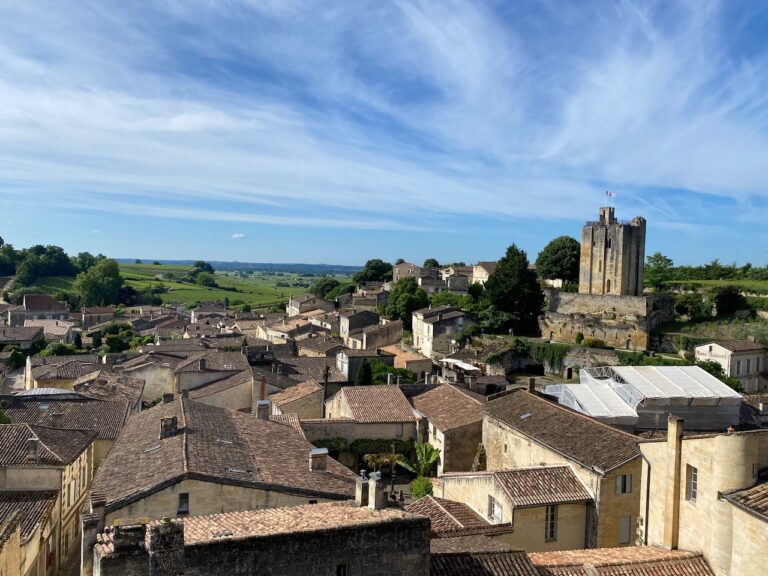 May back home and Saint-Émilion is a picture. Some fabulous new restaurants too in and just outside the town. (See our Farmhouse pages for the list if you're planning a visit.)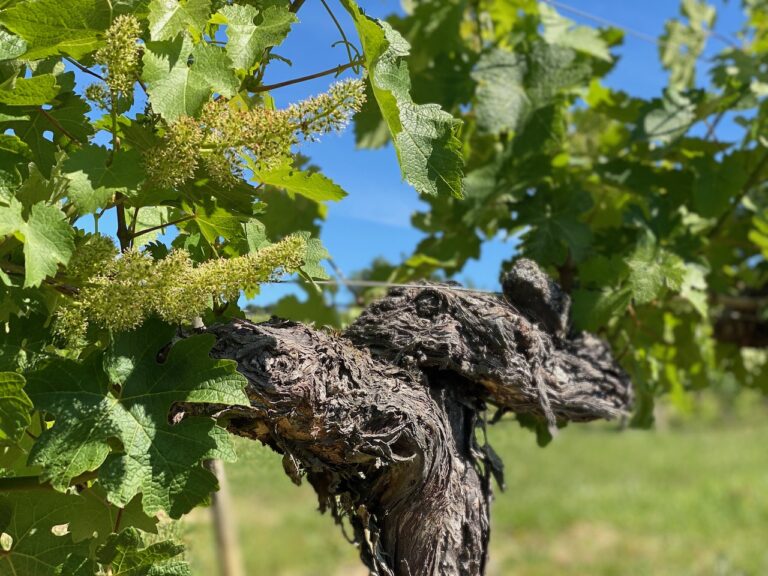 May was flowering time in the vineyard. Crossed fingers for good weather.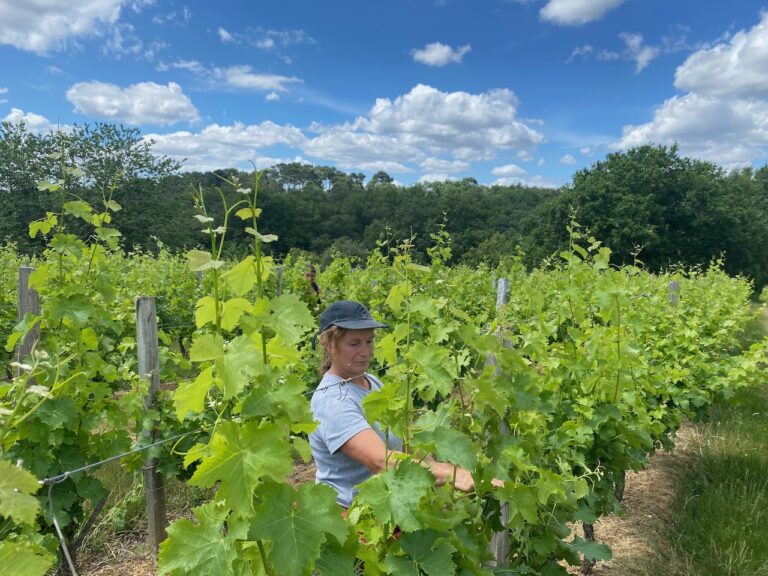 June is one of the busiest months with lifting the vines between the training wires. Twice.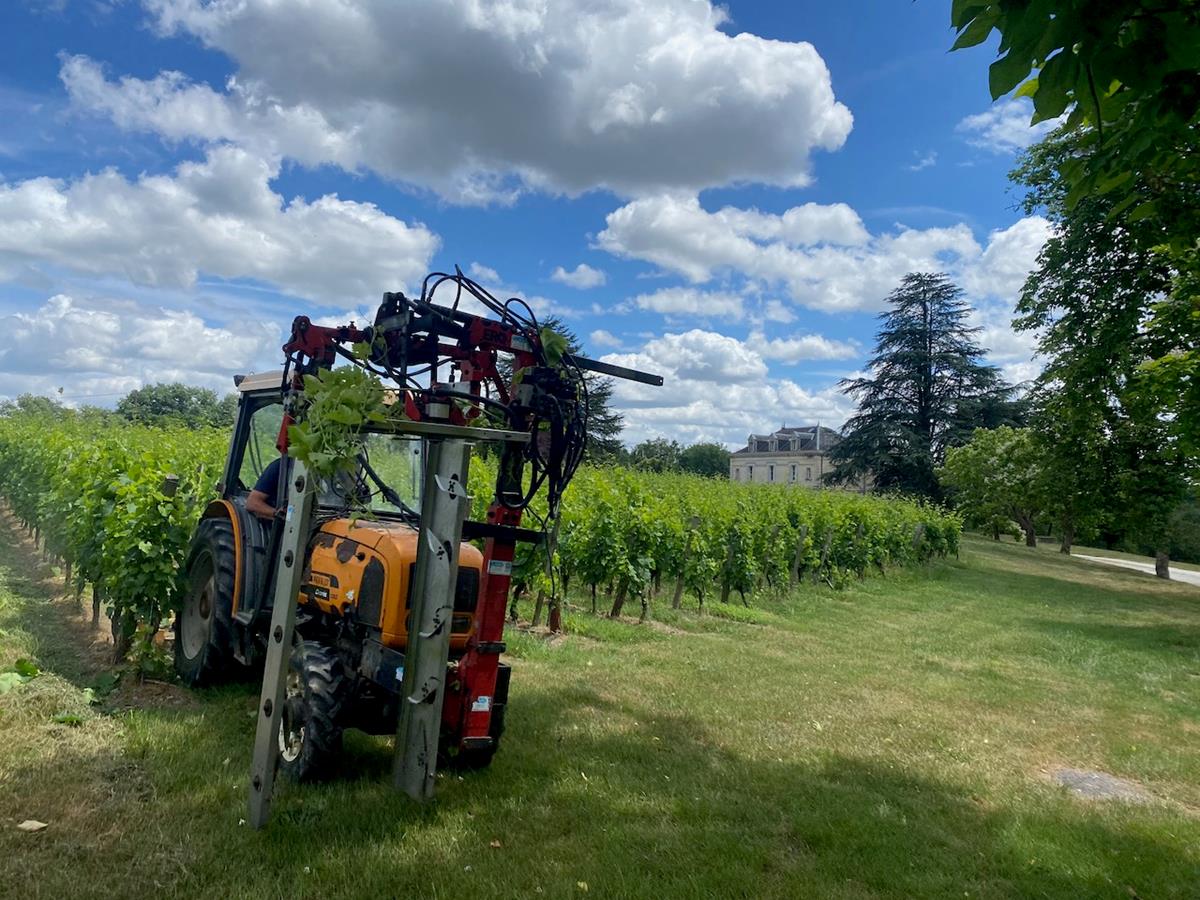 And trimming them.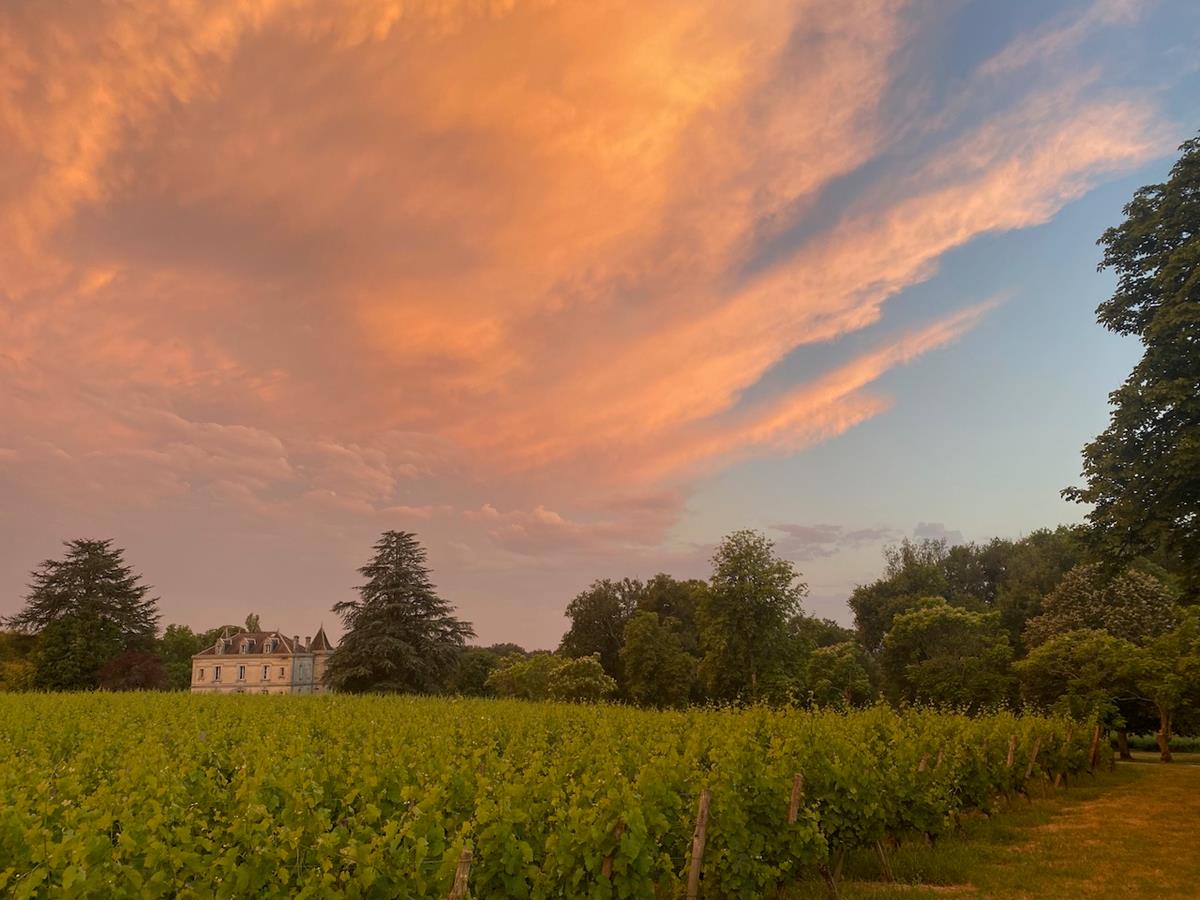 Early June and on the weekend of 18 June we saw 40ºC and it was even hotter on the coast.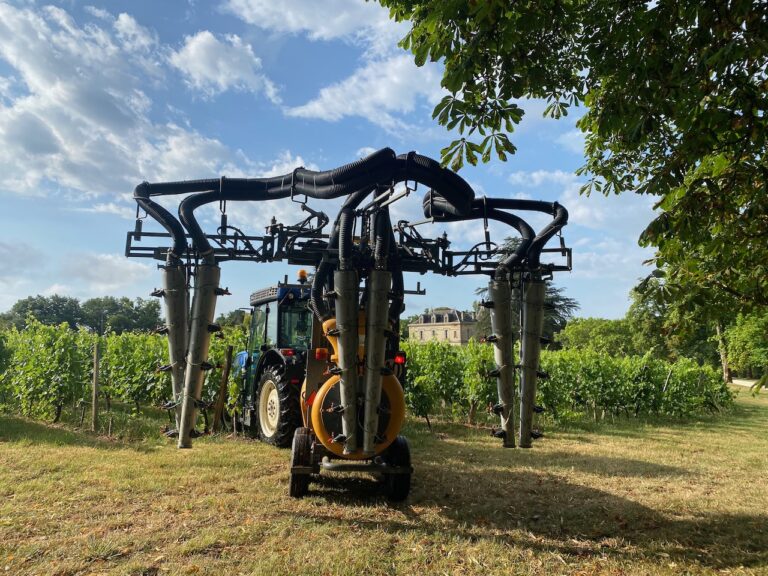 This was Monday 20 June and, after the heatwave of the weekend, there were heavy storms that night.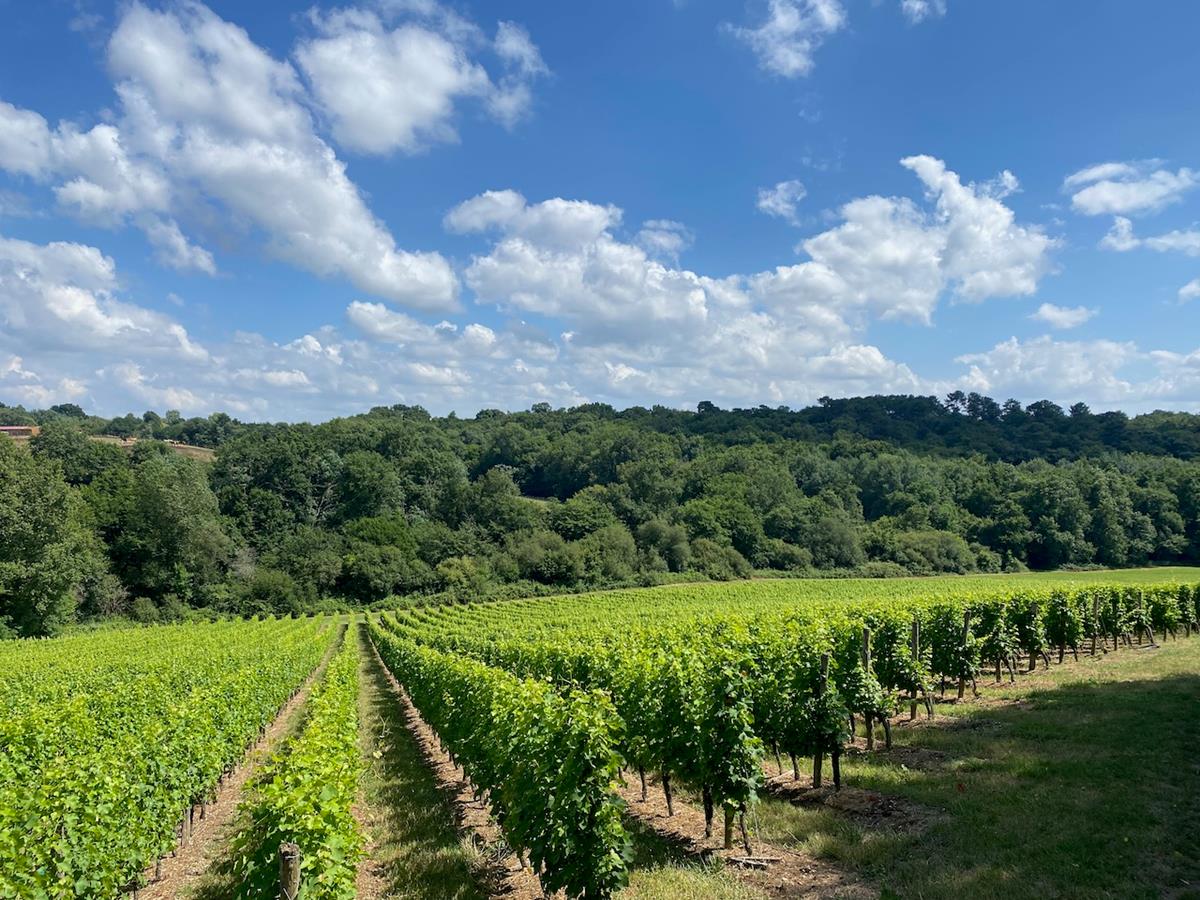 We were lucky, as hail had been forecasted. This was a couple of days after, with our Sauvignon Blanc vines refreshed by the heavy rain.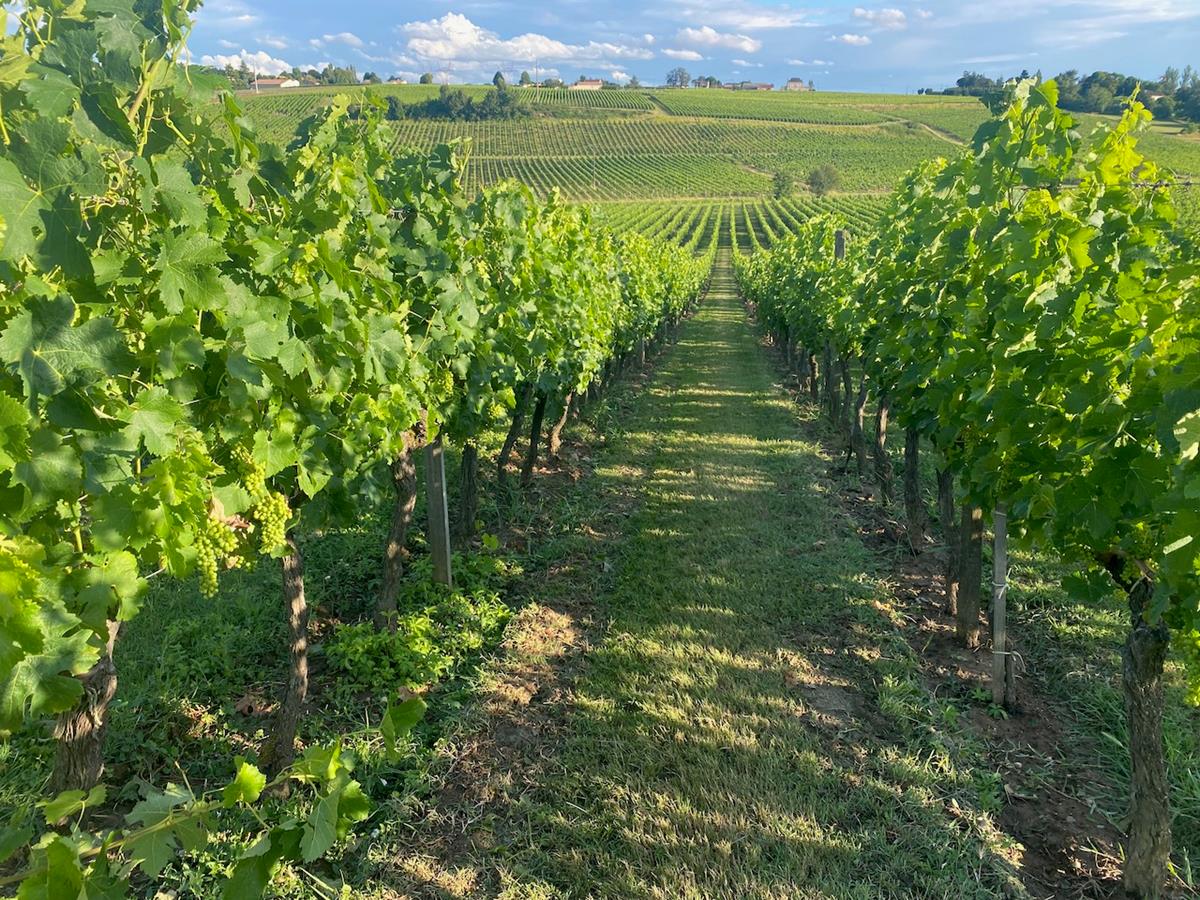 And this was a few miles up the road, just around the corner from where the hail struck.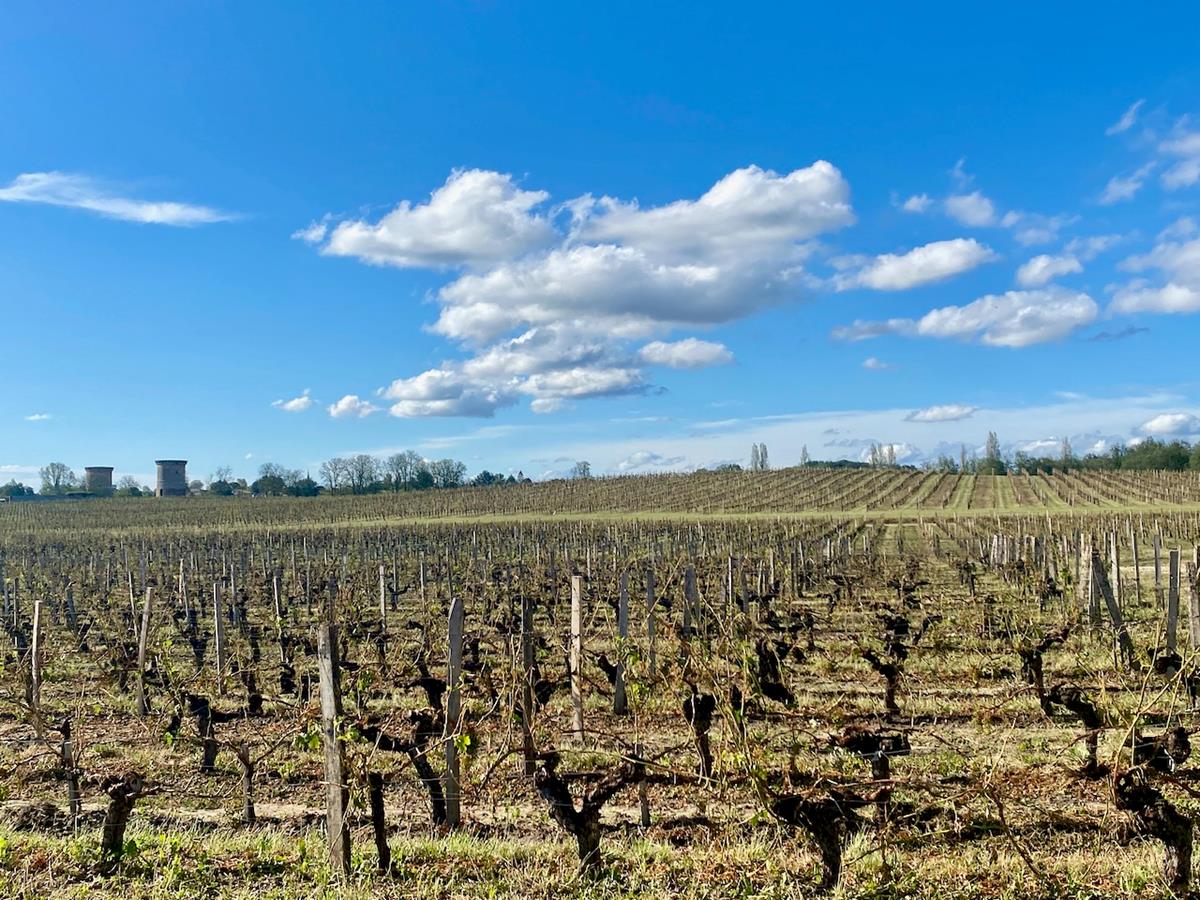 And this, in the next valley along near Saint-André-de-Cubzac, was where the hail struck. The contrast verges on being incredible. Now not all vineyards that were hit by the hail that night were taken out quite like this, but even so…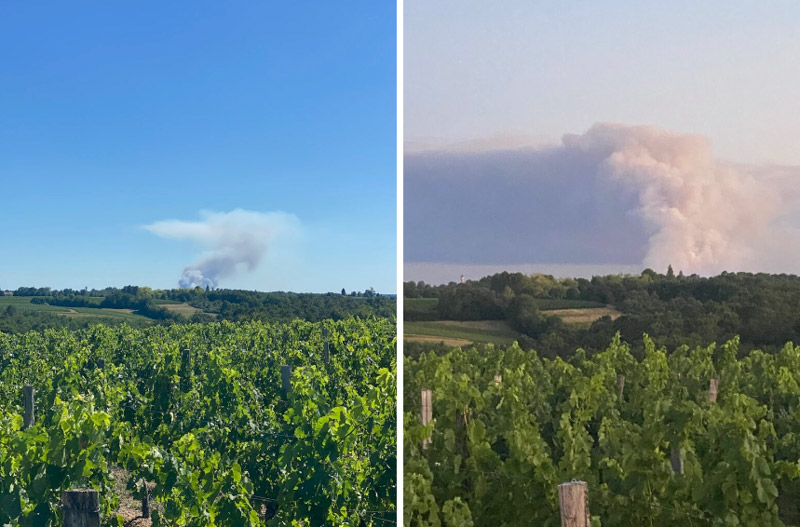 More devastating to the region, though less so for the vineyards, were the forest fires in July. On 12 July when we saw the smoke rising from beyond our woods we thought the fires were close by. Fortunately for us, the fires were on the other side of the Garonne river, some 25 kms away.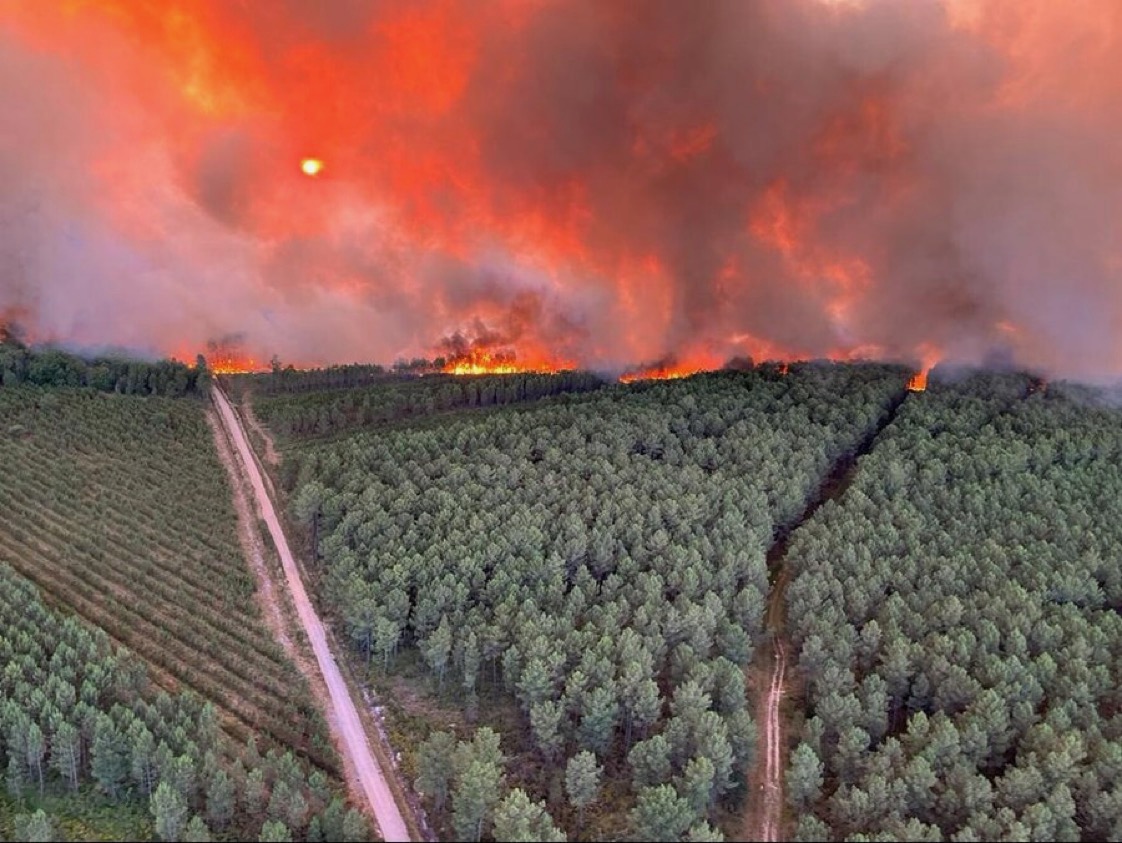 Photo credit SDIS33 @meteovilles
By 21 July, over 20,000 hectares (50,000 acres) of forest had been burnt and more than 36,000 people evacuated. 13,600 hectares were burned in the Landiras area, and 7,000 hectares near La Teste-de-Buch on the Arcachon basin.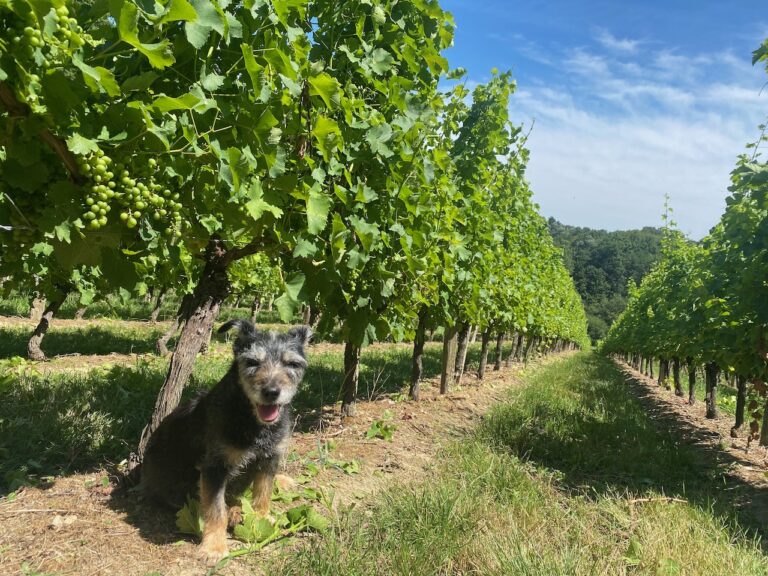 Margaux in the Sauvignon Blanc in July.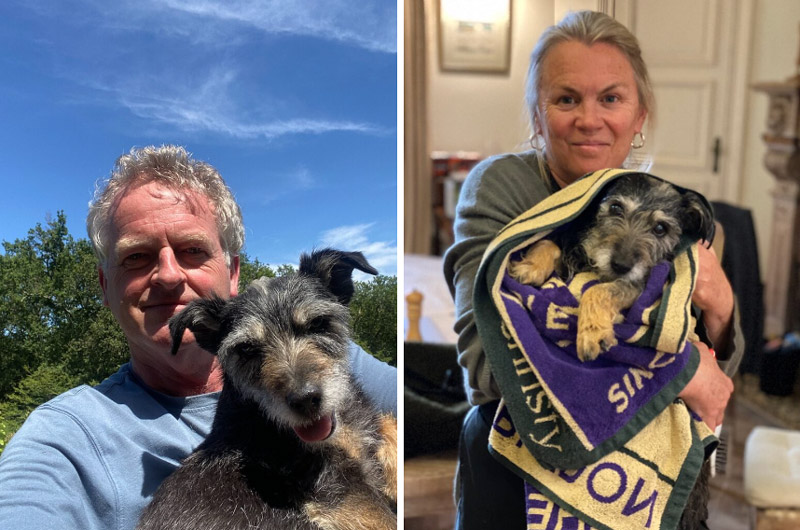 Margaux, who was 14, had to be carried by now for much of her vineyard walks.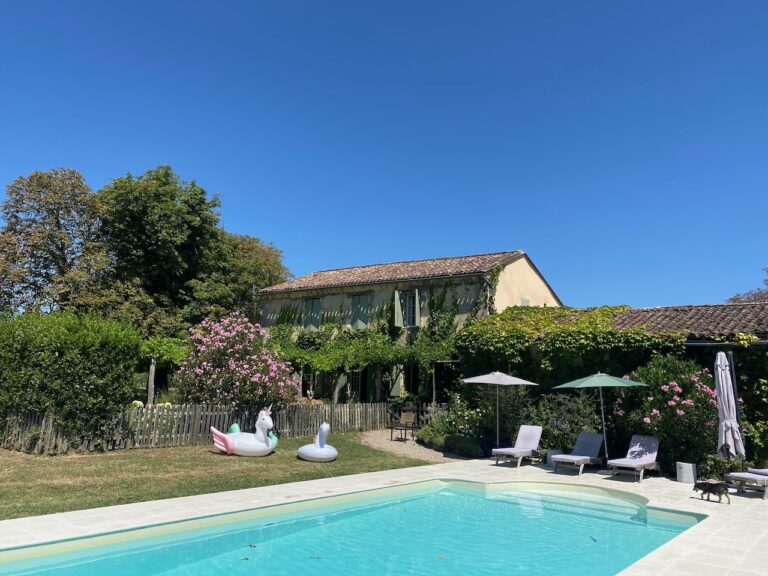 We were very sad when Margaux died peacefully in August and we miss her, as do our guests at the farmhouse where she was a regular. Here she was with the new pool and terrace all in place.
Margaux had a good life, was a much loved family pet, and thank you to everyone who got in touch when we sent out a little tribute at the start of the harvest.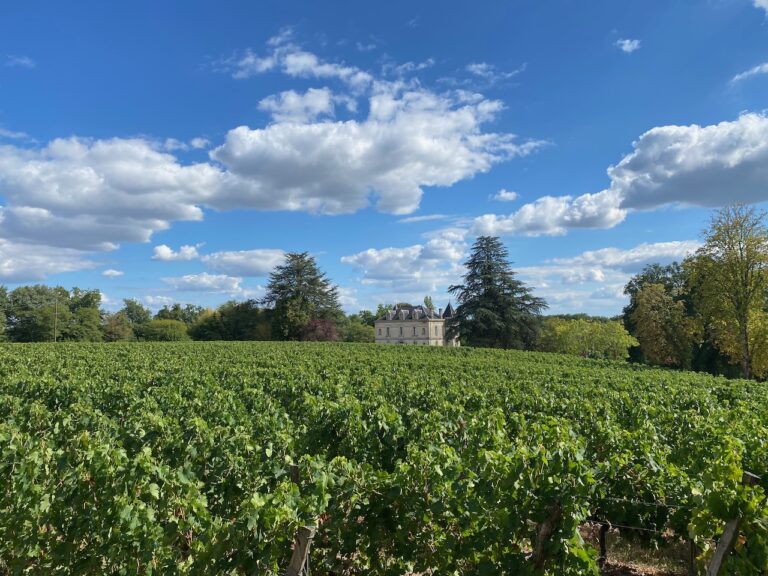 Despite the summer heat and the prolonged drought, the vines were healthy.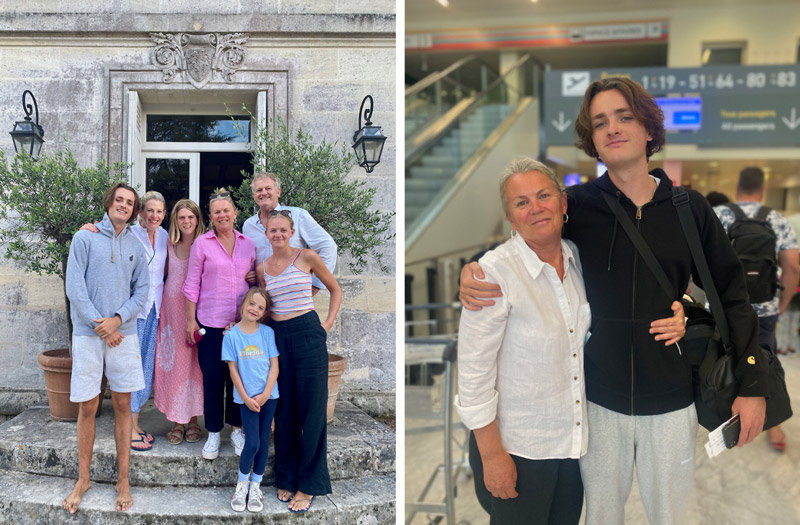 Good to have family to stay – sister Emily made it over with Tabby who could catch up with her big cousins. Tom flew off in August to McGill Uni in Montreal, like Bugs before him, who in turn helped him settle in.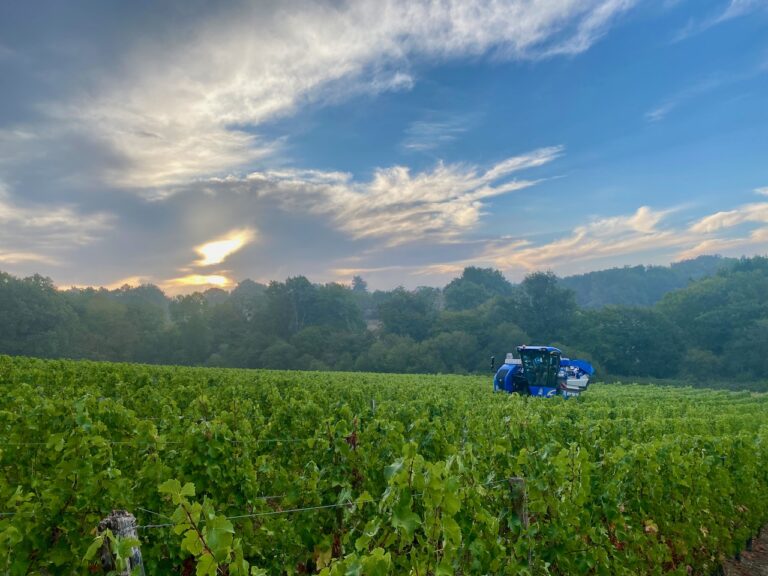 The harvest began soon after in late August here.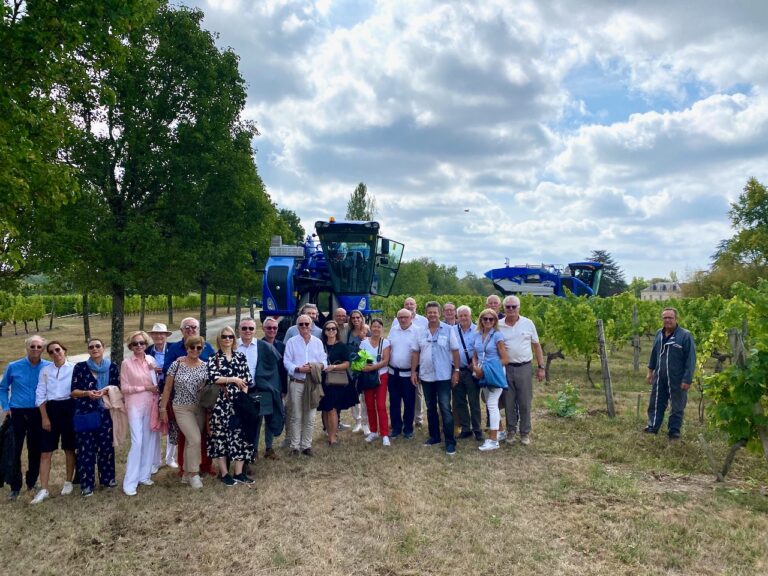 We had plenty of visitors during the harvest, which wasn't really by design but it was a precocious crop. On one day we were harvesting with two machines as we didn't want to hang about but looked impressive nonetheless.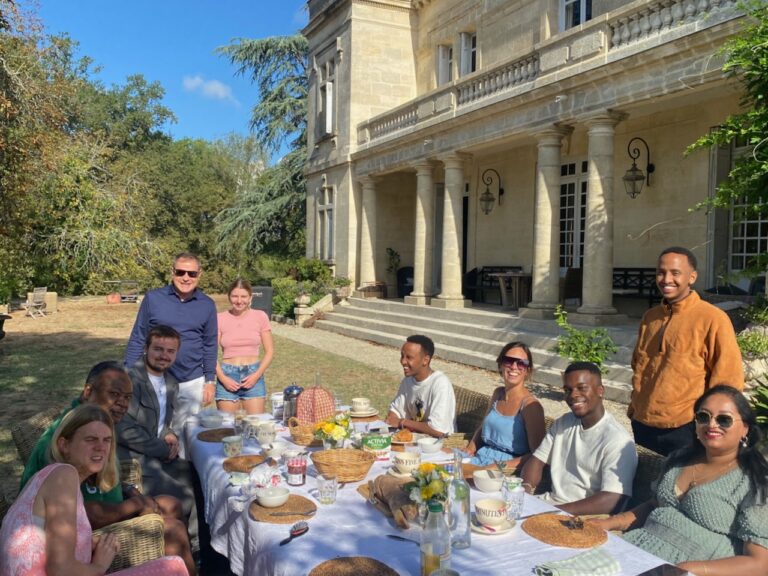 We were so busy we brought in a young chef, Natasha, from England to help out (centre, standing). This may become a fixed summer and harvest arrangement.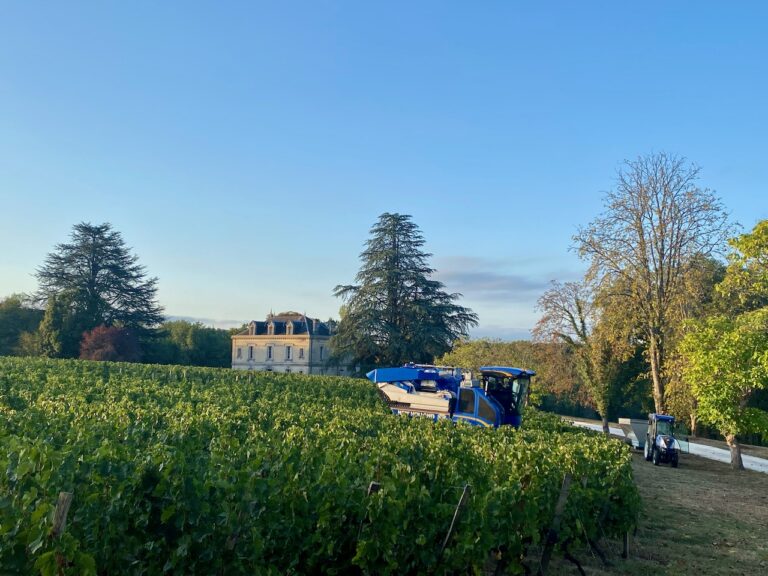 Harvesting the Merlot for rosé at the start of September is early, for sure.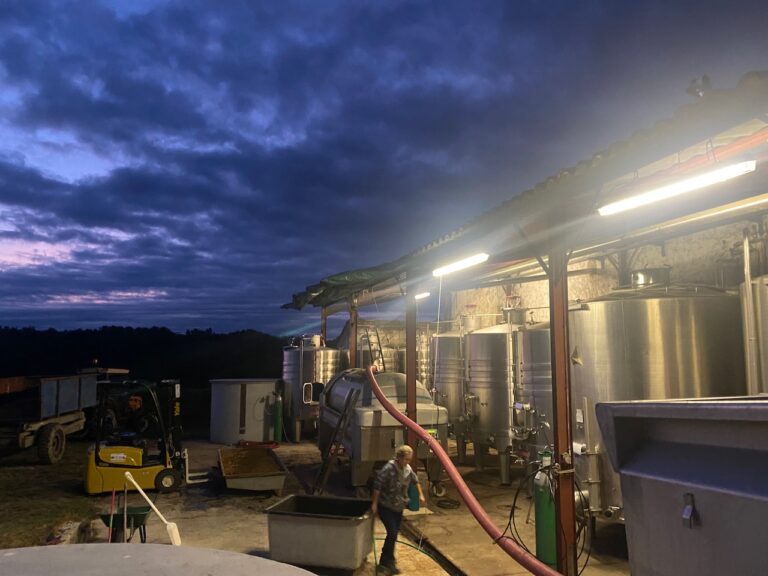 Kicking off long before dawn is normal now, for us.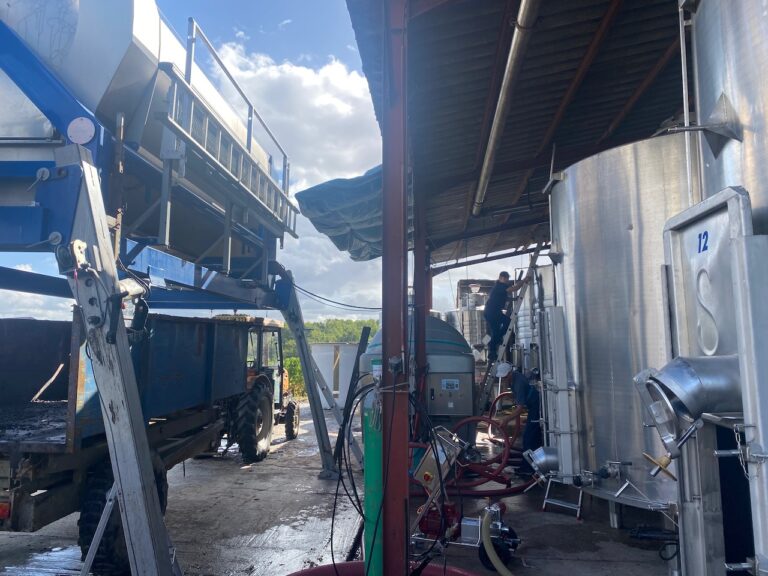 Not one but two presses for the rosé, to whip the juice off the dark skins swiftly.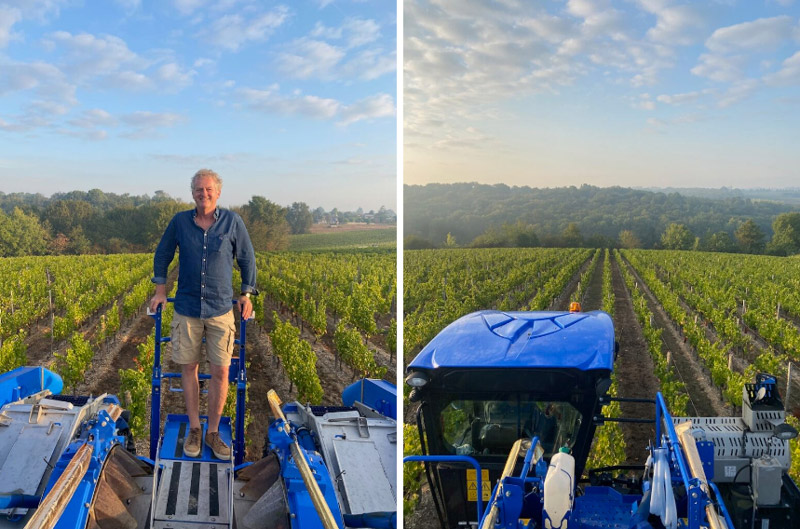 Holding on tight.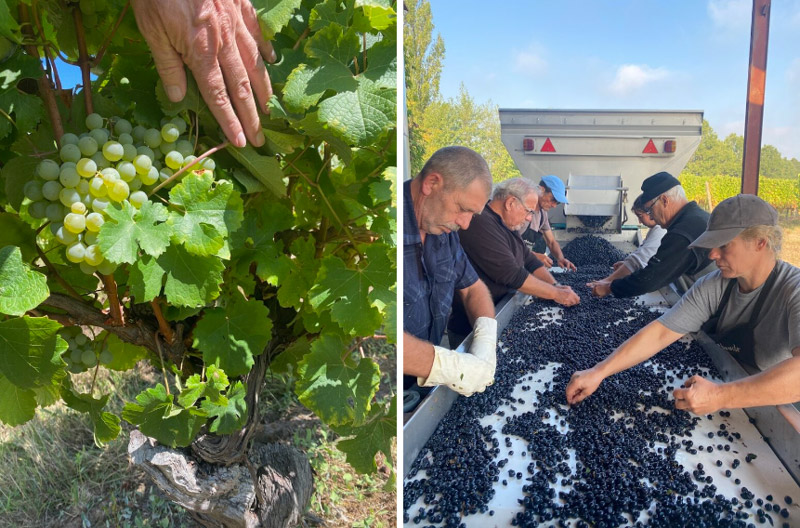 The grapes were in fine shape.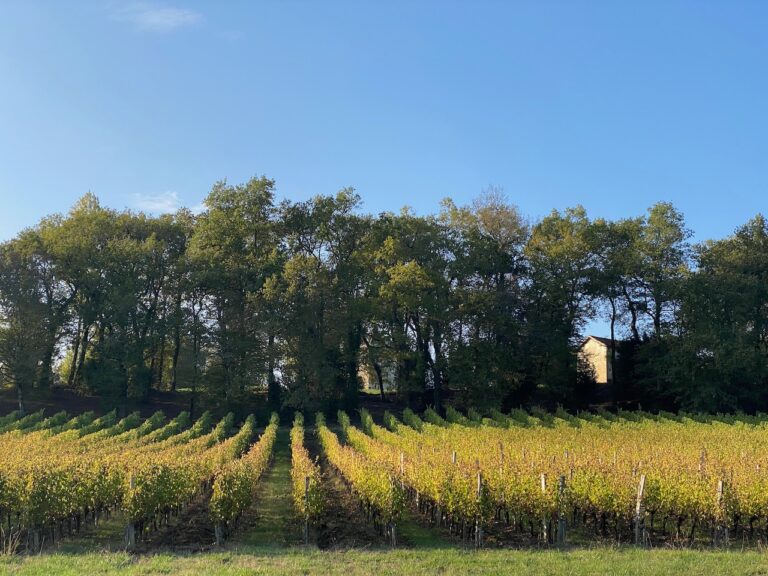 October is, more often than not, a lovely time of year.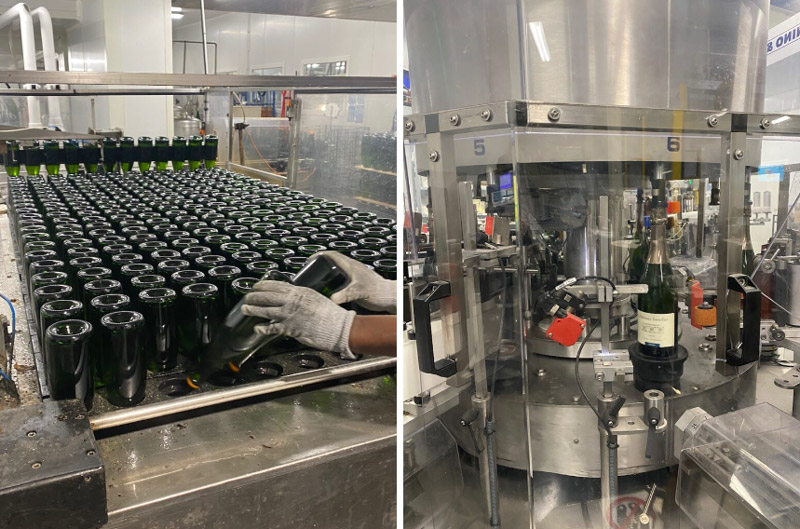 We also 'disgorged' our Crémant de Bordeaux 2019. For the full story and photo journal on this, see our October missive at https://www.bauduc.com/news/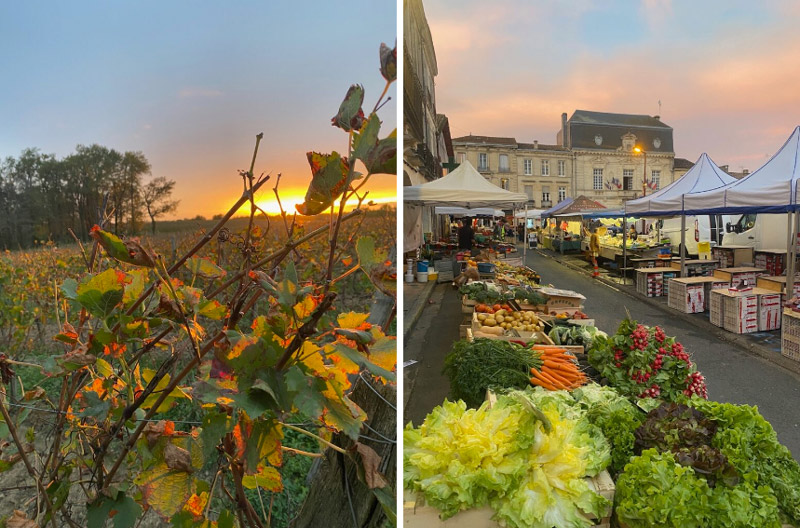 October in the vines and Créon market nearby – every Wednesday morning.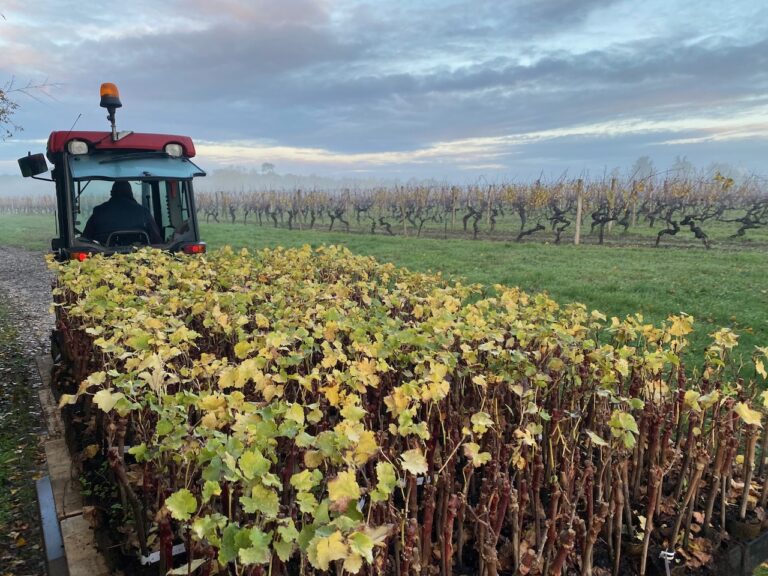 Replacing Sauvignon Blanc vines in the autumn. A costly but necessary business.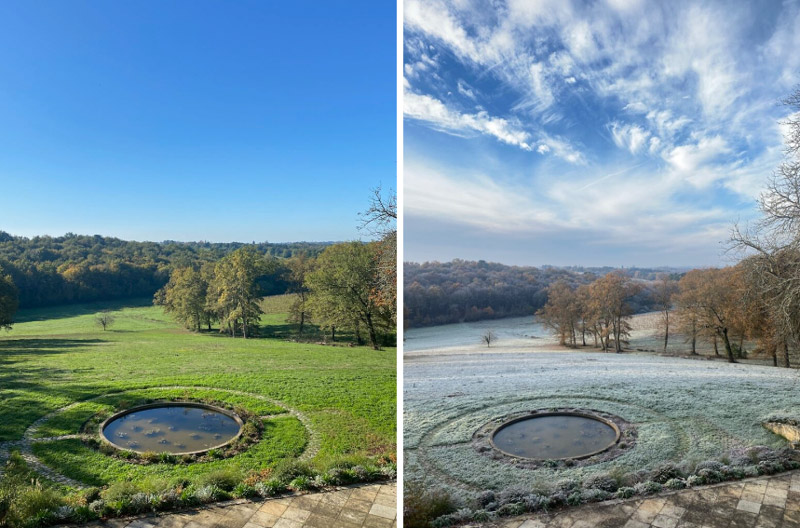 View from the château, with Sauvignon Blanc through the gap in the oak trees, a month apart: 11 November and 11 December. Like going from late summer straight to winter.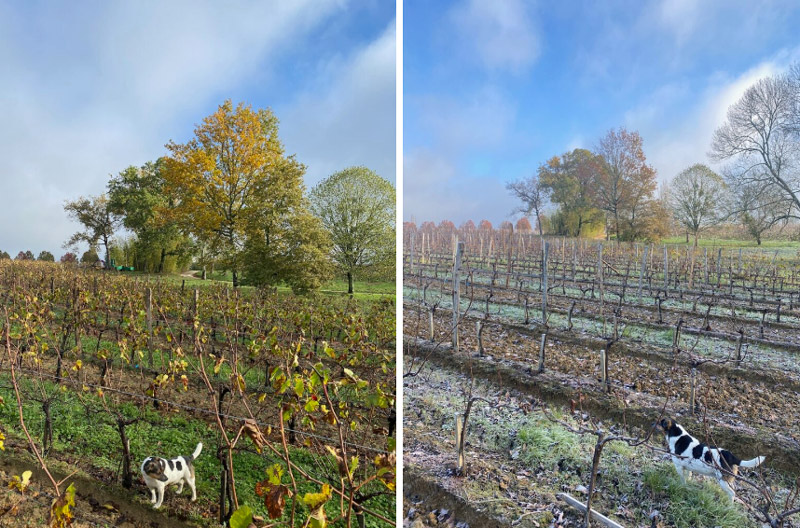 Likewise with Pavie in the young Merlot. 19 November, 10 December.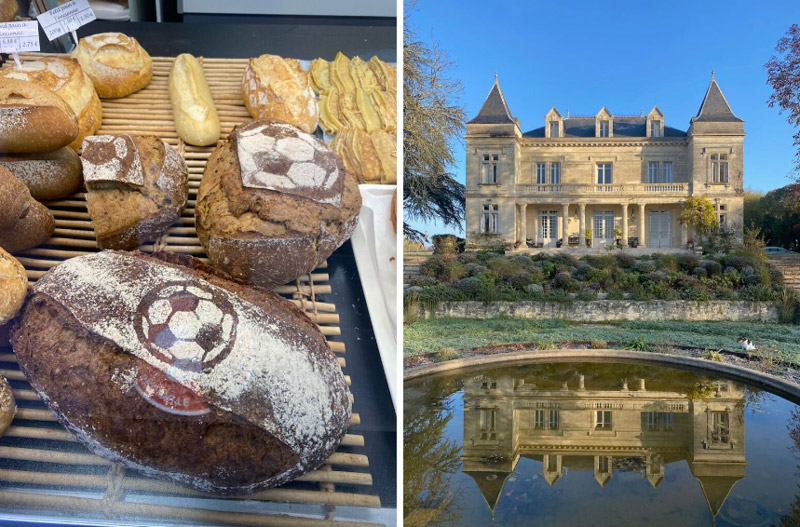 It didn't feel that the locals got quite so carried away with their run to the World Cup final, but at least we got bread with a football dusted onto it.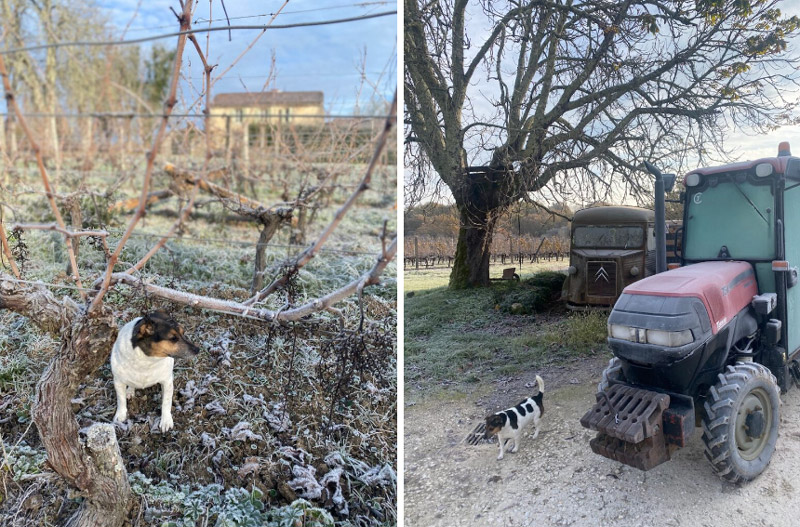 More of Pavie with the wintry snap in December in the vines near the farmhouse, and by the various farm vehicles.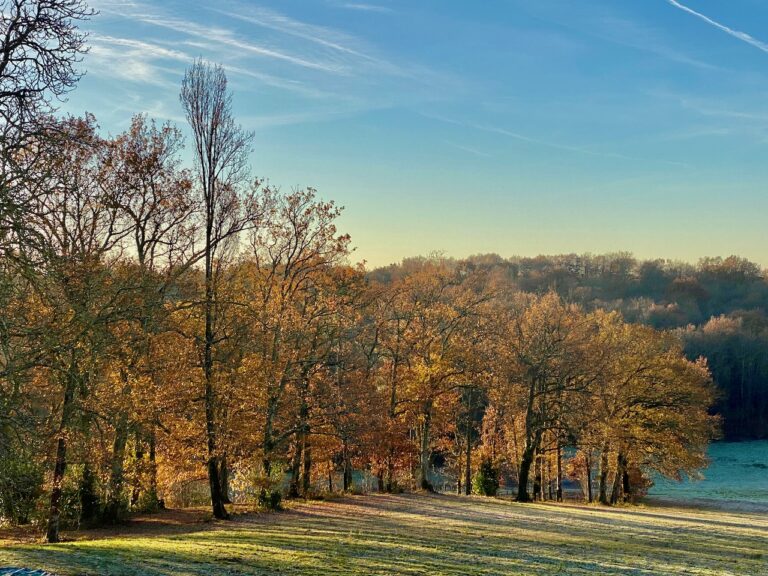 Gorgeous December light and colours.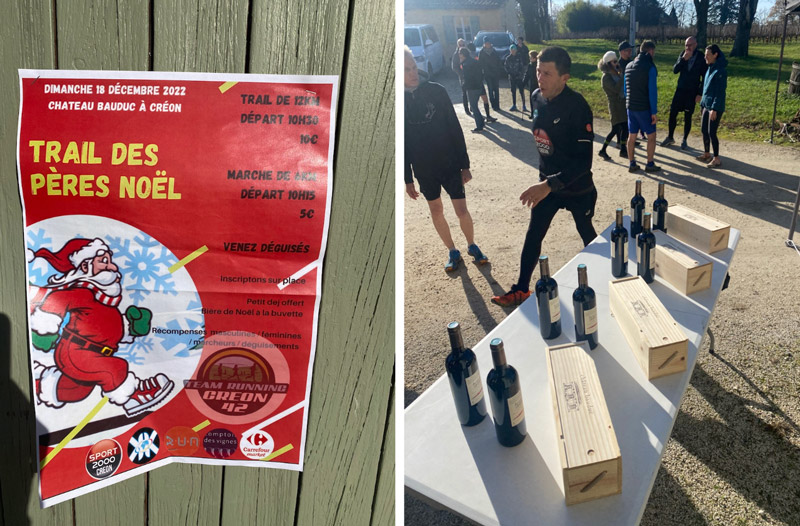 The Sunday before Christmas the local fire brigade organised a 12km run around the vineyards and woods here.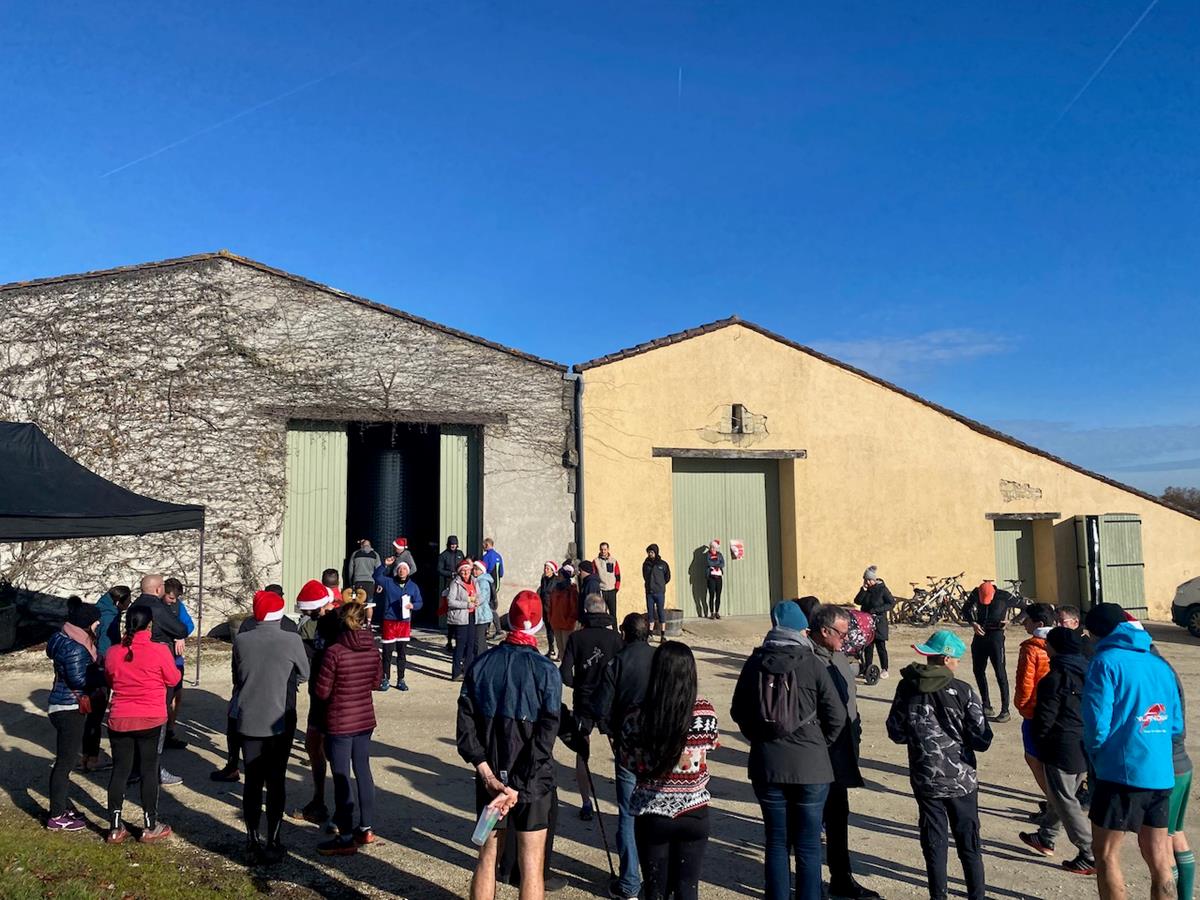 Friends and family waited to welcome back the runners. I assume they all made it in time for the World Cup final.
Thankfully it was a lovely sunny day, so I was able to keep my OCD thoughts of cars being parked on the grass in check.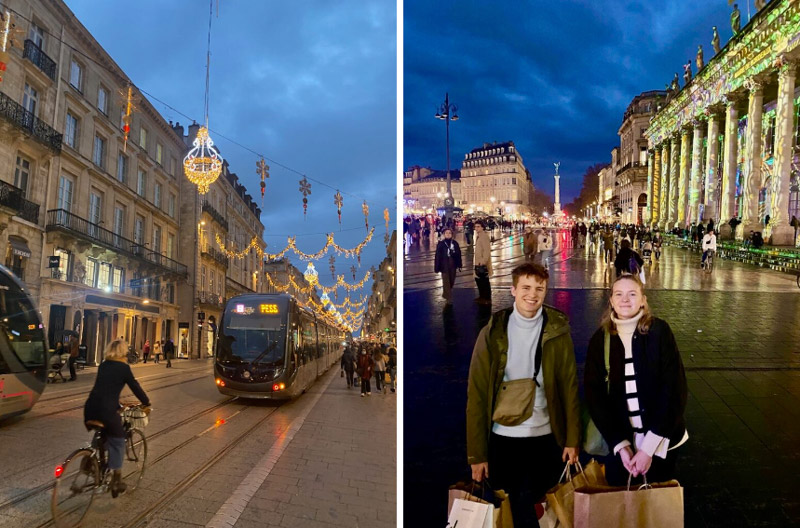 Christmas shopping in Bordeaux with Bugs and Georgie, both back from London, and later with Tom, who'd flown in after his first term at Uni in Canada.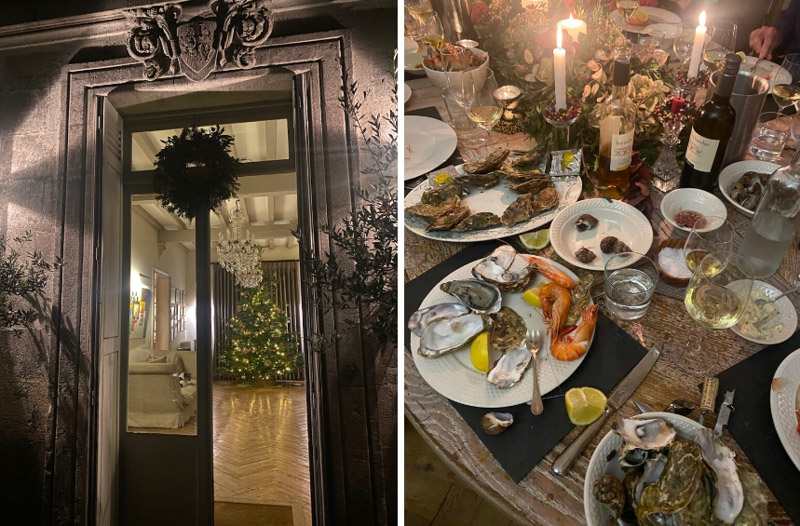 Christmas Eve here means fruits de mer. Washed down with our white obviously.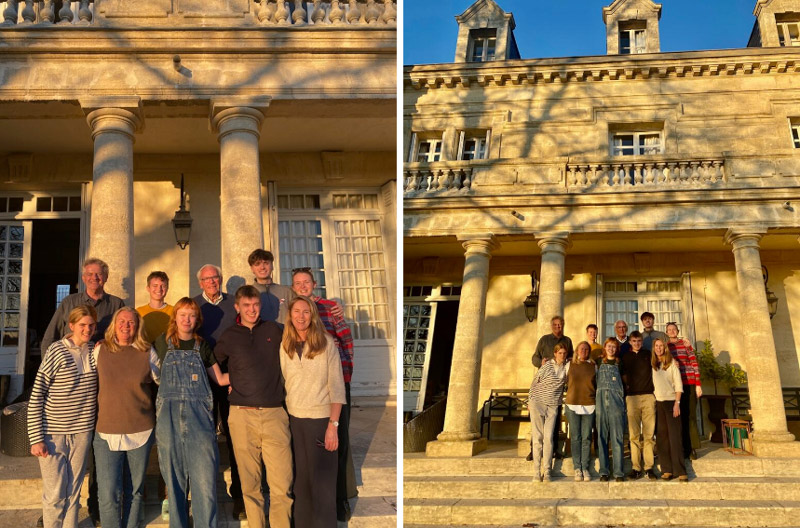 Ange's father, David, came for the Christmas week, along with her sister Penny and her two, Scarlett and Paddy.
Georgie, Sophie, Bugs and Tom were all at home too – until this coming Monday. So it'll be quiet and sad when they've all gone.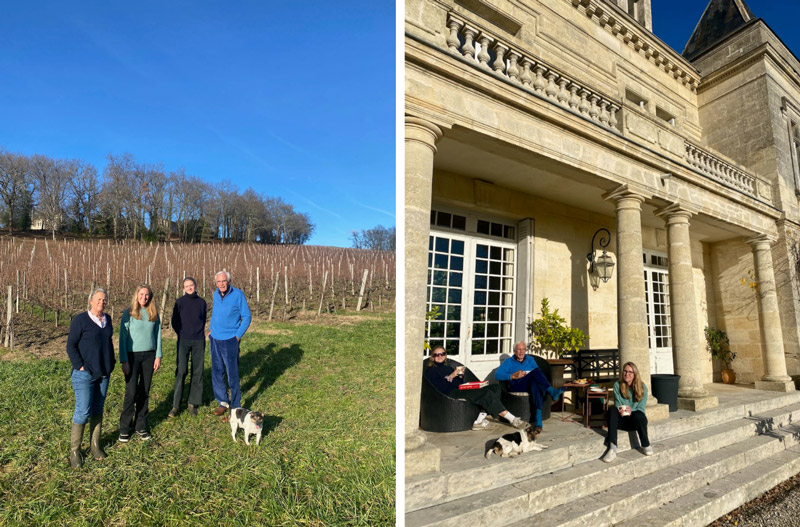 We were lucky with some glorious weather at times.
And rather a lot of food.
Onwards and upwards into 2023.