Posted by Gavin Quinney on 11th Nov 2016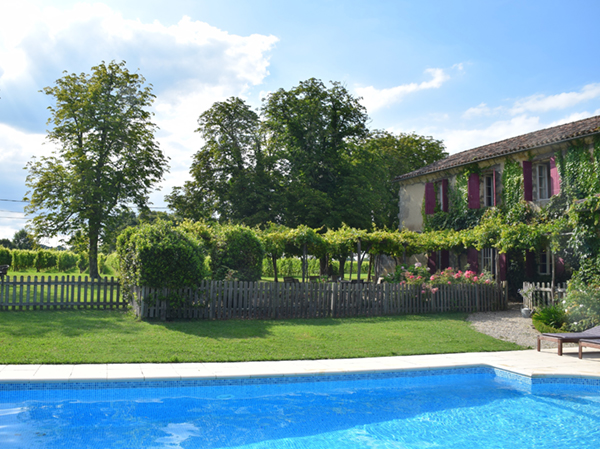 Looking through the comments left by our charming guests in the visitors book this year (the last lot have only just left), the phrase that sticks out is 'another wonderful week' and, for first timers, 'a wonderful week'. See below for more.
So here is the availability of our lovely farmhouse from April to October in 2017; weekly bookings are from Friday to Friday and there are still spaces in each month.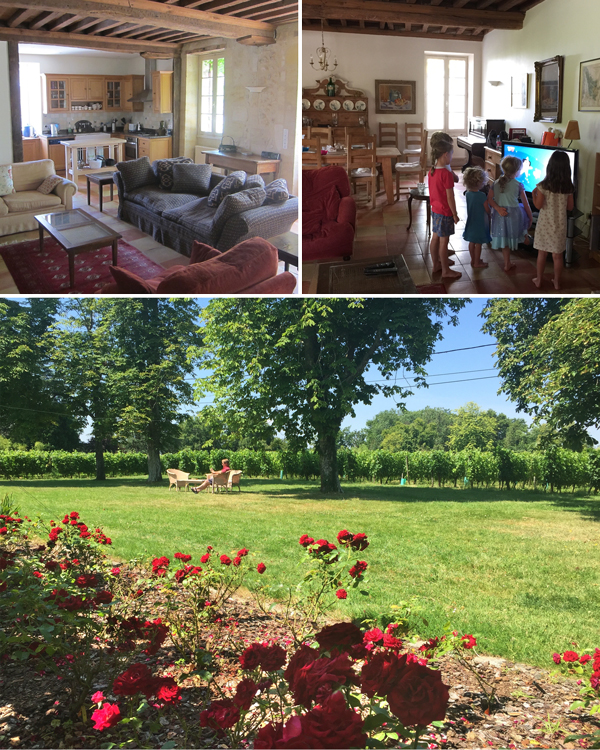 The house is normally booked solidly from mid-May to early October so do get in touch soon. Prices are in sterling for the time being although this may change.
The restored 18th century stone house has four bedrooms - three doubles and a double/twin - with three bathrooms, a big open plan kitchen, sitting and dining room, a heated swimming pool and a large, south-facing garden overlooking the vines.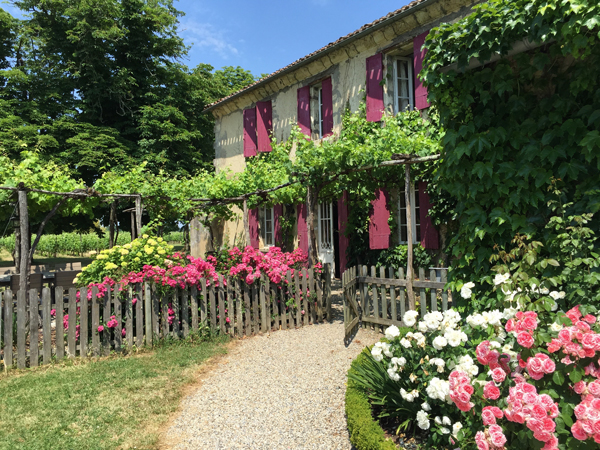 The local area has become a foodie heaven. It's a five-minute drive to a great fishmonger and butcher, two top fruit and veg shops, two outstanding bakeries, a large supermarket and a thriving food market in the town every Wednesday. There are also some very good local restaurants and cafés.
We can show you around the vineyard and winery, if you like, and we're half an hour from St-Emilion (below), Pomerol, the Graves and Sauternes, and 45 minutes from Margaux and the Haut-Médoc. We can help you arrange visits to leading chateaux with a bit of notice.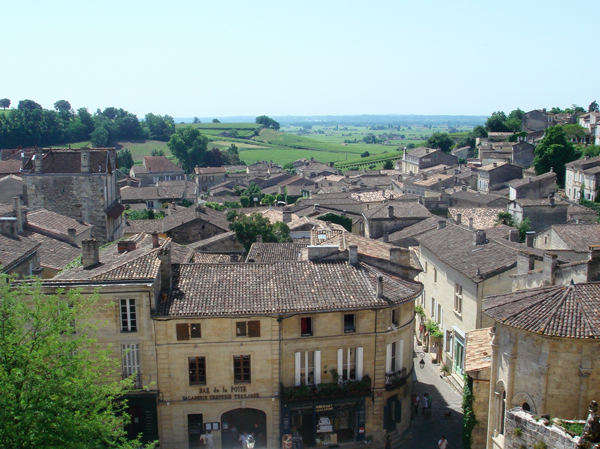 There are all sorts of other activities nearby. The most popular, other than simply strolling around our 180 acres in peace, is the cycle track close by that runs 15 miles to Bordeaux in one direction, and 15 miles further into the Entre Deux Mers in the other.
Speaking of which, Bordeaux itself has just been chosen as the world's best city to visit by the travel guide Lonely Planet, pipping Cape Town and Los Angeles. It is indeed a fabulous city.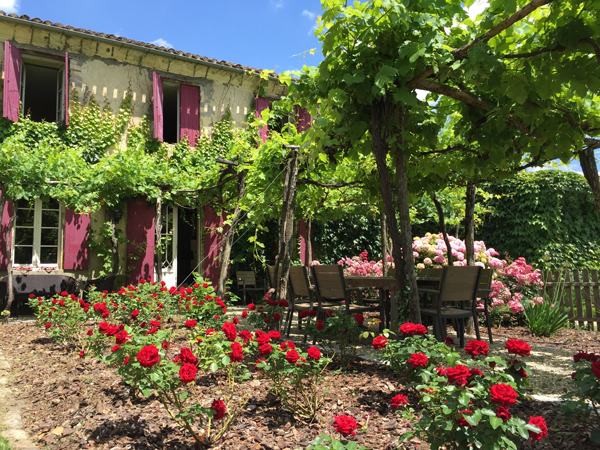 There are regular flights to Bordeaux airport from Gatwick, Luton, Stansted, Bristol, Birmingham and more.
If you would like to reserve a week in the farmhouse or if have any questions, do get in touch.
All the best
Gavin & Angela

PS Here are lots of lovely comments in the visitors' book from our guests this year:
"Another wonderful week, and already of thinking about returning next year. Lovely special family time in such beautiful surroundings - it couldn't have been better and fab weather too."
"Absolutely perfect week. Cannot think of anything I would have changed."
"A splendid fortnight. Wonderful to come back for a second and longer visit. The sun shone, the pool beckoned. Bordeaux, St-Emilion, the cycling and Creon market all added to the pleasure. We'll be back."
"We've had the most amazing time at the gorgeous Chateau Bauduc! Totally peaceful in the most idyllic setting."
"What an idyllic place to be entertained by our lovely daughter, son-in-law and three gorgeous granddaughters. Three fun filled days of sun, laughter and just the occasional bottle of wine. What an amazing few days - a beautiful place."
"Thank you for such a special, beautiful, memorable week. We've had such a wonderful time, eating, drinking, lying by the pool, playing lots of games, exploring some beautiful nearby towns and villages. St-Emilion was simply stunning!"
"Another wonderful week. Glorious weather, food, wine and location. Enjoyed our trips to St-Emilion and the new wine museum in Bordeaux. The wine tour by Gavin was the highlight! We are looking forward to our next visit."
"Our first visit… Such a beautiful setting - the website photos don't do it justice! So perfect and no need to venture past the pool/garden/vines. Enjoyed every style of Bauduc wine but the cremant was our favourite and taking a crate home. Fantastic lunch and dinner at La Table nearby."
"The most wonderful weather plus lovely food and wine at the charming, comfortable and hospitable farmhouse = a fantastic week. Thanks Quinneys. Last here in 2003 and just as special."
"A fabulous week of excellence! Wonderful farmhouse, perfectly located, greatly enjoyed by all. We recommend a visit to Creon market on a Wednesday - all manner of local produce available and great quality. Do be sure to visit St-Emilion and stroll the beautiful and ancient streets. Many thanks to Gavin for arranging the memorable wine tastings - a highlight of the holiday. Such a peaceful place - already thinking about returning."